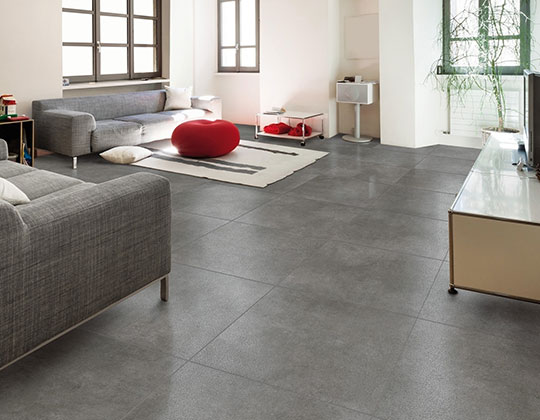 Hanseceramictile.com is one of the most reliable wholesale dark grey tiles vendors in Foshan China, manufacturing high quality tiles at low dark grey tiles prices.
Dark Grey Tiles designs contain

16 colors

,

9 finishes

,

9 features

and

16 sizes

,

161 dark grey tiles

in total.
All the hot selling cheap dark grey tiles products are of strict quality and produced by standardization of the management.
Buy cheap Hanse dark grey tiles for sale to add a touch of taste and personality to your house now!
In addition, gorgeous bathroom floor tile, bathroom wall tile, bedroom floor tile, bedroom wall tile, kitchen floor tile are available at Hanseceramictile shop. If you are looking for tiles designs, you are at the right place!
Hanse - the professional Foshan China tile manufacturer & supplier will continuously wok on improving the designs of our tiles to ensure that you get the best import tile products for your project!
Hot Products
Related Tiles
Related Search
Hanse collection of wholesale dark grey porcelain & ceramic floor tiles/wall tiles come in a wide range of sizes, textures and styles, will add darkness and modern appearance to the floor space of your home. Use Hanse beautiful dark grey tiles designs to inject the industrial look you are pursuing into your home!
Dark Grey Tiles For Living Room Kitchen, Bathroom
Now there are many people will choose to use dark grey color tiles for floor tiles, kitchen and bathroom wall tiles. In addition to the resistance to dirt, dark grey tiles are not oppressive. Tiles dark grey color is a very popular choice for modern style living room with industrial atmosphere. A dark grey floor or wall gives a touch of modernity to every room. It is a deep colour that imbues the floor/wall with character and elegance, clearly highlighting the shapes of the furniture and items for which it is the background. Rustic dark grey tiles will bring function and simple lines to your interior design.
See All Dark Grey Tiles Products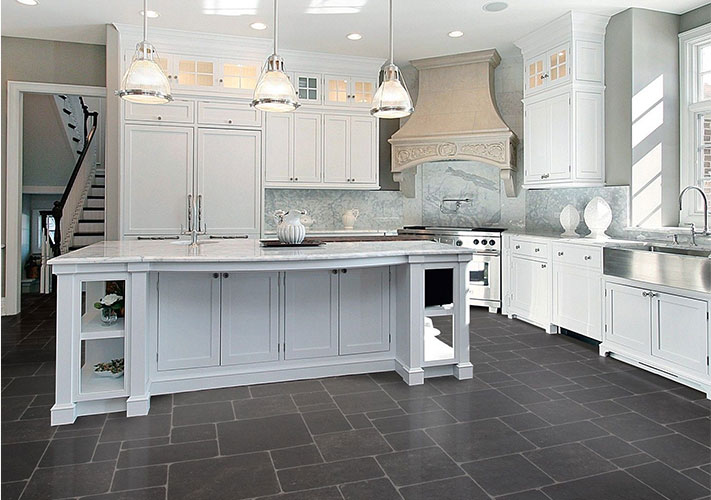 Dark Grey Tiles Style Ideas - How To Decorate Your House With Deep Grey Tiles Floor & Wall
Fashionable and simple style
Grey ceramic tile is not only marble texture, all kinds of texture are very popular in fashionable and simple style. In terms of furniture selection, it is simple and generous, with neutral color as the main color, no complicated decoration but good texture. The space should be open, bright and well lit.
Luxurious European style
For the light and extravagant, many luxurious elements will be added, such as crystal lights, brass decorations, etc. The shape of single chair tends to be more light and there will be more decorations. In addition, if it is a dark grey polished ceramic tile, you need to consider whether there are other polished or glossy finish tiles in the area. It can be dark grey high gloss marble tiles for the wall, or tea table top. In the choice of furniture color, choose several main furniture as bright colors, which will also have unexpected effects.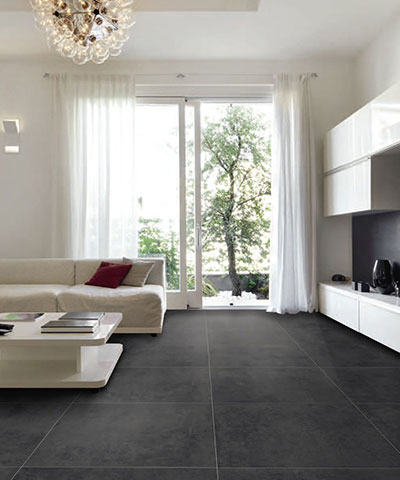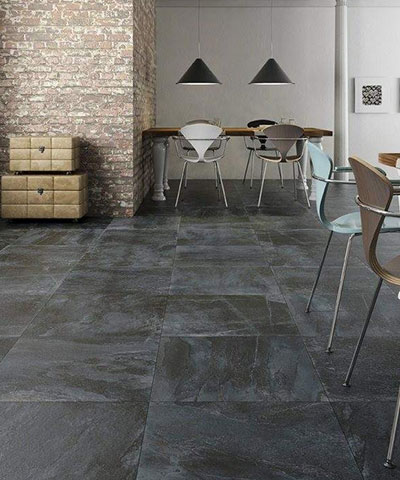 Industrial style
The dark grey wood look tile with strong industrial style is natural and simple, with dull color and rough texture, make the room exude a high style of luxury. Choose some simple furniture, wooden frame sofa can be matched with wooden glass, wooden ground tea table or old wooden box. The popular dark grey patterned wall tiles and floor tiles can give the interior a wild charm, the simple overall design, add some chandeliers to make the light mild.
Conspicuously contemporary
A dark grey or anthracite floor gives a touch of modernity to every room. It is a deep colour that imbues the floor with character and elegance, clearly highlighting the shapes of the furniture and items for which it is the background. It can also be combined with decorative motifs obtained using grey tiles in lighter tones for a rhythmic, high contrast effect.
Other
If you find that the color of other furniture is grey tone because of deep grey tiles, it's a little cold when combined. At this time, you can choose the colorful carpet as adjustment. If you think the carpet is too hard to clean, decorative paintings and pillows are also good choices.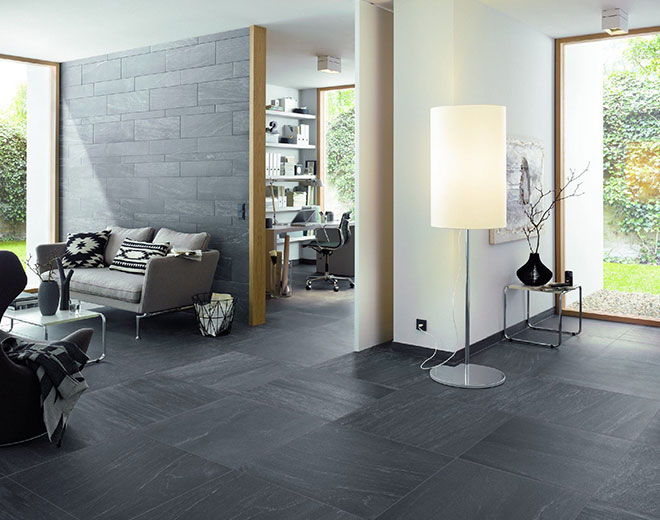 What Color Of Wall Should Dark Grey Floor Tiles Match?
- Dark Grey Floor Tiles + White Wall Tiles

The collocation of dark grey and white wall is the most classic. The purity and tranquility of the white tiles wall, the low-key introversion of dark grey tiles floor, and the interweaving of grey and white in the interior space create a clean and soft atmosphere.

- Dark Grey Floor Tiles + Light Brown Wall Tiles

Light brown color is similar to the earth color. On this basis, add some dark grey to create a peaceful and peaceful mood.

- Dark Grey Floor Tiles + Grey Wall Tiles

It is also a good choice to match the same tone. Let the space be full of grey tone to create a high-level and elegant space atmosphere. In a grey tone, the troubles in the heart are swept away, and the dreariness is no longer. What comes from it is the inner peace and stability, which is the magic of dark grey tiles.
Get Our Dark Grey Tiles Prices List - How Much Does Dark Grey Tiles Cost
The cost of dark grey tile material for indoor & outdoor depends on a few factors. These include: dark grey tile manufacturer & supplier, style, color, size, sales tax, shipping, delivery fees and where you buy it from. There are a couple of the most well-known manufacturers of dark grey tile products in the market. As one of the largest independent ceramic & porcelain dark grey tile distributors in China.
Hanseceramictile offers the best quality wholesale dark grey tiles for bathroom, kitchen, living room, bedroom and outdoors. The price for dark grey tile on sale Hanse is the most affordable compared with other ceramic & porcelain tile manufacturers' in China, range from 2.10 USD to 70 USD. So, whether you want to give your home a fresh new look or you want a durable flooring option for your new home or office, Hanse cheap price dark grey tiles for sale will be your ideal choice. Get our dark grey tiles prices list and buy cheap ceramic & porcelain dark grey tile China now!