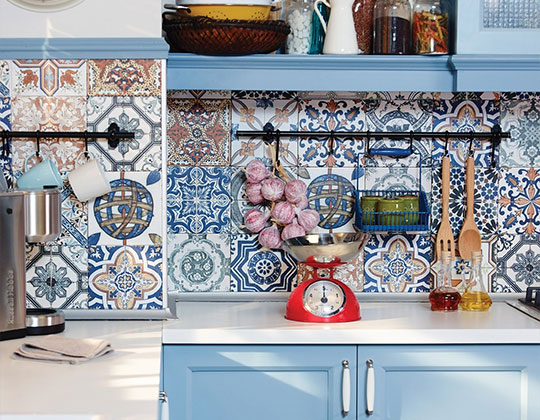 Hanseceramictile.com is one of the most reliable wholesale coloured tiles vendors in China, manufacturing high quality tiles at low coloured tiles prices.
Coloured Tiles designs contain

5 colors

,

4 finishes

,

6 features

and

5 sizes

,

12 coloured tiles

in total.
All the hot selling cheap coloured tiles products are of strict quality and produced by standardization of the management.
Buy cheap Hanse coloured tiles to add a touch of taste and personality to your house now!
In addition, gorgeous tiles are available at Hanseceramictile shop. If you are looking for wholesale tiles designs, you are at the right place!
Hot Products
Coloured Floor & Wall Tiles, Buy Multi Coloured Tiles At Best Price
Ceramic tile is rich in color and pattern, which is a common material in home decoration. Now most of the tiles on the market are light color or white, giving people a simple and bright feeling. However, some people think such tiles are too monotonous and not beautiful, so they began to use coloured tiles for matching furniture or accessories. The black and white and many shades of beige and grey are now flanked range by colourful and monochromatic tiles or tiles characterised by decorative graphic patterns in lighter or darker hues of red, green and blue.
Browse Hanse coloured tiles design ideas for bathrooms, kitchens or living rooms, be able to design elegant walls featuring eccentric colour combinations, experiment with the different finishes available in the same colour range and combine diverse dimensions to tile rooms of all shapes and sizes, including mosaic size or with geometric, striped or floral pattern. Red, yellow, beige, brown, blue, green and other shades to decorate; shades of grey, black and white for creating unusual effects. You can luminate any space with these eye-catching best tiles coloured 2020 that add a splash of color to your home from the kitchen and bathroom to your living spaces as well as all interior/exterior area.
See All Coloured Tiles Products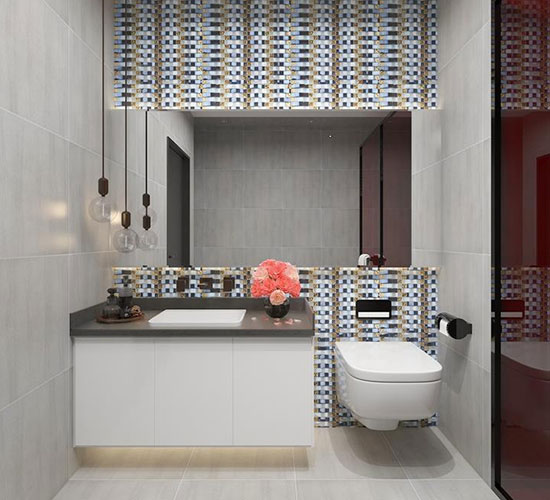 Coloured Tiles Ideas
Whether it's in the living room space, kitchen or toilet, color tiles can play a good decorative effect and practicality. So, how should multicoloured tile match well in different space?
Coloured tiles living room:
Usually, the living room is the place to receive guests, so we need to provide a spacious and bright place. There's not doubt that colorful tile installing is the best choice. When choosing the color of colored tiles, you can choose the tiles of light color system, which is conducive to creating a simple and generous living room atmosphere, leaving a deep impression on the guests.
In addition, when lay colorful tiles in living room, the area used is relatively large, so it is necessary to determine the size of the tiles, in order to better achieve the decorative effect of color tiles. For small living room, 600×600 mm tiles will be more appropriate, for larger living room, you can choose 800×800mm tiles. Matte retro tiles are very good. They look very old and smooth. They are most suitable for living room.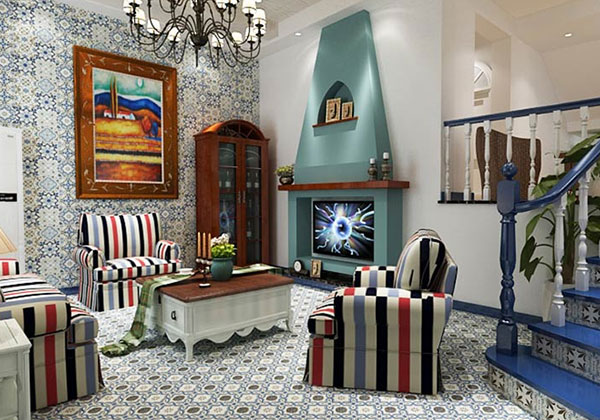 Orange Tiles Ideas – How To Decorate Your House With Orange Tiles
Coloured tiles bathroom:
Bathroom is a private relaxation area, so when we choose coloured tiles, we try to avoid choosing bright tone and glossy tiles. In addition, antiskid performance should also be taken into account. So choose a slightly darker color system such as light grey series of colorful tiles will add a sense of elegance to the bathroom.
Coloured tiles kitchen backsplash:
In the decoration of the kitchen, the collocation of colorful tiles in the kitchen can be more personalized. Lay different colors of tiles on backsplash which are not only wear-resistant and dirty, but also have a sense of design. At the same time, the wall decorated with coloured tiles, making the simple kitchen space more colorful.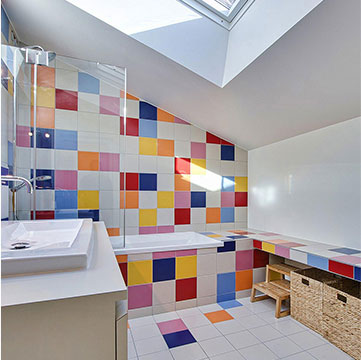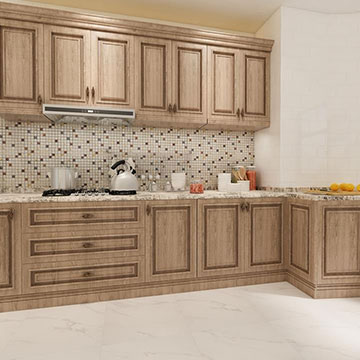 Coloured Tiles Matching Tips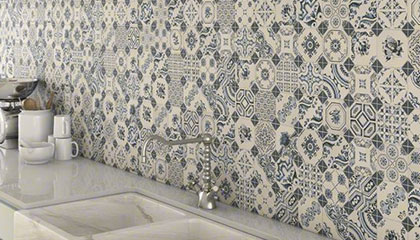 1. Soft style
There are many styles of colorful tile matching, such as wallpaper matching, showing a soft, warm effect. This kind of style collocation has abandoned the cold and hard feeling of ceramic tile, thus more soft and comfortable like fabric, especially suitable for toilet.
2. The Change Of Color Depth
We can also choose two kinds of ceramic tiles with different colors to match together, giving people a relaxed visual sense. At the same time, ceramic tiles with different colors will bring a sense of jumping, outlining the rhythm like notes.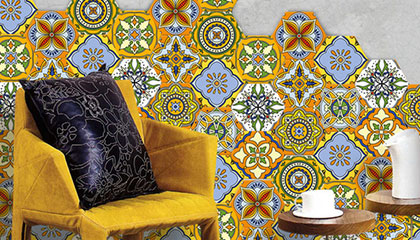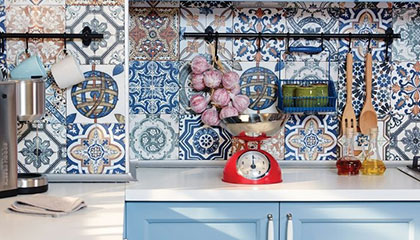 3. Size combination
Choose different colors, different styles, sizes of ceramic tile collocation, will make the whole space more vivid. Especially under the function of light, the floor & wall tile will be endowed with better color, light and shadow, making it a bright spot in the home.
Coloured Tiles Selection Guide – How To Select Best Tiles With Multicolor
If you buy coloured tiles for floor, the color should be darker than wall tiles. Especially the bathroom tile, which serves as the background of the sanitary ware, plays a role of foil, so when choosing the coloured ceramic tile, it should be lighter than the sanitary ware.
Most people like to choose multi-coloured tiles for kitchen and bathroom, which are resistant to dirt. These places are small, so it's better to use light and cold color ceramic/porcelain tiles. Because the warm color tone tiles have a sense of approaching in vision, which will increase the depression of the room, while the tiles of dark tone will make people feel that the visual space smaller.
In the pattern selection, try to keep consistent with the classic style. If it is the coloured tile bathroom, it should be implicit and elegant. The coloured kitchen tiles should be coordinated with the style and color of the cupboard and the cooking table. The pattern should be simple and generous.