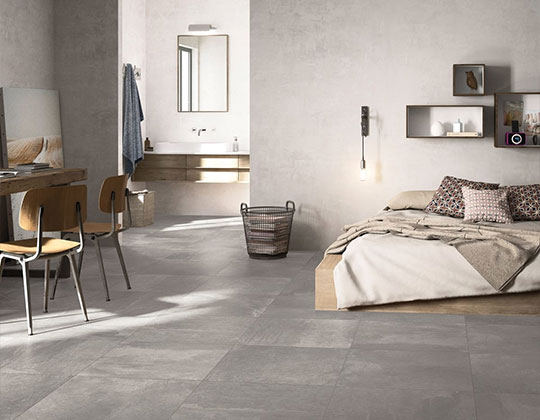 Hanseceramictile.com is one of the most reliable wholesale light grey tiles vendors in Foshan China, manufacturing high quality tiles at low light grey tiles prices.
Light Grey Tiles designs contain

16 colors

,

9 finishes

,

9 features

and

16 sizes

,

178 light grey tiles

in total.
All the hot selling cheap light grey tiles products are of strict quality and produced by standardization of the management.
Buy cheap Hanse light grey tiles for sale to add a touch of taste and personality to your house now!
In addition, gorgeous bathroom floor tile, bathroom wall tile, bedroom floor tile, bedroom wall tile, kitchen floor tile are available at Hanseceramictile shop. If you are looking for tiles designs, you are at the right place!
Hanse - the professional Foshan China tile manufacturer & supplier will continuously wok on improving the designs of our tiles to ensure that you get the best import tile products for your project!
Hot Products
Related Tiles
Related Search
Light grey is one of the advanced grey tones, which creates elegance and tranquility that attracts most people's attention. Most people will choose grey floor & wall tiles for decoration, which has a good decorative effect. Hanse's light grey tiles for wall & floor come in a variation of sizes , This collection of light grey tiles designs are suitable for any type of environment with a modern and contemporary style, and are ideal for bathrooms, bedrooms and kitchens. Whether you're a pared-back minimalist or looking for a dramatic style, our hot sale light grey tiles will give you the fashionable look of shine polished/matte/glossy/glazed finish at competitive price.
See All Light Grey Tiles Products
Why Choose Light Grey Tiles For Interior & Exterior
Stylish, cool and calming, allow you to bring interior design's most popular colour into your home.
Vast selection allows you to transform either a wall or floor space in your home and garden.
Frost resistant with luxurious appearance, perfect for indoor & outdoor use.
Easy to clean, no special cleansers needed.
Comfortable and beautiful, with excellent elasticity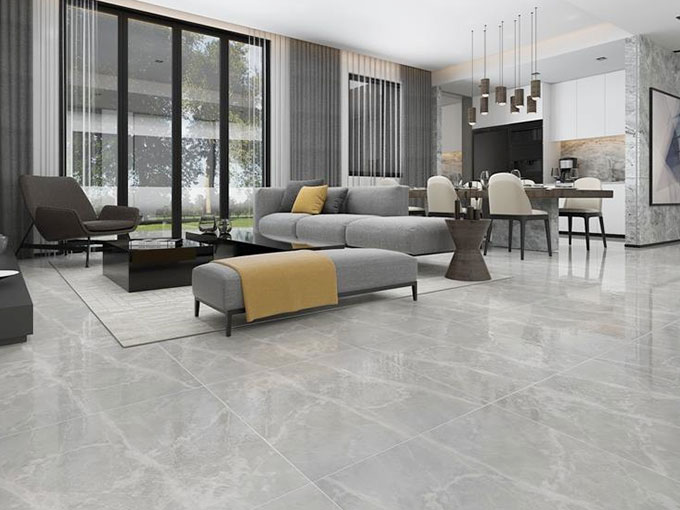 Light Grey Tiles Design Ideas - How To Decorate Your House With Light Grey Tiles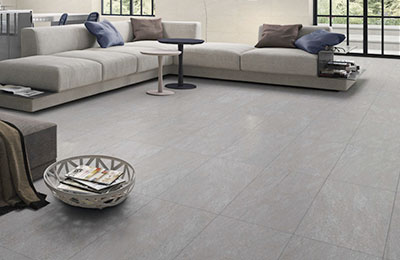 Light grey tiles floor
The floor tiles light grey are used for the decoration of the living room, with white wall tiles, and some simple furniture. The whole room presents a simple design style, which is a popular trend now.
Light grey tiles for bathroom
We all know that there will be a lot of water vapor in the bathroom, so we don't need to worry about cleaning when decorating the bathroom with light grey floor tiles. Besides, the area of the bathroom is not large, and it can also look spacious when using light grey tiles floor.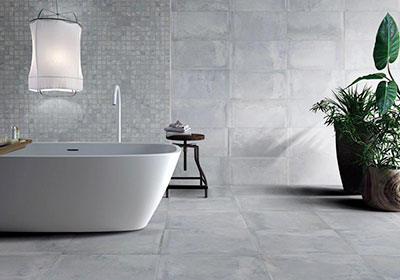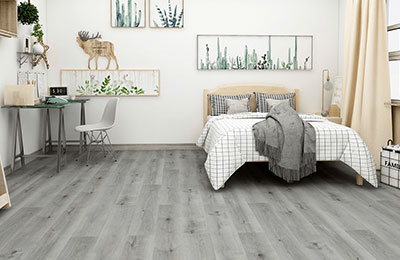 Light grey tiles floor in bedroom
The bedroom is the support of people after a day's hard work. The color of the floor tiles in the bedroom should not be too bright, and the floor tiles light grey used in the bedroom decoration will make people calm, help sleep, and be conducive to human health.
Collocation Of Pale Grey Floor Tiles With Wall & Furniture
If it is a light grey mosaic tile floor, you can design a light brown plush carpet for it. Put a tea table in log color on it, which can bring simple and fashionable personality. The floor curtain should be blue, with a soft swaying white screen. The TV background wall should be made of dark grey wood tiles to bring the softness of grey. This kind of collocation design can make people return to the state of natural relaxation.
If you like simple and elegant style, it is recommended to choose the wall with cold color, such as light green, light blue, try to be light camel color, which is very light chocolate color, with which it will be elegant and warm. Curtains and furniture can be selected with the same color of the wall.
Our Range Of Light Grey Tiles - Materials, Shapes, Sizes, Finishes
Choose from a wide variety of styles, from timeless brick shaped metro tiles for a kitchen splashback, unique hexagon wood look tiles for a retro patio, through to realistic grey stone effect tiles for a relaxing natural scheme in a bathroom or bedroom. When it come in surfaces, Hanse tiles light grey com in polished, glazed, high gloss, textured, matte and more finishes. Sizes range from small 75×150, 300×300mm, 300×600, 600×600mm to large 1000×2000, 1200×240mm.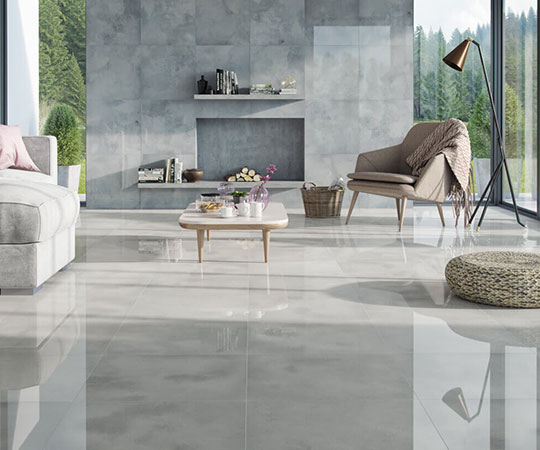 Why Buying Pale Light Grey Tiles Hanse
At Hanseceramictile shop, we understand that the right tile has the power to make any internal and external design project a stunning success. That's why we have a wide range of best tiles light grey cheap in different sizes, shapes, finishes and patterns for you to select. With so many variations, you're guaranteed to find the perfect product for your tile project.
We don't believe in compromise. That's why we aim to offer the premium quality tiles and you are guaranteed to enjoy the most affordable light grey floor/wall tiles price. We promise that each Hanse best light grey tiles for indoor/outdoor complies with international quality standards to ensure that we only offer the very best.
Get Our Light Grey Tiles Prices List - How Much Does Light Grey Tiles Cost
The cost of light grey tile material for indoor & outdoor depends on a few factors. These include: light grey tile manufacturer & supplier, style, color, size, sales tax, shipping, delivery fees and where you buy it from. There are a couple of the most well-known manufacturers of light grey tile products in the market. As one of the largest independent ceramic & porcelain light grey tile distributors in China.
Hanseceramictile offers the best quality wholesale light grey tiles for bathroom, kitchen, living room, bedroom and outdoors. The price for light grey tile on sale Hanse is the most affordable compared with other ceramic & porcelain tile manufacturers' in China, range from 1.70 USD to 70 USD. So, whether you want to give your home a fresh new look or you want a durable flooring option for your new home or office, Hanse cheap price light grey tiles for sale will be your ideal choice. Get our light grey tiles prices list and buy cheap ceramic & porcelain light grey tile China now!