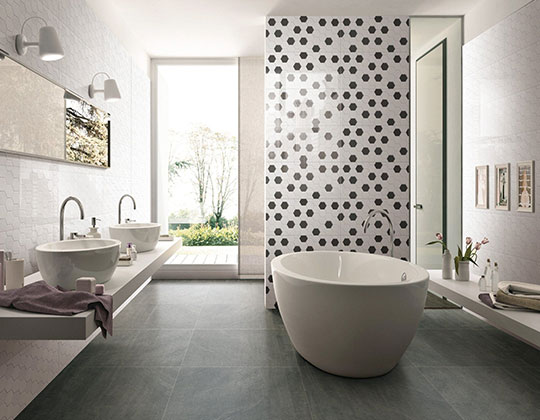 Hanseceramictile.com is one of the most reliable wholesale bathroom wall tiles vendors in Foshan China, manufacturing high quality tiles at low bathroom wall tiles prices.
Bathroom Wall Tiles designs contain

16 colors

,

7 finishes

,

7 features

and

17 sizes

,

152 bathroom wall tiles

in total.
All the hot selling cheap bathroom wall tiles products are of strict quality and produced by standardization of the management.
Buy cheap Hanse bathroom wall tiles for sale to add a touch of taste and personality to your house now!
In addition, gorgeous bathroom tiles and wall tiles are available at Hanseceramictile shop. If you are looking for wholesale bathroom tiles or wholesale wall tiles designs, you are at the right place!
Hanse - the professional Foshan China bathroom tile manufacturer & supplier will continuously wok on improving the designs of our bathroom tiles to ensure that you get the best import bathroom tile products for your project!
Hot Products
Related Search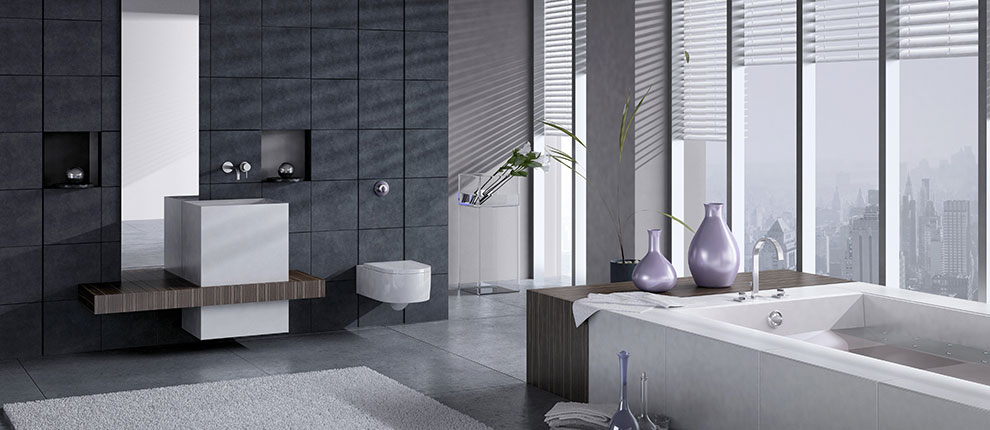 Why Choose Tiles For Bathroom Wall?
Bathroom is the place for you get a short relaxation time after a long days work. Having a unique bathroom wall tile design that fits your aesthetic sense will make you feel comfortable and relaxed whether the bathroom is large or small. Wall tiles offer an attractive, easy-to-clean and durable finish that's resistant to the growth of bacteria, meaning your bathroom can look brand new for years to come.
Bathroom tiles wall will need their special functions like wear-resisting, water resistance, easy to clean and so on. No matter the size, patterns, colors, finishes of your project, our range of bathroom wall tiles such as luxurious grey tile, pure white tile, high gloss, metro brick tile, marble tile, mosaic wall tile & more makes it easy to find exactly what you're looking for transform the look and feel of your bathroom, shower, washroom.
See All Bathroom Wall Tiles Products
Bathroom Wall Tiles Design Ideas - What Is The Best Tile For Bathroom Walls
Mosaics overturn tradition and enrich color:
Mosaic tile comes in rich colors, has rich sense of hierarchy, It also has the characteristics of light reflection, can greatly improve the liveliness of space light. Mini size can also design more shapes, subvert the traditional concept of ceramic bathroom wall tile. Match with different styles, suitable for both modern and classical style.
Smooth polished finish + mirror, magnify space by reflection:
To a certain extent, the luster on the tiles can match and complement each other with the bathroom lights. By the reflection of large mirrors on the light, the polished bathroom wall tiles can also increase the refraction to make the small space look more transparent.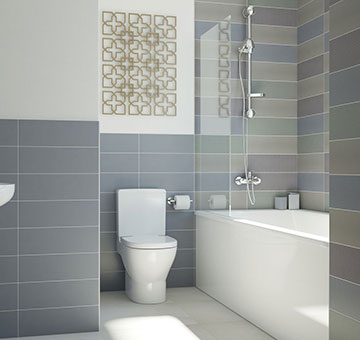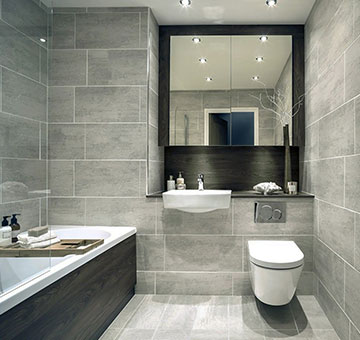 Patterned/encaustic tiles enhance quality:
The unit price of encaustic tiles is relatively expensive. Match with pure patterned tiles can not only add finishing touch, but also save the decoration cost. At the same time, as the theme wall of the bathroom, the encaustic tiles are full of personality and rich in color, which can significantly improve the overall delicacy of the bathroom decoration.
Blue tiles create underwater paradise:
Blue tone is proven to create a sense of serenity - so it's no wonder that cool pastel shades and colours like cyan are so popular in the world of bathroom design. Pick out an eclectic mix of dainty blue wall tiles for bathroom in cool, calming tones and complete the look by introducing some seashells as evocative accessories.
Why Choose Hanse Bathroom Wall Tiles?
Cost friendly. The bathroom wall tiles price is the best in the market. It might be cheap tiles but have good quality. We are very experienced team and have solid production technology to meet various requirements. We has special discount over certain amount of products at a time.
Stylish designs. Most customers will use polished, glaze, or porcelain for the bathroom wall because of the high humidity. They can meet the popular bathroom design ideas with different sizes which can be placed in large or small bathrooms both. We have designers to make original ceramic tile types like black and white patterned tile to match your minimalist design or tiles with textures for the European style, etc. Our design team pay great attention to the shower wall tile trends in order to make accordingly changes as the decoration style varies . If you look into our website, you will find some attractive bathroom wall tiles images which not only match your whole house's style but also your washbasin or bathtub. As most customers already had their unique bathroom shower tile ideas, we can customize them as they preferred.
Easy wipe to remove the stains and backsplash. Our glaze tile is highly stain repellent after the craft. It can also be made to multiple colors and textures under advanced technology from our factory. It is unavoidable to leave some stains sometimes, but our shower wall tile do not need special cleansers to make it as new as before which will make the bathroom wall cleansing super easy!
Premium quality, highly durable. The material currently being used abide to the International requirements. There is a well-trained team to manufacture the wall tiles and control the quality during the whole producing procedures. That's why there are so many great feedbacks from our long term partners which can be found on our after sale section.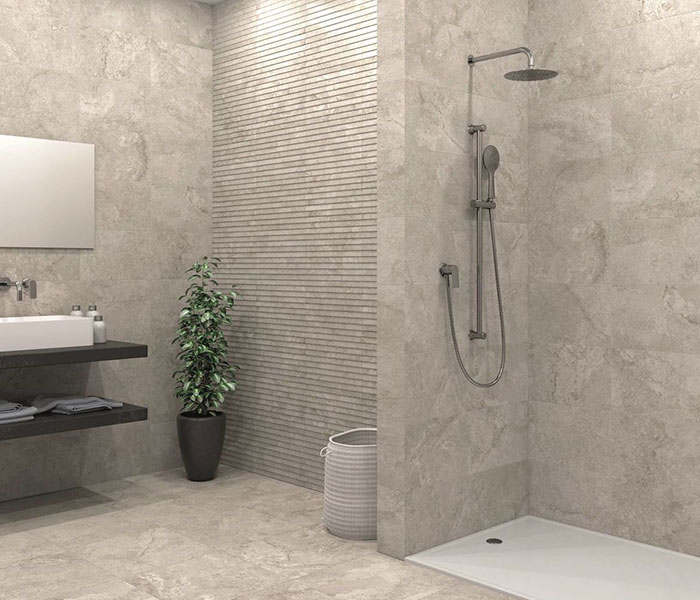 Our service
Free Sample For Particular Project.

A free one can be shipped ahead for you to test and check before you make the final purchase.

Fast Delivery all over the world.

After receiving your order, we will arrange the deliver for your bathroom wall tiles safely on time as we agreed with you.

Satisfying after sale service.

The customer service always respond quick to calls, live chat, emails. There are multiple ways to reach us within limited time. The same order will be handled by the same person from the beginning.
Other Bathroom Tiles
Other Wall Tiles