Product Details
Place Of Origin :

Guangdong

Brand Name :

Hanse

Model Number :

SD002

Size :

300 x 300mm
Product Description

This 300 x 300mm (12 x 12 inch) Beige Glass Mosaic Tiles with polished finish, are ideal wall decor tiles for the living room, bedroom, bathroom, restaurant, and halls. Beige mixed gold mosaic design brings a gorgeous and stylish look to the wall. Our Glass Mosaic Tile is an absolutely versatile material that can be flexibly fabricated into a variety of tile-mounted small mosaic components that can be combined in a wide variety of forms and used in conjunction with typical tiles. This beige glass mosaic wall tile has excellent reliability, strength, longevity, low-temperature resilience, fading resistant, and extremely low water absorption.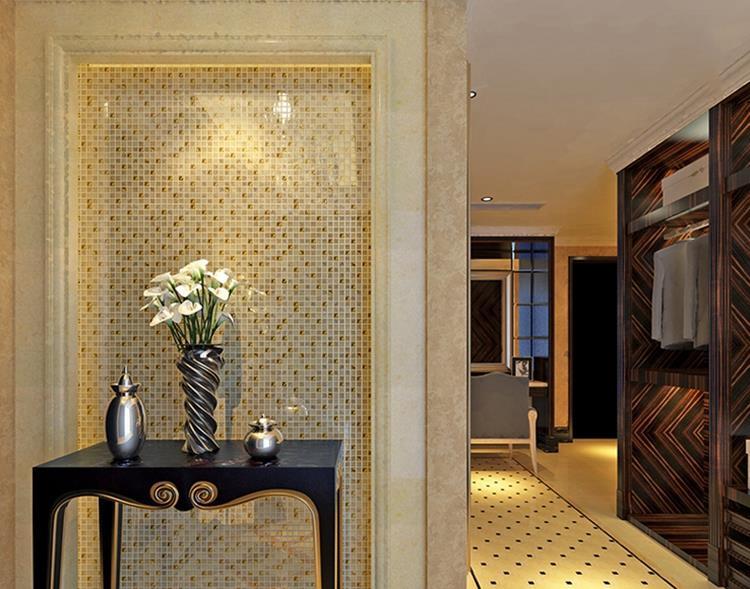 Tile Certifications
About Hanse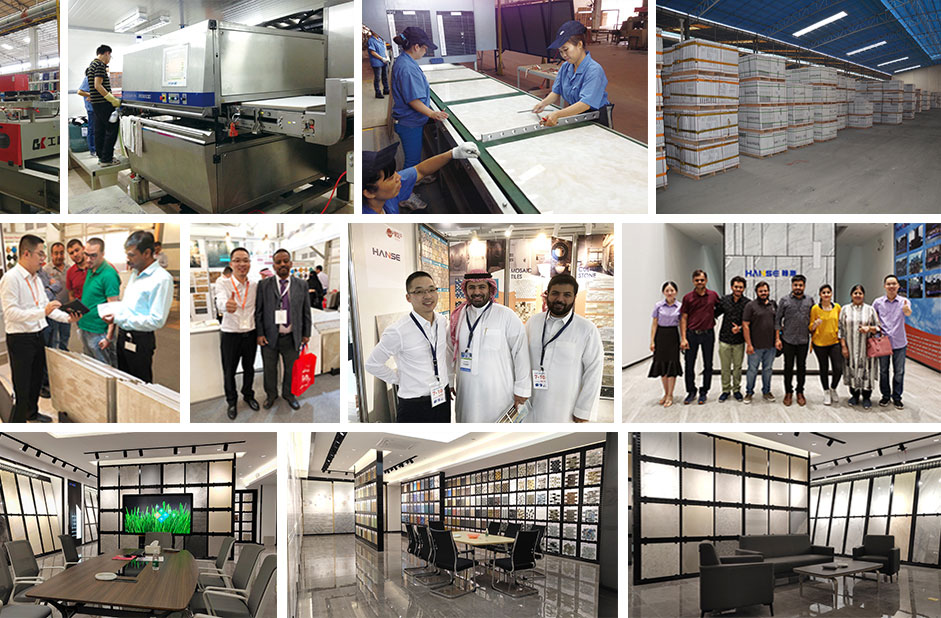 Our Services
Free Sample

Free sample order is provided, but the transportation fee should be paid by yourself. We ship the goods via Guangzhou port.

Design Scheme

We offer design scheme and effect drawing, helping you realise your vision for the most beautiful, effective and functional environments.

Product Types

Our products for sale including: bathroom accessories, sanitary ware, lamps, sockets, ceramic tiles and kitchen cabinets products.

Online Showroom

For more products please feel free to contact us. We accept online video chat that(whatsapp/wechat: +13927765473) you can get closer to visit our showroom and we'll show you all of our ceramic tiles, switch & socket, lighting, sanitary ware, bathroom products and cabinet products.
Featured Reviews
Tile color looks very bright, the effect is still good, warm feeling, let the decoration tiles pass the eye, said the glaze is very good, the surface is a new negative ion material, calculated to save a lot of silver than other brands of tiles.
Ceramic tiles and tiles are of good quality. The effect of the real thing is the same as that of the pictures. They have the same effect as what you see in the shop. It's very good. The ceramic tile surface is very moist. The color is beautiful and shows the grade. It's especially resistant to dirt. It's worth more! Also made anti-skid treatment, the family has children more suitable.
The ceramic tile slate is much thicker than expected, and the yard is relatively small. Six bricks are just suitable to the size of 30 * 30. When you step on one foot, it's just enough to plant some yellow and scarlet grass later. It's not bad to look at it. Ha ha ha ha ha ha ha ha ha ha ha ha ha ha ha ha ha ha ha ha ha ha ha ha ha ha ha ha ha ha ha ha ha ha ha ha ha ha ha ha ha ha ha ha ha ha ha ha ha ha ha ha ha ha ha.
I'm very satisfied with the fact that it's much cheaper than other brands of tiles. There's no problem with the logistics packaging. The tiles are very smooth. The shiny silver seaming agent is very beautiful and the texture is changeable. I like the tiles very much. The price is not expensive. The style is good. The quality is good!
The tile packaging is very good, there is no damage, the quality is very good, the workmanship is fine, the tile has been received, the quality is really good, I thought it would be damaged on such a long way, take it apart and see it, it's intact, bang bang bang, conscience seller, business is booming.
The quality and style of tile mosaic are very good, I really like it. It's almost finished, but it's still a bit unfinished. When it's all installed, I'll take photos and sun print. The tiles are received. They're very smooth and easy to take care of.
Tiles like the cloud grey very much. After the customer service helped design the effect, the living room, dining room and kitchen are all the same. Tiles also said that the close seam paving can be done without any money. They also said that they have learned new knowledge. They haven't tried this craft in their lifetime. They have gained knowledge. What's more, they are so expensive. They should be careful. Haha, I won't say that they are excellent You can save a lot of money if you place an order at a discount. Awesome, awesome. Very good customer service, satisfied with the tiles.
The quality of tiles is very good, and the service is also very good. Next, if you have any friends, you can recommend your home. The tiles are almost pasted. The color and pattern are simple, and you can arrange them at will. I like this effect. It doesn't look very dark during the day.
The quality of ceramic tiles is really good, the packaging is also very good, received without damage, I also like the color, I feel that the purchase is very valuable, the toilet at home is renovated and re tiled, compared with a long time ago, I chose this one, the customer service is very patient to answer many questions, the logistics speed is fast, the ceramic tiles are excellent, good quality and low price, the quality is particularly good, the workmanship is exquisite and flawless, the style is exquisite and atmospheric, A particularly satisfying shopping.
The first time tiles buy stones online, Hanse is very good! The tile floor tile arrived, the quality is not bad, the wood grain, looked has the grade, although is imitates, is very good-looking, is very true.
Load More
Related Products
Products you may be interested in