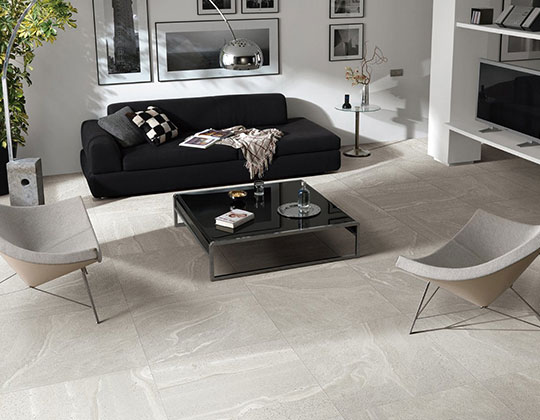 Hanseceramictile.com is one of the most reliable online wholesale r10 tiles vendors in Foshan China, manufacturing high quality tiles at low r10 tile prices.
R10 Tile designs contain

8 colors

,

3 finishes

,

6 features

and

4 sizes

,

6 r10 tiles

in total.
All the hot selling cheap r10 tile products online are of strict quality and produced by standardization of the management.
Buy cheap Hanse r10 tiles for sale to add a touch of taste and personality to your house now!
In addition, gorgeous are available at Hanseceramictile shop. If you are looking for wholesale r10 tiles designs, you are at the right place! Welcome to buy floor tiles online from China Hanse!
Hanse - the professional Foshan China r10 tile manufacturer & supplier will continuously wok on improving the designs of our r10 tiles to ensure that you get the best import r10 tile products for your project!
Related Tiles
Related Search
Now when people buy tiles, besides considering the beauty of floor tiles, they also pay attention to whether the tiles have good anti-skid performance and whether they are anti-skid floor tiles. For example, a wet room floor will be covered in water, so it's important to use an anti-slip tile. Nowadays, the R10 grade anti-slip tiles are becoming more and more popular in the market. When it comes to buying R10 tiles, Hansecermaictile is your one-stop shop from tiles to tiling accessories. Stocking a diverse range of floor/wall tiling options in all shapes, sizes, colors, and finishes, you're guaranteed to find the perfect anti-slip tiles for your home.
Ceramic Tiles With R10 Surface & What Is R10 Anti-Slip Tiles
R10 tile is a ceramic floor tile design with wrinkled stripes or bumps on the front to increase the friction between the floor tile and the sole of the shoe to prevent slipping and falling.
A tile with an R10 slip rating is better suited for dry domestic situations such as kitchens and bathrooms. Besides, R10 ceramic tiles are also a good fit for living rooms and hallways, where occasional spills and wetness can occur. Due to their slip resistance properties, they can also be used as external floor tiles or commercial tiles. While R10 rated tiles will usually be glazed matt tiles which will act as anti-slip when wet, you might also find some unglazed tiles in this grade.
See All R10 Tiles Products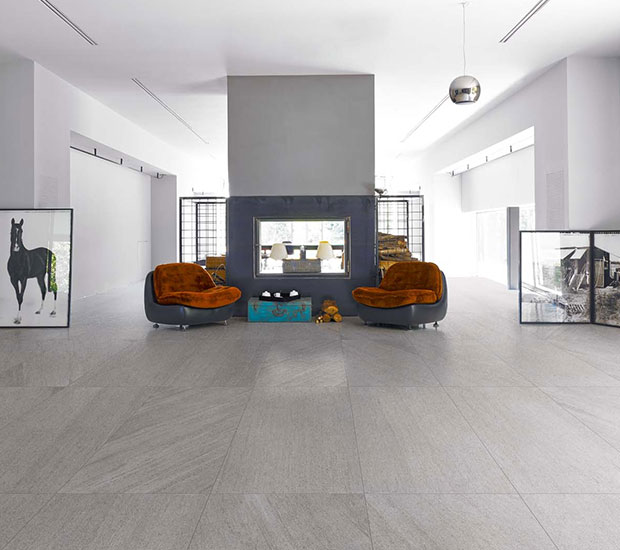 R10 Tiles Design Ideas
R10 floor tiles for the kitchen:
A spilled drink or splash of oil can easily make people fall and get injured in the kitchen. R10 rated non-slip kitchen floor tiles offer the ideal solution to slippery surfaces. Retaining all the benefits of regular kitchen tiles - including their durability, easy cleaning, and attractive appearance. The uniquely textured surface of these tiling options minimizes the risk of slips, making them the number one kitchen flooring solution for every home.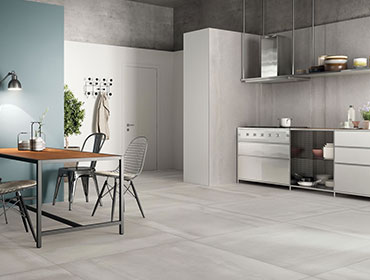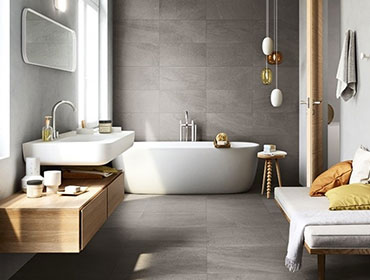 R10 tiles for bathroom floor:
The bathrooms are often wet, with steamy showers creating condensation on tiled surfaces and making them slippery underfoot. When combined with splashes, soaps, lotions, and potions, you could fall. As such, it's especially important to choose high-grade non-slip flooring for bathrooms.
Outdoor with R10 rated tiles:
The benefits of the R10 slip-resistance rating of tiles aren't just limited to kitchens and bathrooms, either with outdoor tiled hallways and conservatories being a common setting for slips, especially when steps and staircases are present.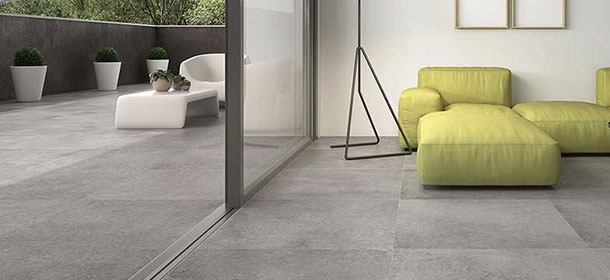 Buy Best R10 Non-Slip Tiles Online - China Top Supplier Of Slip Resistant Ceramic Tiles Of R10
Hanseceramictile shop has been specialized in manufacturing R10 non-slip ceramic & porcelain tiles for walls and floor in a variety of features and materials. Our anti-slip floor tiles R10 combines special anti-skid glaze, alumina with corundum structure, and negative ion technology. Has characteristics of wear resistance, stain resistance and skid resistance, acid and alkali resistance, easy cleaning, antistatic, air purification, and so on. The surface of R10 ceramic & porcelain tile floor/wall feels comfortable, has excellent skid resistance and super-hard performance, which can effectively solve the problems of anti-slip, anti-fouling, and anti-wear of kitchens, public places, and catering spaces, meet the needs of anti-slip and safety, which will greatly reduce the risk of slipping.
Our Range Of Anti-Skid Tiles R10 - Sizes, Materials, Colors, Shapes
At Hanseceramictile shop, we offer R10 rated non-slip ceramic floor tiles, as well as porcelain and wood-like tiling options - each available in a range of styles and colors as unique and varied as your tastes. When it comes to shaping options for white flooring, classic square, and rectangular tiles are a staple of our online range - including the impossibly versatile metro tile - but we also have some more unusual shapes on offer, such as herringbone and hexagon. With color options including beige, black, brown, white, blue, yellow, and grey - meaning this range is sure to complement an array of interior and exterior styles. Sizes range from small 300×300mm, 300×600, 600×600mm to large 1000×2000mm, 1200×240mm.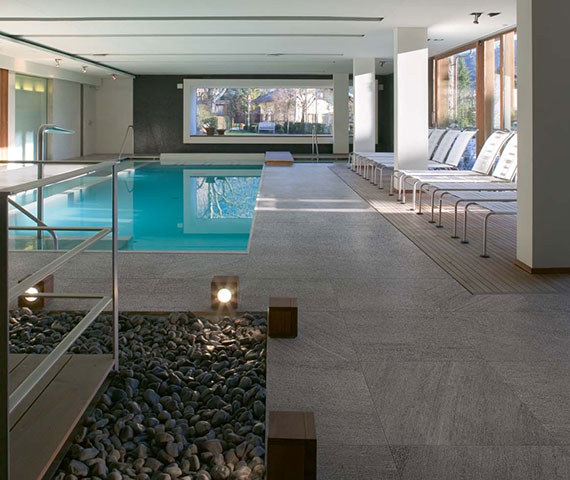 Why Choose Hanse R10 Ceramic & Porcelain Tiles
Hanse R10 Anti-Slip Floor Tiles Design

Fashionable patterns and colors
Novel style
Top decorative capacity

Hanse R10 Tiles Manufacturer

All R10 ties products comply with international quality standards
Experienced team of ceramic tiles designers
Strict quality inspection before packaging

Hanse R10 Tiles Service

One-stop service
Timely delivery
Timely response
Get Our R10 Tiles Prices List - How Much Does R10 Tiles Cost
The cost of r10 tile material for indoor & outdoor depends on a few factors. These include: r10 tile, style, color, size, sales tax, shipping, delivery fees and where you buy it from. If you are looking to buy r10 tiles, there are a couple of the most well-known manufacturers of r10 tile products in the market.
And one of the largest independent online ceramic & porcelain r10 tile distributors in China - Hanseceramictile offers the best quality wholesale r10 tiles for bathroom, kitchen, living room, bedroom and outdoors. The price for r10 tile on sale Hanse is the most affordable compared with other ceramic & porcelain r10 tile manufacturers & suppliers in China, range from 6.10 USD to 9.10 USD. So, whether you want to give your home a fresh new look or you want a durable flooring option for your new home or office, Hanse's cheap price r10 tiles for sale online will be your ideal choice. You can buy r10 tile online here with best service, fast delivery and safety guarantee. Get our cheap r10 tiles prices list and buy r10 tiles China now!
Hot Products