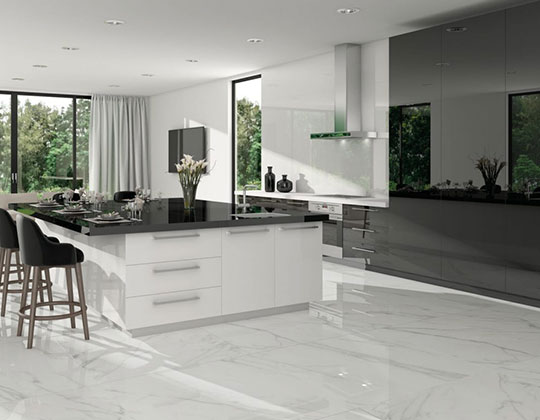 Hanseceramictile.com is one of the most reliable wholesale porcelain floor tiles vendors in China, manufacturing high quality tiles at low porcelain floor tiles prices.
Porcelain Floor Tiles designs contain

11 colors

,

6 finishes

,

3 features

and

13 sizes

,

121 porcelain floor tiles

in total.
All the hot selling cheap porcelain floor tiles products are of strict quality and produced by standardization of the management.
Buy cheap Hanse porcelain floor tiles to add a touch of taste and personality to your house now!
In addition, gorgeous porcelain tiles and floor tiles are available at Hanseceramictile shop. If you are looking for wholesale porcelain tiles or floor tiles designs, you are at the right place!
Hot Products
Porcelain Flooring - Porcelain Floor Tile
Porcelain tile is the one of the most common flooring tiles across the world, it improves the practicality and functions of the modern tiles with its exceptional durability, strength, density and versatility. Porcelain floor tiles are incredibly dense and has a extremely low water absorption, it also means the porcelain flooring is resistant to stains, dusts and dirt, you can apply the porcelain flooring tile of different dimensions in bathrooms, kitchens, living rooms, bedrooms and commercial areas, which is easy to clean and maintain. Porcelain tiles allow a wide range of styling possibilities with affordable prices.
See All porcelain floor tile Products
Why Choose Porcelain Tiles for Floor?
Can stand up to heavy foot traffic
Easy to clean, sweep or vacuum regularly
Resistant to liquid penetration and fireproof
Natural stain resistance, glazed porcelain tile has better effect
Last for decades of proper use
Resistant to cracking and breakage from physical impacts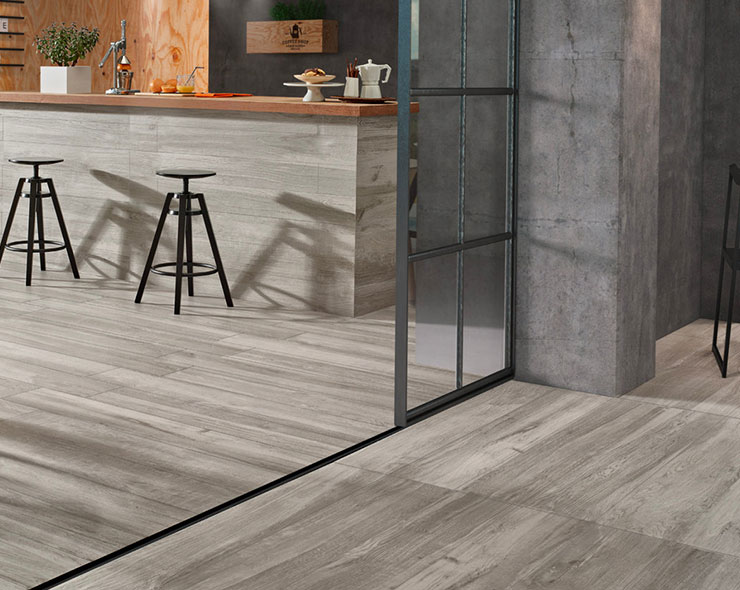 Porcelain Tile Flooring Designs & Ideas
Grids with Borders:Porcelain floor tile with grids surrounded by classic borders can make a creative design likes the geometric Greek or Roman patterns, which highlights the taste and culture of classic civilizations, suitable for large living room, hall, restaurant and more area.
Go to White:White porcelain tiles are ordinary but its clean-looking appearance is perfect for bathroom, combine with sophisticated and intricate textures, get both refined and subdued worlds.
Combine Ceramic:Combine porcelain and ceramic with stunning geometric patterns to create perfect vignette, make the room looks artistic and luxurious.
Penny Tile:A bold strip of light blue or light green penny tile at the bottom of bathroom, the matching mirror edge has the same color as the strip, create a fresh and distinctive design.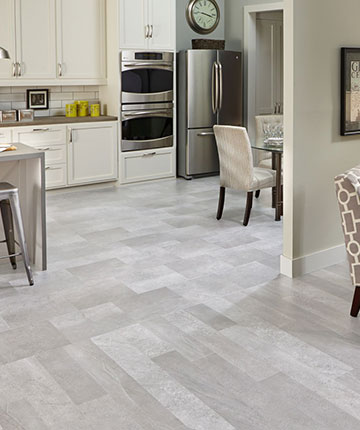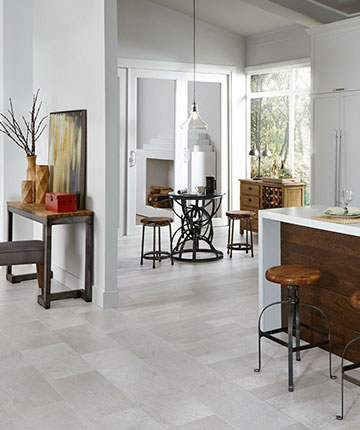 How to Choose the Porcelain Floor Tiles - Porcelain Tile Selection Tips
1. Qualification and standard
The first thing you need to consider is whether the tile conforms to related regulations and standards.
2. Hardness and abrasion resistance
Choose the tile according to your applications and check out the ability of the porcelain tile to withstand foot traffic, there are five classes, Class I represents no foot traffic and Class V can stand heavy to extra heavy traffic. For example, Class III is ideal for living room.
3. Water absorption
The water absorption is determined by the ratio of the pores to solids, also represented as porosity, there are four levels: impervious, vitreous, semi vitreous, non-vitreous, the water absorption increases in turn. If you want to buy porcelain floor tiles for bathroom, you should select the impervious one.
4. Color
The colors can't be ignored as the porcelain flooring will last a long time, the color should match the interior decor and looks comfortable. The light of the room will also affect the choice between darker tile and brighter tile.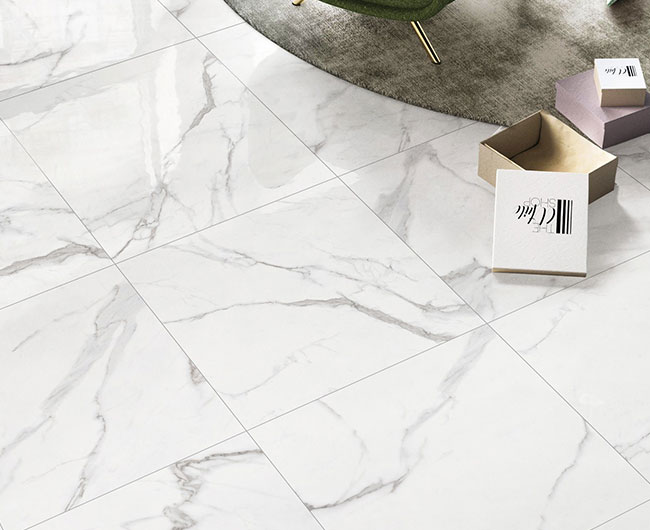 5. Surface finish
Porcelain tile can be glazed, polished, unglazed, etc, glazed porcelain has a protective coating, polish can create a smooth and shiny surface, while matte finish provides a dull or flat surface. Choose the finish process according to the effect you want and the environment.
6. Slippage and other properties
Porcelain tiles for kitchen, bathroom should be non-slip, with a coefficient of friction of 0.06 or higher, especially for the family has adults and elders, to ensure the safety.
7. Porcelain floor tiles price
The cost is another critical factors for purchasing the tile, cost-effective and good looking porcelain tiles are always the hot sellers. When considering the price, how long can the product last is also important.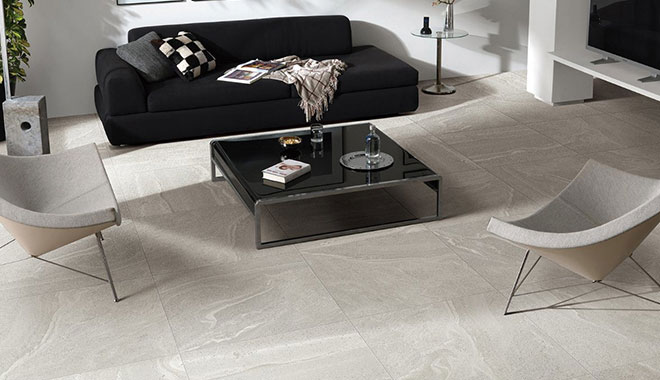 Best Cheap Porcelain Floor Tile - Quality Floor Porcelain Tiles Manufacturer, Supplier
Whether you are looking for a beautiful porcelain flooring with exquisite design or the most practical porcelain floor tile option, Hanseceramictile.com are capable to provide you a satisfying solution. No matter the outdoor porcelain floor tiles or indoor porcelain flooring, our products have both the beauty and durability. Along with our extensive range of colorful porcelain floor tiles, multiple surface finishes give different senses of touch, luster, surface smoothness and effect. Varying styles of textures brings fresh feelings to your room.
Our Range of Porcelain Floor Tiles - Best Place to Buy Porcelain Tile
Hanse Porcelain Flooring Tile collection allows a variety of different sizes, colors, shapes, patterns, applications and finishes.
Sizes: 300 x 600, 300 x 300, 150 x 600,600 x 600, 800 x 800, 600 x 1200, etc.
Colors: grey, brown, beige, white, green, red, yellow, blue, etc.
Shapes: square, rectangle, hexagon, etc.
Applications: exterior, interior, living room, kitchen, bathroom, office, hotel, hall, commercial, etc.
Finishes: polished, glazed, glossy, matte, textured, honed, unglazed, lappato, etc.
Why Choose Porcelain Floor Tiles

Different textures and beautiful designs for selection
Each porcelain flooring tile is picked carefully before packaging
Varying white, grey, black, brown, green and more tiles at the forefront of current trends
Resistant to stain, liquids, fire and chemicals, good wear resistance
Long lifespan and low maintenance, resistant to heavy impact stress
Reasonable porcelain floor tiles prices and multiple international certification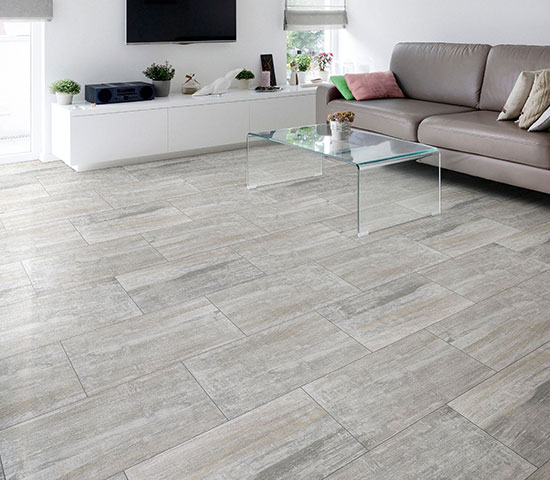 Other Floor Tiles
Other Porcelain Tiles