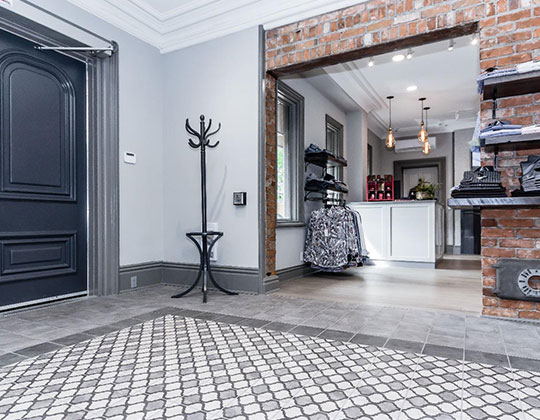 Hanseceramictile.com is one of the most reliable online wholesale encaustic floor tiles vendors in Foshan China, manufacturing high quality tiles at low encaustic floor tile prices.
Encaustic Floor Tile designs contain

1 colors

,

2 finishes

,

1 features

and

1 sizes

,

1 encaustic floor tiles

in total.
All the hot selling cheap encaustic floor tile products online are of strict quality and produced by standardization of the management.
Buy cheap Hanse encaustic floor tiles for sale to add a touch of taste and personality to your house now!
In addition, gorgeous encaustic tiles and floor tiles are available at Hanseceramictile shop. If you are looking for encaustic tiles or wholesale floor tiles designs, you are at the right place! Welcome to buy floor tiles online from China Hanse!
Hanse - the professional Foshan China encaustic tile manufacturer & supplier will continuously wok on improving the designs of our encaustic tiles to ensure that you get the best import encaustic tile products for your project!
Related Search
What Are Encaustic Look Flooring Tiles
Encaustic is a kind of floor tile material used in home decoration or buildings. The encaustic tiles are sold in ceramic/porcelain tile form at Hanseceramictile in which the pattern or figure on the surface is different colors of clay. They are usually of two colors, but a tile may be composed of as many as six. The pattern appears inlaid into the body of the tile, so that the design won't wear off over time. Laying encaustic pattern look tile on the floor has the function of waterproof, clean and environmental. Compared with marble tile, it's firm, cost-effective, compression resistant and not fragile. The patterned encaustic tiles floors are widely used for kitchen room, bathroom and outdoor area such as Square, hotel, sidewalk, entertainment place, etc.
See All Encaustic Floor Tiles Products
Why Choose Encaustic Look Tiles Flooring?
Easy to clean
Low maintenance
Durable and resistant to crushing
No fragile
Rough surface, not easy to slip in rainy days, conducive to people's walking safety in rainy days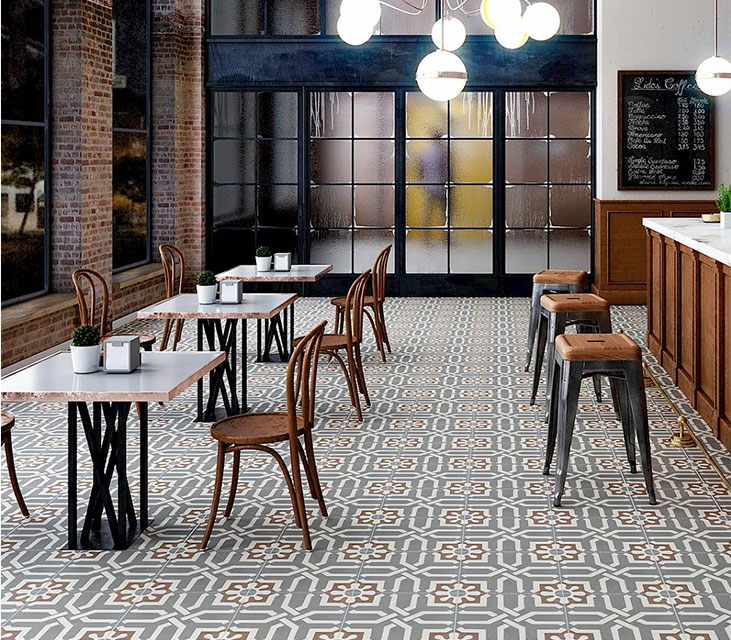 Encaustic Look Floor Tiles Design Ideas
Lavish retro:
Available in a retro-inspired pattern, this tile is very suitable for romantic restaurant or charming café. Our encaustic pattern look tile flooring products would also work in large hallways where they can help to create a grand and lavish entrance.
Ravishing tenderness:
For a toned down approach, we also have a number of plainer encaustic look tiles for floor that can either work on their own or be paired with some of the more colourful tiles in our range. The white color tiles are a prime example, as they look equally amazing when covering an entire surface or used amongst colourful tiles to create a unique pattern.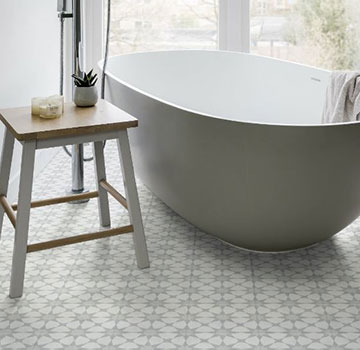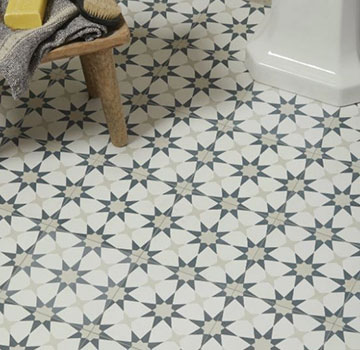 Exotic aesthetic:
If you're looking for a splash of colour, Vintage brown are both vibrant and stylish. With a pattern and colour similar to Moroccan encaustic tiles flooring, they can be installed in a garden area to achieve a truly exotic aesthetic. Paired with wooden tones and accessories dyed in warm colours like red and orange, these ceramic/porcelain tiles that look like encaustic pattern can bring active atmosphere to your house.
How to Install Encaustic Flooring Tiles
Installing encaustic look tile floor is much like installing any other tile. You must first prepare the surface, lay the tile, and then apply grout to keep the tiles in place. This basic process is the same whether you are using the porcelain/ceramic patterned tile for flooring, walls, or countertops.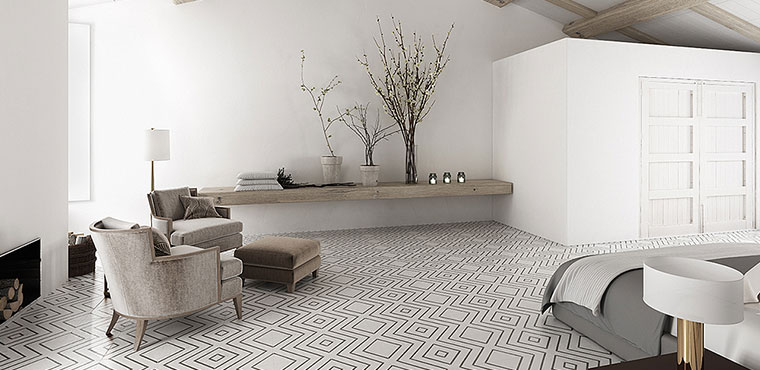 Buy Encaustic Look Tiles For Floor - Hanse Best Porcelain & Ceramic Patterned Tiles Manufacturer
China top tile manufacturer Hanseceramictile.com offers a large selection of encaustic look ceramic floor tile and porcelain floor tile of high quality for your home decoration. The surface of the product is rough and antiskid. Through flexible and ingenious design of different specifications and colors, colorful and unique patterns can be pasted. Our range includes victorian encaustic tiles and colours from black, white, grey to beautiful blue, green and more, from simple designs to more complex geometric patterns, there's must be an encaustic tile floor to fit your style. Choose Hanse beautiful floor tiles with encaustic look to decorate your hallways, bathrooms, kitchens and any area of your house, bring a touch of color to your home!
Why Order With Hanse Encaustic Look Floor Tiles Cheap?
At Hanseceramictile, we understand that the right tile has the power to make any interior or exterior design project a stunning success. That's why we have a wide range of interior & exterior ceramic/porcelain floor tiles with encaustic pattern in different colors, sizes, shapes and finishes for you to select, meaning you're guaranteed to find the perfect product for your tile project. All of our floor tiles that looks like encaustic pattern are sourced through handpicked suppliers, with strict quality controls, meaning we're able to offer cheap encaustic pattern look floor tiles that are nonetheless of the highest quality you'll find anywhere.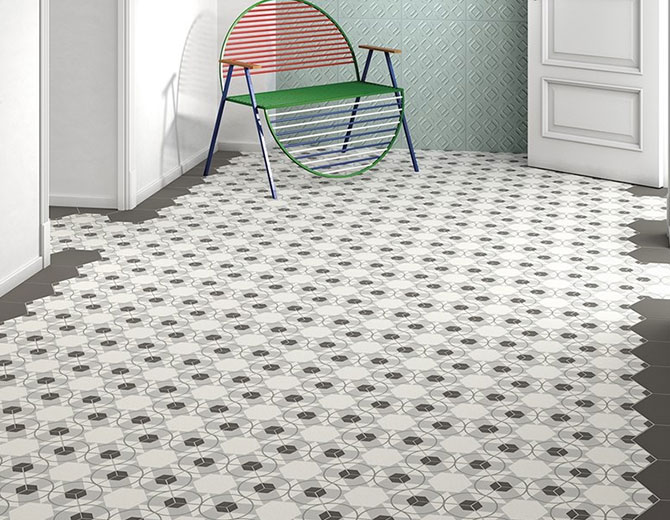 Other Floor Tiles
Hot Products