Hanseceramictile.com is one of the most reliable online wholesale 600x600mm floor tiles vendors in Foshan China, manufacturing high quality tiles at low 600x600mm floor tile prices.
600X600mm Floor Tile designs contain

12 colors

,

7 finishes

,

5 features

and

6 sizes

,

114 600x600mm floor tiles

in total.
All the hot selling cheap 600x600mm floor tile products online are of strict quality and produced by standardization of the management.
Buy cheap Hanse 600x600mm floor tiles for sale to add a touch of taste and personality to your house now!
In addition, gorgeous 600x600mm tiles and floor tiles are available at Hanseceramictile shop. If you are looking for 600x600mm tiles or wholesale floor tiles designs, you are at the right place! Welcome to buy floor tiles online from China Hanse!
Hanse - the professional Foshan China 600x600mm tile manufacturer & supplier will continuously wok on improving the designs of our 600x600mm tiles to ensure that you get the best import 600x600mm tile products for your project!
Related Search
600x600 Tiles For Floor
As a kind of mature decoration material, floor tile has the advantages of easy cleaning, durability and rich style, so floor tile is the first choice of most home decoration materials! When choosing floor tile for kitchen, bathroom or other spaces, in addition to color style, there is also a very important determinant - the size. 600x600mm floor tiles are now very popular in the market, which are a wonderful choice for anyone who wants a beautifully tiled floor that'll last for years to come. This is the perfect sized large tile, as they generally don't require specialist tools to install and there are less joints, which is ideal for making a small space appear larger.
See All 600x600 Floor Tiles Products
600x600mm Floor Tiles Ideas
600x600mm floor tiles for kitchen:
Usually the kitchen is used as a cooking space, and the activity frequency is high when cooking in it. In terms of size & specification, it's better to consider 600x600mm tiles for kitchen floor, which feels atmospheric.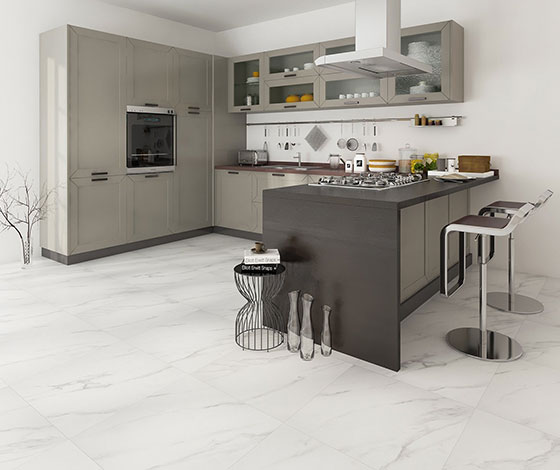 600x600mm floor tiles for living room:
The living room is generally the largest space in the house, you should choose the larger size tiles for flooring. Probably the most popular modern tile size, 600x600 ceramic & porcelain floor tiles are large enough to create the feeling of open spaciousness.
Bedroom floor tiles 60x60cm:
Most of the bedrooms are paved with hardwood floor when they are decorated. However, considering that the wood floor is not easy to handle, some people will also choose to lay floor tiles that looks like wood. If the bedrooms are laid with wood look floor tiles, 60x60cm should be the perfect size.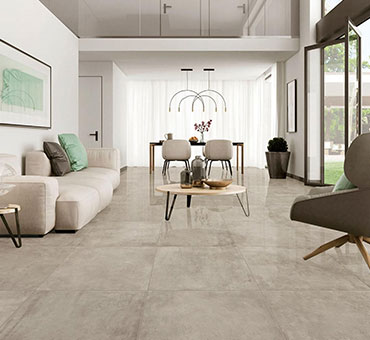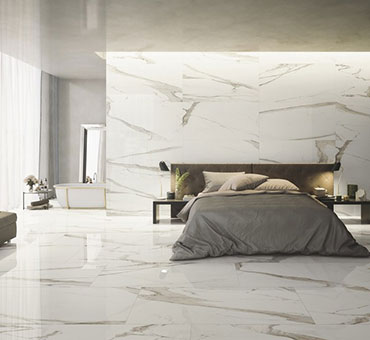 600x600 Floor Tiles For Sale - Foshan China Tiles Floor 600x600 Manufacturer, Supplier
Hanse sells a wide range of stylish premium quality ceramic & porcelain floor tiles 60x60cm with wholesale price. This range of popular large tiles flooring 24x24inch overs most design trends, from marble effects to modern polished porcelain and romantic & retro wood effects, through to the very en-trend industrial urban subway tiles floor. Available in multiple colors, textures, materials, shapes and patterns, which are perfect for contemporary interiors. The price for 600x600 floor tiles Hanse are much lower than other tiles floor 600x600 from Foshan China. Come and choose us and become our ceramic & porcelain 60x60cm floor tiles distributor!
Features

Luxurious in appearance
Minimalist look
Less joints
Very popular size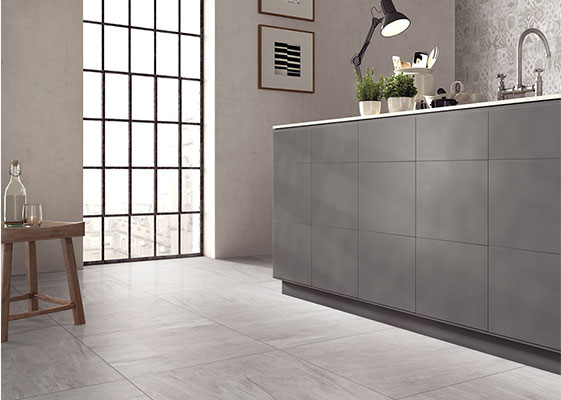 Other Floor Tiles
Hot Products