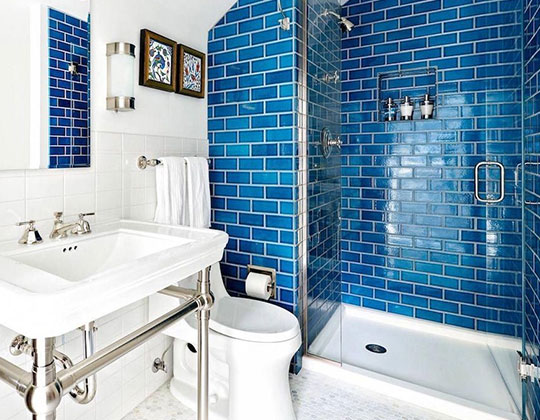 Hanseceramictile.com is one of the most reliable online wholesale blue tiles vendors in Foshan China, manufacturing high quality tiles at low blue tile prices.
Blue Tile designs contain

9 colors

,

4 finishes

,

3 features

and

3 sizes

,

37 blue tiles

in total.
All the hot selling cheap blue tile products online are of strict quality and produced by standardization of the management.
Buy cheap Hanse blue tiles for sale to add a touch of taste and personality to your house now!
In addition, gorgeous mosaic kitchen tiles online, mosaic wall tile, ceramic floor tile, ceramic wall tile, wood floor tile are available at Hanseceramictile shop. If you are looking for tiles designs, you are at the right place! Welcome to buy floor tiles online from China Hanse!
Hanse - the professional Foshan China tile manufacturer & supplier will continuously wok on improving the designs of our tiles to ensure that you get the best import tile products for your project!
Related Tiles
Related Search
Why Choose Blue Tiles Wall & Floor
If you're after something that will stand out then why not try a blue tile. Each of us has a deep blue desire in our hearts, longing for a blue summer full of ocean atmosphere and romantic flavor. Blue is a relaxing, classic and elegant, yet contemporary color. Blue tiles is often associated with houses by the sea or bathroom, it's also well-suited to other rooms in the home such as the kitchen, bedroom and living room. Blue tiles is not only ideal for the home, but also for public areas such as shops, offices etc. From glass, mosaic, subway to lively patterns to glamorous marble, the options are endless. Install mosaic blue tiles on the walls give people a visual impact. Every angle is so perfect, you deserve to have the amazing blue tiles, which will impress everyone you meet for the first time. It seems that you are stepping on the waves to your beautiful summer nest which is a really perfect place!
We've combined all of the different blue tiles we carry into one section. Browse Hanse beautiful selection of blue tiles in a variety of shades (sea blue, cobalt and sugar-cane blue, dark blue, sky blue) designs and materials for your next pool, shower, bathroom or kitchen renovation.
See All Blue Tiles Products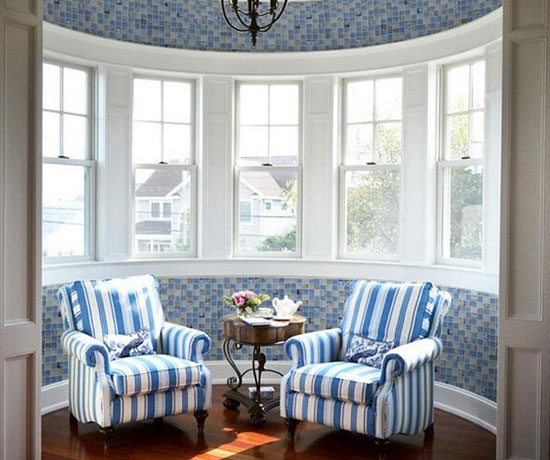 Blue Tiles Ideas – How To Decorate Your Space With Blue Tiles?
Contemporary blue tiles bathroom:
The dark blue mosaic tile wall and flooring are the same and goes well with the white cabinet and other décor of the bathroom such as the white curtains. It has dual sinks and faucets alongside a large mirror with lights in the corner. Match with small towel racks right in front of the sinks. It is a very cool and striking contemporary bathroom. A huge chandelier is also hung on top of this bathroom. Create a very soothing ambiance.
Blue kitchen backsplash tiles:
It's the color of the sky and of the ocean, which is likely why there's something innately tranquil about the color blue—and why it's such a natural hue for the heart and hearth of the home. Navy cabinets feel sophisticated paired with subway blue tiles backsplash in kitchen. Or you could upholster a banquette in azure, or tile your floors in dark blue travertine tiles.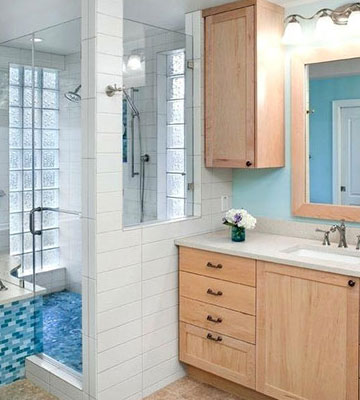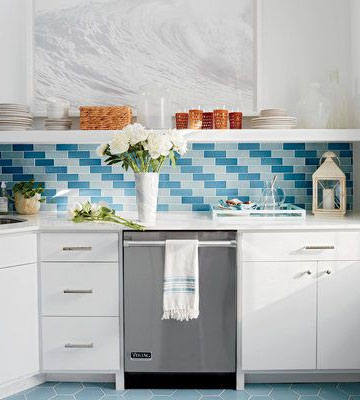 Blue mosaic tiles pool:
Mediterranean style, which is generally based on the sea and sky blue, not only the color is elegant and retro, but also gives people a fresh and bright taste. So why not decorate the swimming pool with glass mosaic tiles in blue to achieve your dream?
Blue Tiles Color Matching Tips - How To Match Blue Tiles
How do we match blue tiles? First of all, tiles are mostly found in kitchens and bathrooms, while blue tiles are easy to associate with water. In these two places, they are also very suitable for specific atmospheres.
Blue floor tiles match with rustic tile will have a natural flavor and a sense of history.
For dark blue tiles, you can choose integration, such as bathroom matching, the design is relatively uniform. As for the light blue floor tiles, you can choose dark blue, white, or light blue. If the color of the wall and floor is the same, the whole space will be magnified.
You can match the light floor tiles to make the room bright and warmer.
If your house is Mediterranean style, white is a better choice. The contrast and color are appropriate, warm and fashionable, and will not feel uncoordinated, but also more lovely. It should be noted that no matter what color you choose, you should not choose yellow light. Otherwise, the lighting on the blue floor/wall tiles will appear very old-fashioned, not in line with the simple home atmosphere.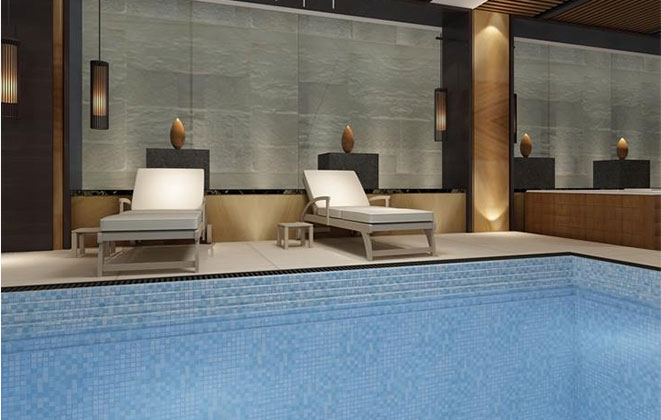 Why Choose Blue Tiles For Bathroom & Kitchen?
Blue tiles design come in a variety of different shades giving you the best possible choice when looking to create a little bit of interest to a kitchen or bathroom. Even if it is not Mediterranean style decoration, blue color porcelain tiles can also make the bathroom or kitchen more visual effect, with better light, people feel soft. However, in addition to blue tiles, it is also necessary to choose some other colors to balance effectively.
Blue ceramic & porcelain tiles can help you to create a gorgeous kitchen, bathroom or bedroom that will be at the envy of every visitor. Why not give them a go and enjoy their lovely color today! Hanse tiles manufacturer provides blue floor & wall tiles in a range of sizes and finishes. All tiles light blue or dark blue color are covered by our Price Beat Promise, so you're guaranteed a fantastic deal.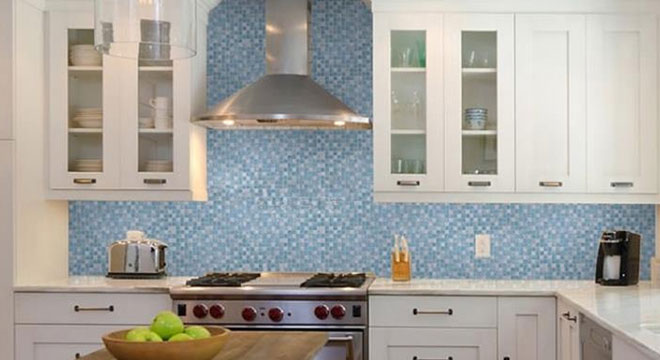 Get Our Blue Tiles Prices List - How Much Does Blue Tiles Cost
The cost of blue tile material for indoor & outdoor depends on a few factors. These include: blue tile, style, color, size, sales tax, shipping, delivery fees and where you buy it from. If you are looking to buy blue tiles, there are a couple of the most well-known manufacturers of blue tile products in the market.
And one of the largest independent online ceramic & porcelain blue tile distributors in China - Hanseceramictile offers the best quality wholesale blue tiles for bathroom, kitchen, living room, bedroom and outdoors. The price for blue tile on sale Hanse is the most affordable compared with other ceramic & porcelain blue tile manufacturers & suppliers in China, range from 2.60 USD to 40 USD. So, whether you want to give your home a fresh new look or you want a durable flooring option for your new home or office, Hanse's cheap price blue tiles for sale online will be your ideal choice. You can buy blue tile online here with best service, fast delivery and safety guarantee. Get our cheap blue tiles prices list and buy blue tiles China now!
Hot Products