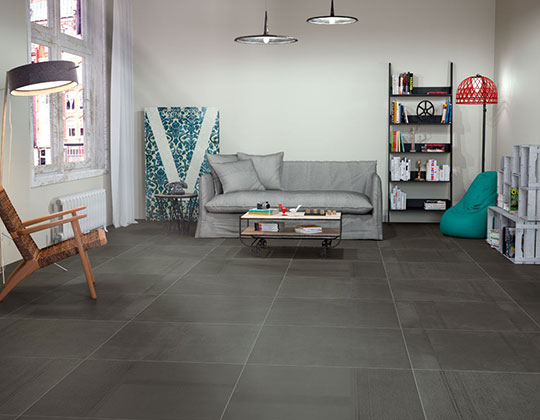 Hanseceramictile.com is one of the most reliable wholesale matte tiles vendors in China, manufacturing high quality tiles at low matte tiles prices.
Matte Tiles designs contain

13 colors

,

7 finishes

,

7 features

and

15 sizes

,

190 matte tiles

in total.
All the hot selling cheap matte tiles products are of strict quality and produced by standardization of the management.
Buy cheap Hanse matte tiles to add a touch of taste and personality to your house now!
In addition, gorgeous matte tiles are available at Hanseceramictile shop. If you are looking for wholesale matte tiles designs, you are at the right place!
Hot Products
What Is Matte Finish Tiles?
Matte tiles, also called matt tiles, which are a type of wall tiles, floor tiles, ceramic tiles, porcelain tiles, bathroom tiles, kitchen tiles, bedroom tiles, living room tiles, shower tiles or others treated with the white, black, grey or other colors of matt finish, result in your tiles will not shine anymore but have more rustic appeal and natural beauty. Generally, bathroom and kitchen have the largest demand of floor tiles and wall tiles to endure harsh treatment and resist slipping, the matt tiles own its special matte finish and rough surface to suit for slippery environment, as well as durable and sturdy characteristics, so it becomes one of the most popular tiles in home and some commercial spaces.
Matte tiles, which can come either glazed or unglazed, will give you more of a traditional look. Because of their texture, they have better traction. They're low-maintenance and are an excellent choice for bathrooms or entryways and other high-traffic areas. They can also hide more dirt, and fingerprints than glossy tildes or polished tiles.
See All Matte Tiles Products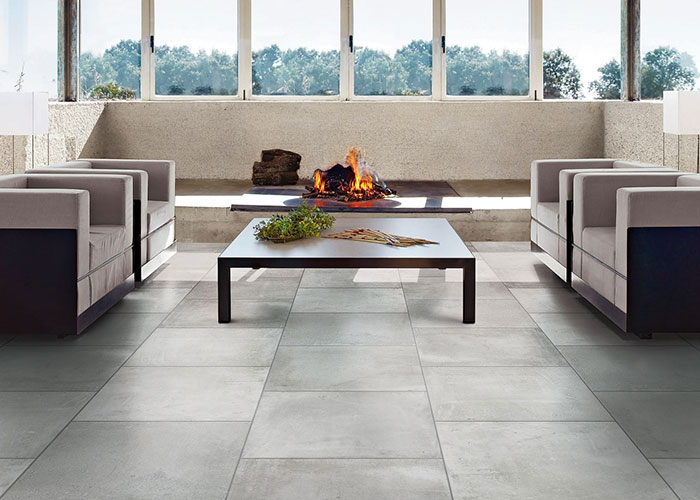 What Are The Pros & Cons Of Matte Tiles?
Pros:
The visual effect of matte tile is simple and very comfortable. It is also a very convenient material for maintenance, mainly because of its unique texture on the surface, even if it is scratched, it will not affect the visual effect.
The sintering temperature of matte finish tile is very high, so its permeability is relatively weak. We only need to clean it a little at ordinary times, so we don't need to pay much attention to deep cleaning.
The biggest advantage of matte tiles is that the light reflection coefficient of the tiles is relatively low, which will not cause light pollution. In addition, the matte tile, as a kind of rustic tile, has natural color change, rich modeling and matching.
Cons:
The structure of matte tile surface also makes it easy to be dirty, so it's better not to decorate in the area easy to accumulate dust and dirt. Moreover, the surface of matte tile is not smooth enough, so it's better to clean than polished tile.
The special visual effect of matte tile also leads to the limitation of its decoration effect, which is more suitable for the decoration of classical style and so on. The rustic tile is still popular.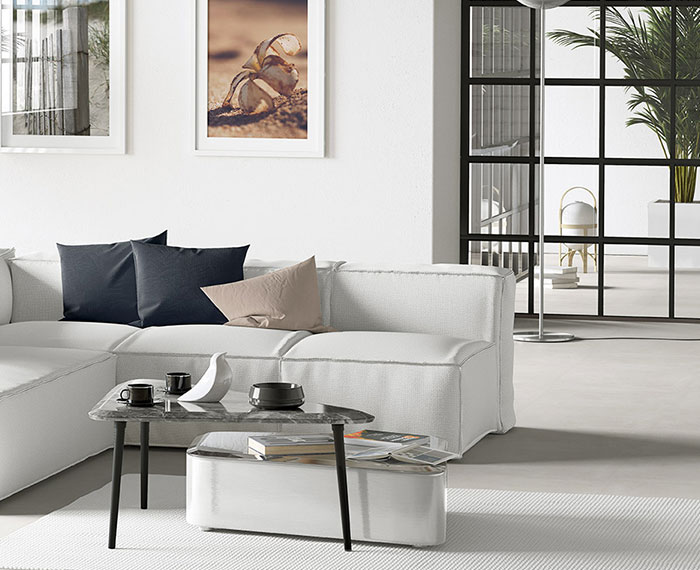 What Are The Differences Between Matte Tiles And Gloss Tiles?
The matt tiles and the gloss tiles have the same characteristics, that is, complete specifications, various decorative styles, and anti pollution and anti-seepage features, which are widely used in wall and floor decoration. The biggest difference between the matt tile and the high gloss tile is that the glossiness is different, the light reflectivity of the matt tile is low, there is no suspicion of "light pollution", but the light reflectivity of the gloss tile is high. The surface of matte tile is smooth and generous, and the surface of gloss tile is smooth and delicate.
Is Matte Tile Suitable For Living Room, Kitchen, Bathroom?
The area with good lighting and many lights such as living room is quite suitable to be decorated with matte tiles, especially in the wall decoration, which can create a warm, comfortable and natural home environment. Light elegance is the pursuit of modern people.
When decorating the kitchen, if you want to use matte tile, try to choose a smooth surface to facilitate future care. After each meal, try to wipe the tile surface with a rag.
Choose patterned or small tile matte finish for bathroom floor, which is anti-slip, try to choose the matte tile with rough surface, otherwise you'll be easy to slip.
How to Clean Matte Tile Floors
Matte tile floors may be a bit harder to keep clean than glossy floors. There are many cleaning products on the market, including green products. For a natural option, use white vinegar, water, and cleaning tools. To clean the grout on both floors, go the natural route and make a paste of baking soda and water, and scrub the stain with a stiff nylon brush.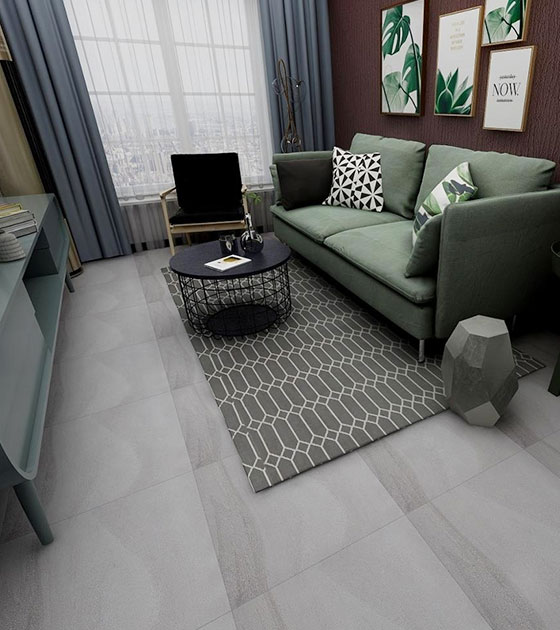 Buy Made In China Matt Finish Tiles – Wholesale Hanse Matte Floor & Wall Tiles Manufacturer
Foshan Hanse is a professional tiles manufacturer specializing in matte ceramic tiles, porcelain tiles, rustic tiles, mosaic tiles, wooden tiles, glass tiles, for floors and walls in a variety of different materials, textures, and sizes to be applicable for interior areas bedroom, living room, kitchen, bathroom and exteriors like swimming pool and seating areas. Our Matte Floor Tiles offers more grip to walk, which benefits family kids or pets and outdoor environments during or after rains, prevent them from falling down, all of these advantages make matt tiles a more common choice for modern family tiles.
What's the Advantages of Hanse Matte Tiles
Matte Tiles Design

A wide range of patterns and colors
Stylish and Aesthetic tile styles
Top decorative capacity

Matte Tiles Manufacturing

Advanced production technology and equipment
Skilled and trained staff
Strict quality inspection before packaging

Matte Tiles Service

OEM
On-time delivery
Instant response