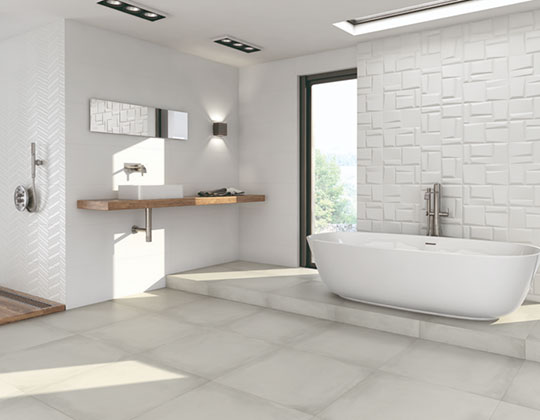 Hanseceramictile.com is one of the most reliable wholesale ceramic wall tiles vendors in China, manufacturing high quality tiles at low ceramic wall tiles prices.
Ceramic Wall Tiles designs contain

12 colors

,

6 finishes

,

5 features

and

17 sizes

,

102 ceramic wall tiles

in total.
All the hot selling cheap ceramic wall tiles products are of strict quality and produced by standardization of the management.
Buy cheap Hanse ceramic wall tiles to add a touch of taste and personality to your house now!
In addition, gorgeous ceramic tiles and wall tiles are available at Hanseceramictile shop. If you are looking for wholesale ceramic tiles or wall tiles designs, you are at the right place!
Hot Products
Ceramic Wall Tiles - Ceramic Tiles for Wall
Ceramic tiles for wall and floors can be regarded as one of the most popular tiling options, introducing the raw material, ceramic is a hard wearing solid material, which can be glazed or polished for internal uses or unglazed for roofing. Due to its high durability, low maintenance, great environmental adaptability and performance, ceramic wall tiles are widely applied in construction industry and home decoration, to prevent abrasion and stains from the wall and protect the building. Wall ceramic tiles can also resistant to chemicals, scratch, and impact in long-term use, as the combination of technology, design, and quality, ceramic wall tile plays a significant role in residential, public, and commercial space.
See All ceramic wall tiles Products
Why Choose Ceramic Tiles for Wall
Repel water and oil, resist moisture
Can replace the wallpaper and paint
Hard to wear, easy to clean
Versatile and durable material
Numerous ceramic tile designs
Environmental friendly
Ceramic Wall Tiles Ideas
Mini mosaic: Simple ceramic mosaic tiles can create intricate patterns and unique design, make your room looks more beautiful and attractive. It's also easy to install as its small size.
Geometric patterns: Applying mixed color herringbone, striped hexagon, or other personalized geometries on your wall, adds variation and stylish sense on your wall.
Budget and practical: Install a small border of wall tiles along the top of your kitchen sink with wholesale ceramic tiles to save money on tiles and installation, as well as prevent the splash from the wall.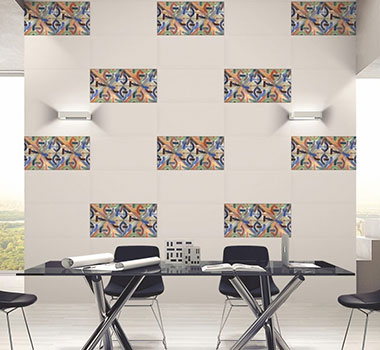 Ceramic Wall Tiles Installation Brief Steps & Tips
1. Make sure your wall is prepared.
Remove the paintings and other coverings from the wall, examine if the wall structure is stable and if the surface is fine.
Confirm the tile locations, measure for the middle lines (vertical and horizontal) in the area to be installed tiles with tape, level, and other needed tools and mark it with a chalk line.
Cut your ceramic wall tiles to the right size with a wet saw and dry fit them.
Install long straight lumber or other battens as a reference to help your first row of tiles keep straight.
2. Lay the ceramic tiles for wall
Mix the mortar powder with water as instructions.
Take the appropriate amount of mortar and spread it with a trowel on the required area.
Place the ceramic tiles on the wall in the right position and check the tiling for flatness.
3. Make sure your tiles are thoroughly grouted
Choose the grout according to the gaps between your tiles and mix it as an instruction manual. Sanded grout is ideal for gaps larger than 3mm and unsanded grout for less than 3mm gaps.
Spread the grout with a float into the gaps.
Remove the excess grout with the float and then use a clean damp sponge to wipe the tiles.
Wait for the grout to solidify for 3 hours or other times instruction suggested in a dry, well-ventilated environment.
Seal the grout with wax or other sealers.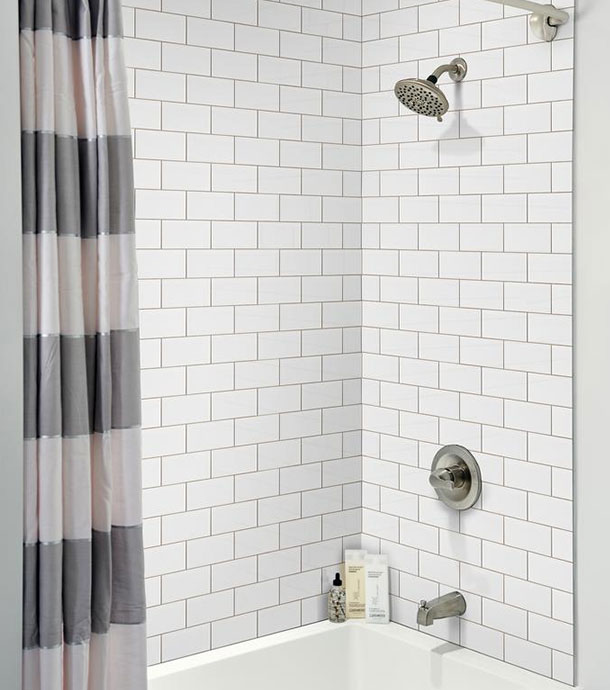 Cheap Ceramic Wall Tiles - Durable Ceramic Tiles for Wall, Wall Ceramic Tiles Manufacturer & Wholesaler
Do you want to express your individuality with ceramic wall tiles in varying patterns, shades and style? Hanseceramictile.com is focusing on manufacturing premium quality ceramic tiles to meet customer's demands for years, we have accumulated extensive experience on multiple ceramic wall tiles, from white polished ceramic wall tiles, red square ceramic wall tiles, to wood effect ceramic wall tiles, we are capable to provide suitable ceramic cladding for you. Inspired by nature, we provide rich wall tiles design for your bathrooms, living rooms, bedrooms, etc., for more fashion and beauty. Browse our wall ceramic tiles collection, pick the ideal type matching your building.
Our Range of Ceramic Wall Tiles - Sizes, Shapes, Colors, Finishes
Hanse wall ceramic tiles provide a large selection of different tiling colors, shapes, sizes and finishes.
Finishes: matte, polished, glazed, glossy, textured, honed, unglazed, etc.
Sizes: 300 x 450, 300 x 600, 300 x 300, 600 x 600, 600 x 1200, 750 x 1500, 900 x 1800, 800 x 1600, 1200 x 1200, 1200 x 2400, 1600 x 3200, etc.
Shapes: hexagon, mosaic, rectangle, triangle, square, etc.
Colors: grey, black, white, yellow, green, red, pink, brown, etc.
Advantages of Hanse Ceramic Wall Tiles

A wide array of sizes, colors, shapes, textures and finishes.
Design versatility and freedom to transform or update your wall
Fireproof, waterproof, stain-resistant, easy to clean and maintain
Environmental friendly, safe material and processing
Long-lasting, durable, do not fade or lose color
Quality assurance, step by step inspection and on-time delivery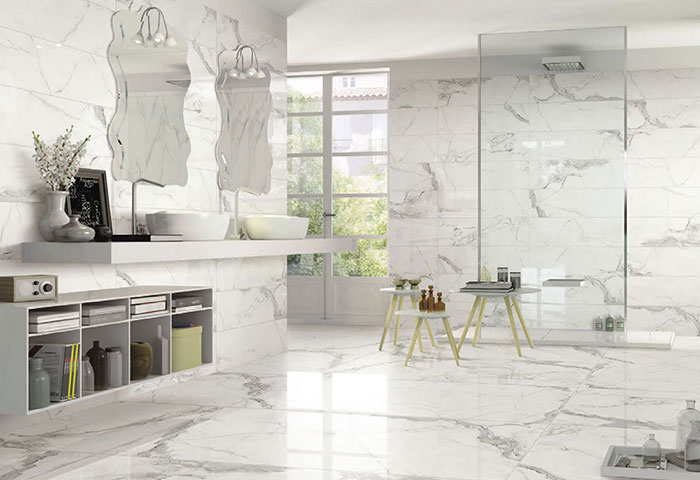 Other Ceramic Tiles
Other Wall Tiles