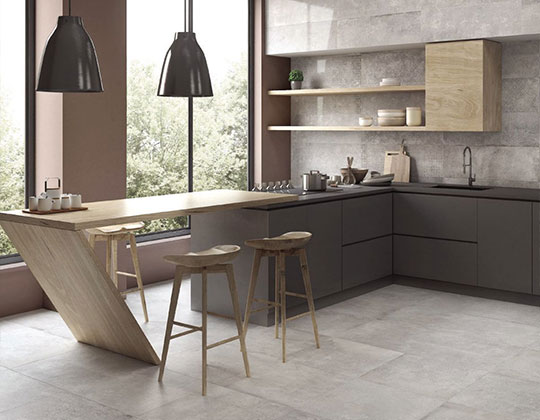 Hanseceramictile.com is one of the most reliable online wholesale grey tiles vendors in Foshan China, manufacturing high quality tiles at low grey tile prices.
Grey Tile designs contain

16 colors

,

8 finishes

,

9 features

and

20 sizes

,

127 grey tiles

in total.
All the hot selling cheap grey tile products online are of strict quality and produced by standardization of the management.
Buy cheap Hanse grey tiles for sale to add a touch of taste and personality to your house now!
In addition, gorgeous mosaic kitchen tiles online, mosaic wall tile, ceramic floor tile, ceramic wall tile, wood floor tile are available at Hanseceramictile shop. If you are looking for tiles designs, you are at the right place! Welcome to buy floor tiles online from China Hanse!
Hanse - the professional Foshan China tile manufacturer & supplier will continuously wok on improving the designs of our tiles to ensure that you get the best import tile products for your project!
Related Tiles
Related Search
In the choice of tile color, many people will choose black, white and grey, but most people choose grey color tiles for floor or wall as decorative materials in their home life. Which is a neutral color, it is between black and white, although it is somewhat dull, but it can show a sense of stability and implicit. If you're struggling to figure out how to decorate your house, try the Hanse wholesale grey tiles for floor/wall, which may give you a different visual experience.
Why Choose Grey Color Tiles?
This kind of color gives us a sense of moderation, commonness, gentleness, modesty, neutrality and elegance. Used either on its own or paired with other colours, grey tiles can create a dramatic and contemporary look or a warm and homely feel. This kind of color - grey tile is generous and durable. It also reflects taste and grade, and meets the decorative requirements of high-end quality life. The most attractive part of grey tile is its unique appearance. The low-key grey tile also gives people a feeling of fashionable. And there are many different varieties of grey, such as dark grey tiles, light grey tiles which are suitable for different decorative styles, whether classical or modern decoration can be used. Grey ceramic & porcelain tiles are also used in a wide range applications, such as bathrooms, kitchens, restaurants, hotels, or outdoor gardens, patios.
See All Grey Tiles Products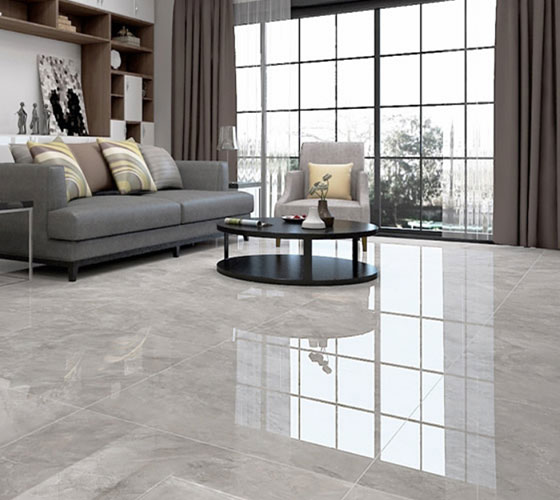 Grey Tiles Design Ideas
Modern style: A great choice of grey patterned wall tiles perfect as grey kitchen tiles or for stylish grey tiles bathrooms. Many of the grey wall tiles also come with matching or co-ordinating grey floor tiles - grey floor tiles living room or grey tiles garden. That's because grey tiles are very practical in the modern simple style. They can make the whole space feel comfortable and fashionable, and create a simple and lively modern life.
Fashionable and simple: The fashionable grey is the most elegant and fashionable feeling for home space. At the same time, it is also a more versatile color, which can be combined with any element to form a unique style. Use the simple grey floor tile as the floor paving material of the living room and dining room, and match it with the white wall to have a low-key and elegant effect. At the same time, decorate with grey fabric sofa to make the grey theme more distinct.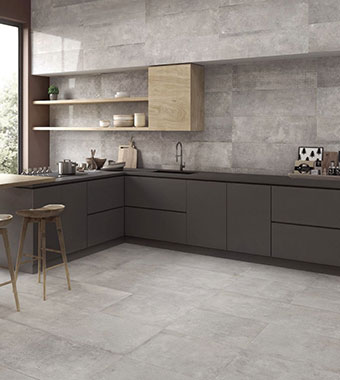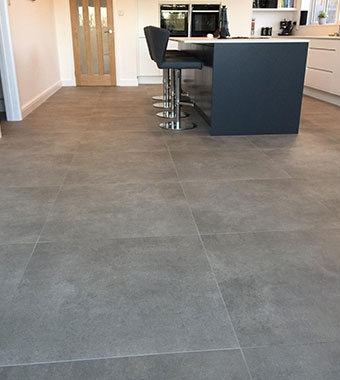 Fashionable and simple: If you have an ongoing love affair with bygone eras, you can easily channel this into your interior design - giving walls a charming retro look that beautifully combines fashion and function. Pair pretty vintage-style grey color floor tiles with distressed furniture for a truly authentic vintage feel. Alternatively, harness the beauty of the kitchen backsplash or bedroom wall with grey metro tiles.
Which Are Best Tiles For Grey Flooring & Wall - Grey Tiles In Your Choice Of Material
Polished marble tiles
In the past mainstream decoration,polished marble tiles are more common. When the glazed tiles are made into a grey tone, the effect is actually very high-end and generous, suitable for the more fashionable modern style decoration.
Matte tiles
For some relatively simple and exquisite small houses, grey matte tile is used to describe the simplicity of the house, and the visual effect is also very delicate and natural. It will not be crowded and stingy when matched with other light color elements of the space.
Rustic tile
Rustic grey tile is commonly used for European style or classical style living room, bedroom, bathroom wall decoration, because the rustic tile can be matched with different colors, it can get the paving effect full of natural flavor and fashionable personality.
Porcelain tiles grey
Strong and durable, porcelain is a popular material when it comes to tiles that are guaranteed to last - and investing in grey porcelain tiles bathroom or living room will give you peace of mind that your flooring will look great for years to come.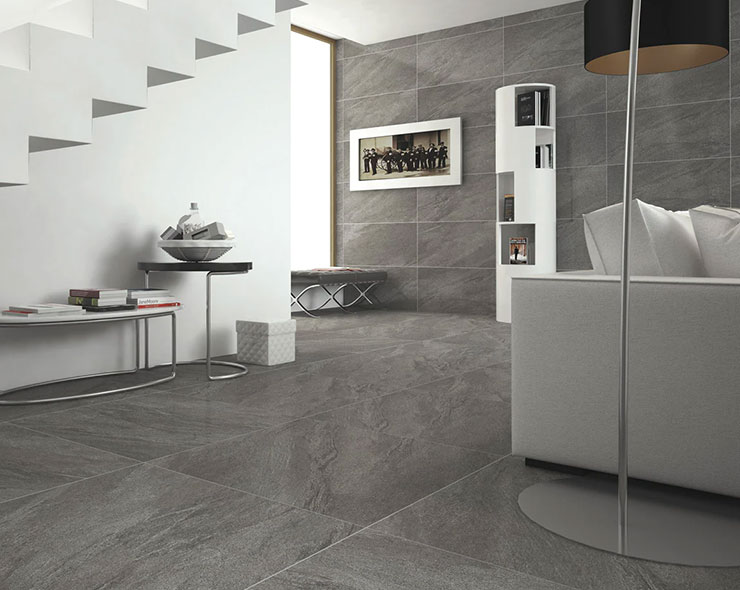 - Black

Black is a darker color, but it's good to match with grey tiles. We can choose black furniture to match, so as to highlight a mature and stable personality.

- White

Black, white and gray is the most classic color matching, so when decorating, people often mix gray and white. Because white is a pure color, it does not mix with any color, is a very versatile color, we use it to match grey can make the room a little more bright.

- Beige

Compared with white, it is more beautiful. We choose Beige bed or beige sofa with grey floor tiles, which can make us feel more comfortable.
- Red or other bright colors:

Add some red elements to the gray space, we can focus our eyes on the red, let people ignore the silence and cold brought by grey, so that the whole room becomes lively and warm, other such as yellow, orange and so on, you can also have a try.

- Dark & Light Grey:

Gray floor tile is clean and free of impurities. Light gray tile has a wide range of design effects. You can choose the same color carpet, looks lazy and accompanying. On the light grey sofa, match with some dark grey pillows.
In the past mainstream decoration, glazed tiles (marble tiles) are more common. When the glazed tiles are made into a gray tone, the effect is actually very high-end and generous, suitable for the more fashionable modern style decoration.
Get Our Grey Tiles Prices List - How Much Does Grey Tiles Cost
The cost of grey tile material for indoor & outdoor depends on a few factors. These include: grey tile, style, color, size, sales tax, shipping, delivery fees and where you buy it from. If you are looking to buy grey tiles, there are a couple of the most well-known manufacturers of grey tile products in the market.
And one of the largest independent online ceramic & porcelain grey tile distributors in China - Hanseceramictile offers the best quality wholesale grey tiles for bathroom, kitchen, living room, bedroom and outdoors. The price for grey tile on sale Hanse is the most affordable compared with other ceramic & porcelain grey tile manufacturers & suppliers in China, range from 0.30 USD to 70 USD. So, whether you want to give your home a fresh new look or you want a durable flooring option for your new home or office, Hanse's cheap price grey tiles for sale online will be your ideal choice. You can buy grey tile online here with best service, fast delivery and safety guarantee. Get our cheap grey tiles prices list and buy grey tiles China now!
Hot Products