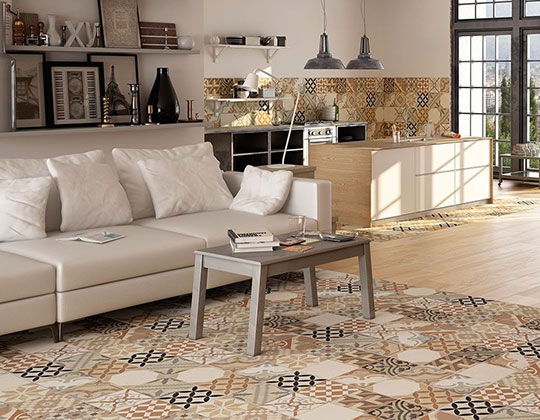 Hanseceramictile.com is one of the most reliable online wholesale brown tiles vendors in Foshan China, manufacturing high quality tiles at low brown tile prices.
Brown Tile designs contain

14 colors

,

7 finishes

,

8 features

and

21 sizes

,

107 brown tiles

in total.
All the hot selling cheap brown tile products online are of strict quality and produced by standardization of the management.
Buy cheap Hanse brown tiles for sale to add a touch of taste and personality to your house now!
In addition, gorgeous mosaic kitchen tiles online, mosaic wall tile, ceramic floor tile, ceramic wall tile, wood floor tile are available at Hanseceramictile shop. If you are looking for tiles designs, you are at the right place! Welcome to buy floor tiles online from China Hanse!
Hanse - the professional Foshan China tile manufacturer & supplier will continuously wok on improving the designs of our tiles to ensure that you get the best import tile products for your project!
Related Tiles
Related Search
Brown is actually a neutral color. Using brown as the basic color, many people seem to lack confidence, after all, brown more appear in furniture, and the use of ceramic & porcelain tiles brown color for floor or walls, often surprise people. Hanseceramictile shop has a stunning selection of waterproof brown ceramic & porcelain tiles for wall and floor in various finishes, textures, patterns, sizes and materials to suit your requirements. From realistic wood effect designs, through to warm faux stone effects, this selection of brown wall and floor tiles offers everything you need to create a stylish look in your home. Each Hanse wholesale brown tiles products comply with international quality standards to ensure that we only offer the very best. And Hanse brown tiles prices are the most competitive in the market.
See All Brown Tiles Products
Why Choose Brown Tiles For Floor & Wall?
Black is too dull, but brown is just right. Steady, yet elegant. With it's earthy tones, brown porcelain and ceramic tiles look classic and can bring a subtle amount of warmth to a room. Hanse brown series tile is a very comprehensive expression of a set of warm, delicate, comfortable, gorgeous in one of the modern sense. At the same time, due to the rich texture of this series of brown tiles products, they are gorgeous without losing the atmosphere. Whether they are used in large areas or decorated locally, they can intuitively bring people a sense of visual satisfaction, without fear of your fastidious space.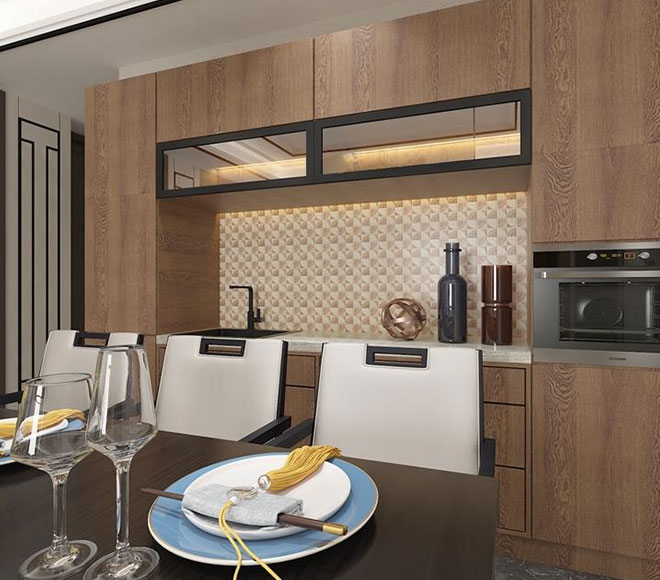 With a variety of looks from golden honey to sandy desert, choosing brown tile for floor or wall is far from a dull decision. Give your home a warm and inviting tone with wood-look porcelain or an earthy vibe with natural stone. From stately travertine flooring to mosaic designs for your bathroom backsplash, wall and floor brown tiles installation will be highlight in your home decoration.
Where To Use Brown Floor Tiles?
Everyone's psychological color is different, as long as they feel comfortable looking is the best. The brown tiles with retro atmosphere create a strong sense of retro. It's as tempting as a dark color like brown, but be sure to use it in the right place. We can install brown floor tiles for American country style living room, dining room, kitchen and other floors. They are also suitable for European style bathroom tiles or shower.
What Color Grout For Brown Tiles?
Brown tiles with grey grouting: For those who like the rural style, it's powerful to use brown with grey grout sealing. Combined with the splicing technology, the layers are clear and orderly, integrated with the furniture decoration, ancient color and charm.
Brown tiles with white grout: The brown tile generally chooses the white beautiful grouting as the decoration, the simple and bright color has the quite bright and the contrast big color impact feeling. Brown tiles with gold grout: With the gold series of grout, it has the effect of sequins, which is glittering under the reflection of light. The overall decoration is exquisite and luxurious, playing a very good decorative role.
Brown tiles with coffee grout: Match with similar colors, such as coffee color, can well cover the defects on the brown tile gap. This kind of grout has the characteristics of matte.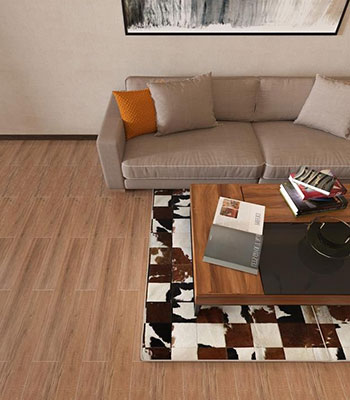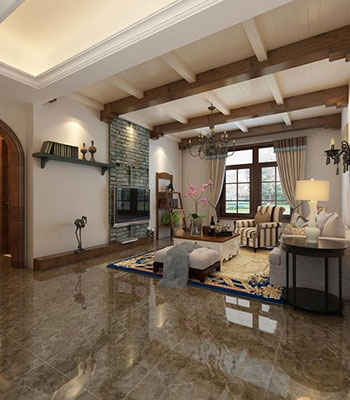 Brown Tiles Design Ideas
Retro kitchen floor in brown:
If your home is blessed with beautiful exposed brickwork, a retro brown tile floor kitchen could be just the thing your property needs to achieve perfection. Choosing brown color vintage wood-effect tiles can't be more perfect. Finish off the room with some distressed furniture, metallic accessories and old light bulbs.
Industrial chic brown bathroom tiles:
If your bath, shower and sink are decidedly retro, finishing off the room with some rugged, travertine floor tile installation is a sure-fire way to nail the industrial aesthetic. From natural, muted shades to rich, distressed browns.
Classic outdoor garden with brown tiles flooring:
For front steps and pathways, why not add an elegant finish with a timeless contemporary outdoor area in your garden, ideal for relaxation and socialising on those warm summer days. Whatever your tastes or needs, a classic brown tiled floor will always add to the overall aesthetic - as well as the value of your home.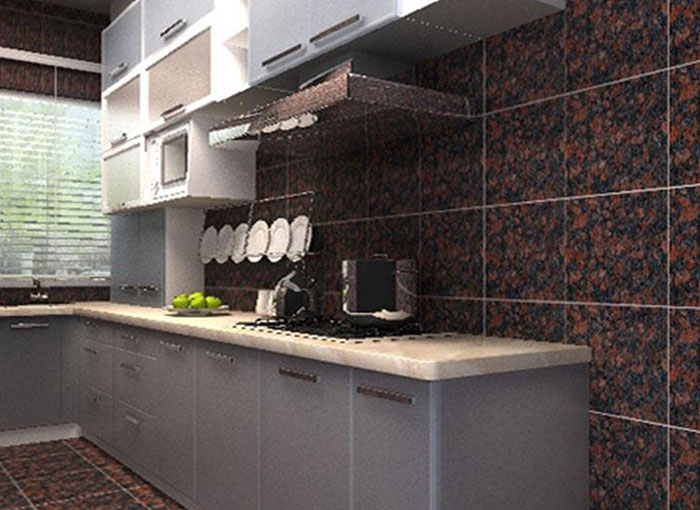 What Color Should Brown Tiles Match?
1

With brown floor tiles as home floor decoration, wall tones can be selected in beige, white, light yellow series tone matching. Brown and beige color can make the whole home more luxurious and noble. Especially when your home is European style, the effect is better. With some gold color furniture, you can make the whole home more attractive.

2

If you choose dark brown tiles to match with white wall, they can be decorated with golden lights, light yellow curtains and other cloth soft clothes, embellishing the noble atmosphere of warmth. Dark brown porcelain tiles are also ideal for high traffic areas such as exterior of homes and offices.

3

If your home decoration is modern simple style, the brown ceramic tiles can be matched with some black elements, so that can make the noble and elegant flavor of brown tiles more fashionable. For example, brown tiles with black leather sofa, the effect is not bad.

4

Choose light brown tiles for living room, matched with beige furniture, sofas, carpets, or dark brown chairs, which can create a warm and gentle family atmosphere.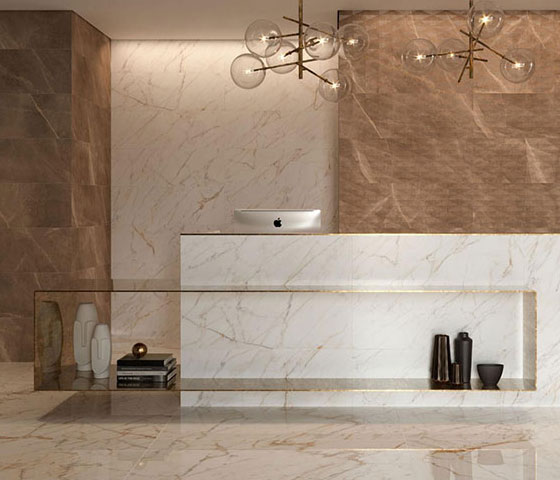 Get Our Brown Tiles Prices List - How Much Does Brown Tiles Cost
The cost of brown tile material for indoor & outdoor depends on a few factors. These include: brown tile, style, color, size, sales tax, shipping, delivery fees and where you buy it from. If you are looking to buy brown tiles, there are a couple of the most well-known manufacturers of brown tile products in the market.
And one of the largest independent online ceramic & porcelain brown tile distributors in China - Hanseceramictile offers the best quality wholesale brown tiles for bathroom, kitchen, living room, bedroom and outdoors. The price for brown tile on sale Hanse is the most affordable compared with other ceramic & porcelain brown tile manufacturers & suppliers in China, range from 0.19 USD to 49.00 USD. So, whether you want to give your home a fresh new look or you want a durable flooring option for your new home or office, Hanse's cheap price brown tiles for sale online will be your ideal choice. You can buy brown tile online here with best service, fast delivery and safety guarantee. Get our cheap brown tiles prices list and buy brown tiles China now!
Hot Products