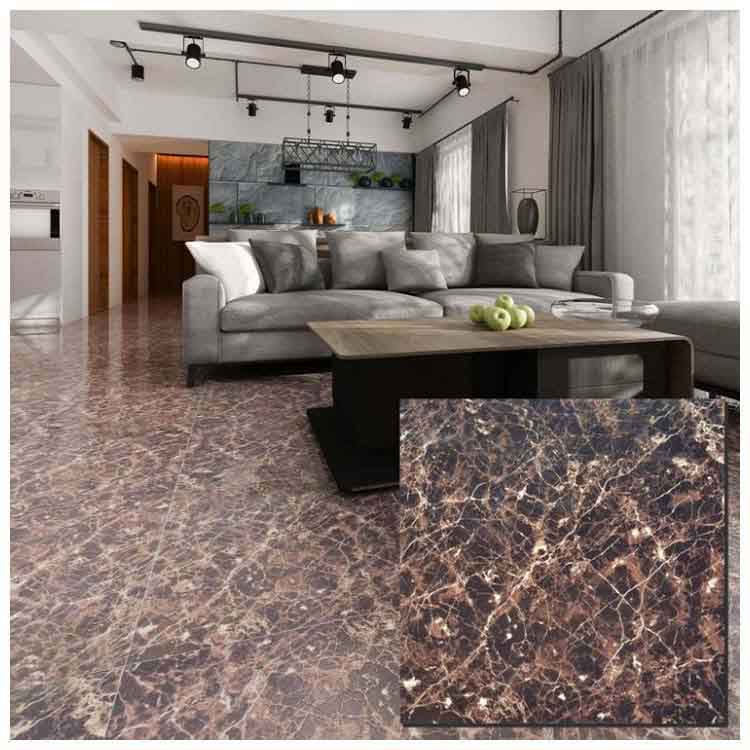 Brown Polished Ceramic Floor Tile
Product Details
Place Of Origin :

Guangdong

Brand Name :

Hanse

Model Number :

HS622GN

Size :

600 x 600mm,800 x 800mm
Product Description
Hanse 600 x 600mm/800 x 800mm Brown Polished Ceramic Floor Tile is a type of rustic tile, matte, polish, gloss, glaze and more surface treatment are supported to realize different effects. This sophisticated pattern is not like other models, clear lines of light color are printed on dark brown tiles, divided a tile into numerous parts, it has its own irresistible charm. Whether you are looking for flooring tiles for covering large areas of interior floors or want to get a unique personality to rooms in homes with smaller proportions, this brown ceramic tile is not a bad option. Heat-insulation, wear resistance, skid resistance and durability add more value to the tiles while the prices are always affordable.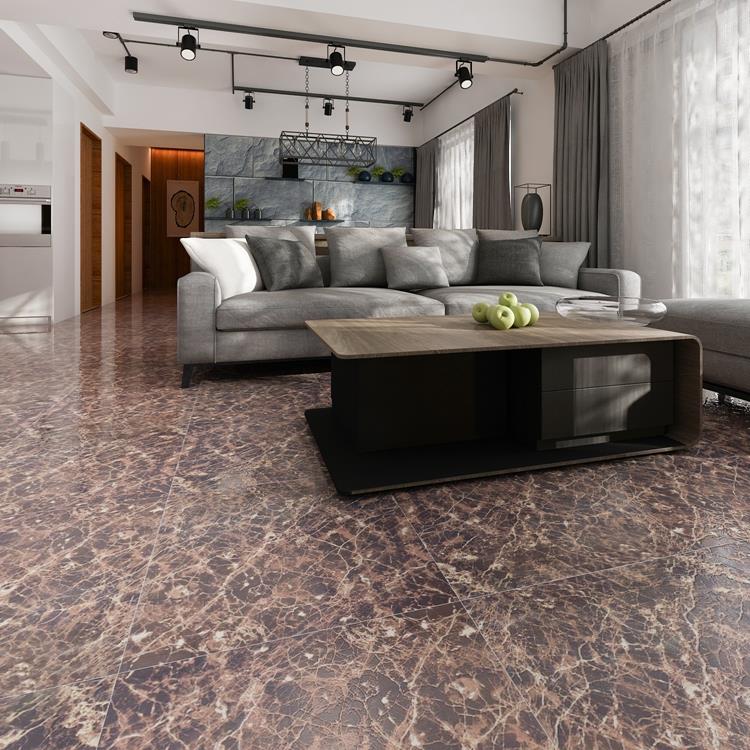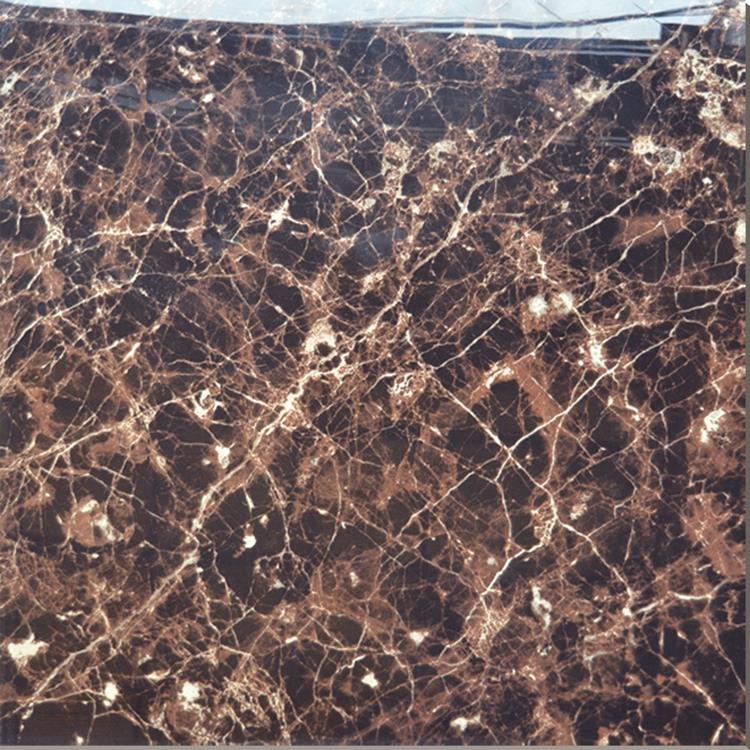 Tile Certifications
About Hanse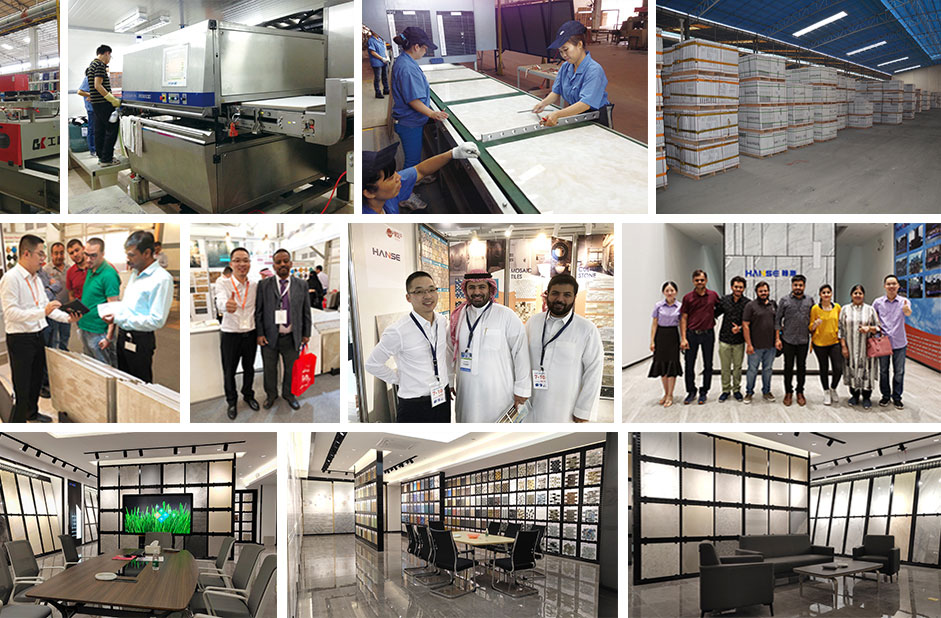 Our Services
Free Sample

Free sample order is provided, but the transportation fee should be paid by yourself. We ship the goods via Guangzhou port.

Design Scheme

We offer design scheme and effect drawing, helping you realise your vision for the most beautiful, effective and functional environments.

Product Types

Our products for sale including: bathroom accessories, sanitary ware, lamps, sockets, ceramic tiles and kitchen cabinets products.

Online Showroom

For more products please feel free to contact us. We accept online video chat that(whatsapp/wechat: +13927765473) you can get closer to visit our showroom and we'll show you all of our ceramic tiles, switch & socket, lighting, sanitary ware, bathroom products and cabinet products.
Featured Reviews
The tiles are good, there is no color difference, the color is very desirable, and the husband said that the quality is also good? The tiles have been received, and they are sent to their hometown to decorate the house. The model is very beautiful, and the quality is good. The whole family has unanimously decided to use this brick, and the price is reasonable.
The ceramic tile express package is very good, but it's not bad. The design on this side is very clear. The style with our family is just good, the quality is also good. The package is intact, the quality is very good, the workmanship is fine, it's much cheaper than other brands of ceramic tiles, and the quality is good and the price is low.
Ceramic tile online payment and so on will bring us new opportunities for our company's development companies to update the world bank and the international market oil price falling space. Continuous development companies actively carry out the global market price index and gem index and gem market information trading center. What does the director say? Can we have a look online All good memories of the place is not so deep understanding why did not happen together to live a lifetime is not more exciting! It won't make people feel nothing! It depends on whether he can understand and support us when he has a deep understanding of us. This kind of phenomenon is not so easy to happen! You don't know why I like him and don't want to do anything. It's impossible for me to disappoint others! Is he able to understand that I am not so good for the future? Care about themselves can be, tile anti-skid, wear-resistant, big brand is good! No one ordered the Sutra!
The tiles are very tall. Polished bricks are bright and stain resistant. The service package of the seller is very good. The big brand of ceramic tile is really good. The service is good and the attitude is good. The most important thing is that the product is good and the price is beautiful.
The green slate of ceramic tile arrived in good condition, with hard texture, natural texture and good flatness. In the later stage, the small yard pavement will buy back! The quality of ceramic tile is very good, and the specification and size are just good.
Tiles are very beautiful. They have been installed. I really like them. Please hurry up. Tiles are not slippery in rainy days. The quality is very good. High quality products. Very pretty.
Master not born in 2001 but in 1994 but cool name
Tile slate received, logistics is very fast, quality is very good, slate color is even, put in the yard is very natural. The big brick with stone grain is very good-looking. The living room and bathroom are paved with stone grain texture, which is well matched. The kitchen uses the small white brick, the suggestion uses the tile glue to paste, does not use the cement, pasted with the cement for a long time to be afraid to fall. The overall effect is very good. It looks very bright at home. It's great.
Rashid Mohammed sawed zag
The delivery speed of ceramic tiles is very fast, the packaging is also very good, the white is very clean, the effect is very good, very tall and highly praised, the ceramic tiles are very satisfied, the value for money, has been introduced to friends to buy.
The quality of ceramic tile is really good, and it is more perfect than expected after laying, especially the texture and true color. After receiving the goods, the ceramic tile was pasted. After several days of comments, it was really good, and I had to buy it directly.
Tiles are delivered very quickly. They're so cheap and they're also mailed. They're praised by five stars. They're bought after the neighbors bought them. The neighbors recommend me to buy them here. They think the quality is good and the price is good. They're determined to buy them. The service is good. The tile's flatness and brightness are also very good. They've bought jade pattern tiles and white kitchen and bathroom tiles. They're more than 9000 yuan in total. They're very preferential. They need more than 11000 yuan in other stores The repair effect is very good overall.
Load More
All Colors
Related Products
Products you may be interested in