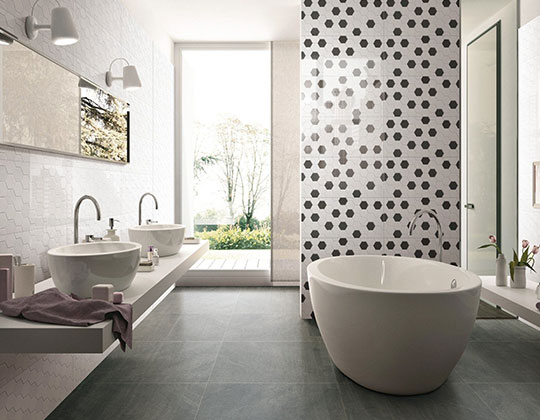 Hanseceramictile.com is one of the most reliable online wholesale bathroom tiles vendors in Foshan China, manufacturing high quality tiles at low bathroom tile prices.
Bathroom Tile designs contain

17 colors

,

8 finishes

,

9 features

and

19 sizes

,

709 bathroom tiles

in total.
All the hot selling cheap bathroom tile products online are of strict quality and produced by standardization of the management.
Buy cheap Hanse bathroom tiles for sale to add a touch of taste and personality to your house now!
In addition, gorgeous bathroom floor tiles online, bathroom wall tile, wood look bathroom tile are available at Hanseceramictile shop. If you are looking for wholesale bathroom tiles designs, you are at the right place! Welcome to buy floor tiles online from China Hanse!
Hanse - the professional Foshan China bathroom tile manufacturer & supplier will continuously wok on improving the designs of our bathroom tiles to ensure that you get the best import bathroom tile products for your project!
Related Tiles
Related Search

Bathroom Tile, Shower Tile, Washroom Tile - Why Choose Tiles For Bathroom
Bathroom tiles also referred to as shower tiles, including bathroom floor tiles, bathroom wall tiles, bathroom ceiling tiles, and interior tiles for seats and other special features. The bathroom can be large or small but it is a place where you can get rid of tiredness and relax, so create a completely unique bathroom tile design is necessary. As an important part of bathroom decoration, the right bathroom tile selection not only enhances your bathroom decoration but also makes your bathroom comfortable. Using bathroom tiles (washroom tiles) to create unique designs and arrangements, personalize a space, in addition, slip resistance, water resistance, and abrasion resistance are also important performance factors to consider when buying Ceramic Tiles for Bathroom, Washroom.
See All Bathroom Tile Products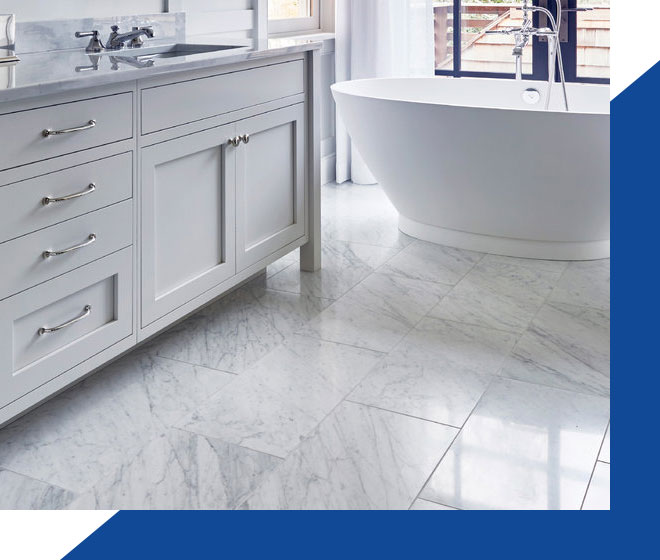 Bathroom Tiles In Your Choice Of Material
Glazed Tile:
Glazed tile is the most common type of ceramic tile. Its main features are rich colors and various patterns. It is precise because of this feature that glazed tiles are frequently used in bathrooms. Glazed tiles can be selected for walls and floors. Compared with ordinary ceramic tiles, glazed tiles are more waterproof, antiskid, and antifouling. And easy to clean.
Rustic Tile:
The main characteristics of rustic tiles are water-proof and low water absorption. When a rustic tile is used, it is not necessary to worry about water seepage. It is recommended to use this kind of tile on the floor of the toilet. Because the surface of the rustic tile is not smooth and if there are old people in the house, there is no need to worry about skid resistance ability.
Low Water Absorption:
For the bathroom, which is in a humid environment for a long time, try to choose the tiles with low water absorption. So water absorption is the first consideration.
Travertine:
Bathrooms and travertine tiles are a match made in heaven. This stunning sedimentary rock is used to create a uniquely textured tile that adds warmth and character to any wall or floor.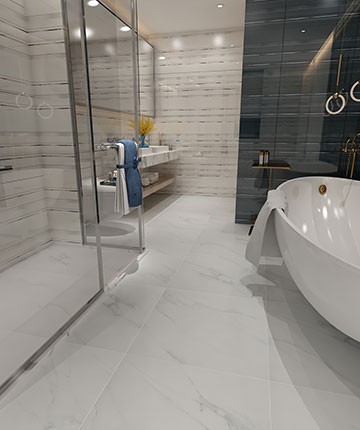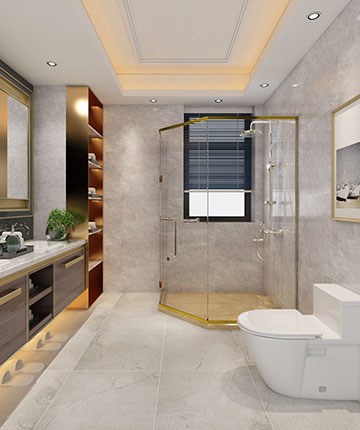 Non-slip:
The bathroom is always in a wet state, so we should give priority to its skid resistance when choosing bathroom tiles. From matte porcelain tiles to anti-slip ceramics, you can find a safe and stylish tiling solution to suit any bathroom design theme.
Bathroom Tile Style Ideas
If you need a bathroom that combines fashion with function, the design options are virtually endless. From practical, R10 anti-skid floors to beautiful, ultra-minimalist walls, you can get the inspiration for your ideal bathroom right here. If you are looking for bathroom tile designs that are both sensible and stylish, we have a few bathroom tile style ideas to help you on your way.
Modern:
Modern style decoration, the most common color is gray, white, and black, its mix and match effect is full of design. Through the difference of color and size to highlight the light brightness of the bathroom. Generally, the color of the wall tiles will be lighter and smaller, while the color of the floor tiles will be darker and larger.
Romantic and retro:
Most nostalgic people will love experimenting with the shabby chic aesthetic. If your bath, shower, and sink, or even bath shower sauna room are decidedly retro, finishing off the room with some rugged, wood effect tiles will help you to create a bathroom that's packed with character. From natural, muted shades to rich, distressed browns, there are tons of stunning options available if you're looking for something industrial.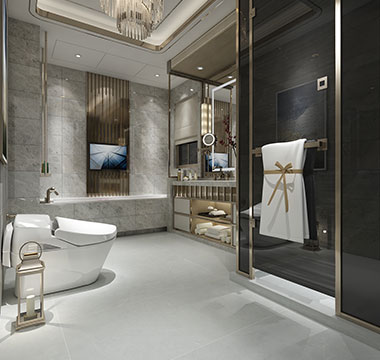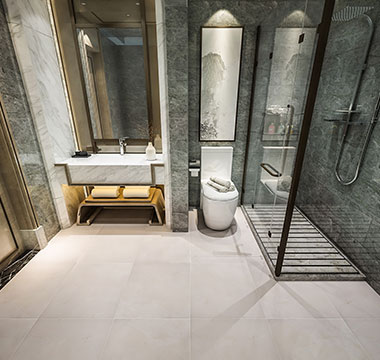 Free Mediterranean life:
People who are familiar with the Mediterranean architectural style always choose the soft color which is direct to nature, make full use of every inch of space, and also have originality in the collocation of home decoration. Iron mirror headlights, brown tiles, sea blue bathroom cabinets, and steam shower rooms, this atmospheric and pleasant color combination, exudes the ancient and noble rural flavor and cultural taste.
Bathroom Tile Maintenance & Cleaning - How To Take Care Of Bathroom Floor & Wall Tile
In order to better protect the tiles, we can clean them with decontamination paste. For the ceramic tile grout, we can use a toothbrush with a little decontamination paste to remove, which can effectively remove the stains in the bathroom tile grout
The stains in the bathroom tiles can be cleaned with a brush. If the greasy dirt on the tile is thick, you can shovel it with a shovel first, and then clean it with an acid detergent.
For a small range of stains, use a toothbrush for cleaning, which is not only convenient but also labor-saving. In addition, the grout of the tile can also be cleaned by the toothbrush, because the teeth of the toothbrush are relatively small, which can go deep into the grout for deep cleaning.
Buy Cheap Bathroom Tiles Online - Wholesale Bathroom Tiles For Wall & Floor At Hanseceramictile Shop
Where to buy durability, versatility, low maintenance, easy installation, low cost, and stylish Bathroom Tiles and Shower Tiles? Hanse Washroom Tile is an aesthetically stunning choice for floor, wall, and décor. Although there are thousands of choices in the market, at Hanseceramictile shop - best wholesale bathroom tiles distributor, we are sure that you can buy bathroom floor/wall tiles that best suits your needs, the wide variety of shapes, colors, sizes, and designs available here. From classic white bathroom wall tiles to intricate and colorful mosaic bathroom floor tiles, you'll find it all right here. Choose Hanse bathroom tiles for wall/floor and you will get the following benefits:
Application:

- Bathroom Wall Tiles
- Bathroom Floor Tiles
- Bathroom Decor Tiles
- Wet Room Tiles
- Washroom Floor and Wall Tile, Shower Tiles
- Slip Resistant Tiles
- Tiles for proof & other special areas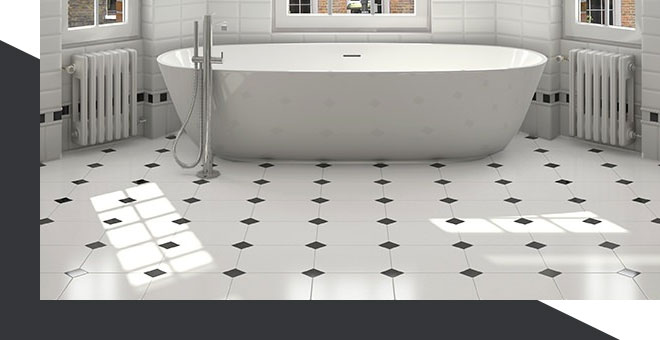 Benefits of Buying Bathroom Tiles Hanse
We offer a wide selection of Washroom Wall and Floor Tiles for customers around the world, including a variety of materials, colors, styles, patterns, shapes, sizes, etc. Classic square and rectangular tiles are a staple of our online range - including the subway & metro brick tile - but we also have some more unusual shapes on offer, such as hexagonal tiles for bathroom and herringbone tile.
Buy high-quality bathroom tiles at a cost-effective price on the market, and guarantee the profit at the most competitive factory price.
High-quality materials, advanced production technology, experienced workers, and a strict quality control team ensure that every bathroom tile for floor/wall is flawless.
It can be produced according to customer design and requirements, providing free sample testing, professional OEM production.
Our bathroom floor products passed ISO9001:2000, CE, CCC, ISO14001 certifications, we also can produce according to industry standards and apply the corresponding certifications in the exporting area.
Provide one-stop service for Washroom Tiles & Bathroom from pre-sales consulting, design, production, packaging, transportation, to after-sales.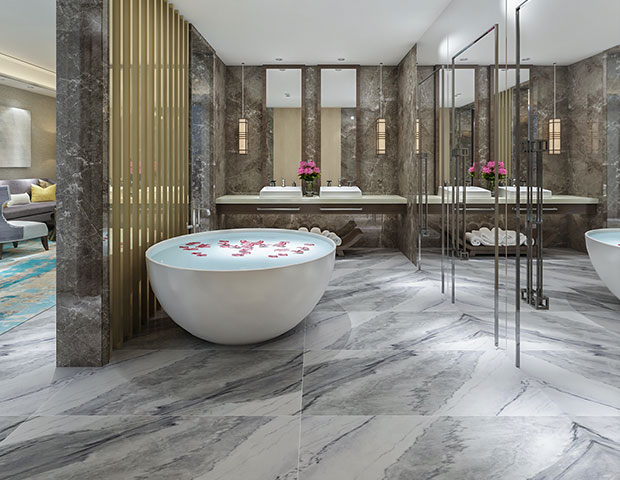 Get Our Bathroom Tiles Prices List - How Much Does Bathroom Tiles Cost
The cost of bathroom tile material for indoor & outdoor depends on a few factors. These include: bathroom tile, style, color, size, sales tax, shipping, delivery fees and where you buy it from. If you are looking to buy bathroom tiles, there are a couple of the most well-known manufacturers of bathroom tile products in the market.
And one of the largest independent online ceramic & porcelain bathroom tile distributors in China - Hanseceramictile offers the best quality wholesale bathroom tiles for bathroom, kitchen, living room, bedroom and outdoors. The price for bathroom tile on sale Hanse is the most affordable compared with other ceramic & porcelain bathroom tile manufacturers & suppliers in China, range from 1.70 USD to 300 USD. So, whether you want to give your home a fresh new look or you want a durable flooring option for your new home or office, Hanse's cheap price bathroom tiles for sale online will be your ideal choice. You can buy bathroom tile online here with best service, fast delivery and safety guarantee. Get our cheap bathroom tiles prices list and buy bathroom tiles China now!
Hot Products