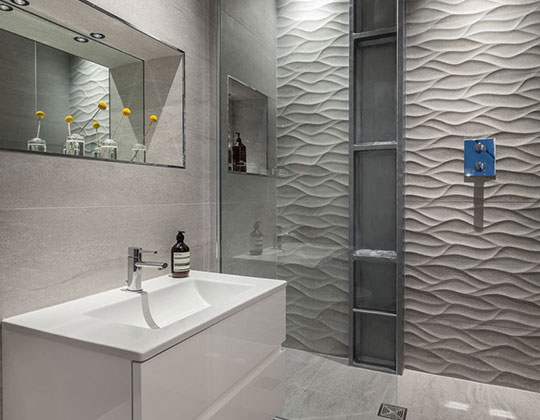 Hanseceramictile.com is one of the most reliable wholesale textured tiles vendors in China, manufacturing high quality tiles at low textured tiles prices.
Textured Tiles designs contain

7 colors

,

5 finishes

,

2 features

and

4 sizes

,

11 textured tiles

in total.
All the hot selling cheap textured tiles products are of strict quality and produced by standardization of the management.
Buy cheap Hanse textured tiles to add a touch of taste and personality to your house now!
In addition, gorgeous textured tiles are available at Hanseceramictile shop. If you are looking for wholesale textured tiles designs, you are at the right place!
Hot Products
Textured Tiles & What Is Textured Tile
The standard requirement of paving ceramic tile is uniformity, but now the individualized design makes ceramic tile design show more changes. The textured tiles cannot only show individuality, but also maintain the uniform style of your bathroom, kitchen, living room's decoration.
Textured finish tiles are glazed on the surface and produced by high temperature and high-pressure technology. The glaze color can prevent dirty things. It has the characteristics of anti-skid and high hardness, suitable for any space in the home. The textured ceramic tile pattern is more elegant, more durable, and more easily matched with other sanitary ware in your house.
See All Textured Tiles Products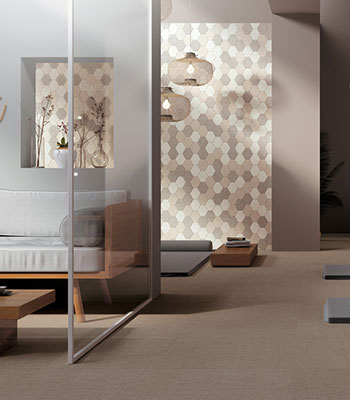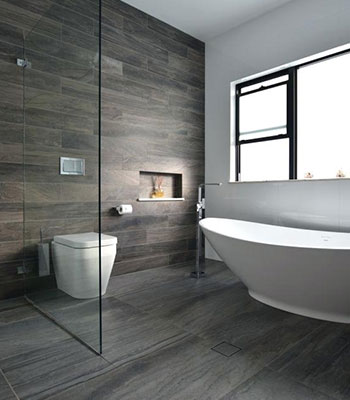 Textured Tiles Design Ideas – How To Decorate Your House With Textured Finish Tile?
Textured wall tiles bathroom:
Choose Hanse wood look mosaic tiles with textured finish to add an elegant flair to your décor. It's both rustic and refined, subtle and sensational. Crafted from natural looking marble, it's suited for backsplashes and accent walls in any room. This would be in the bathroom as a shower surround.
Kitchen tiles textured:
Your backsplash isn't the only area in the kitchen deserving of dramatic tile. Outfit your space with an intriguing tile with textured surface to capture your guests' attention.
Textured tile fireplace:
Wood fireplaces are classic, and marble is insanely chic, but it's time to consider tile. The tile you choose for your fireplace surround can make or break its intended look. Just like you would backsplash your kitchen, you can choose textured finish tile to create a "backsplash" on your fireplace panels, or go all out and tile the whole thing.
Deck out your laundry room:
Think outside the kitchen and bathroom: Textured tile belongs in every room of the house. Take your laundry room up a notch with a pale, sea foam-green textured mosaic tile backsplash.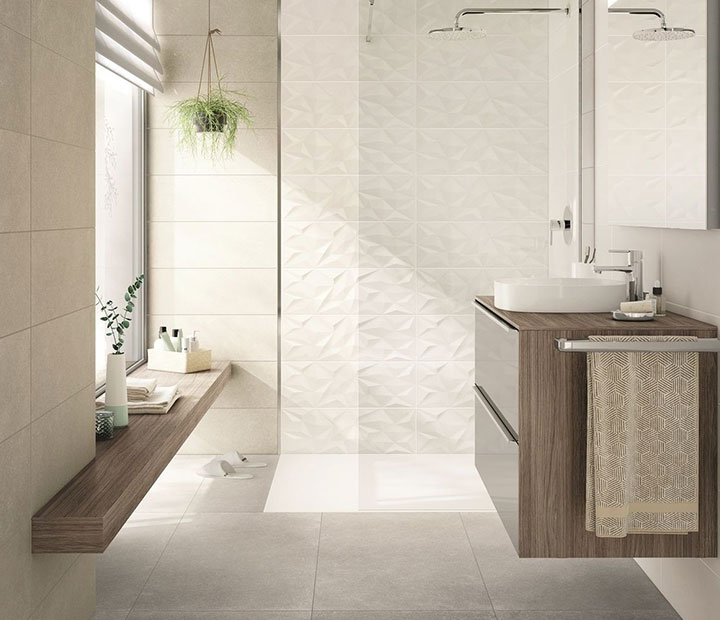 How To Clean & Maintain Textured Tiles Flooring?
If the textured floor tiles are dirty, you can use detergent, disinfectant or special electric cleaner to clean the tiles properly.
In life, if there are stains on the tiles, they need to be cleaned in time. Otherwise, tea dirt and other things are easy to penetrate into the tiles. For removing stains from textured floors, you can use the detergent or special Tile Cleaner.
If you find that the floor tiles textured in your home can be scratched. Then you can use toothpaste to smear the scratches.
If there are a lot of dirt in your tile gap, in that early days, you can use decontamination cream, and then dry cloth to clean.
It is necessary to clean the foundation regularly. You can use a wet towel or rag for daily cleaning.
Made In China Textured Tiles Wholesale – Buy Best Tiles Textured Finish Online
Hanseceramictile company has specialized in producing all types of textured ceramic/porcelain floor tiles for years, have received great reputation, all of our ceramic tiles manufacturing processes comply with international quality standards. We offer a vast variety of textured tiles for walls/floors from the soft and subtle to the brilliantly bold, which can be applied to any area of the home from the kitchen and bathroom through to the bedroom, living room and bedroom. Our textured features of ceramic & porcelain tiles are unique both in look and feel, subtly adding interest and an extra dimension to every room of your house. Whether you're aiming for hyper-modern decor or recreating a classic effect, these textured wall/floor tile products play with light, color, and design in new and exciting ways.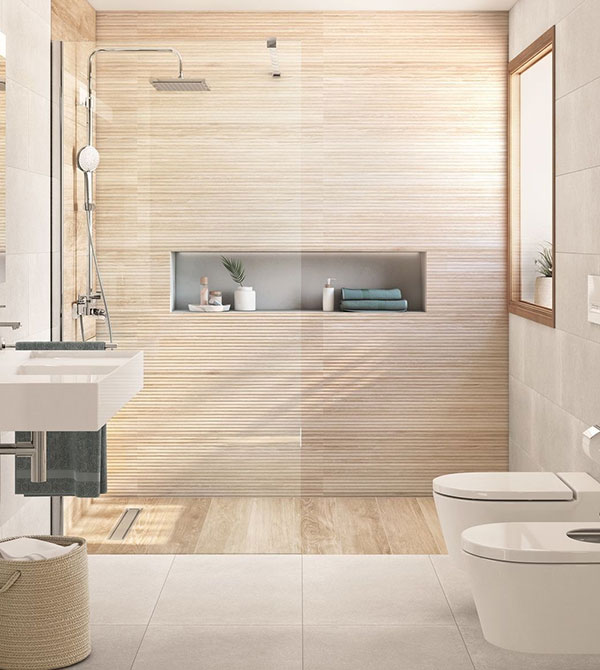 What Are The Advantages Of Hanse Textured Tiles Flooring/Wall
Hanse Textured Tiles Design

Give your home rustic appeal
Add dimension to your kitchen island
Contrast with natural materials

Hanse Textured Tiles Manufacture

Fast production
Strict quality inspection before packaging
Experienced team of ceramic tiles designers

Hanse Textured Tiles Service

On-time delivery OEM service
Competitive price
Instant response
Why Buying Hanse Textured Tiles?
Whether you're looking for textured floor tiles ceramic or textured wall tiles porcelain, our range comes complete with the Hanse pricing promise. We work had to ensure you get the best product at the best price. We have a wide range of best tiles textured finish in different sizes, shapes, colors and patterns for you to select. With so many variations, you're guaranteed to find the perfect product for your tile project. All of our tiles are manufactured by our own factory with strict quality controls to ensure we only offer the best.