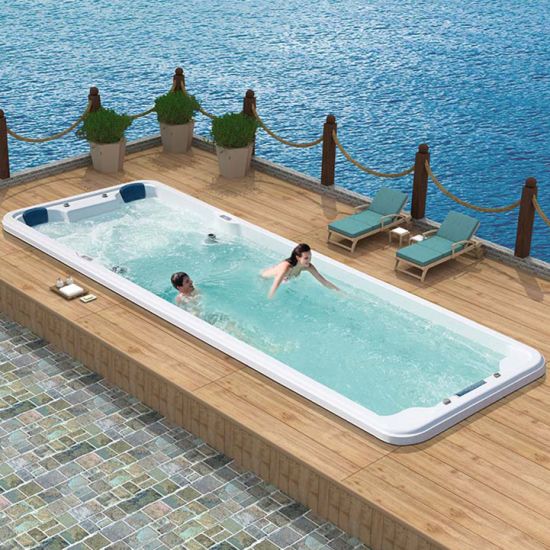 Endless Swimming Pool
Hanseceramictile.com is one of the China's top online wholesale endless swimming pool vendors, suppliers and exporters, manufacturing high quality pools at affordable endless swimming pool prices.
There are 228 pools designs in total. The cost of endless swimming pool is between 4584usd to 22000usd.
Each Hanse best price hot sale endless swimming pool online is of high quality and complies with international quality standards to ensure that we only offer the very best.
In addition, gorgeous are available at Hanseceramictile shop. If you are finding wholesale pools for home indoor & outdoors, you are at the right place! Welcome to buy pools online China from Hanse!
Hanse - the professional Foshan China endless swimming pool manufacturer & supplier will continuously work on improving the designs of saunas to ensure that you get the best import home pools products for your project!
Buy cheap endless swimming pool for sale at Hanse to make your body in a relaxed state, relieve tension and reduce stress!
Hot Products
Are you concerned about the cleanliness and hygiene of public swimming pools? Would you like to have a private family swimming pool? However, building your pool is expensive, time-consuming, and costly. Today the Hanse brand Endless Swimming Pool is the answer to this problem.
What Is Endless Pools Fitness System?
The Endless pool fitness system is the creator of the in-situ swimming technology that has been developed and commercialized, enabling tens of thousands of families worldwide to have the freedom of their private home pool.
What Is Endless Swimming Pool Endless Swimming Pool?
The Endless Swimming Pool is a compact, precision-engineered pool that allows you to swim against the current, which can be adjusted to any swimming speed or ability. This means you can swim on your schedule and at the perfect speed. The feature of this machine is that there is no need to think about the distance you swim, so you can focus entirely on improving your stroke and swimming technique
See All Swimming Pool Products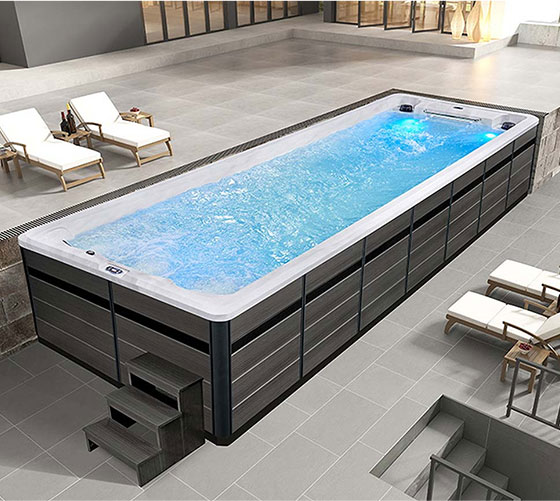 What Is The Benefits Of An Endless Swimming Pool?
Exercise versatility: the Endless Pools Swim does not only allow you to enjoy swimming, but if you want to better train your whole body, the Endless Swimming Pool allows you to perform underwater activities such as running in water, hydrotherapy, etc. in a low stress, high resistance environment. Pain relief therapy: hydrotherapy, low impact water activities help to relieve muscle and joint pain. By performing a complete physical workout in an aquatic environment, you can focus on toning and strengthening your workout, while the buoyancy of the water provides support for muscles and joints from the impact common to land-based workouts. The natural resistance and buoyancy of the water also help to provide excellent results!
Why Choose Hanse Endless Swimming Pool?
The choice of Endless Swimming Pools: For a superior in-situ swimming experience, choose the Hanse Endless Pools. It's custom-built, hydraulically powered propulsion system produces a laminar flow of up to 5,000 gallons per minute, wider than your body and deeper than your stroke. Multiple adjustment compartments smooth and redirect the water flow to create a turbulence-free swim current. Even at full power, it feels like you're swimming in open water, and you can increase or decrease the speed with the waterproof remote control. Hanse has 20 years of experience making Endless Swimming Pools, 18 years of swimming pool export experience, sold in 53 countries around the world, with a high-quality guarantee you can trust!