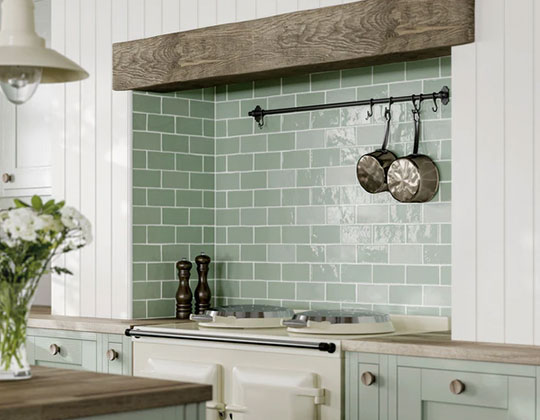 Hanseceramictile.com is one of the most reliable wholesale kitchen wall tiles vendors in Foshan China, manufacturing high quality tiles at low kitchen wall tiles prices.
Kitchen Wall Tiles designs contain

16 colors

,

7 finishes

,

8 features

and

17 sizes

,

153 kitchen wall tiles

in total.
All the hot selling cheap kitchen wall tiles products are of strict quality and produced by standardization of the management.
Buy cheap Hanse kitchen wall tiles for sale to add a touch of taste and personality to your house now!
In addition, gorgeous kitchen tiles and wall tiles are available at Hanseceramictile shop. If you are looking for wholesale kitchen tiles or wholesale wall tiles designs, you are at the right place!
Hanse - the professional Foshan China kitchen tile manufacturer & supplier will continuously wok on improving the designs of our kitchen tiles to ensure that you get the best import kitchen tile products for your project!
Hot Products
Related Search
Why Choose Backsplash & Wall Tiles For Kitchen?
The wall tile is often one of the most important parts in the design of kitchen. As the kitchen is full of lampblack every day, the wall tile can effectively protect the wall and prevent the wall from turning yellow and black. Moreover, the wall tiles are smooth and easy to clean, and the kitchen can be kept clean and tidy with a light wipe. Hanse kitchen tile backspash is basically used by ceramic/porcelain tile. Choose the suitable wall tile to make the kitchen better. Which is practical and inexpensive.
Buy Kitchen Ceramic Wall Tiles Online - Sizes, Shapes And Color Galore
Hanseceramictile shop offers a wide selection of cheap decorative wall tiles for kitchen backspash. They come in different colors, shapes, and sizes, as well as textures and designs to fit your space. They are usually made of vinyl, you can also find peel and stick wall tiles for kitchen such as stone tiles, subway tiles, and glass tiles. We are confident of having the ideal ceramic wall tile to complement any kitchen. Renovate your kitchen with Hanse patterned wall tiles, create a modern, gloss finish with our brick shaped tiles or keep it classic with our subway or marble effect wall tiles. Build a fantastic feature wall with simple style pattern kitchen tiles wall or explore our cream, grey or white kitchen wall tiles & patterned kitchen wall tiles.
See All Kitchen Wall Tiles Products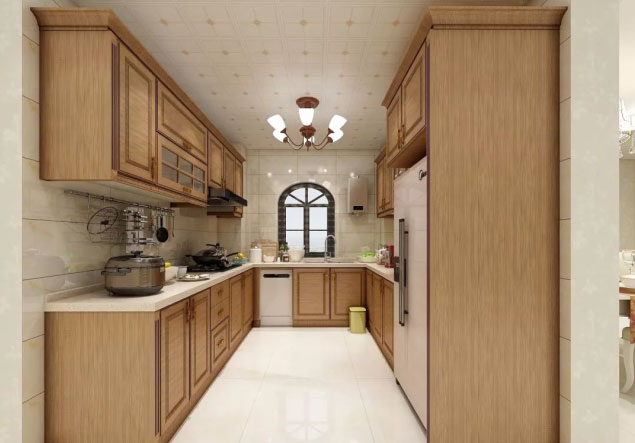 Kitchen Wall & Backsplash Tiles Ideas - The Most Popular Kitchen Style Trend
1. Modern Simple Style Kitchen
The modern simple style of home decoration is one of people's most favorite styles. The modern simple style kitchen generally adopts the white cabinet or wood color cabinet. The selection of wall tiles and floor tiles texture is mostly light color, even the kitchen tiles with patterns are not dark.
Recommended people: White-collar workers, office workers, or art lovers.
2. Chinese Style Kitchen
Chinese style kitchen design similar to the classical style of home decoration. The color of the cabinet is generally brown or mahogany, the wood selection is relatively high-grade, and the details of the paint surface are well handled. Choose ceramic tile which has good wear-resistant, match with light and dark tone. Hanse kitchen wall tile can be your best choice.
Recommended people: Steady personality, like traditional Chinese culture.
3. American Style Kitchen
American style kitchen design is generally an open kitchen, which pays most attention to the visual effect. Therefore, American style kitchen can be composed or mixed. Most people mix and match according to their needs and favorite effects. The matching kitchen is also personalized.
Recommended people: Literary youth who want to be comfortable, like the peaceful atmosphere and simple life.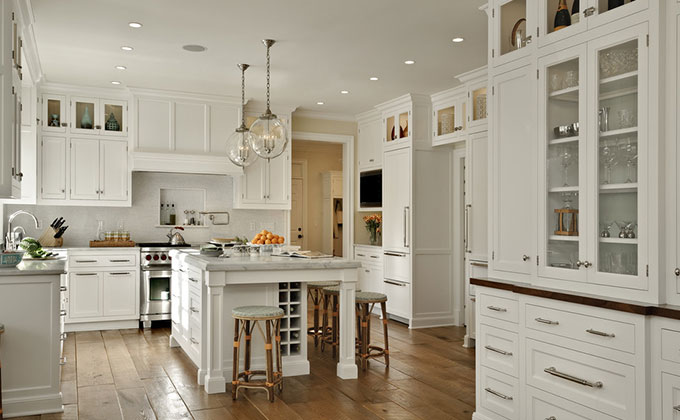 4. Northern European Style Kitchen
Simple kitchen design can experience different styles, which is also the soul of northern Europe style. Simple white kitchen wall tile with white cabinet design and wood floor tile are all standard accessories of northern Europe kitchen.
Recommended people: Those who pay attention to quality life and pursue fashion.
5. Industrial Style Kitchen
If your home is blessed with beautiful exposed brickwork, an industrial-style kitchen could be just the thing your property needs to achieve perfection. Choosing glazed porcelain or grey subway wall tiles is a sure-fire way to nail the industrial aesthetic. Finish off the room with some distressed furniture, metallic accessories and exposed light bulbs and you're done.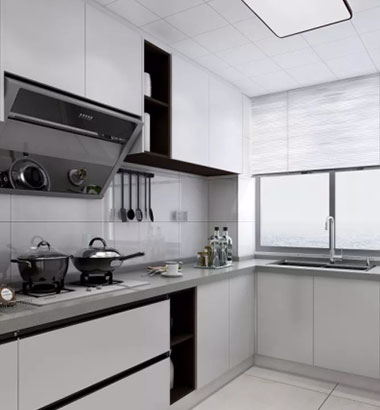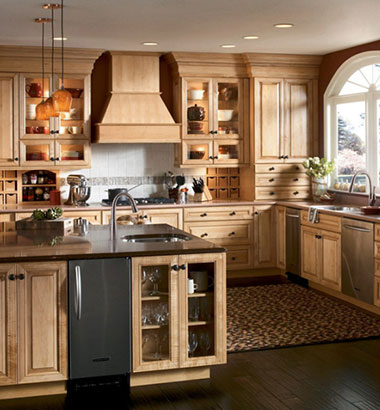 6. Retro Style Kitchen
If you have an ongoing love affair with bygone eras, you can easily channel this into your kitchen design - giving walls a charming retro look that beautifully combines fashion and function. Pair pretty vintage-style patterned tiles or mosaic tiles with distressed furniture and kitchen cabinets with copper accents for a truly authentic vintage feel. Alternatively, harness the beauty of the wall with coloured metro tiles.
Which Tile Is The Best For Kitchen Wall & Backsplash?
Glazed finish tile: it is a tile whose surface has been glazed and fired under high temperature and pressure. Because the surface is glazed, the glaze tile has strong anti pollution ability and anti-seepage, which is most suitable for kitchens. And glaze tile color and pattern are very rich, a variety of patterns and grain are available at Hanseceramictile shop to meet the decorative needs of various styles. Moreover, the glazed tiles have the characteristics of fast cooling and heat resistance, and the place with fire - kitchen is the most suitable.
Kitchen Wall Tiles Installing Tips - How To Install Kitchen Tiles Wall
The standard laying procedure of kitchen wall tiles is: base cleaning treatment - bottom plastering - tile selection - soaking - tile arrangement - snapping line - pasting standard points - laying tiles - pointing and wiping joints - cleaning.
It should be noted that the wall tiles kitchen must be soaked for more than two hours before pasting, subject to the fact that there is no blister on the tiles, and then taken out and dried for use.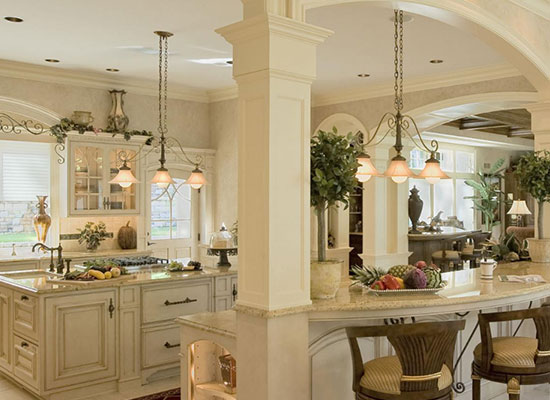 Other Kitchen Tiles
Other Wall Tiles