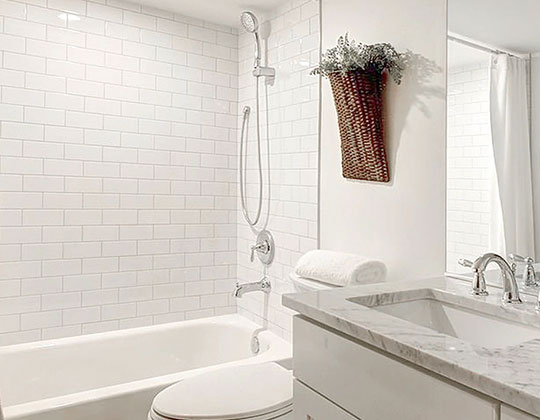 Hanseceramictile.com is one of the most reliable wholesale white wall tiles vendors in China, manufacturing high quality tiles at low white wall tiles prices.
White Wall Tiles designs contain

12 colors

,

7 finishes

,

6 features

and

9 sizes

,

49 white wall tiles

in total.
All the hot selling cheap white wall tiles products are of strict quality and produced by standardization of the management.
Buy cheap Hanse white wall tiles to add a touch of taste and personality to your house now!
In addition, gorgeous white tiles and wall tiles are available at Hanseceramictile shop. If you are looking for wholesale white tiles or wall tiles designs, you are at the right place!
Hot Products
Why Choose White Tiles For Wall & Backsplash
White is a statement color, symbolizes purity, we associate it with simplicity, cleanliness and minimalist chic. White color is not only used in home accessories, but also used for wall & backsplash material. In modern homes, white wall tiles are the classic choice for any room especially for bathroom, kitchen and living room. White tiles wall have a good reflective effect, which can make the space brighter. In addition, white tiles can create a clean cut and crisp look as well as being incredibly useful when incorporating in to patterns or borders.
See All White Wall Tiles Products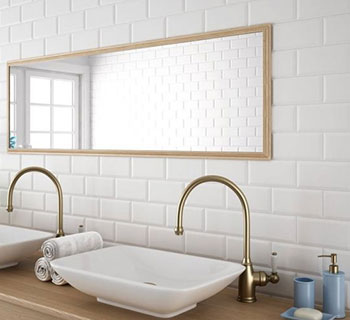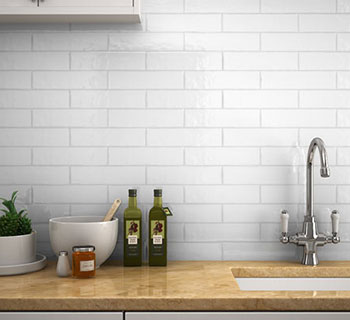 White Wall Tiles Ideas
Stylish backsplash:
With a diverse range of bold and beautiful kitchen wall tiles to choose from, you can tile a durable and easy-cleaning polished white kitchen backsplash without having to sacrifice on visual impact. Say no to unwanted stains and splatter marks on your walls by adding white backsplash tiles to your kitchen that are not only sensible but stylish, too.
Retro metro:
Channel some cool nostalgia by introducing white metro tiles to your kitchen wall or living room wall. The subway tiles wall, coupled with some ultra-modern furnishings can have a dramatic impact on any home when. With white metro wall tiles available in a variety of sizes and patterns, you'll definitely get some inspiration.
Modern simple atmosphere:
Simplicity is not only a way of life, but also a philosophy of life. The tiling effect is simple and hard to see. No matter in the new Chinese style or modern style, it can be easily controlled by luxury or small freshness. The white tiles wall is connected with the floor, bringing a natural feeling.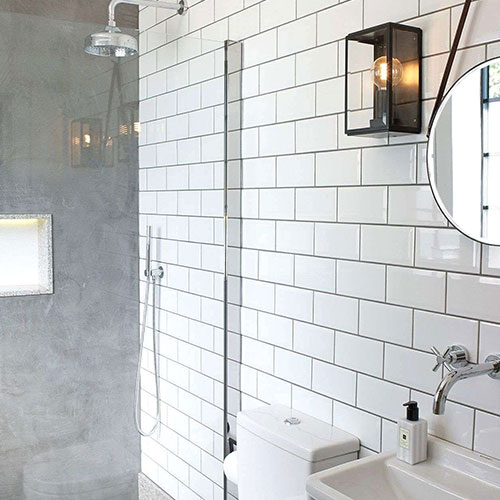 Our Range Of White Wall Tiles
Hanse wall tiles white color can be classified into a host of types based on different criteria. Based on the production technology classification, there are a range of white glazed wall tiles, polished wall tiles, mosaic wall tiles, vitrified wall tiles, marble wall tiles. The popular subway wall tiles and glass wall tiles show totally different effects.
Which Tile Is Best For Wall - White Wall Tiles In Your Choice Of Material
Glazed tile:
The glaze surface ensures the waterproof performance of the wall tile, and has a good anti pollution ability.
Ceramic tile:
Ceramic tile is a kind of wear-resistant, waterproof, beautiful and easy to clean material. Because the requirement of wear resistance is not as strict as that of floor tiles, there are more varieties to choose from.
Porcelain tile:
Porcelain wall tiles of white color have beautiful appearance, low water absorption, strong corrosion resistance and anti-aging ability. Especially its special moisture resistance, scrub resistance and weather resistance can not be replaced by other materials. Its low price and rich patterns make it an ideal decoration material for kitchen, bathroom and balcony walls in family decoration.
Full body tile:
This tile has hard texture, good impact resistance, anti aging and no fading. Mainly used for decoration of balcony wall.
Buy White Wall Tiles For Bathroom, Kitchen, Living Room - Top Quality Wall Tiles Supplier
Hanse ceramic tile store is a proud supplier of a rather unique range of beautiful white color ceramic, porcelain, marble, wood tiles. All kinds of white tiles are not only used for floor material, but also used for wall & backsplash. Whether you're creating an authentic backsplash or updating your shower, we've got you covered. Our splashback & white wall tiles are made of ceramic & porcelain and finished with matte, polished, textured glossy, etc. come in a variety of sizes, patterns, and shapes giving you even more choice. Whatever style of white tile wall you are after even from Simple Modern, Classical Chinese style to European style, you will find these great choice for bathroom, kitchen, living room or outdoor area.
Why Choose White Wall Tiles Hanse
Hanse white wall tiles for outdoor & indoor are great for larger projects, quick and easy to install, and maintenance free
Corrosion-resistant, waterproof and durable
Wear resistance, strong plasticity
Creating a sophisticated designer look for any room
Hand-made, durable, indoor/outdoor, high quality materials
Environmentally responsible and resource efficient, low maintenance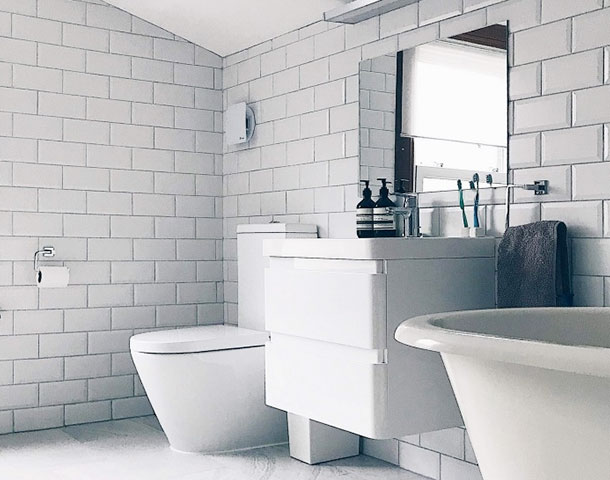 Other Wall Tiles
Other White Tiles