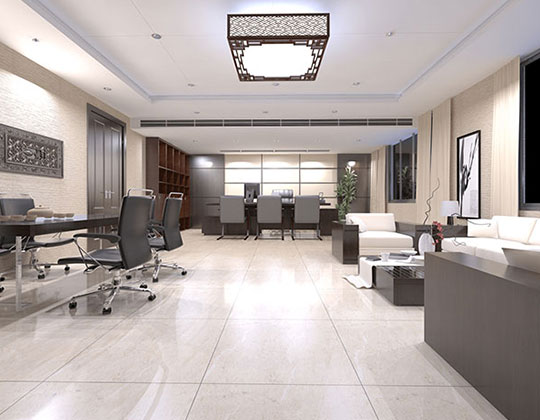 Hanseceramictile.com is one of the most reliable online wholesale office tiles vendors in Foshan China, manufacturing high quality tiles at low office tile prices.
Office Tile designs contain

12 colors

,

7 finishes

,

5 features

and

15 sizes

,

159 office tiles

in total.
All the hot selling cheap office tile products online are of strict quality and produced by standardization of the management.
Buy cheap Hanse office tiles for sale to add a touch of taste and personality to your house now!
In addition, gorgeous office wall tiles online, office floor tile are available at Hanseceramictile shop. If you are looking for wholesale office tiles designs, you are at the right place! Welcome to buy floor tiles online from China Hanse!
Hanse - the professional Foshan China office tile manufacturer & supplier will continuously wok on improving the designs of our office tiles to ensure that you get the best import office tile products for your project!
Related Tiles
Related Search
Why Choose Tiles For Office?
The office is the area where people work, and also the whole important hub of the enterprise. In the process of decoration and design, we must show the atmosphere and concise decoration effect. All kinds of decoration materials used must have good quality assurance, and the ceramic tile is indispensable. Using ceramic & porcelain tile to lay the office is one of the decoration methods that many offices choose when they decorate the floor or wall. The use of tiles for office wall and floor decoration, not only beautiful, wear-resistant, durable and cleanable, but also enrich the office a kind of elegant atmosphere.
See All Office Tiles Products
Cheap Ceramic & Porcelain Tiles For Office - China Best Office Tiles Manufacturer
If you are a designer looking to update your client's space with modern, high end finishing, Hanseceramictile offers a wide range of wholesale office tiles to suit your demands. Our types of office tile cheap is very huge including floor tiles design for office and wall tiles design, which is an amalgamation of industrial proficiency and exquisite designs. Each office floor/wall tile is made with excellence using international advanced ceramic materials exquisite processing technology to ensure great quality, selected high-quality raw materials, pure, on the product body to moist and gorgeous color texture, color and luster. The surface treatment is by Full Body tiles, Glazed tiles, Polished tiles, etc. These exceptional ceramic/porcelain tiles are best suited for commercial spaces offices. In addition, customized office tiles textures/patterns are also accepted.
Our Range Of Office Tiles - Colors, Shapes, Sizes, Finishes, Materials
Hanse office tiles floor available in matte, textured, polished, high gloss, glazed and more finishes. Sizes range from small 300×300mm, 300×600, 600×600mm to large 1000×2000, 1200×240mm. When it comes to shape options for office tiles, classic square and rectangular tiles are a staple of our online range - including the impossibly versatile subway tile - but we also have some more unusual shapes on offer, such as herringbone and hexagon. All the popular colors are available here, from white, pink, purple, brown, beige to grey. You'll be spoilt for choice when it comes to choosing a white floor tile material. Traditional ceramic/porcelain, luxurious marble, shiny glass, artificial stone, mosaic, anti-slip R10 all available at Hanseceramictile.
Features:

Environmental protection and cleanliness
Anti-skid & safety
Hard wear-resisting
The water absorbing rate is lower than 0.08%
Super-strong dirt resistant performance
Simple color matching
Has remarkable ceramic tile quality
Office Tiles Floor/Wall Installation Tips And Common Problems
Soak before laying. Before tiling, it is generally necessary to soak the water first. The reason is to clean the dust on the back of the ceramic tile and make it easy to paste. And it is convenient to let the tile absorb some water and paste. So that when it is pasted with cement, it will not absorb much water in the cement
Choose the right tiling method. Generally, there are two paving methods for installing office floor or wall tiles: dry paving and wet paving. Dry paving is mixing cement and sand with incomplete water, only adding part of water. Wet paving is mixing cement and sand into mud. It depends on the situation in the environment. Generally, the office decoration and replacement company will choose the right construction method according to the situation.
There are two points to be emphasized about the grout: First, do not add the grout immediately after the tile is paved, generally, the grout is filled only after the office decoration, otherwise, it is added early and easy to be dirty. Second, after the grout is added, the part stuck on the tile must be wiped off with clean cotton yarn in time, otherwise the grout will stick to the tile, which is difficult to wipe off.
Reasonable purchase of office tiles floor/wall: There is also a waste of tiling. Office tile design is definitely a waste, because it is impossible that the width of your wall or floor is exactly the integral multiple of the width of the tiles you purchased. The final result must be to cut some tiles. So when buying office tiles, it's better to buy more so as not to replenish.
Get Our Office Tiles Prices List - How Much Does Office Tiles Cost
The cost of office tile material for indoor & outdoor depends on a few factors. These include: office tile, style, color, size, sales tax, shipping, delivery fees and where you buy it from. If you are looking to buy office tiles, there are a couple of the most well-known manufacturers of office tile products in the market.
And one of the largest independent online ceramic & porcelain office tile distributors in China - Hanseceramictile offers the best quality wholesale office tiles for bathroom, kitchen, living room, bedroom and outdoors. The price for office tile on sale Hanse is the most affordable compared with other ceramic & porcelain office tile manufacturers & suppliers in China, range from 2.10 USD to 15.90 USD. So, whether you want to give your home a fresh new look or you want a durable flooring option for your new home or office, Hanse's cheap price office tiles for sale online will be your ideal choice. You can buy office tile online here with best service, fast delivery and safety guarantee. Get our cheap office tiles prices list and buy office tiles China now!
Hot Products