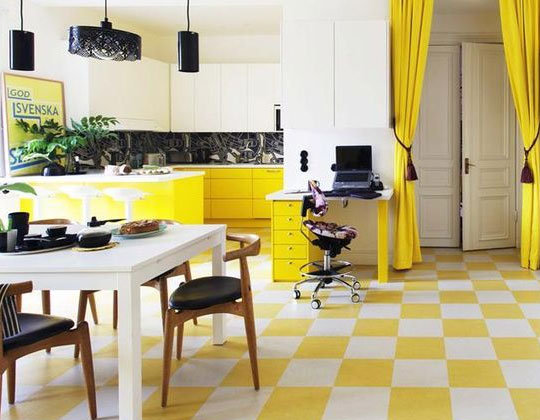 Hanseceramictile.com is one of the most reliable online wholesale yellow tiles vendors in Foshan China, manufacturing high quality tiles at low yellow tile prices.
Yellow Tile designs contain

14 colors

,

7 finishes

,

4 features

and

8 sizes

,

56 yellow tiles

in total.
All the hot selling cheap yellow tile products online are of strict quality and produced by standardization of the management.
Buy cheap Hanse yellow tiles for sale to add a touch of taste and personality to your house now!
In addition, gorgeous mosaic kitchen tiles online, mosaic wall tile, ceramic floor tile, ceramic wall tile, wood floor tile are available at Hanseceramictile shop. If you are looking for tiles designs, you are at the right place! Welcome to buy floor tiles online from China Hanse!
Hanse - the professional Foshan China tile manufacturer & supplier will continuously wok on improving the designs of our tiles to ensure that you get the best import tile products for your project!
Related Tiles
Related Search
Why Choose Yellow Tiles?
In the eyes of designers, the color matching of a room can be divided into warm tone and cold tone, and the two schemes bring different feelings to people. Like red, yellow, orange and other colors are warm tones, which can bring people the feeling of the sun, can make the home more warm. Cold tones such as blue and green which can make people feel fresh, but if they are not used properly, they will also feel cold. Yellow tiles are actually a relatively versatile color.
Yellow is such a bright and cheerful color, choosing yellow tiles for backsplash, wall and floor can add light and brightness to your rooms. A yellow ceramic/porcelain floor can be very striking if it is a bright yellow, but choosing a paler shade produces a completely different result. Therefore, yellow tiles are suitable for any room of the house including for the bedroom, bathroom and living room, they can liven up the kitchen and offer wonderful detail to your pool tile work.
See All Yellow Tiles Products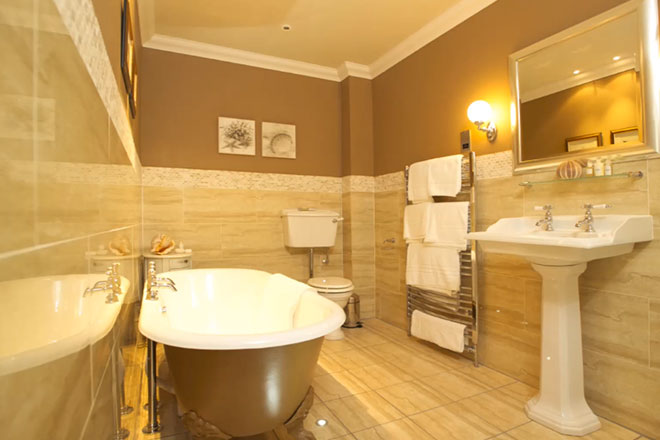 Yellow Tiles Design Ideas
Yellow tiles living room: Yellow tiles can be said to be a popular color. Warm yellow tiles always make us feel warmer. If the overall tone of the living room is warm and comfortable, the bright colors of furniture, with the goose yellow wall, will show a warm living room home decoration picture. Yellow is a very common color, it's okay to match with all kinds of furniture and wall decoration.
What color goes with yellow tiles living room?
If you are attached yellow tiles to the living room, should be designed according to your wall. The colors on the floor can be chosen to be similar to those of yellow tiles. But the ceiling must be light color, not colorful, and it is best to use different designs in every different space. When selecting curtains, they should be designed according to the overall color of the walls and floors so that they can form unified curtains.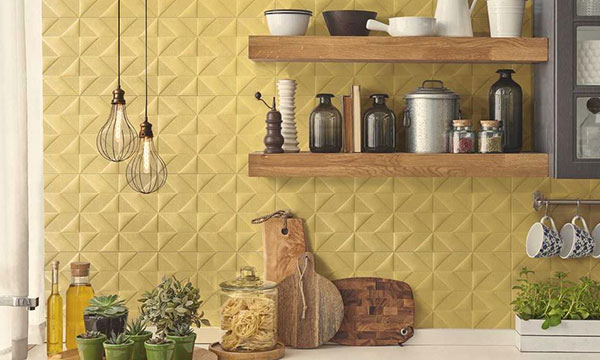 Yellow tile backsplash kitchen: Yellow kitchen tiles are relatively simple and bright in vision. By adding light to the whole kitchen, the kitchen becomes very bright. There is also a certain expansion to visual space, which is the most dirt-proof color. The yellow tiles for kitchen are quite in line with everyone's aesthetics. Beautiful painted yellow ceramic tiles bring a flourish of Mediterranean style to your kitchen backsplash.
Hexagon tile bathroom in yellow and black: What is nicer than presenting a honeycomb design with yellow color? To make more creative look, install honeycomb shaped tiles in yellow on the tub area wall. Add a little accent by applying the same tiles in black for the tub wall. The combination of yellow and black tiles never fails. It is completely fine too to wear the same honeycomb black tiles for the entire floor. It makes the yellow color pops more and makes the entire concept works well.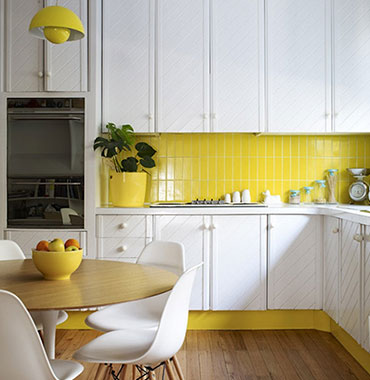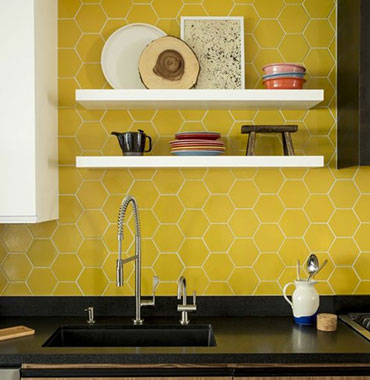 What Are Best Type Of Yellow Tiles Backaplash/Floor - Materials In Your Choices
Yellow travertine tiles: Travertine floor tile has a a classic, old world look and feel that will fill your home with warmth, sophistication and style. Installing sandy travertine tile in yellow lets the rustic look and feel of natural stone shine through on your walls and floors.
Yellow quartz tiles: Illuminate your bathroom or kitchen with a bright, sunny quartz tile yellow color featuring sparkling flashes of goldenrod.
Yellow mosaic tiles: Mosaic tile is widely used in small area of indoor wall and small area of outdoor wall or floor. It is mainly divided into ceramic/porcelain mosaic tiles and glass mosaic tiles. Because of the small size of mosaic, some puzzles can be made to produce a gradual effect. Choose mosaic tiles in yellow color will have a way of completely transforming a space.
Yellow glass tiles: Glass tile is nonporous and especially durable. It's fire-heat and frost-proof. Combine radiant sunshine, bright yellow surface, and glistening glass, and the result is jaw dropping. Specially treated antiskid yellow glass tiles are the luxurious finishing touch to the pool or kitchen backsplash of your dreams.
Yellow subway tile: Subway tile has been going strong in the design world for quite some time now. Switch out the classic white tile for a playful yellow to give your space some personality.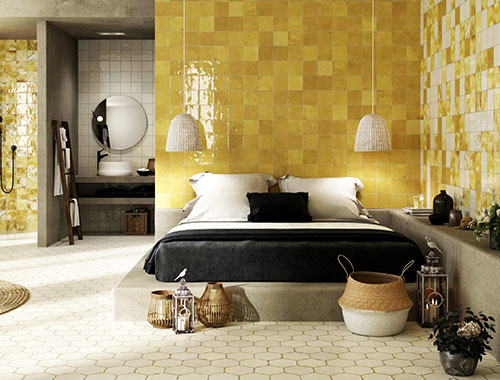 What Color Grout For Yellow Tiles Wall/Flooring?
Yellow tile with white grout: If the single effect, white with yellow tile is very clear, the color is clear, the sense of hierarchy is very strong, and the effect is very good. But white has a disadvantage: white will turn yellow after a long time, and white is not resistant to dirt, even if only a little stain is clear, so you need to be prepared to choose white sewing agent. When you just do the beautiful sewing, it will be very ugly after a long time.
Yellow tile with gold grout: Yellow wall tile with gold grout, the overall effect is good, durable and dirty, gold grout color and yellow tile color are very similar, the color difference between the two is not big, the effect after the grout sealing is warm and durable, which is why many high-end villa owners will choose gold grouting.
Buy Cheap Yellow Tiles Online – Ceramic, Porcelain, Glass Yellow Tiles Supplier & Manufacturer
Hanseceramictile is one of the most well-distinguished tiles suppliers in the market that is into offering yellow floor tiles and yellow wall tiles. The Hanse catalogue offers various ideas for furnishing a house or a public space with yellow tiles (bright yellow tiles, pale yellow tiles, golden yellow tiles & more) of all sizes, from small, to medium and large. This stylish selection yellow tiles will add a little sunshine into your home, whether you're decorating your bathroom, living room, kitchen or bedroom. A mixture of wall and floor tiles, we have the whole room catered for! From metro tiles yellow, through to stunning glass mosaic yellow tiles, you are guaranteed to find the perfect tile for your project! Buy Hanse yellow tiles glass, subway, mosaic to brighten up your home.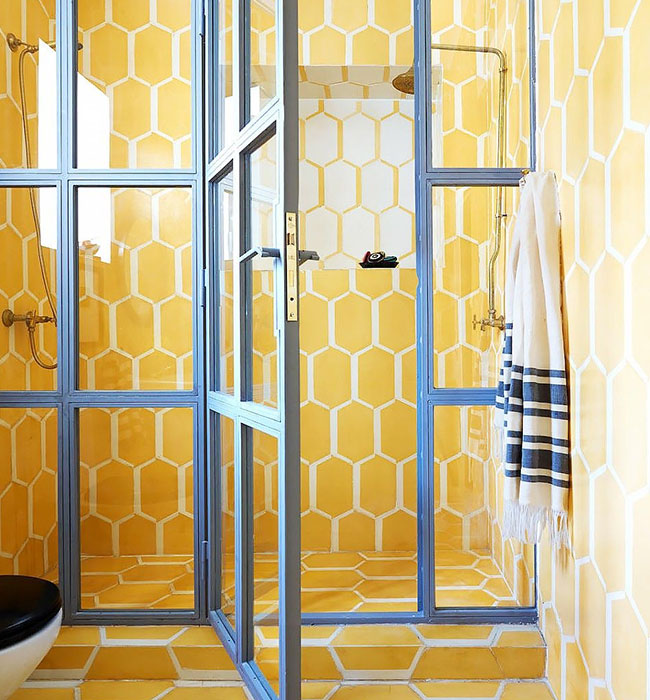 Get Our Yellow Tiles Prices List - How Much Does Yellow Tiles Cost
The cost of yellow tile material for indoor & outdoor depends on a few factors. These include: yellow tile, style, color, size, sales tax, shipping, delivery fees and where you buy it from. If you are looking to buy yellow tiles, there are a couple of the most well-known manufacturers of yellow tile products in the market.
And one of the largest independent online ceramic & porcelain yellow tile distributors in China - Hanseceramictile offers the best quality wholesale yellow tiles for bathroom, kitchen, living room, bedroom and outdoors. The price for yellow tile on sale Hanse is the most affordable compared with other ceramic & porcelain yellow tile manufacturers & suppliers in China, range from 2.25 USD to 120 USD. So, whether you want to give your home a fresh new look or you want a durable flooring option for your new home or office, Hanse's cheap price yellow tiles for sale online will be your ideal choice. You can buy yellow tile online here with best service, fast delivery and safety guarantee. Get our cheap yellow tiles prices list and buy yellow tiles China now!
Hot Products