Faucet
Hanseceramictile.com is one of the China's top online wholesale faucet vendors, suppliers and exporters, manufacturing high quality at affordable faucet prices.
There are 22 Faucet designs in total. The cost of faucet is between 20usd/Meter to 150usd/Meter.
Each Hanse best price hot sale faucet online is of high quality and complies with international quality standards to ensure that we only offer the very best.
In addition, gorgeous faucet are available at Hanseceramictile shop. If you are finding wholesale for home indoor & outdoors, you are at the right place! Welcome to buy online China from Hanse!
Hanse - the professional Foshan China faucet manufacturer & supplier will continuously work on improving the designs of saunas to ensure that you get the best import home products for your project!
Buy cheap faucet for sale at Hanse to make your body in a relaxed state, relieve tension and reduce stress!
Samples can be sent on the premise of the user's shipping fee, and the manufacturing cycle is generally 30 days.
Hot Products
Buy Affordable Faucet Online - China Best Faucet Supplier & Manufacturer
Struggling on determining which faucet would be best for your kitchen & bathroom or sink? Be sure to visit our faucet page! We offer all types of faucets at affordable prices, kitchen faucets, bathroom faucets, shower faucets, tub faucets and laundry facets. Materials including stainless, brass and zinc, various colors for you to choose. Whether you're looking to replace a single faucet or update and upgrade every faucet in your home, shop Hansecremic.com for best faucets!
Best Faucet For Kitchen, Bathroom, Sink, Tub, Shower
The faucet is a valve that controls the flow of water. The replacement of faucets is very fast, from the old cast iron process to the electroplating knob type, and then to the stainless steel single-temperature single-control faucet. Now many families use stainless steel double-temperature double-control faucets, and there are also kitchen combined faucets. Now, more and more consumers will consider the material, function and shape of faucets. The main raw materials of faucets are copper and zinc alloys.
Kitchen Faucet: The kitchen is an area with large water consumption. To use water, you need to use a faucet. From cooking and drinking to washing and cleaning, your kitchen faucet needs to be dependable, long-lasting, and the perfect balance of form and function. A simple single handle faucet to a double-handle faucet, is sure to add to design and streamline kitchen chores. In addition to your primary kitchen faucet, a bar faucet is also considered as most people's choice for an additional water source on a kitchen island.
Bathroom Faucet: Using a high-quality fixture, the bathroom faucet gives you the chance to show off your creativity and personality. Bathroom sink faucets can really serve as the room's focal point and set the tone for the rest of the bathroom. Choose a bathroom sink faucet that stands out, whether it's a single-handle bathroom faucet for a tiny bathroom or a double-handle widespread fixture.
Shower Faucet: Shower faucets have become indispensable household appliances in our lives. Because of the shower faucets, they have brought a lot of convenience to our lives. Shower faucets are additional opportunities to add to the overall style of a bathroom, providing exceptionally crafted fixtures that look great.
Tub Faucet: There's no better way to relax after a stressful day than to lay back for a refreshing soak in the tub. If you're not the soaking type, taking a refreshing shower to wash your day's troubles away is also wonderful. Hansecremictile.com offers a large selection of cheap tub & shower fixtures that are sure fit your bathroom.
See All Faucet Products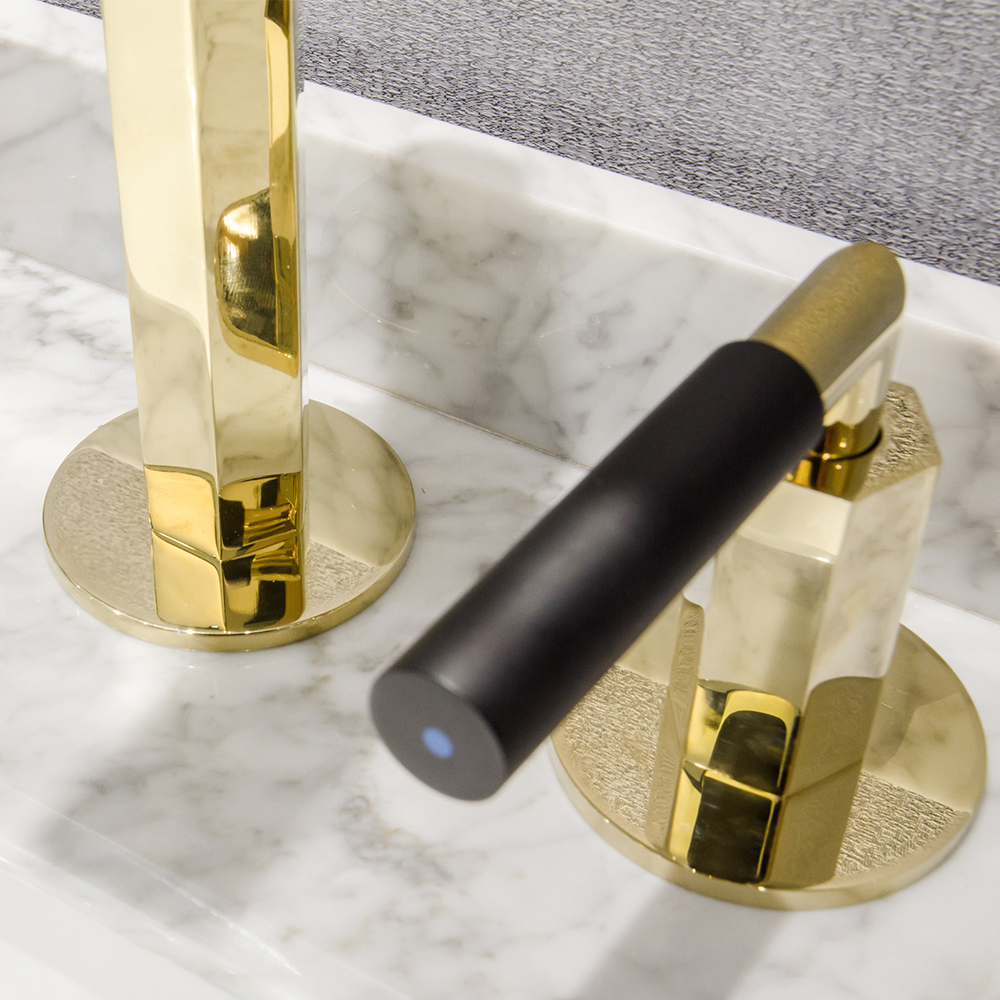 Why Buying Faucets Hanse
At Hanseceramictile shop, we understand that the right faucet has the power to make any space in bathroom & kitchen a stunning success. That's why we have a wide range of the best faucets options and accessories to choose from that can suit every need. You're guaranteed to find the perfect faucet products for your kitchen & bathroom project. We promise that you enjoy the most affordable faucets price. Each Hanse China faucet for sale online with international quality standards to ensure that we only offer the very best. If you have questions or need additional help, please call us. Our expert sales consultants are trained on every product that we sell including our kitchen & bathroom faucets. They will happily walk you through your product selection process.