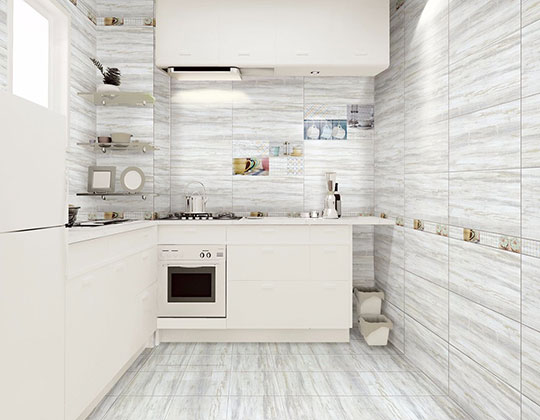 Hanseceramictile.com is one of the most reliable online wholesale wall tiles vendors in Foshan China, manufacturing high quality tiles at low wall tile prices.
Wall Tile designs contain

17 colors

,

7 finishes

,

9 features

and

19 sizes

,

245 wall tiles

in total.
All the hot selling cheap wall tile products online are of strict quality and produced by standardization of the management.
Buy cheap Hanse wall tiles for sale to add a touch of taste and personality to your house now!
In addition, gorgeous mosaic wall tiles online, ceramic wall tile, kitchen wall tile, bathroom wall tile, hexagon wall tile are available at Hanseceramictile shop. If you are looking for wholesale wall tiles designs, you are at the right place! Welcome to buy floor tiles online from China Hanse!
Hanse - the professional Foshan China wall tile manufacturer & supplier will continuously wok on improving the designs of our wall tiles to ensure that you get the best import wall tile products for your project!
Related Tiles
Related Search
Inside & Outside Wall Tiles For Sale - Buy Cheap Wall Tiles Online
Looking for high-quality and durable floor wall tiles at affordable prices? Hanseceramictile is a Chinese wall tile manufacturer & supplier, mainly involved in the interior or exterior cheap wall tiles design and production covering ceramic wall tiles, porcelain wall tiles, wood-look wall tiles, etc. We are ready to supply good-looking and premium quality wall tiles for bedroom, bathroom, kitchen, living room, and outdoors of various styles, materials, patterns, textures, colors, and sizes for creating a fashionable and beautiful look in your residential and commercial spaces through a more economic way. Now browse our selection of ceramic & porcelain wall tiles China with cheap wall tiles prices!
See All Wall Tiles Products
Why Choose Backsplash & Wall Tiles
Laying porcelain & ceramic tiles for the wall is an effective way to protect the wall and backsplash from splashing. Wall tiles have become a common alternative to wallpaper and painting as the wall coverings to protect and decorate the wall of the buildings indoor and outdoor. The wall/backsplash tile has a high degree of smoothness, various color patterns are available, and it is lighter and thinner than the floor tile. With its stable, strong, and durable performance like water resistance and easy to clean, kitchen and bathroom are the most used applications to prevent your wall from moisture, especially the porcelain kitchen wall tiles and porcelain bathroom wall tiles.
Wall Tiles Ideas
Nature-inspired interiors:
Bring natural beauty to walls with zero hassle using wood effect wall tiles. With all the stunning hues and patterns of the real deal without maintenance, it's easy to bring rustic charm to any wall in your home.
Luxurious eating space:
The kitchen space has a strong retro atmosphere. The old floor and the retro cabinet furniture are the best interpretation of past history. The white subway tile for the kitchen backsplash wall is simple splicing of small square tiles with different color blocks to create a beautiful scene. The colorful tiles also enrich the interior color, making the interior fuller.
Bold, eye-catching space:
Choose mosaic tiles that can transform any room. Whether you want a floor-to-ceiling feature wall in your bathroom or a decorative splashback for your kitchen, our glass mosaic tiles for walls are available in a number of colors and finishes.
Wall Tiles For Any Room
The living room is generally the largest space in the house. With a sleek and chic finish, tiled living rooms are the practical choice for busy homes and can be beautifully cozied up with soft-pile rugs and plenty of soft furnishings to match. A big, bright color tiles wall is required for the living room. If you pursue luxurious and elegant effects, the color of wall tiles for the sitting room should be beige or light grey with a polished finish, which can create a soft and cool atmosphere for the room and make the living room look brighter in appearance.
Backsplash/wall tiles for kitchen room:
The feeling that the kitchen gives a person is clean, neat, relaxed, joyful, too deep color can appear a bit depressing. Add backsplash tiles to your kitchen that are not only sensible but stylish. Choose the tiles with a light color to splice when you choose the kitchen wall tiles, which should be combined with the color of the dining room and the living room to form a whole, avoiding the complexity of the color. White or blue wall tiles with mosaics are continuously spliced to the whole wall, echoing the beautiful marble floor tiles.
Tiles for bathroom wall:
The bathroom is the place for you to get a short relaxation time after a long day's work. Having a unique bathroom wall tile design that fits your aesthetic sense will make you feel comfortable. If you're looking for wall tiles for bathroom or shower, practical porcelain tiles wall and easy-to-clean ceramic wall tiles or warm, uniquely mosaic wall tiles make for sensible and affordable options, and sure to add some rustic beauty to any bathroom design. Now browse and shop our selection of affordable interior tiles for walls in our home!
Wall tiles for outdoor:
Wall tiles aren't just limited to transforming the inside of your home, either - they work wonders in transforming outdoor spaces, too. At Hanseceramictile shop, our wholesale tiles for walls are suitable both for outdoor and indoor areas. There are pure white wall tiles, industrial grey wall tiles, rustic brown wall tiles China, and more tiles for walls. Whether you want to create a fashionable garden, fully display a natural and unsophisticated atmosphere, or looking to spruce up a tired patio, affordable outdoor wall tiles for sale from Hanse will bring you some inspiration.
Sizes of Our Exterior & Interior Wall Tiles Hanse

150*300mm, 300*300mm,
300*450mm, 400*400mm,
300*600mm, 300*900mm,
240*660mm, 500*500mm,
600*600mm, 600*900mm,
800*800mm, 1000*1000mm,
600*1200mm, 1200*2400, etc.

Ranges/Types of Wall Tiles From Foshan China Hanse

Ceramic Wall Tiles
Porcelain Wall Tiles
Rustic Wall Tiles
Mosaic Wall Tiles
Polished Wall Tiles
Wood Look Wall Tiles
Glass Wall Tiles
Glazed Wall Tiles
Marble Effect Wall Tiles
More

Why Choose Backsplash/Wall Tiles From Foshan China Hanse

Waterproof, fireproof and anti-corrosion
Slip-resistant, wear-resistant, stain-resistant, and acid resistant
Heat insulation
Easy to clean and maintain
Long-lasting and sustainable
Wholesale wall tiles prices
Versatile
Practical and beautiful

Fast turnaround time from ordering to delivery
Get Our Wall Tiles Prices List - How Much Does Wall Tiles Cost
The cost of wall tile material for indoor & outdoor depends on a few factors. These include: wall tile, style, color, size, sales tax, shipping, delivery fees and where you buy it from. If you are looking to buy wall tiles, there are a couple of the most well-known manufacturers of wall tile products in the market.
And one of the largest independent online ceramic & porcelain wall tile distributors in China - Hanseceramictile offers the best quality wholesale wall tiles for bathroom, kitchen, living room, bedroom and outdoors. The price for wall tile on sale Hanse is the most affordable compared with other ceramic & porcelain wall tile manufacturers & suppliers in China, range from 3.8 USD to 49.00 USD. So, whether you want to give your home a fresh new look or you want a durable flooring option for your new home or office, Hanse's cheap price wall tiles for sale online will be your ideal choice. You can buy wall tile online here with best service, fast delivery and safety guarantee. Get our cheap wall tiles prices list and buy wall tiles China now!
Hot Products