Product Details
Model Number

3QGBY12663

Brand Name

Hanse

Place Of Origin

Guangdong

Modelnumber

3QGBY12663

Size

600 x 1200mm
Product Description
The 600x1200mm/24x48 inch black glazed ceramic tile features the classic and simple design and pattern that is rich with character. This kind of ceramic tile looks very atmospheric. No matter the way you lay it, a sense of depth is always revealed. Whether installed horizontally, vertically or in a herringbone pattern for a touch of the unexpected Citylights Ink 3D gives your walls, backsplash, a fresh updated aesthetic. Durable, easy to clean and low maintenance, this large format ceramic tile can be made with glazed and matte, suitable for walls, residential and commercial spaces. Bring a contemporary feel to any outdoor space with our large black glazed ceramic tile collection!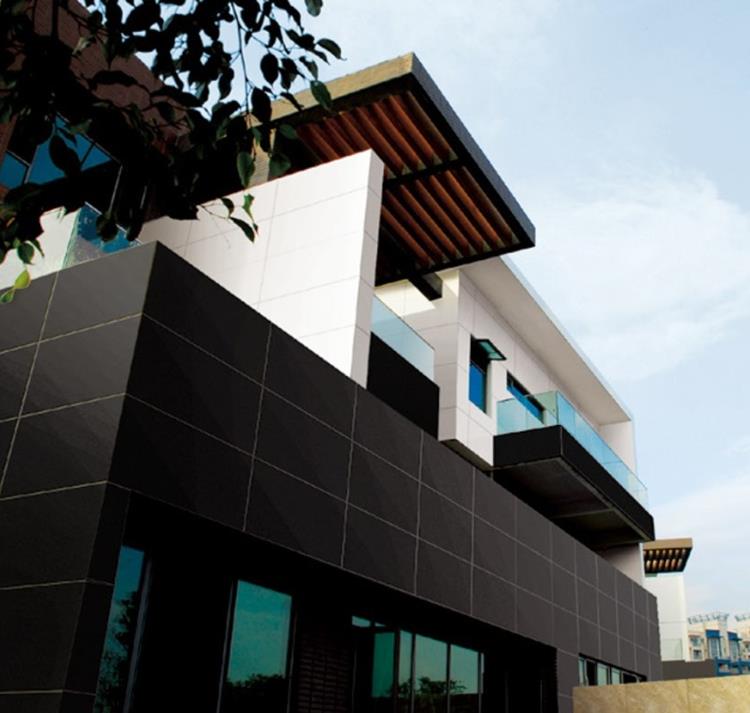 Tile Certifications
About Hanse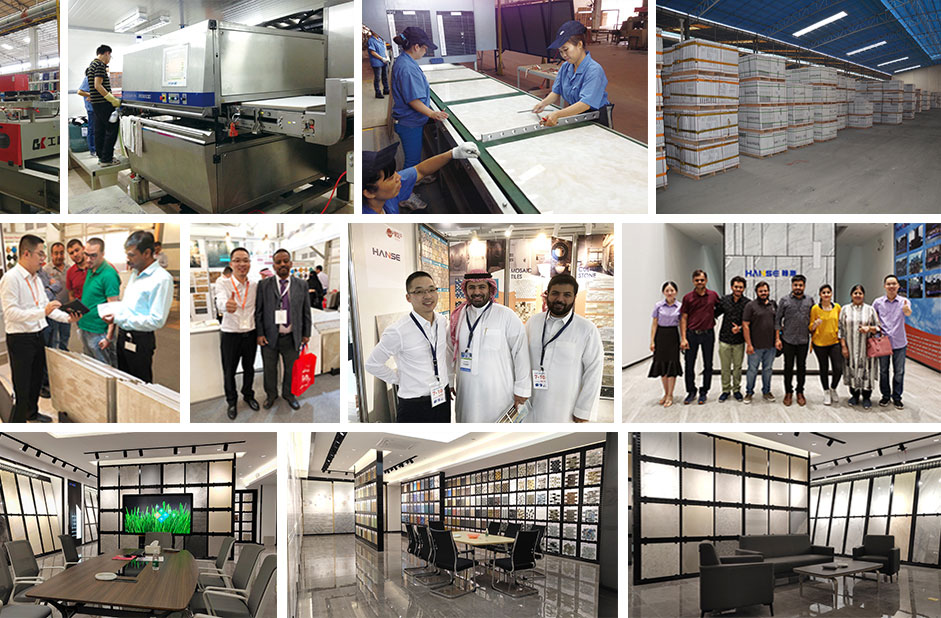 Our Services
Free Sample

Free sample order is provided, but the transportation fee should be paid by yourself. We ship the goods via Guangzhou port.

Design Scheme

We offer design scheme and effect drawing, helping you realise your vision for the most beautiful, effective and functional environments.

Product Types

Our products for sale including: bathroom accessories, sanitary ware, lamps, sockets, ceramic tiles and kitchen cabinets products.

Online Showroom

For more products please feel free to contact us. We accept online video chat that(whatsapp/wechat: +13927765473) you can get closer to visit our showroom and we'll show you all of our ceramic tiles, switch & socket, lighting, sanitary ware, bathroom products and cabinet products.
Featured Reviews
Moreover, the glass shower door keeps a small space and feels twice the size of the room divided into two parts with vinyl curtains. The tiles require us to rent a large wet tile cutter, many pieces or smash, so we have to buy more. The way to cut the length is very difficult, so it is not the easiest tile, but we are satisfied with the final appearance
Our foyer, about 10 feet long and 5 feet wide, took a weekend to demonstrate the old floor, lay new pads, tile, grout and wipe grout (cleaning the grout on the tiles is probably the most difficult part) it's an amazing remodel of all under $200 - we use technology to grout the color of the light polish, which looks amazing and natural
Looking at and commenting on the quality of tiles in this house, I found that the quality of the tiles was very good. The quality of the tiles was delivered to me. The color of the tiles is also good. I bought it from the offline experience store. The store in Shijiazhuang is very beautiful. The service provided by the assistant is friendly, serious, and the attitude is particularly good. The explanations are professional and the service is up to standard. The next time I buy Bricks, I will choose your [strong] [strong] [strong] Praise score 5 points. The goods have been received. I have disassembled several boxes to see the quality is very good. I don't see any damage. The tiles are very heavy. One box of bricks is about 100 Jin, and the flatness is also very good. Tiles help me They all said it was a good value.
It looks very elegant, and it seems to last forever. We need to do more work, but at least we can remove the tiles from the floor list. It's very good. The delivery is also very fast, and the express logistics is very fast! Good tiles!
The ceramic tile package is received in good condition, the surface is very smooth, very thick, the gray pattern is relatively dirt resistant, very good, the material of the ceramic tile slate is very good, very transparent, no defect, anti-skid and wear-resistant, the design and color are beautiful and the price is affordable.
Tiles received good quality is what I want not let me down there is a need to come again, the color is good, the price is cheaper than other brands of tiles. It's a large piece, with high grade and standard size.
It's the first-class ceramic tiles from Guangdong Province. Tillers said it's a good place to lay them. It proves that the flatness is good, the ceramic tile is very special gray, it is very good for cleaning, and the hardness is very high, and the tiles are also very good.
Cesar Alejandro Ortiz Martínez
It turned out to be very good and I got a lot of praise. I don't know what these prices look like Tiles with similar price range from $3 to $8. They are beautiful in color, strong, fast in logistics, super easy to use and of good quality.
A row of gray tiles that look like wood is unbelievable, and I was working on a budget, and while looking at other tiles at Hanse, I stumbled upon a lifebuoy
Ceramic tile is good, the logistics is very fast, the seller's service is very good, very like a shopping! Ceramic tile quality is good, the same quality is much cheaper than in other brands of ceramic tiles, later to recognize this shop!
Load More
Related Products
Products you may be interested in