Outdoor Lighting
Whether you're looking to light up a walkway & path with garden lighting, liven up a patio area with hanging wall lights, illuminate your front door with solar lights or help keep your family safe with outdoor flood lights, outdoor lighting add elegance and functionality to any home exterior or space.
See All Outdoor Lighting Products
Outdoor lighting is a kind of light which is exposed outdoors. They can be divided into different types according to the use area or function. The common outdoor lighting types are decorative outdoor lighting, landscape lighting and security lighting. These lights not only illuminate the night but also beautify the city.
Hot Products
Landscape Lighting
Landscape light is an indispensable part of modern landscape. It not only has a high ornamental value, but also emphasizes the harmony and unity of the landscape, historical culture and surrounding environment. It is suitable for square, residential area, public green space and other landscape places.
Decorative Outdoor Lighting
Make an impression on neighbors and guests with the addition of decorative outdoor lights for the front of the house. Choose from our wide variety of outdoor wall lights. Greet visitors with a new post light at the end of the driveway. With the right porch lights or patio lights, it's easy to create a space that's warm and inviting. Try decorative string lights or functional deck lights.
Security Lighting
Installing high-intensity security lights around your home's exterior is a great way to add an extra layer of protection to your home. You may decide to go with Hanse outdoor wall lights. Also LED spotlights and LED flood lights are both commonly used for security.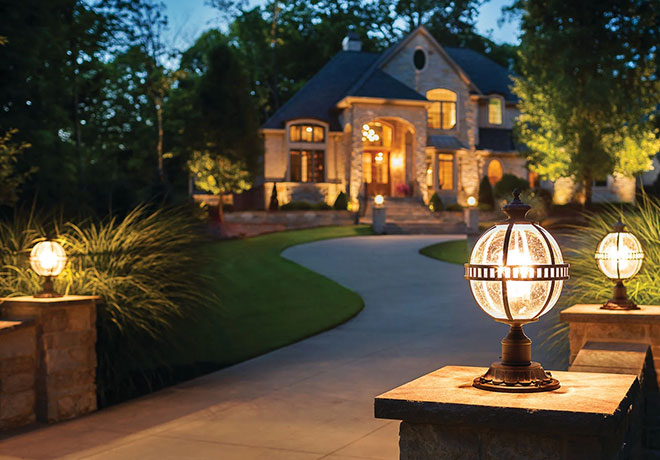 China's Top Outdoor Lighting Supplier, Manufacturer - Buy Cheap Lighting For Outdoor
Need lighting for outdoor spaces without the high cost? Hanse offers a wide range of outdoor lighting at affordable prices helping you light up the outside of your home and enhance your home's curb appeal. The outdoor lighting wholesale at Hanse contains Garden Light, Outdoor Wall Light, Flood Light, Solar Light, Wall Washer, Underwater Light and more. With various types, shapes and materials available to choose from. So, whether you're looking for great backyard lights, front yard lights or wall lighting for the front of the house, we have your lighting needs covered. Shop our huge assortment of wholesale outdoor lights to brighten your landscape!