Product Description
About Hanse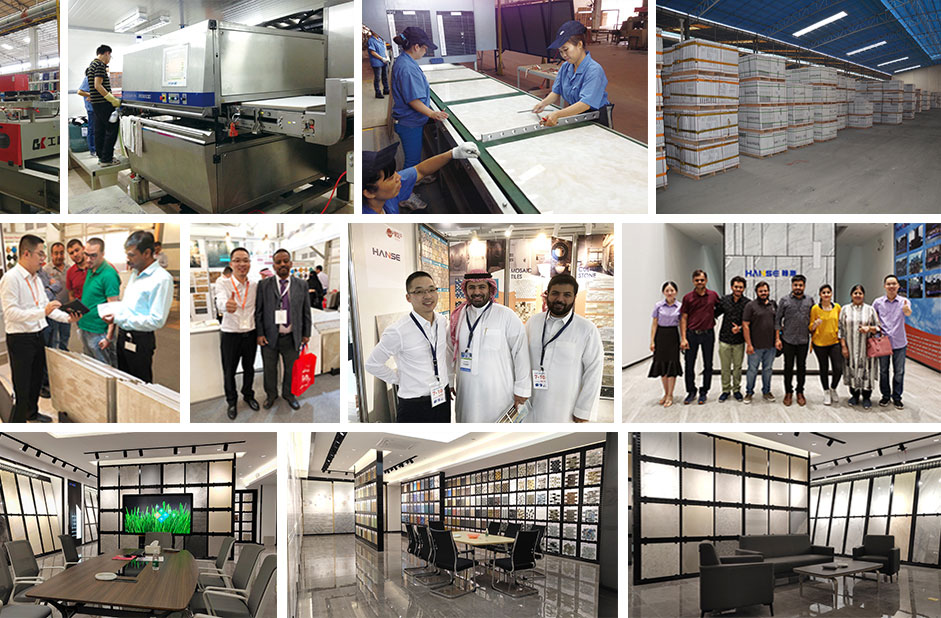 Our Services
Free Sample

Free sample order is provided, but the transportation fee should be paid by yourself. We ship the goods via Guangzhou port.

Design Scheme

We offer design scheme and effect drawing, helping you realise your vision for the most beautiful, effective and functional environments.

Product Types

Our products for sale including: bathroom accessories, sanitary ware, lamps, sockets, ceramic tiles and kitchen cabinets products.

Online Showroom

For more products please feel free to contact us. We accept online video chat that(whatsapp/wechat: +13927765473) you can get closer to visit our showroom and we'll show you all of our ceramic tiles, switch & socket, lighting, sanitary ware, bathroom products and cabinet products.
Featured Reviews
I use those "thin" ones to install walls and ceilings. Instead of installing complete 12x12 tiles on my walls and ceilings, I cut them into 2 "X12" or brick size sizes
The ceramic tile living room uses the whole body brick, court Royal Stone ct8690as, and the kitchen wall is snow field stone ct8008as. A Liang specially counts the kitchen wall brick as a few pieces, so if there is a little more in other places, it can be put under the cabinet for comprehensive consideration. The room is made of Hanse wood tiles. The family originally used wood flooring, but the wood tiles were used longer for practicability, so the whole house bought them together. Very satisfied, very satisfied, all posted! How beautiful! Very satisfied with tiles! The effect is great! Thank youHanseceramic tile!
My contractor installed this tile a few days ago. I was impressed. I did a barefoot test and walked on the floor. I did notice some subtle changes, but it was not obvious
The tile of this brand recommended by my friend has been used for a while, which feels very good and easy to worry about. Tile quality is very good, logistics speed is also very good after installation is very satisfied, the price is affordable, much cheaper than other brands of tiles a shopping.
This logistics is the most considerate service I have ever met. The long-distance transportation is so far away, the packaging is not rotten, the bricks need to be processed on the wall, and the seller has also helped to process and send them. The quality of the tiles looks thick, and the unloading fee has cost hundreds of Ocean. The seller is very professional, very friendly, plus the delivery fee, logistics directly arranges the delivery to the home. The person I call here unloads the goods, and the tiles are guaranteed to be in place. I haven't found anything rotten yet. The quality is very good.
It's very good. It's beautiful and generous. It's bright enough in front of the door. It's automatic and convenient when it's dark. My friends and neighbors say it's very good. After it's installed in the yard, it's very warm and bright. It adds a lot of color to the courtyard.
I paid a deposit of 17 heads. I was not disappointed. Beautiful and bright tiles were received. The packing was tight and the quality was good. I like it. The solar lamp is special for several jin. It's also environmentally friendly. You can buy what you like.
Related Products