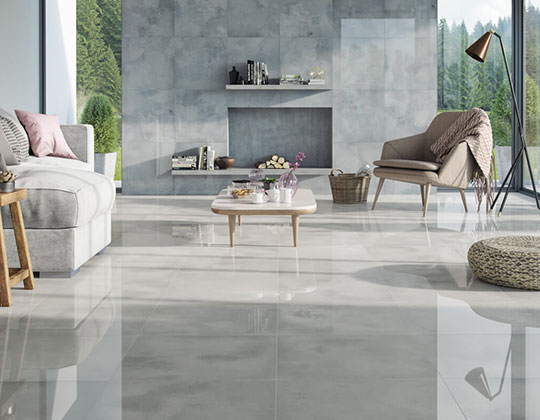 Hanseceramictile.com is one of the most reliable wholesale glossy tiles vendors in China, manufacturing high quality tiles at low glossy tiles prices.
Glossy Tiles designs contain

10 colors

,

5 finishes

,

4 features

and

13 sizes

,

76 glossy tiles

in total.
All the hot selling cheap glossy tiles products are of strict quality and produced by standardization of the management.
Buy cheap Hanse glossy tiles to add a touch of taste and personality to your house now!
In addition, gorgeous glossy tiles are available at Hanseceramictile shop. If you are looking for wholesale glossy tiles designs, you are at the right place!
Hot Products
Ceramic/porcelain tile is an indispensable material in our decoration, and it is also used in many places. Because of the aesthetic factors, tile varieties in China's market have always been dominated by large, gorgeous and high-grade high gloss tiles. Hanse selection of glossy tiles provide a visually striking and durable flooring/wall option for your home. Whether you're looking for wall or floor tiles, our selection is both practical and affordable.
What Are Glossy Tiles?
High gloss tile is a kind of bright ceramic tile finish, which is made by polishing the surface of full body tile, but glossy ceramic tiles have a much smoother surface than full body tiles. This type of porcelain tiles high gloss is hard and wear-resistant, can give your space a clean, modern look, can be used in indoor space such as bathroom and kitchen, on floors o walls. They have a reflective surface and can make space appear considerably brighter. On the basis of the application of marble design, tiles with glossy finish will have various ashlar tiles and wood tiles effects. If you like things to shine, then you will like the glossy finish tile. High gloss porcelain tile brings an expensive feel to a home, but perfect for any budget. Its light-reflection and versatility make high gloss tile a gorgeous addition to entryways and other rooms of the home.
See All Glossy Tiles Products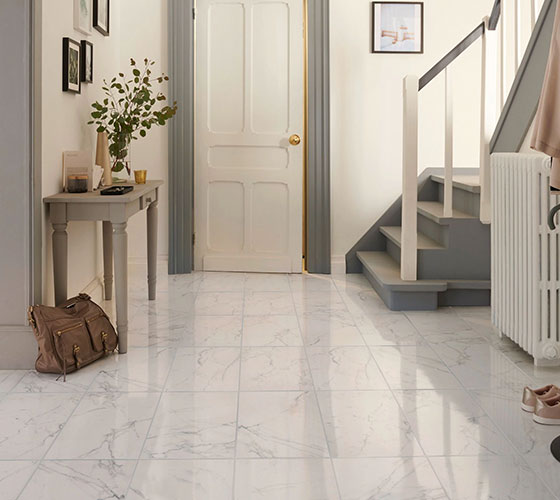 Why Choose High Gloss Tiles
Make small rooms appear larger
Make dark rooms appear brighter
Will give you a glossy floor or wall
Thin and lightweight
Easy to clean
Wear-resistant
Waterproof
Thermal Insulation
Antibacterial

Glossy Tiles Design Ideas - Room To Room
Glossy tiles for kitchen backsplash/wall:
Kitchen wall tiles and the backsplash in kitchen area is the most usable space where the sticky dirt of cooking gets gathered. So the tiles with glossy finish surface proves to be a great option to choose on kitchen walls and on kitchen back splash as they are more shiny and removes stain and dirt easily with ease.
Glossy tiles in bathroom:
Whether floor or walls or around the shower, bathroom space always requires a lot of ground to be filled up with bathroom wall titles and floor tiles. Hence, glossy tiles on bathroom walls and floors can make an adorable and attracting look and touch in bathroom space, install high gloss tiles also makes your bathroom brighter and shiner.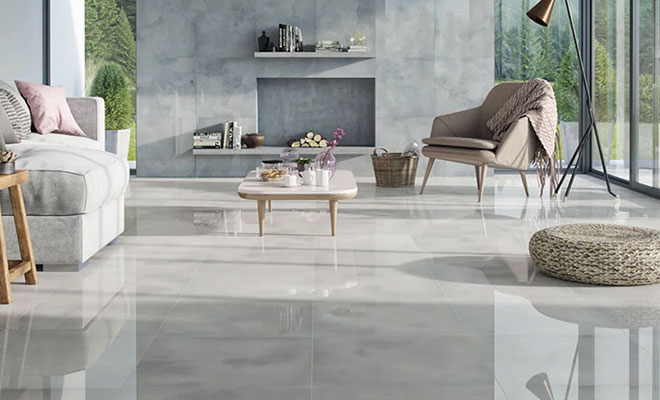 How To Clean High Glossy Tiles Floor & Wall?
When it comes to cleaning tiles, glossy tile floors are easy to clean. All you need is warm water, a mild detergent, and a cloth or a chamois-style mop. Make sure to avoid any harsh chemicals, which might dull the shine.
In order to keep the glossy tiles flooring/wall surface clean without damaging the brightness of the tiles surface, multi-functional decontamination paste can be used for cleaning. At the gap of high gloss tile, brush with a little detergent to remove the dirt first, and then brush with a brush at the gap with a waterproof agent, which can not only prevent water seepage but also mold growth.
Buy High Gloss Tiles For Floor/Wall - China Wholesale Glossy Tiles Manufacturer & Supplier
Hanseceramictile is China's top manufacturer of glossy ceramic & porcelain tiles with high quality at competitive prices. We provide all types of glossy floor/wall tiles for both interior and exterior space, presented in variety of sizes, materials and finishes according to customers' requirements, giving the opportunity to enhance your applications. Our tiles of high gloss finish are very shiny and luxury which make the ideal option for walls and floors, they are also suitable for use in rooms with limited light. Has advantage of acid-resistant, firebrick and heat insulation, the water absorption is≤0.5%. You can buy glossy tiles here at best price, and various high gloss porcelain tiles patterns/sizes can be customized according to your demands. Brighten things up in your house by getting some glimmer and glow!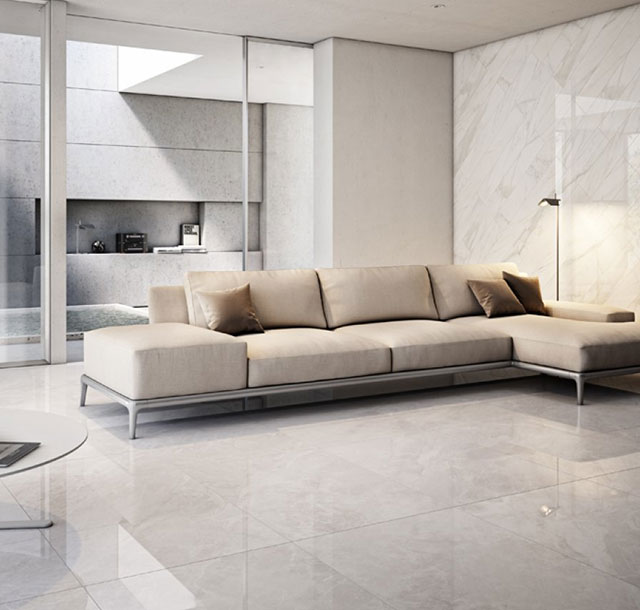 Our Range Of Glossy Ceramic & Porcelain Tiles - Shapes, Sizes, Colors
Hanse high glossy ceramic & porcelain tiles sizes range from small 300×300mm, 300×600, 600×600mm to large 1000×2000, 1200×240mm. When it comes to shape options for glossy tiles flooring and wall, classic square and rectangular tiles are a staple of our online range - including the impossibly versatile metro tile - but we also have some more unusual shapes on offer, such as herringbone and hexagon. You'll be spoilt for choice when it comes to choosing a high gloss finish tile color. Traditional white, luxurious grey, bright yellow, classic black, romantic pink, soft beige, Mediterranean blue all available at Hanseceramictile.
Why Choose Glossy Tiles Hanse
At Hanseceramictile shop, we understand that the right tile has the power to make any internal and external design project a stunning success. That's why we have a wide range of best tiles glossy finish in different colors, sizes, shapes and patterns for you to select. With so many variations, you're guaranteed to find the perfect product for your bathroom, living room, kitchen or outdoor floor/wall project. We promise that you enjoy the most affordable high gloss tiles price. Each Hanse cheap glossy tile for sale complies with international quality standards to ensure that we only offer the very best.