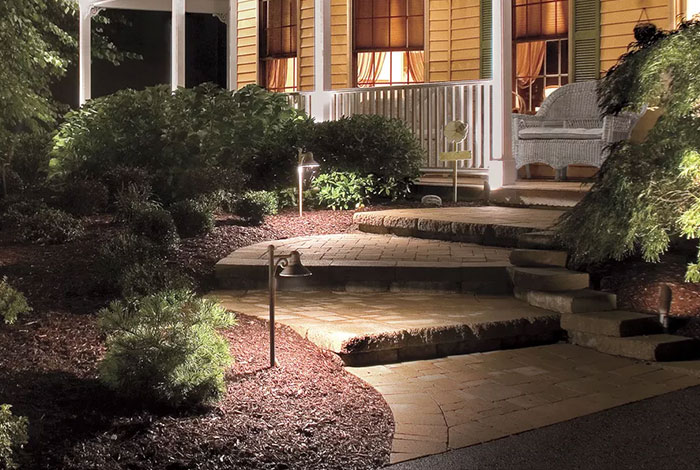 Hanse Landscape Lights – Best Choice For Outside Landscape Lighting
You've put so much effort to decorate your first-rate interior and exterior. Can't let the beauty of your front yard just disappear at night! Landscape lighting is one of the most popular outdoor lighting widely used in brighten up outdoor area, or as an investment in beauty, or keep to safety and alarm, or just for entertainment. Landscape lightings fixtures mostly are made from materials like Aluminum, Acrylic and PC, which have the characteristics of excellent impact resistance, highly flame-retardant, high light transmittance, temperature and weather resistance and easy to maintain.
See All Lanscape Lights
Hot Products
Shop Cheap Price Lighting For Landscape
Hanse is a professional landscape lighting wholesaler in China. Our wholesale lighting products include outdoor wall lighting, post lighting and security & floodlights. Welcome to buy cheap low voltage landscape lighting, Led landscape lighting, solar landscape lighting, spotlights, path lights and deck lights. Hanse manufacturer engages in providing the latest landscape lighting designs, and best quality landscape lights at affordable price.
Types of Outdoor Landscape Lightings
Path Lighting:
Path lights are the most needed outdoor landscaping lighting for bringing lights to the walkway or stairway. Hanse solar powered flood light for sale reduced energy consumption, resulting in longer battery performance. Solar technology landscape lighting means no need to maintain or replace the bulb, just put the Led landscape lights on the ground to get plenty of sunshine in the day. Brighten up your pathway, garden and patio space at night
Spotlight:
Led spotlight is great for illuminating trees, bushes, gardens. With lightings for outdoor walls can show the landscape features. Ac/dc 12v low output voltage, safe for surrounding children, or pets. Easy to set up and install. With corrosion resistance, heat dissipation, waterproof and resistant of heavy rain.
Flood Lighting:
Led flood lightings for sale will be perfect for its attractive looking, durable for long-lasting illumination. Led landscape lighting is more economical and efficient than electric lights, because of environmental protection, safety, easy to install and maintain. Light up your yards, driveway, signboard, plants area.