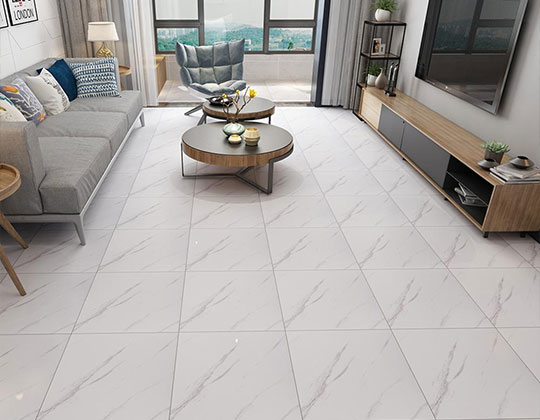 Hanseceramictile.com is one of the most reliable wholesale ceramic tiles vendors in Foshan China, manufacturing high quality tiles at low ceramic tiles prices.
Ceramic Tiles designs contain

16 colors

,

10 finishes

,

8 features

and

18 sizes

,

436 ceramic tiles

in total.
All the hot selling cheap ceramic tiles products are of strict quality and produced by standardization of the management.
Buy cheap Hanse ceramic tiles for sale to add a touch of taste and personality to your house now!
In addition, gorgeous ceramic floor tile, ceramic wood tile, ceramic wall tile, kitchen ceramic tile are available at Hanseceramictile shop. If you are looking for wholesale ceramic tiles designs, you are at the right place!
Hanse - the professional Foshan China ceramic tile manufacturer & supplier will continuously wok on improving the designs of our ceramic tiles to ensure that you get the best import ceramic tile products for your project!
Hot Products
Related Tiles
Related Search
Ceramic Tiles - Ceramic Floor & Wall Tiles
Ceramic Tiles are one of the main décor materials used in the construction industry for building interior and exterior floors, walls, roofs, footpaths, swimming pools, partitions and more. Ceramic Tile is typically made from various minerals and clays that have been fired in a kiln, which have the characteristics of stain-resistant, wear-resistant, easy to clean & maintain. Additionally, with an array of colors, patterns, shapes, and sizes available, Ceramic Tile has been the one of the most popular tiles all over the globe. Based on the applications, the ceramic tiles have been segmented into the ceramic floor tiles, ceramic wall tiles, and others include ceramic ceiling tiles, ceramic roofing tiles, and ceramic countertop tiles. Nowadays, Ceramic Tiles extensively employed in several areas throughout the residential house such as living room, kitchens, bathrooms, basements, porches, laundry rooms, and other moisture-prone areas, also widely applied to commercial complexes such as hospitals, educational institutions, and airports.
See All Ceramic Tiles Products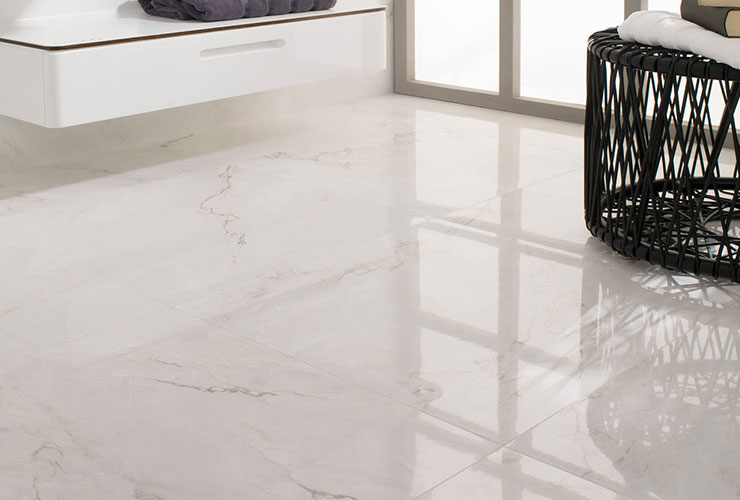 Hanse Ceramic Floor & Wall Tiles - Durable, Stylish, Versatile
Stylish, durable, elegant and versatile Hanse Ceramic Tiles are available at affordable prices in a wide variety of styles, colors and sizes to suit the specific needs of different environments. Whether floor tiles or wall tiles or roof tiles, ceramic tiles are an ideal choice for the bathroom, living, footpaths, hall, swimming pools, kitchen, other multi-friction and moisture-prone areas. On Hanseceramictile.Com not only numerous ceramic tiles, but also friendly service is waiting for you, we will gladly advise and assist you with the ceramic tile purchase. Ceramic Wall tiles for a kitchen, ceramic floor tiles for the exclusive bathroom, ceramic roof tiles for the bright ceiling or a luxurious ceramic pathway tile covering for the entrance area - with ceramic tiles you create a welcoming atmosphere in your room.
Benefits of our Ceramic Tiles:

An array of patterns, shapes, sizes, styles, finishes and colors available
Durable, water- resistant, stain- resistant, and wear-resistant, and easy to care
Customized design accepted & OEM service provided, excellent one-stop service
Application of our Ceramic Tiles:

Interior and exterior floors, walls, roofs, footpaths, swimming pools, partitions and more;
Living room, kitchens, bathrooms, basements, porches, laundry rooms, and other moisture-prone areas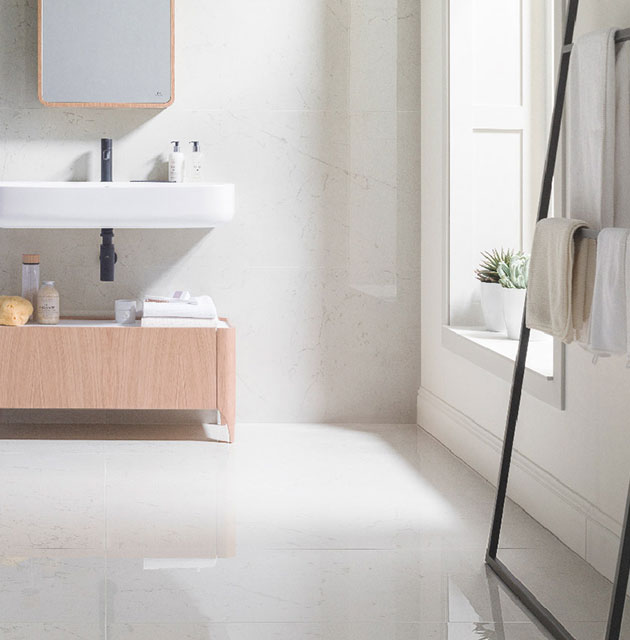 Hanse Ceramic Tiles Design Ideas For Different Applications
Ceramic Floor Tiles
Because tiles are very durable, have a long service life, and have a variety of appearances, they are widely used in interior decoration, from gorgeous marble appearance to rustic wood grain tiles, from elegant white large sizes to unique grain tiles, whether you like fashion or vintage style, you can use Hanse tiles to create a unique charm for your floor!
Ceramic Wall Tiles
Unlimited styles and colorful tons create unparalleled beauty for your walls. Mosaic ceramic wall tiles and hexagon ceramic wall tiles bring vitality to your walls. Moroccan and 3D printed pattern ceramic tiles create a timeless retro style for your space. Rural-style ceramic tiles allow you to enjoy a refreshing and elegant comfort.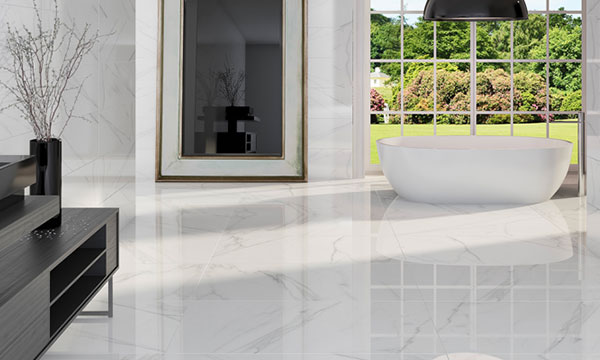 Ceramic Kitchen Tiles
Whether it's kitchen wall or floor, ceramic tile adds a striking visual effect to the design. Using different tile materials, eye-catching patterns and delicate tones for your kitchen backsplash is a great opportunity to showcase your design style, no matter what position you may be in the culinary field. In the kitchen, classic subway tiles, mosaics and patterned ceramic tiles, especially those covering the entire wall, are still very popular, using easy-to-maintain materials to give your space the look and feel of wallpaper. Lots of hexagons, dark, dramatic colors, like navy blue, dark green and black, brick looks are seen on the kitchen backsplash and wall. In a room that is used almost every day, it is important to have both easy to clean and durable Kitchen floor tiles. From modern to classic, Hanse tiles can easily achieve almost all the styles you dream of, while retaining their easy-care attributes.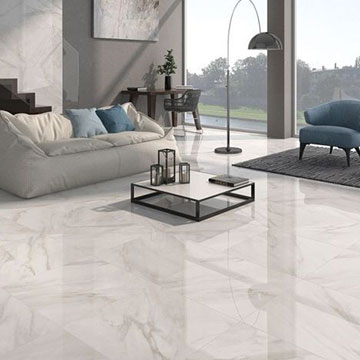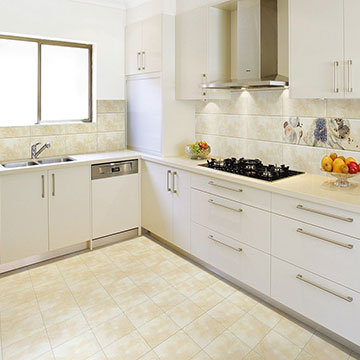 Ceramic Living Room Tiles
From fascinating marble look to vivid patterns to rustic wood effect, the options are endless, and you can pretty much replicate any look you want using your living room. Boldly declare in your living room by adding textured surfaces or unique geometric patterns. Chic and colorful mosaic wall tiles use a modern and elegant design to bring a sense of vivid style to your space. If you have a large living room, it is a good choice to mix and match the materials and colors of the tiles, and use your attitude and energy to inject energy into your living room. Whether your living room is large or small, ceramic tiles are a great choice for flooring. Without sacrificing warmth or aesthetics, it is more beautiful than carpets, easier to clean, and more durable than traditional wooden floors. Tiles are also a great way to add personality and style to your living room walls.
Ceramic Bedroom Tiles
Some people think that ceramic tile is not a regular choice for bedroom flooring, but with its amazing durability and extensive color and surface treatments, as well as the ideal surface for installing heating pads, it can create a surprisingly warm and friendly hue in the bedroom And comfort. For example, the colorful wood grain tiles and the diverse paving patterns create a very convincing look. Marble exterior light tiles do an excellent job of providing durable, easy-to-clean floor coverings that are attractive and cost-effective. Ceramic tiles are also a great way to add personality and style to your bedroom walls. Real textures or clever mosaic designs make your space more beautiful.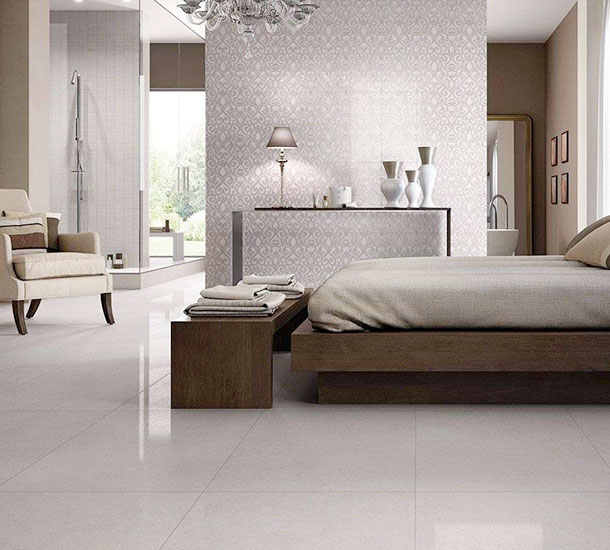 Get Our Ceramic Tiles Prices List - How Much Does Ceramic Tiles Cost
The cost of ceramic tile material for indoor & outdoor depends on a few factors. These include: ceramic tile manufacturer & supplier, style, color, size, sales tax, shipping, delivery fees and where you buy it from. There are a couple of the most well-known manufacturers of ceramic tile products in the market. As one of the largest independent ceramic & porcelain ceramic tile distributors in China.
Hanseceramictile offers the best quality wholesale ceramic tiles for bathroom, kitchen, living room, bedroom and outdoors. The price for ceramic tile on sale Hanse is the most affordable compared with other ceramic & porcelain tile manufacturers' in China, range from 2.25 USD to 120 USD. So, whether you want to give your home a fresh new look or you want a durable flooring option for your new home or office, Hanse cheap price ceramic tiles for sale will be your ideal choice. Get our ceramic tiles prices list and buy cheap ceramic & porcelain ceramic tile China now!