Product Details
Model Number

MD001T

Brand Name

Hanse

Modelnumber

MD001T

Place Of Origin

Guangdong

Size

300 x 300mm
Product Description
Looking for quality materials for creating beautiful indoor/outdoor pool? This type of ceramic mosaic tile 300x300mm has been popular all the time, whether it is in public places such as swimming pools, bathrooms, kitchens or other in the home. Pool mosaic tile require a higher material quality. As the swimming pool environment is very bad. In addition to water, your swimming pool also contains chlorine, acid and many other chemicals that help prevent the growth of algae and fungi. The swimming pool needs to be able to withstand this harsh environment. So use the great mosaic tile are necessary. Hanse cheap mosaic swimming pool tile 12x12 is a great choice. Features a mix of light blue, dark blue and white colors, perfect for floor and wall of pool.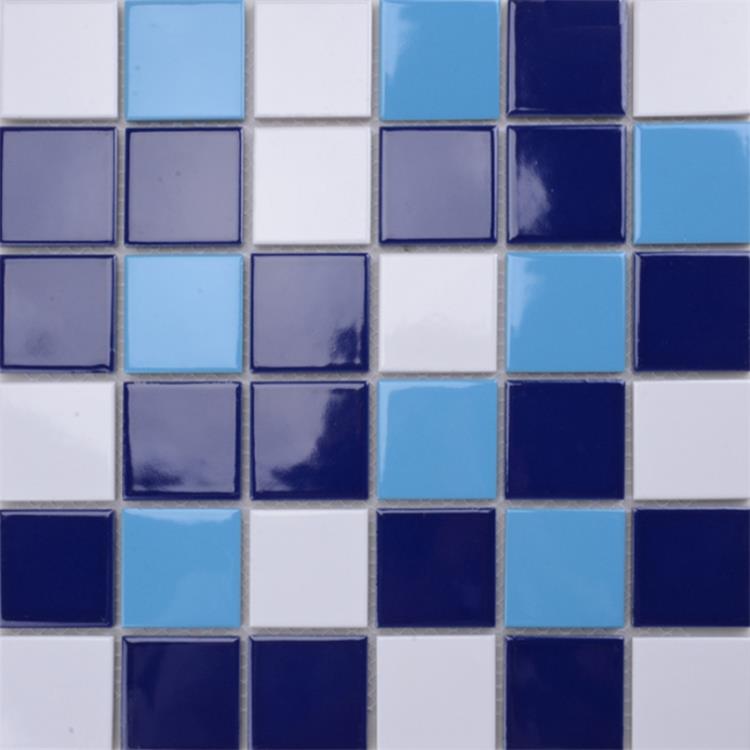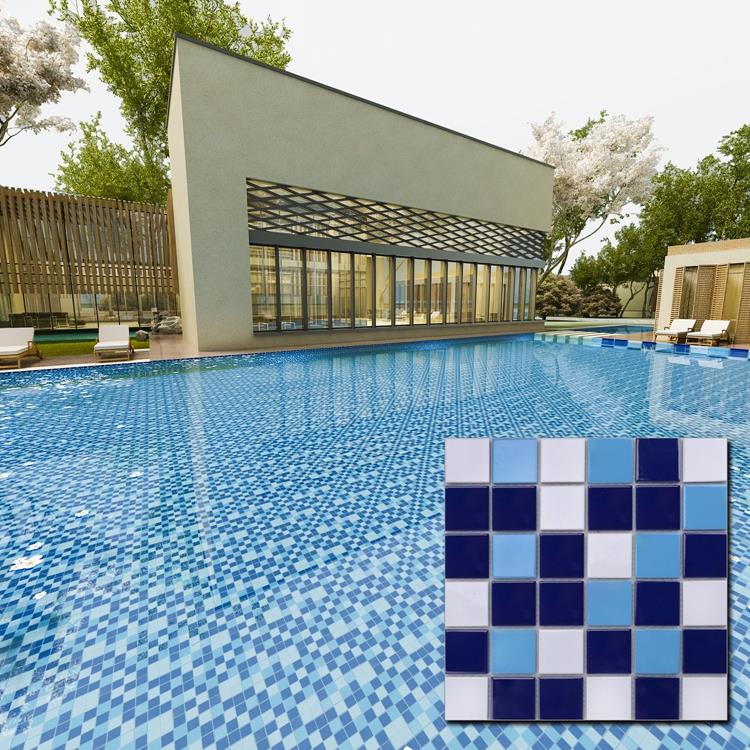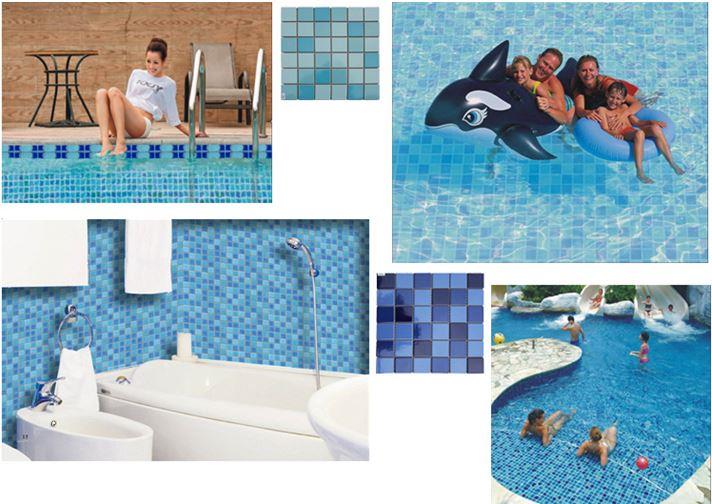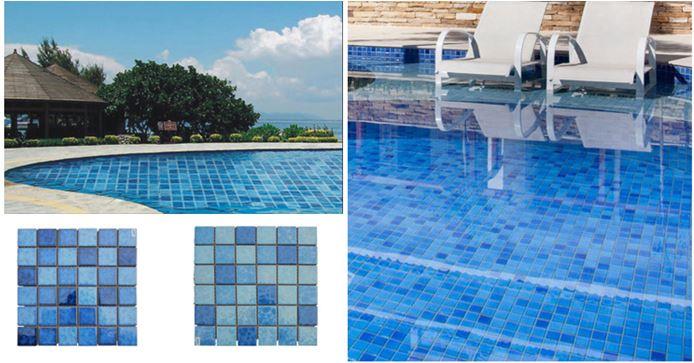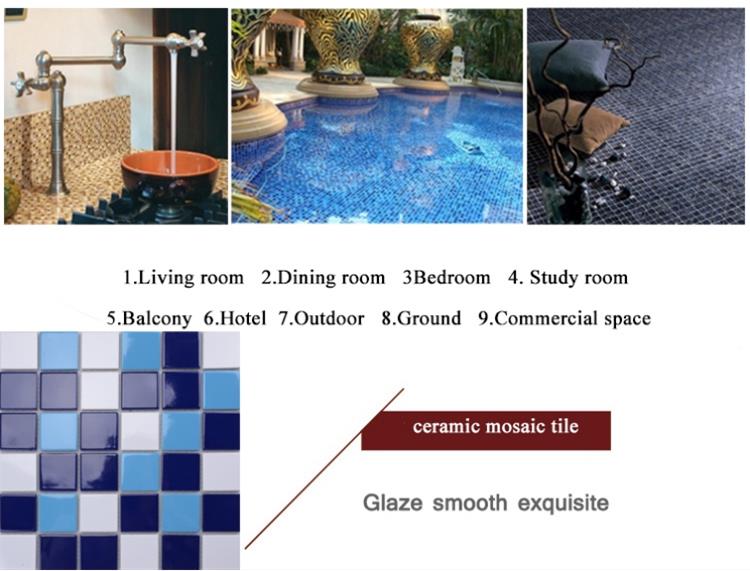 Tile Certifications
About Hanse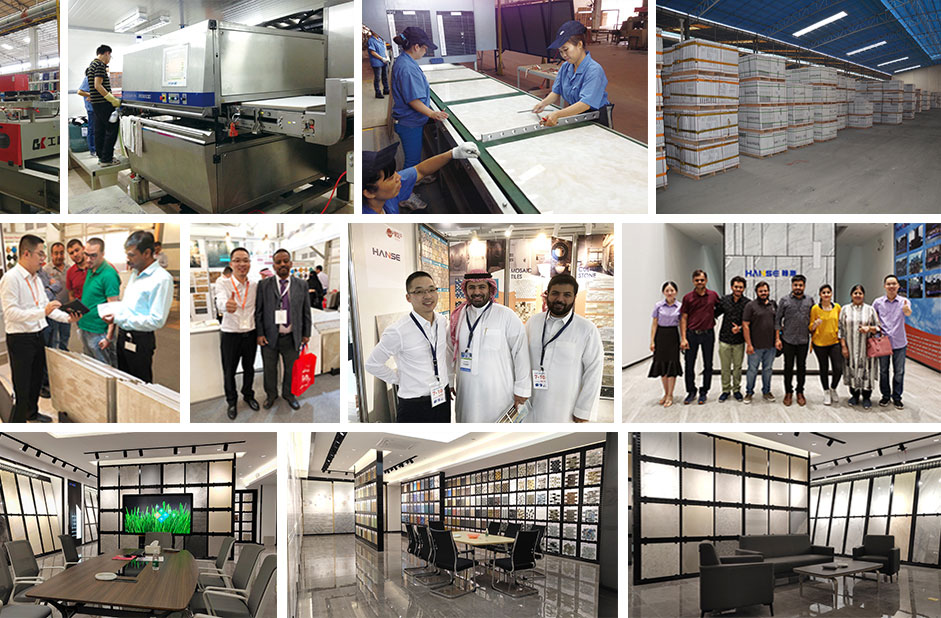 Our Services
Free Sample

Free sample order is provided, but the transportation fee should be paid by yourself. We ship the goods via Guangzhou port.

Design Scheme

We offer design scheme and effect drawing, helping you realise your vision for the most beautiful, effective and functional environments.

Product Types

Our products for sale including: bathroom accessories, sanitary ware, lamps, sockets, ceramic tiles and kitchen cabinets products.

Online Showroom

For more products please feel free to contact us. We accept online video chat that(whatsapp/wechat: +13927765473) you can get closer to visit our showroom and we'll show you all of our ceramic tiles, switch & socket, lighting, sanitary ware, bathroom products and cabinet products.
Featured Reviews
The ceramic tile wall is very simple, not gorgeous, more suitable for modern decoration style, but also the kind I prefer. The floor tiles are non slip, the wall tiles are mirror. I like the mirror very much. The effect of the tiles is really good. The price is also fair, because there are many times to buy, the service is very considerate, and the cooperation is very happy.
The goods have been received, the packaging is tight without damage, the anti-skid effect of ceramic tiles is very good, the color is also what I think, it is really suitable for very good-looking. Tile service is good, delivery is timely, tiles are very good and beautiful, big brands are trustworthy.
The first time I bought ceramic tiles on the Internet, I was a little worried at the beginning. I didn't expect that the effect was so good when I came back. The customer service was also very good. I received the ceramic tiles. I liked the designs and colors. The quality is good. I'll buy it here later.
Ángel Rodríguez Rodrígues
We use it to make the back board of the kitchen and live very well. We also made a dressing room floor. I like the price and quality of these ceramic tiles. The tiles are very satisfactory, the quality is very good, and the color is good.
After the tiles are laid, we can evaluate them. I'm really satisfied. It's the feeling we imagine. Good. The tiles of the simple department are very versatile. The bedroom has also been paved with 800 big bricks. It's very good. The amount of online shopping is quite large. I haven't bought so many before. I have to say how I feel. Overall, I'm very satisfied. Full marks can be given to the customer service attitude and product quality. 80 points can be given to the material flow. There are twists and turns in the middle. After communication, the store helps to solve the problem.
The surface of ceramic tile is smooth and flat, the thickness is just right, and the lines are clear. The price of ceramic tile is cheaper and cheaper than that of other brands. It's not bad. After receiving the ceramic tile, I opened the package and looked at it. It's not damaged. It's beautiful and practical.
The tiles are not bad. The packaging is really awesome. There is no breakage. The Tilers decoration is particularly beautiful. The neighbors also say that they are good at asking where I buy them, and share them with my neighbors. But the color is not as bright as I thought. Thank you for the good product that Hanse brought to us. It's taken in dark. It will be finished later. Then, ha ha, Hanse is far away. I should be the farthest one. From Guangdong to Hanse, big bricks are not broken, wall bricks are broken, small floor bricks are lost and reissued. I hope the brick quality is good, and I wish the business prosperous! It's very good. Liangtang has improved the space for my family. Am I eating out now? When will our lifestyle come back? When will our lifestyle come back? When will our lifestyle come back? When will our lifestyle come back? Your life is a wonderful one. My life means that I am one Kind of happiness. My life means that I am a kind of happiness. My life is to say sorry. My life is to say sorry. My life is a wonderful one, your life is a wonderful one, very good, very good, very good, very good, very good, very good, very good, very good, very good quality, very good packaging, good color, very cheap, very fast delivery, good tiles, no color difference, beautiful appearance, good gloss, good workmanship.
The delivery of tiles is very fast, the quality is very good, there is no defect, the package is not damaged, the seller's service attitude is good to recommend, the tiles are really good, tile tiliers say the quality is particularly good, also very heavy, very consistent with our home decoration style, there is no filter at all, it's very good-looking.
They put the stone on half of the wall on the first day, and finished the task the next day. Initially, we planned to install a base plate on the gypsum board, but we noticed that the product can be installed on the gypsum board, each manufacturer's height is less than 10 feet
The ceramic tile product has complete package, consistent description, clear pattern, good paving effect, satisfactory quality and good price. It's a very pleasant shopping. It's recommended to friends and called for customer service. The ceramic tile is also very beautiful and calculated accurately according to the drawing. One or two extra boxes are used up. I'm very satisfied. I'd like to add salary to customer service.
Load More
All Colors
Related Products
Products you may be interested in