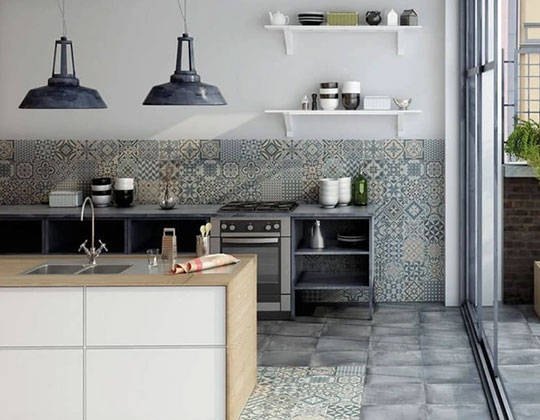 Hanseceramictile.com is one of the most reliable wholesale kitchen tiles vendors in China, manufacturing high quality tiles at low kitchen tiles prices.
Kitchen Tiles designs contain

16 colors

,

8 finishes

,

9 features

and

18 sizes

,

320 kitchen tiles

in total.
All the hot selling cheap kitchen tiles products are of strict quality and produced by standardization of the management.
Buy cheap Hanse kitchen tiles to add a touch of taste and personality to your house now!
In addition, gorgeous kitchen tiles are available at Hanseceramictile shop. If you are looking for wholesale kitchen tiles designs, you are at the right place!
Hot Products
Kitchen Tiles Design - Why Choose Porcelain & Ceramic Tiles For Kitchen
There are many soot stains in the kitchen, and not easy to clean, so many families choose to lay ceramic/porcelain tiles on the kitchen wall and floor, as ceramic tiles can not only beatify the kitchen environment, but also have the characteristics of easy cleaning and corrosion resistance, which are loved by consumers.
The kitchen is also a place where water is often used. When decorating, it should also be waterproof. The waterproof layer must be connected with the floor and wall. So the ceramic tile for kitchen is the best protection of the waterproof layer. Without the protection of the ceramic tile layer, the waterproof layer will soon age and lose its waterproof effect.
See All Kitchen Tiles Products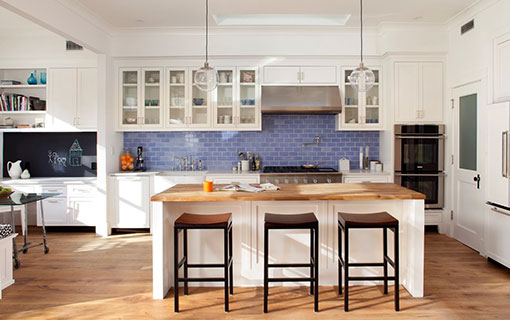 Buying Kitchen Tiles Online With Hanseceramictile Shop
Considering buying your kitchen tiles online? The only site you'll need is Hanseceramictile - which is one of the China best manufacturer of kitchen tiles with high quality at competitive prices that is provided in a wide variety of finishes, textures, patterns and colors according to customers' requirements. All the kitchen tiles products are made using state-of-the art technology to ensure that each kitchen floor/wall tile is of high quality. Whether you're fitting a new kitchen or giving your existing one a refresh, our enormous range of kitchen tiles offer the perfect way to make your kitchen your own. Various kitchen tiles design sizes available here: 300x300mm, 300x600mm, 400x400mm, 500x500mm, 600x600mm, 800x800mm or customized.
Features Of Kitchen Tiles Hanse

- Waterproof
- Skid-proof
- Dirty-proof
- Wear-resistant
- Easy to clean and maintain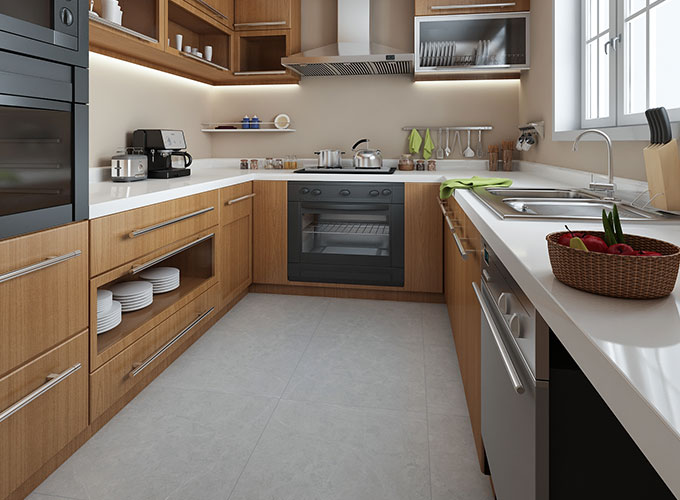 Kitchen Tiles Ideas - How To Choose Right Tile For Kitchen
Light Color Tiles For Kitchen
At present, many kitchen tiles on the market are mainly white. In fact, you can also choose some light colors such as light yellow, light blue, light grey tiles, etc. These light and cold colored tiles will make people feel comfortable and happy in the high temperature and oily smoke environment. In addition, light tone can play a visual effect of expanding the space area, making your kitchen feel more spacious.
Small Size Tiles For Kitchen
The area of the kitchen is generally small, so when choosing ceramic tiles, we should choose small size ceramic tiles 200X200mm, 300X300 or 300X600 to avoid cutting large size ceramic tiles, so as not to waste time, tiles and money. Of course, if the kitchen area is large, you can also choose larger specifications of kitchen tiles. Hanseceramictile shop can provide a maximum of 800X800mm, 900X1800mm, 1000X2000mm tiles and more.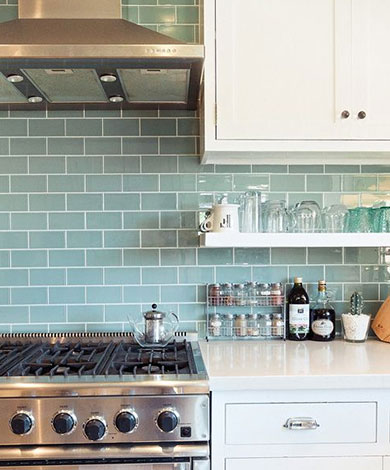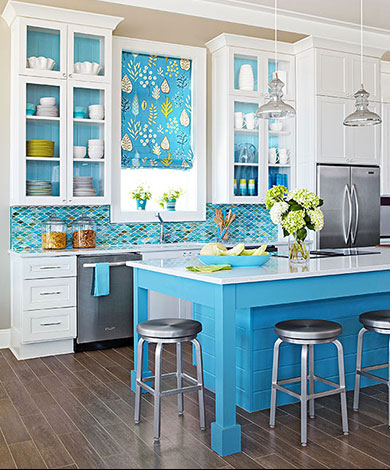 Matte Tiles For Kitchen
We'll eat three meals a day in the kitchen. If the kitchen floor is wet, there will be many security risks. So when decorating the kitchen, antiskid performance becomes particularly important. In the current market, matte tiles are more popular, because matte tiles can best meet the requirements of kitchen. Matte tile has features of abrasion resistance and skid resistance, it's very durable, so matte tiles is suitable for use in the kitchen.
Which Type Of Tile Is The Best For Kitchen Floor & Wall?
Subway Tile For Kitchen
The beautiful, decorative subway tiles are the epitome of elegance, and offer an ideal way to take an otherwise low-key design theme up a notch. Available in a number of celestial shades, including black, blue and grey, this sumptuous tiling solution guarantees kitchen wall tiles with added glamour.
Mosaic Tile For Kitchen
When the kitchen space is large enough, you can choose the unique mosaic tile. It can be arranged according to different combinations, with a variety of gradual changes, repeated wall patterns, to create a unique shape. It is a perfect match with the marble element commonly used in the kitchen. The collocation of retro mosaic tile and marble bursts out different sparks in an instant, making the quiet space more lively. Mosaic tile can be laid on the wall or floor, brings wonderful visual experience to the kitchen space.
Marble Tile For Kitchen
Marble tile is known as the most connotative and aesthetic tile, install marble tile in the kitchen can create a high-level sense of luxury and elegance for this space. This type of ceramic tile is suitable for the whole house or partial tiling. It is recommended to choose white and gray marble tiles for partial paving, which can make the kitchen look more bright and atmospheric. Delicate texture, simple color, with a stable and elegant sense of high-level, in this highly practical space - kitchen to show its unique charm.