Product Details
Model Number

HS-GB01

Brand Name

Hanse

Brandname

Hanse

Modelnumber

HS-GB01

Function

Non-Slip

Place Of Origin

Guangdong

Province

Guangdong

Function

Firebrick

Function

Antibacterial

Function

Acid-Resistant

Function

Wear-Resistant

Size

Customized Size

Function

Heat Insulation

Function

Fading Resistant
Product Description
The customized size wall & floor tile is an exotic, brown tile with cheetah-like spots. It is a highly prized granite, loved for its quality and consistent texture for your house. In both commercial and domestic kitchen tile installations, it can be employed, and it goes well with a wide range of interior design styles. The granite tile is very dense and robust. Its density and durability make granite highly resistant to damage or signs of wear. It is frost resistant, so you can use it to carry an indoor tile installation into an outdoor space. A bright gloss and a smooth surface characterize polished tile. Make a statement with our brown granite polished wall/floor tile in your home or business!
Benefits Of Buying Granite Wall Tile Polished From Hanse
- Always the best outlet price is offered for buying brown polished granite wall tile.
- Our granite wall/fllor tiles for sale are known for their durability and versatility, used for kitchen, bathroom, patio, indoor/outdoor.
- If you have any questions about your brown granite wall tile purchase or any other product for sale, our customer service representatives are available to help.
- When you buy a customized size granite wall tile in brown online from Hanseceramictile, we make it as easy as possible for you to find out when your product will be delivered.
- As a professional tile manufacturer, Hanse can fully customize colors, sizes, patterns, etc. according to the special requirements of your project.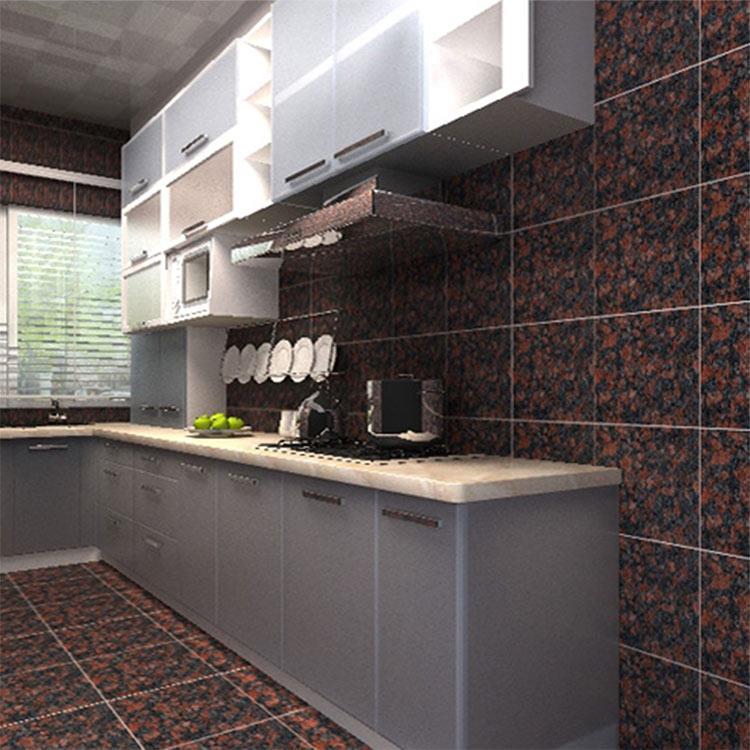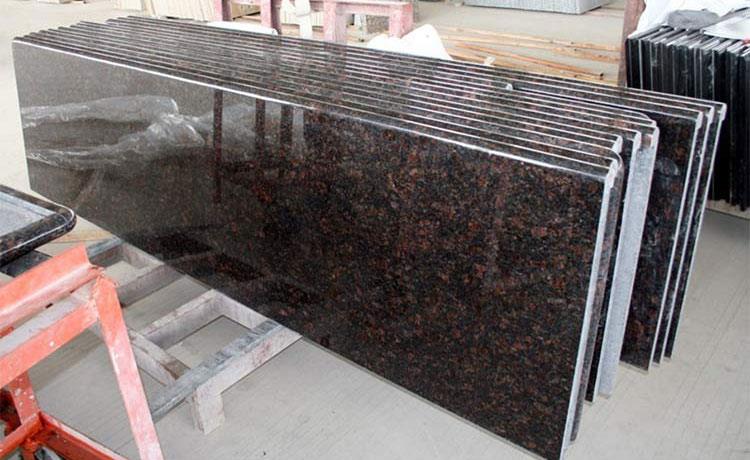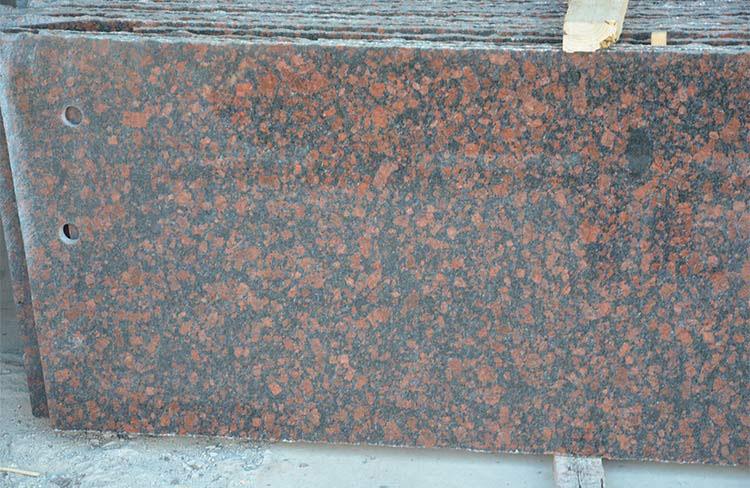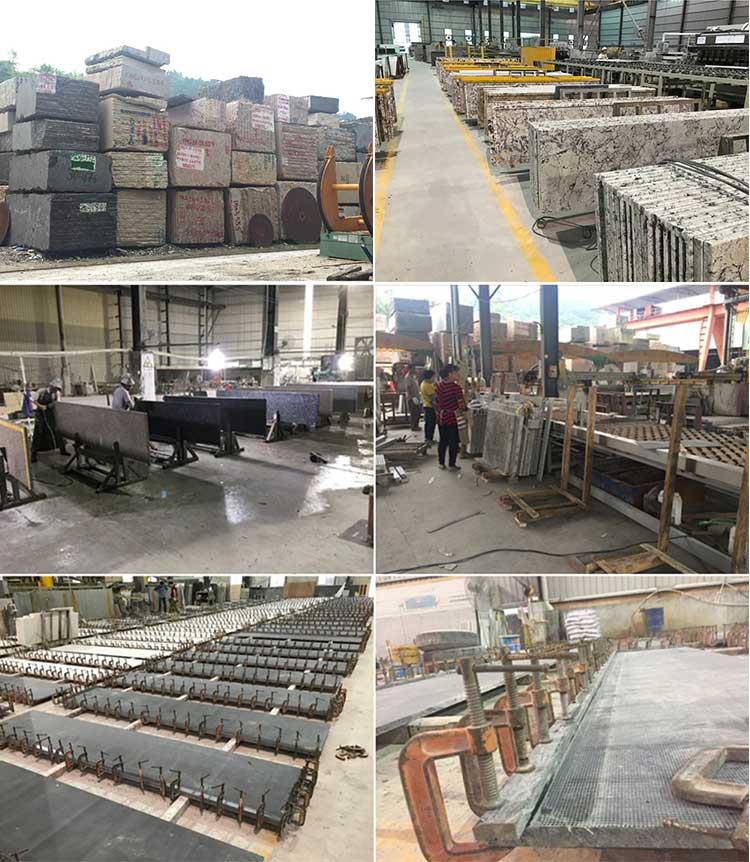 Tile Certifications
About Hanse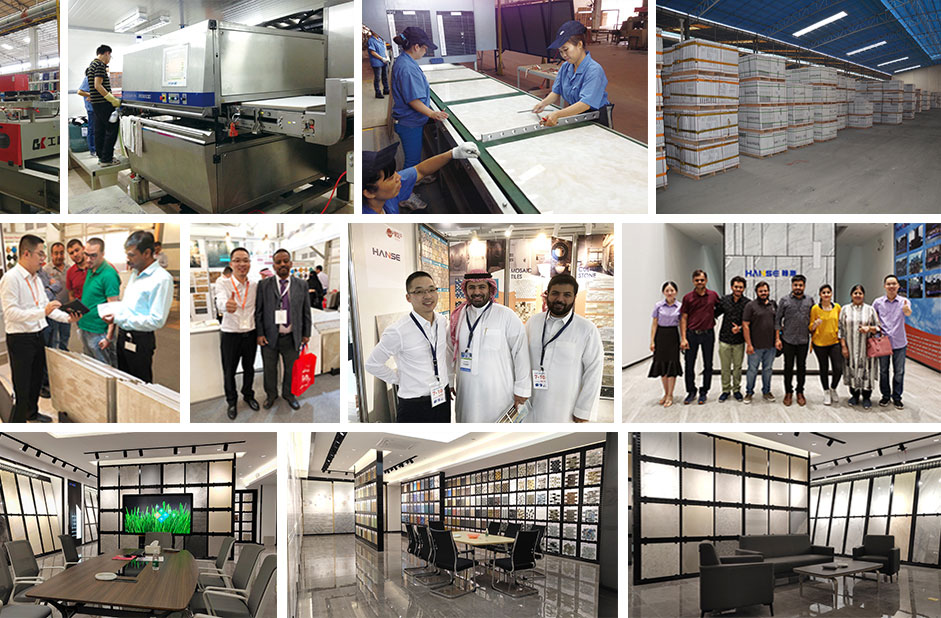 Our Services
Free Sample

Free sample order is provided, but the transportation fee should be paid by yourself. We ship the goods via Guangzhou port.

Design Scheme

We offer design scheme and effect drawing, helping you realise your vision for the most beautiful, effective and functional environments.

Product Types

Our products for sale including: bathroom accessories, sanitary ware, lamps, sockets, ceramic tiles and kitchen cabinets products.

Online Showroom

For more products please feel free to contact us. We accept online video chat that(whatsapp/wechat: +13927765473) you can get closer to visit our showroom and we'll show you all of our ceramic tiles, switch & socket, lighting, sanitary ware, bathroom products and cabinet products.
Featured Reviews
I want to clean up the yard and replace it with ceramic tiles. The style is good. I wanted to buy a tile to try. It's really nice and suitable. Tiles have been patronized for four or five times. The house designed by the terrazzo for the owner is very satisfactory. The quality and effect are all good. It's not good to comment. It's suggested that the owner Hanse should be more innovative. He doesn't need to look everywhere when he comes here. It's best to find new products with characteristics.
It's still in the process of tight tiling. I don't do sanitation work. I think the effect will be better if the decoration is good. The quality of the tiles in the shop is very good. The new neighbor came to see and said he would buy them. He has already sent a link to him. The simple style is still very good. The tiles are packed well without damage. The quality is very good and there is no color difference. I bought more than 10 pieces of small-scale decoration next time.
Got the tiles. The pattern is really beautiful. It's my favorite type. Good quality, too. Specifications and standards. There is a need to also come, tile floor tiles received the packaging strict delivery speed, good quality and low price, praise!
I don't know much about the decoration of the house I just bought. Customer service Mo Mo Mo gave me a lot of suggestions and attentive questions about the decoration. According to my ideas, I designed the renderings, which made me feel good and intimate. After the decoration, I felt more valuable. I didn't expect such a favorable price and quality. I was very happy. The floor tiles were received, with special color Don't like it. The real thing is the same as the picture, and the price is very real. It's much cheaper than other brands of ceramic tiles. The logistics is also very fast, the packaging is very good, there is no damage, and it's highly praised.
Alexandre dos Santos Nunes
Received the tiles, the price is very cheap, cheaper than other brands of tiles. Good quality, fast logistics. Tile floor tiles received, good quality, especially like this color, it is very clean, no color difference, wear-resistant, practical, reasonable price!
Length and variable pattern make beautiful realistic recycled barn wood appearance with tile durability, I like my new bathroom floor tiles very satisfactory. The bricklayer said the bricks were hard. The tile of the bar is very good and the workmanship is very exquisite,
The tiles haven't been installed because of the countertops we're waiting for, but I can see that it's going to be amazing and durable, upgrading my kitchen to something more practical and modern than the 1974 kitchen I've been living in since 1985
The quality of ceramic tile products is very good, Hanse's service attitude is also very good, very satisfied, the quality is very good, the design and color are also beautiful, mainly the glaze is smooth, the edge cutting is very neat, the water absorption test is also very satisfied, the price is much cheaper than other brands of ceramic tiles of the same grade.
The quality of ceramic tiles is very good, the packaging is very careful, the pattern is what I like, it feels better than pure white, the atmosphere is not monotonous, the ceramic tiles are received, the quality is very good, the texture is clear, the color is very beautiful, very satisfied.
Tile people have not been in the new home side, can only find online stores and agents, delivery time is OK, about a week to receive the goods, looking close to what I want, good! The tiles are very good and of good quality.
Load More
Related Products