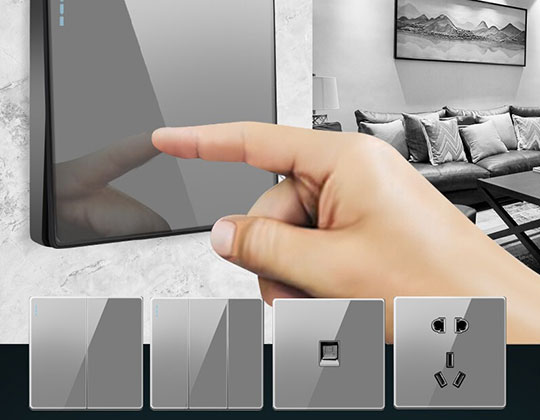 Switch & Socket

Are you starting a new electrical switch installation? Or is it time to replace your old one? Switch socket is the electrical switch and socket installed on the wall, which is used to connect and disconnect the circuit. Sometimes it can be used for decoration for the sake of beauty. Consider where you would like to have switches, socket outlets. In the spaces you live and work in, you can choose the elegance, design and functionality of flush-mounting. You will have the choice between dozens of combinations of colours and materials to finish your switches and socket outlets in a look which suits your interior. With switches and sockets available from manufacturers including and many more, you can achieve that professional finish in your homeor workplace at an affordable price.

We have a total of 10 series and it contained 167 products.
Hot Products
Buy Switch & Socket Online - Top Manufacturer Of Switch Socket
If you are looking for switch socket, you are at the right place! Hanseceramictile is the China's top supplier of electrical accessories that has extensive experience in switches and sockets for commercial and residential space. You'll find what you need at the best price and with options to suit all tastes and needs, all kinds of switches and sockets for all types of environments. We have our own factory producing high-quality raw materials for electrical switch socket tile, professional production and R&D team to ensure the premium performance of the wall switches designs and finishes to meet clients' diverse requirement. Replacing your plug sockets with also smarten up your walls, from standard electrical sockets to the latest USB sockets, we've got everything you'll need for your next electrical DIY job. Get just the look you want for your car, table, floor, lamp, wall with Hanse amazing collection of low price electric switch and socket.
See All Switch & Socket Products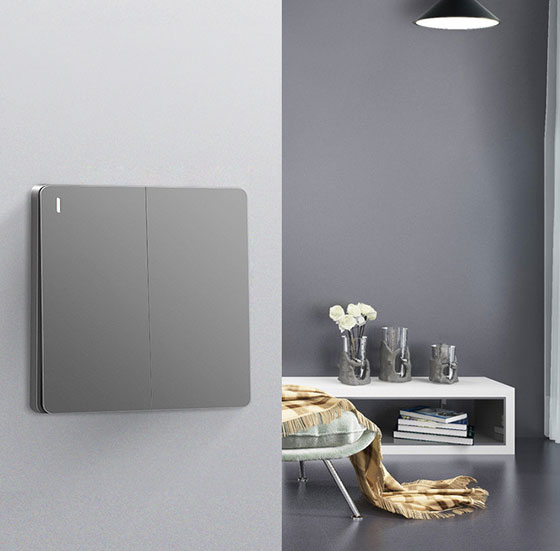 Our Range Of Switch Socket - Colors, Finishes, Materials
When ordering our switch socket, you have a selection of finishes to choose from such as black nickel sockets, brushed stainless steel light switches, aluminum ally wall switches, polished chrome sockets and brass sockets. Match sockets with the same coloured switch for a unified electrical scheme. We have brass light switches, including brass dimmer switches, polished chrome light switches, black nickel light switches, baking paint switches and spray paint switches.
Switch Socket Maintenance
Do not turn switch repeatedly: This will not only increase the power consumption, but also reduce the service life of the switch. During the on/off switch process, the operating parts will be worn.
The socket should be used according to the order: First insert the plug, then turn on the switch, first turn off the switch and then pull out the plug. Avoid spark caused by friction of electrified copper plate in socket.
Alcohol for cleaning switch and socket: Keep the switch socket clean from time to time. Wipe it with dry cloth dipped with a small amount of low concentration alcohol. Never clean it with water.
Why Buying Switches & Sockets Hanse
At Hanseceramictile shop, we understand that the right electrical accessory has the power to make any internal and external design project a stunning success. That's why we have a wide range of best switches & sockets cheap in different colors and finishes for you to select. With so many variations, you're guaranteed to find the perfect product for your electrical installation. We promise that you enjoy the most affordable switch & socket price. Each Hanse best electrical switch and socket complies with international quality standards to ensure that we only offer the very best.