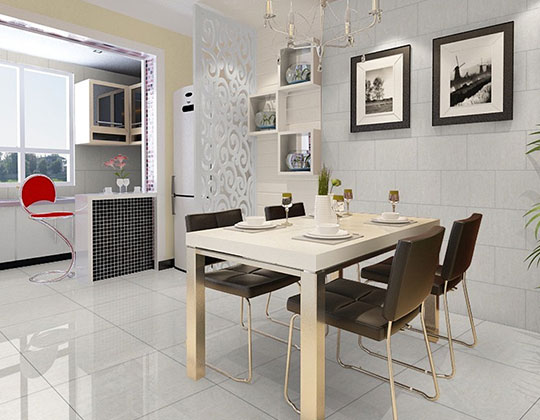 Hanseceramictile.com is one of the most reliable online wholesale honed tiles vendors in Foshan China, manufacturing high quality tiles at low honed tile prices.
Honed Tile designs contain

8 colors

,

4 finishes

,

5 features

and

5 sizes

,

16 honed tiles

in total.
All the hot selling cheap honed tile products online are of strict quality and produced by standardization of the management.
Buy cheap Hanse honed tiles for sale to add a touch of taste and personality to your house now!
In addition, gorgeous are available at Hanseceramictile shop. If you are looking for wholesale honed tiles designs, you are at the right place! Welcome to buy floor tiles online from China Hanse!
Hanse - the professional Foshan China honed tile manufacturer & supplier will continuously wok on improving the designs of our honed tiles to ensure that you get the best import honed tile products for your project!
Related Tiles
Related Search
What is Honed Tile & Honed Finish Tiles
Contrary to the polished tiles, Honed Tile, or honing tile is a type of popular tiles treated with a honed finish, which grind the surface of some natural stone tiles to remove the reflective surface of shiny tiles like marble and get a flat, consistent, smooth and matte looking. Common honed tiles including honed marble tiles, honed porcelain tiles, honed granite tiles, honed limestone tiles, honed slate tiles, honed basalt tile, and other Honed Finish Tiles ideal for floors, stairs, and applications were to withstand large foot traffic and do not need intense light, especially honed marble floor tiles, honed marble wall tiles, honed marble subway tiles, and honed marble bathroom tiles.
The honed finish tile is made of natural clay, and the product after firing is blue-black. Honed tiles have an elegant matte finish that works well as a backdrop in larger bathrooms and kitchens or spaces that have exceptional natural light or gleaming light fixtures.
See All Honed Tiles Products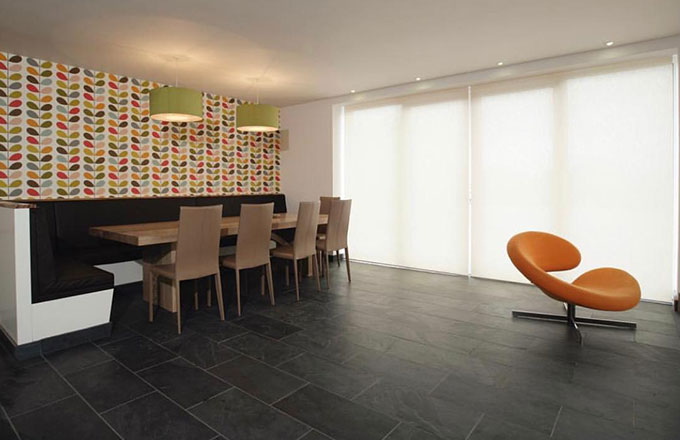 Features
Environmental protection, strong air permeability, good water
absorption, keeping air humidity, wear resistance.
Strong plasticity, give people a simple, steady, simple, and quiet beauty.
High density, good frost resistance, no deformation, no discoloration.
Scratch-resistant and durable, comfortable touching feel and beautiful form, as well as earthy tones.
Honed Tiles Ideas
Honed and polished kitchen tile:
Mixing polished and honed surfaces is an "of the moment" idea that feels fresh. Consider a kitchen island in a showy polished marble-like with countertops in a honed marble of the same or contrasting stone.
Rustic restaurant:
If you are looking for retro rustic style eating space, the restaurant with honed tiles flooring makes a great first impression, with warm caramel and beige tones.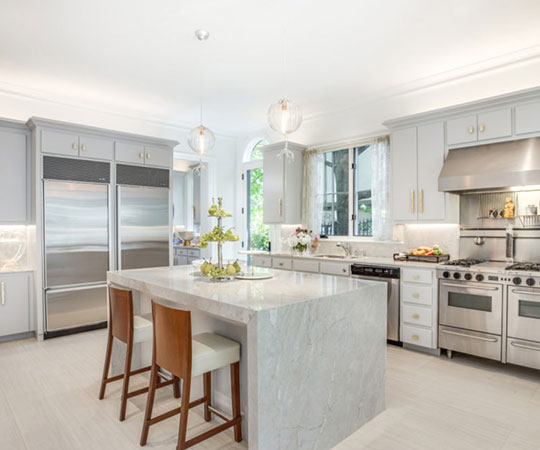 Shower tile honed:
When nature is your backdrop, too many decor details can muck up the view. Add a single accent wall of rectangular honed tile in an open shower — adding just enough interest without being distracting.
Honed swimming pool coping tile:
Honed finish tile is also a kind of popular swimming pool coping tile. Unrivaled durability, dense, anti-skid with beauty makes honed finish pool tiles a popular choice with builders, designers, and homeowners. With both blends and solid colors, square and rectangular shapes, enjoy swimming in an elegant and quiet environment.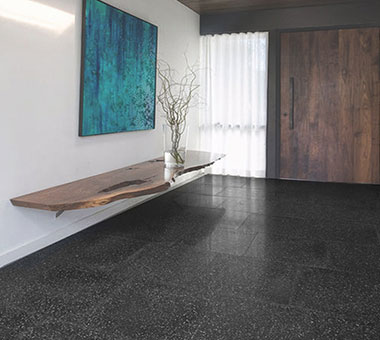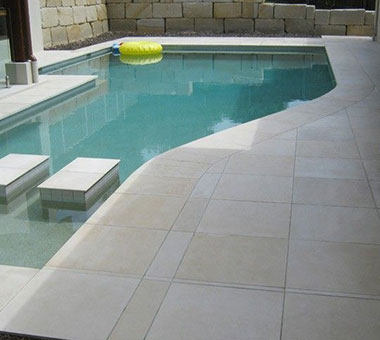 Honed Finish Tiles Laying Steps And Tips - How To Install Honed Tiles Flooring?
Base treatment: Before the construction of honed tiles, the floor ash, floating ash, and other sundries on the floor base shall be cleaned carefully, and cleaned with a wire brush or steel flat shovel. Before the construction, the floor shall be brushed with a cement slurry binding layer. The base course treatment shall meet the requirements of construction conditions. In consideration of the need for decoration thickness, the floor shall be moistened with clear water before formal construction, but there is no ponding.
Snapping line: Snap a vertical cross control line in the center of the site to check and control the position of the honed tile. The cross line can be snapped on the floor and kept at the bottom of the wall. After the cross line is snapped on the floor, the honed tile dividing line shall be snapped on the floor according to the honed tile specifications.
Pre laying: First of all, the color, texture, geometric dimension, and surface flatness of honed tile shall be strictly selected in the design required by the drawing design, and then the pre-laying shall be carried out according to the drawing requirements. Adjust and exchange the errors that may appear in the pre-laying until the best effect is achieved.
Paving: Before paving the mortar, clean the base course and then spray water with a watering pot to wet and brush the plain cement slurry.
Joint wiping: Grouting and pointing shall be carried out 1-2 days and nights after the completion of honed tile installation. According to the color of honed tile materials, mineral pigments of the same color are added into the cement slurry and uniformly mixed into a 1:1 dilute water slurry. The slurry is poured into the gap several times with a mortar pot or wiped with a dry cement mixing color powder. After the completion, the cement slurry of the honed surface shall be cleaned with cotton fiber and protected.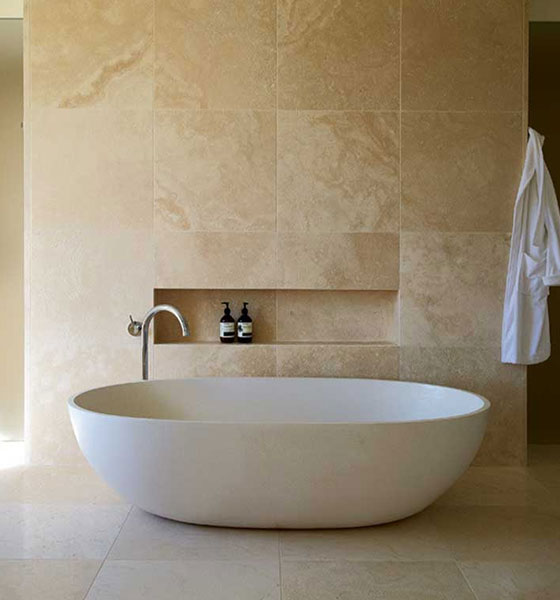 Honed Tiles Floor Cleaning - How To Take Care Of Honed Tile?
In life, it is often encountered that the honed tile floor is polluted by ink, tea juice, coffee solution or animal excreta, etc., which contains color substances. This is called pigment pollution, which needs to be cleaned with professional remover such as stone pigment remover Q-312S.
A honed tile floor is sticky with glue. To deal with such substances, banana water can be used to get rid of them. Pure banana water is mainly used as a paint solvent and thinner. It has a strong smell of banana and slightly soluble in water, which has a very good removal effect on the glue.
After decoration, some cement mortar will be stuck on the honed floor during the decoration construction, which is difficult to be removed after being stuck and fixed. At this time, cleaner Q-215B or strong cleaner Q-305C can be used for cleaning.
Rust spots. During decoration, rust spots will also be produced due to other tools, such as iron. When the iron spots are stained on the tile with a honed finish, they cannot be cleaned directly. At this time, the rust remover Q-330X should be used for cleaning.
For the gap between the honed finish tile and the tile joint, the decontamination paste can be used to remove the dirt at irregular intervals, and then a layer of waterproof grouting can be applied to the gap to prevent mildew.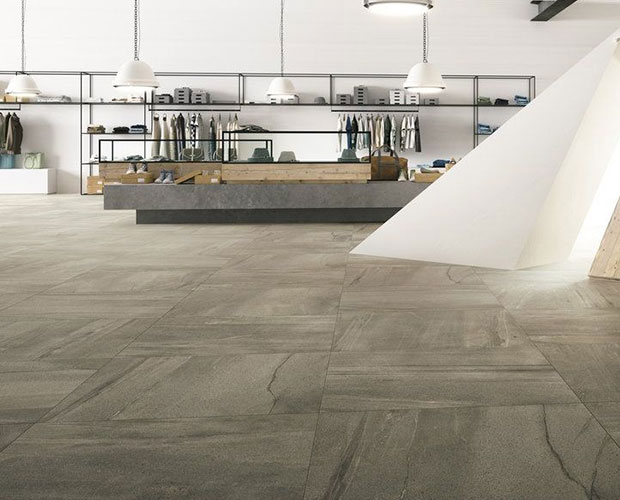 Hanse Honed Wall & Floor Tiles For Sale – Best Honed Finish Tiles Supplier, Manufacturer
Foshan Hanse is a China top wall tiles and floor tiles manufacturer offering high quality honed tiles of a variety of sizes, colors, textures, and patterns, you can solve the shining issues in areas with large traffic and feel the magic of the natural environment within urban space at the same time. Our honed tiles are fabricated and packaged as per strict requirements, strive to ensure each tile has no bumps, ridges, breakage, and reflection, smooth but non-slip. The finish will influence the appearance and feel of the tiles, if you have problems deciding which finish choosing, welcome to consult our professional team.
What's the Advantage of Our Honed Tiles
Honed Tiles Design

Multiple choices of colors, sizes, and textures
Independent Research and Development department
Stylish modern or natural styles

Honed Tiles Manufacturing

Experienced and trained staff
Advanced production technology and equipment
100% quality inspection before shipping

Honed Tiles Service

One-stop shopping
Traceable and on-time delivery
Fast response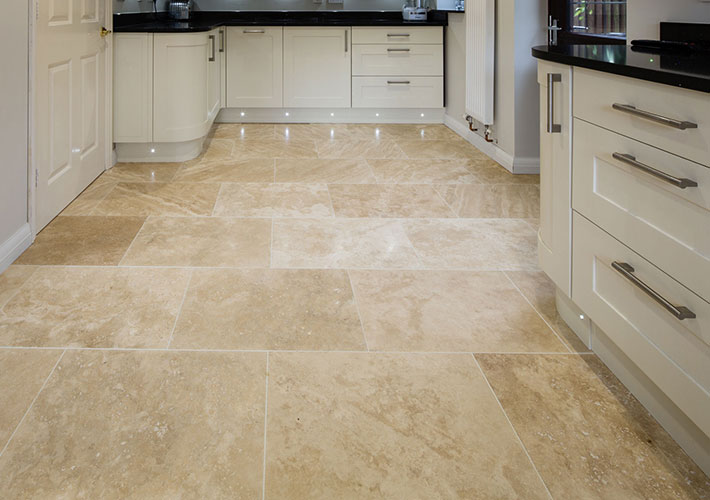 Get Our Honed Tiles Prices List - How Much Does Honed Tiles Cost
The cost of honed tile material for indoor & outdoor depends on a few factors. These include: honed tile, style, color, size, sales tax, shipping, delivery fees and where you buy it from. If you are looking to buy honed tiles, there are a couple of the most well-known manufacturers of honed tile products in the market.
And one of the largest independent online ceramic & porcelain honed tile distributors in China - Hanseceramictile offers the best quality wholesale honed tiles for bathroom, kitchen, living room, bedroom and outdoors. The price for honed tile on sale Hanse is the most affordable compared with other ceramic & porcelain honed tile manufacturers & suppliers in China, range from 1.70 USD to 7.10 USD. So, whether you want to give your home a fresh new look or you want a durable flooring option for your new home or office, Hanse's cheap price honed tiles for sale online will be your ideal choice. You can buy honed tile online here with best service, fast delivery and safety guarantee. Get our cheap honed tiles prices list and buy honed tiles China now!
Hot Products