Product Details
Model Number

HF6601

Brand Name

Hanse

Modelnumber

HF6601

Place Of Origin

Guangdong

Size

600 x 600mm
Product Description
Made from durable porcelain, coated with half polished finish, given a variety of practical versatility (Acid-Resistant, Antibacterial, Heat Insulation, Non-Slip, Firebrick, Wear-Resistant, Fading Resistant), this Terrazzo Look Effect Floor Tiles are the best choice for outdoor venues such as plazas, subway, parks, passageways or interior flooring such as kitchen, bathroom. The gray background is doped with white and dark grey, creating a low-key and elegant granite visual effect. From the 600x600mm size specification, the Hanse Porcelain Floor Tile is designed with continuous splicing and large ground to spell out any specifications you want. This Terrazzo Look Effect Floor Tiles is the perfect choice for outdoor and indoor flooring, not only because of its grey stain-resistant design but also because of its excellent slip and wear resistance. This series of Polished Porcelain Floor Tile is available in a wide range of sizes, colors, styles, finishes, patterns to choose from, can easily be laid in a pattern or single layout and is the ideal material for installation on floors in commercial or residential spaces.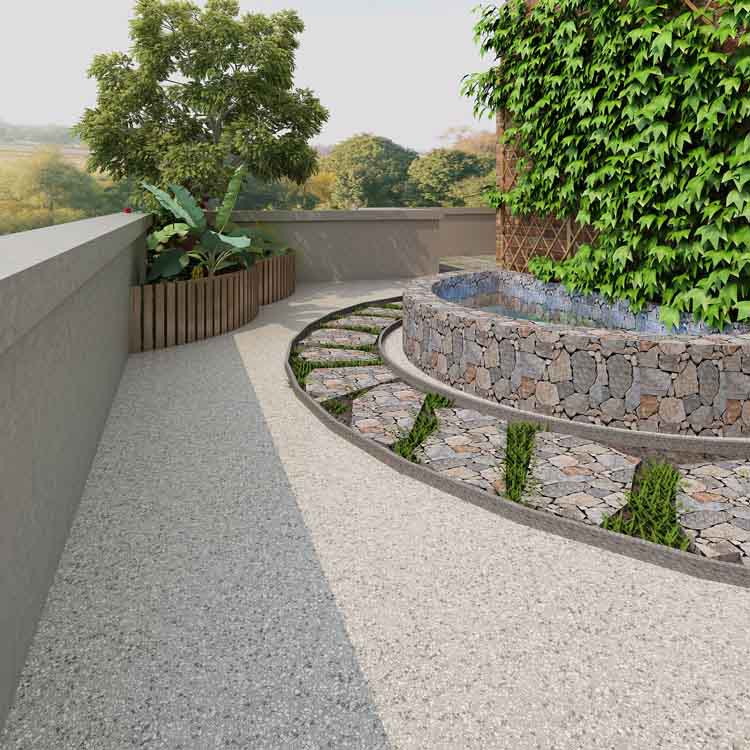 Tile Certifications
About Hanse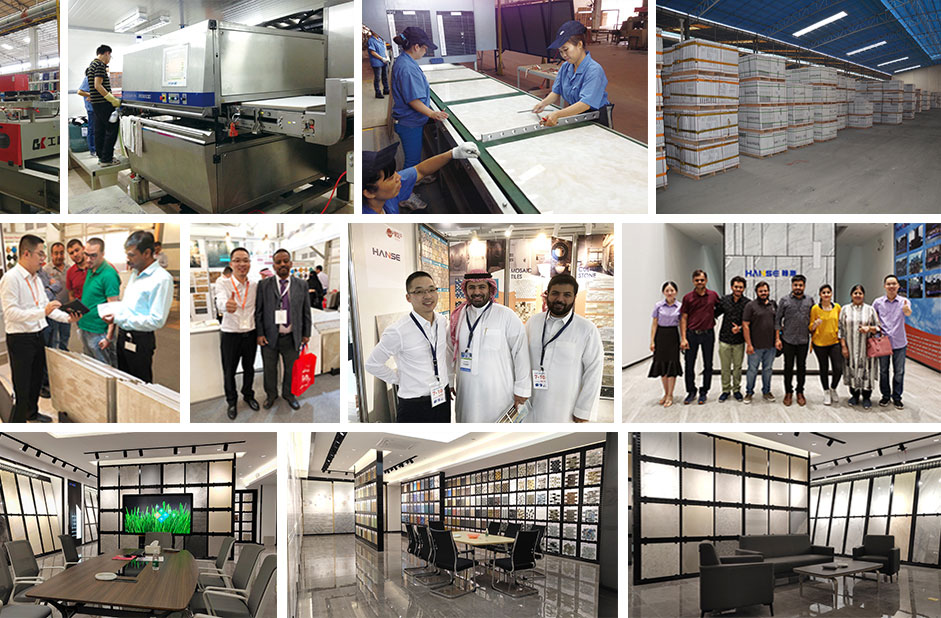 Our Services
Free Sample

Free sample order is provided, but the transportation fee should be paid by yourself. We ship the goods via Guangzhou port.

Design Scheme

We offer design scheme and effect drawing, helping you realise your vision for the most beautiful, effective and functional environments.

Product Types

Our products for sale including: bathroom accessories, sanitary ware, lamps, sockets, ceramic tiles and kitchen cabinets products.

Online Showroom

For more products please feel free to contact us. We accept online video chat that(whatsapp/wechat: +13927765473) you can get closer to visit our showroom and we'll show you all of our ceramic tiles, switch & socket, lighting, sanitary ware, bathroom products and cabinet products.
Featured Reviews
It's a super expensive but very knowledgeable thing to choose ceramic tiles. There are two results when I go to other brands to buy ceramic tiles. Either they recommend cheap and high-quality styles that can't be seen, or they recommend expensive ones that have no problems except the price. There is a big difference between saving when I buy decoration materials and saving when I don't buy them. I've saved a lot of time studying and researching It's worth less money. On the first floor and the second floor, the floor of the dining room is made of all the general bricks, the wood grain bricks of the room, the antique bricks of the balcony and the laundry room... By the way, we must find a Liang. He has a super good character. The quality of the tiles is very good, and they were ordered at the time of the event, which is very valuable. The service attitude is also very good, the design is very attentive, the effect is also very impressive, the big brand is trustworthy, the choice ofHanseis not wrong, recommended use!
I like it very much. The lines of the tiles are very good-looking. They look clean and high-end. The quality is also excellent. It's worth starting with. The Hanse packaging of the tiles is very tight. The quality of the wall tiles is good. The tiles that are laid on the floor are much more cost-effective than the ones that are bought in the shop. The color is as good-looking as the pictures. I'm satisfied with it as a whole. I'll see the picture again later.
Imitation wood grain tiles are awesome, packed well, no breakage, very positive color, and I love them very much, and logistics is also very fast. The ceramic stepping stone is very good, the surface is smooth, the size is moderate, the children all like it very much! Big love, will continue to visit if necessary!
The quality of ceramic tiles is very good, the glaze is very thick, the bricks are very heavy, the color is not different, the customer service attitude is very good, especially worth recommending, the installation effect is really good, I still have a good eye for choosing the norbelcezan impression ceramic tiles.
The single piece of ceramic tile can't imagine any effect. It's very nice to see the picture. The ceramic tile has no broken corners. The packaging is intact. The price is much cheaper than my local price and the material is better. Gray resistant to dirt, praise!
Tiles received, clear texture, beautiful pattern, thick, solid, anti-skid, wear-resistant and pasted to show the fashion and atmosphere. Tiles said that the quality of tiles is very good. Tiles said that Hanse tiles are indeed better than our local ones here, and the online design and offline installation experience is also very convenient.
Besides, if you want to cut tiles, you must realize that stones are naturally fragile. You may have to pass more than one tile to succeed. There are two small complaints, because I want perfect things
Tile quality bar drop logistics soon after the simple and generous style, tiles before the decoration to the shop to buy, feel Hanse's brick is good, tiles said particularly hard, cut not move, paste flat, home decoration again also choose Hanse, the price is not expensive, very affordable, recommend Hanse's family and friends all use, do more activities!
Tile received a package of strict quality is particularly good, wear-resistant, anti-skid, clean and clean after one wipe, the pattern is clear and good-looking, tile is very good, go to see other brands of tiles.
I'm very satisfied with the tiles. The quality is very good. The express delivery is very fast. I really like the things in his house. It's really good quality and low price It's worth recommending. It's really good. Because I'm busy at work and don't have time to run the building materials market, most of the main materials or auxiliary materials are purchased online. The most worrying thing is tiles. I carefully selected and compared many of them. Finally, I chose to buy them in Jianyi. After all, it's a big brand with guarantee. Of course, it didn't disappoint me at last, whether it's price, tile quality or service Satisfied, again, very satisfied! I have to praise and thank polar bear for its considerate service. From purchase to ordering, I have been very patient with the service explanation! Big brand is big brand, from quality to service are leverage!
Load More
All Colors
Related Products
Products you may be interested in