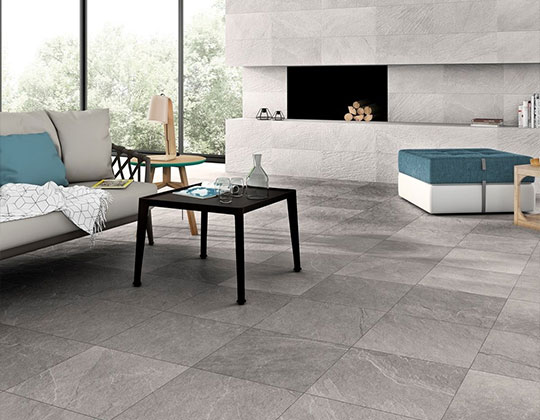 Hanseceramictile.com is one of the most reliable wholesale grey floor tiles vendors in China, manufacturing high quality tiles at low grey floor tiles prices.
Grey Floor Tiles designs contain

12 colors

,

7 finishes

,

8 features

and

12 sizes

,

80 grey floor tiles

in total.
All the hot selling cheap grey floor tiles products are of strict quality and produced by standardization of the management.
Buy cheap Hanse grey floor tiles to add a touch of taste and personality to your house now!
In addition, gorgeous grey tiles and floor tiles are available at Hanseceramictile shop. If you are looking for wholesale grey tiles or floor tiles designs, you are at the right place!
Hot Products
Grey Flooring - Grey Floor Tiles, Grey Tiles for Floors
Grey is a color represents elegance and high-grade, you can use grey floor tiles to create a cool, calm and serene environment, and it makes the whole space feels relaxed. According to different chromatic intensity, like bright grey or dark grey flooring, cold or warm effect can be build easily. Grey tiles can perfectly blend with rich surface textures and structures, arouses limitless design inspiration. Stylish, chic, classic, retro, and elegance make grey flooring tiles are taking place in the trends all the time, widely applied in home and commercial rooms.
See All grey floor tiles Products
Why Choose Grey Tiles for Floors
Moderate color, neither too strong nor flavorless
Easy to match other color and blend into the background
Make your space feel soothing on the senses
Everlasting, elegant, and stylish appearance
Dark, light and bright grey can create completely different effect
Gives a sense of belonging, inclusion, acceptance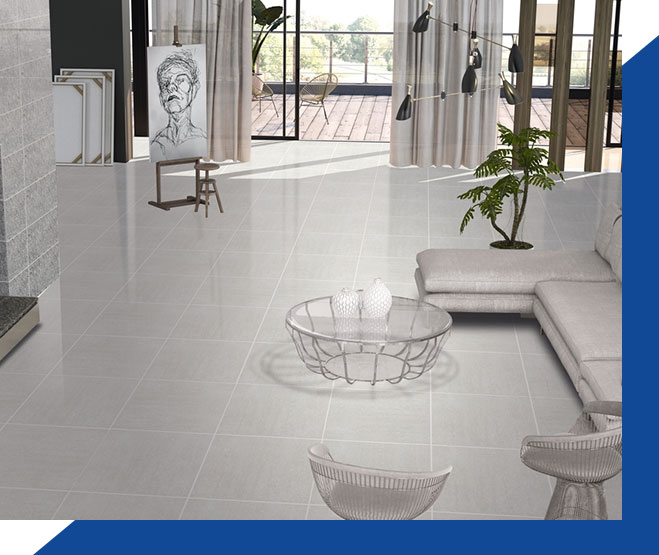 Grey Floor Tiles Designs & Ideas
Country style:
Choose the light grey tiles with subtle movement patterns or oversized marble-printed grey floor tiles in bedroom and living room for a quiet, natural and rustic appeal.
Chic and vintage:
You can choose extra wide plank grey wood tiles or whitewashed grey wooden floors for a modern living room, whitewashed planked grey wood floor with a matt finish or dark grey weathered wooden tiles to create a chic and vintage bathroom.
Use geometry:
Ceramic grey floor tiles clad in a herringbone pattern or ombre grey hexagon floor tiles with a Carrara marble print, to make your room more unique.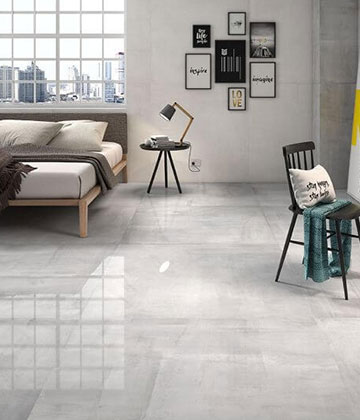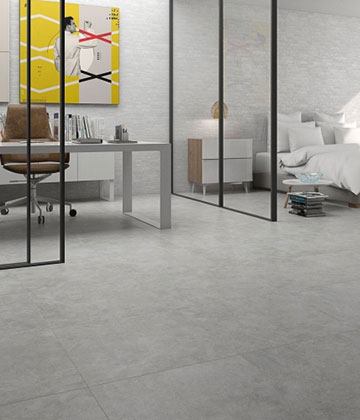 What Colors Match Grey Tiles - Best Colors for Gray Floor Tiles
Grey flooring is the base of modern interior decor, the elegant neutral color can sets the tone for a room and blend well with other colors, how to match grey tiles and what are the best colors for it?
White.White is a pure color with versatility, it does not mix with any color, can neutralize the cold feeling brought by gray, and make the room more bright.
Black.Black is a very dark color, it can match grey tiles. Black furniture to match grey flooring, which can not only highlight a mature and stable personality, but also show the feeling of interior fashion and trendy.
Beige.Beige is similar to white, but beige has more softness than white, so we can use beige bed or beige sofa to match with gray floor tiles, which can make us feel more comfortable and relax.of interior fashion and trendy.
Green.Green works well with gray floor tiles, especially the gray greens, try to avoid olive greens, minty greens, bright greens, and forest greens.
Navy.Navy is a stylish color in recent years, similar to green, you can choose use white furnishings and apply navy on the bottom third of the wall.
Red.Add some red elements to the gray space to embellish, can make people ignore the silence and cold feeling brought by gray. Red can make the whole room lively and passionate.
Blue.Blue is a cool and soothing color that easy to go with gray flooring, light blue, mid blue or dark blue, are all find, just avoid aqua or turquoise blues.
Other colors.Sometimes, a small amount of yellow, orange or other element added in the environment can brings brand new feeling.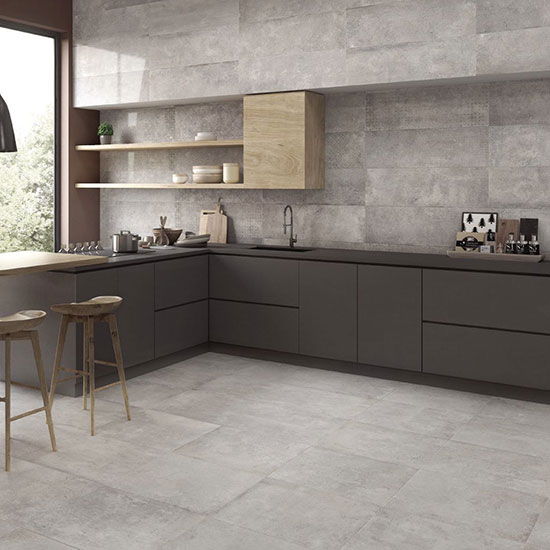 Cheap Grey Floor Tiles for Sale - China Grey Flooring & Gray Tiles Manufacturer
At Hanseceramictile.com, there is a diverse range of grey floor tiles for kitchen, bathroom, living room, bedroom and exterior areas, like polished grey porcelain floor tiles, glazed grey ceramic floor tiles, grey mosaic floor tiles, grey marble floor tiles, grey glass floor tiles and more. From realistic stone effect to wood look, distinct hexagon design or regular rectangle, we have an amounts of options, explore our carefully picked grey flooring tiles from light to dark tones, create a classic grey decoration style matching other furnishings or cooler ashy tones for different experiences.
Our Range of Grey Floor Tiles - Sizes, Materials, Shapes, Finishes, Applications
Browse Hanse Grey tiles for floors in different sizes, shapes, materials, finishes and applications, to find your favorite one.
Shapes: rectangle, square, strip, etc.
Materials: porcelain, ceramic, wood, etc.
Sizes: 300 x 600, 300 x 300, 600 x 600, 600 x 1200, 150 x 180, etc.
Finishes: matte, polished, glazed, glossy, textured, unglazed, etc.
Applications: bathroom, kitchen, living room, bedroom, exterior, restaurant, office, etc.
Why Choose Hanse Grey Floor Tiles
A large selection of natural, realistic textures and patterns
Accomplished processing technology, standard color, no fading
Grey tiles enable your flooring blend into any setting and enhance the style
Full potential and versatility in a wide variety of tiling layouts and areas
Cheap grey floor tiles prices and quick delivery speed
ISO9001 quality assurance, CE certification, ISO14001 certification, etc.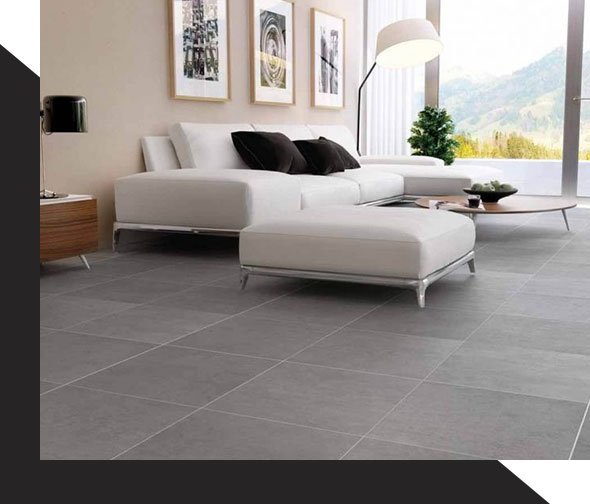 Other Floor Tiles
Other Grey Tiles