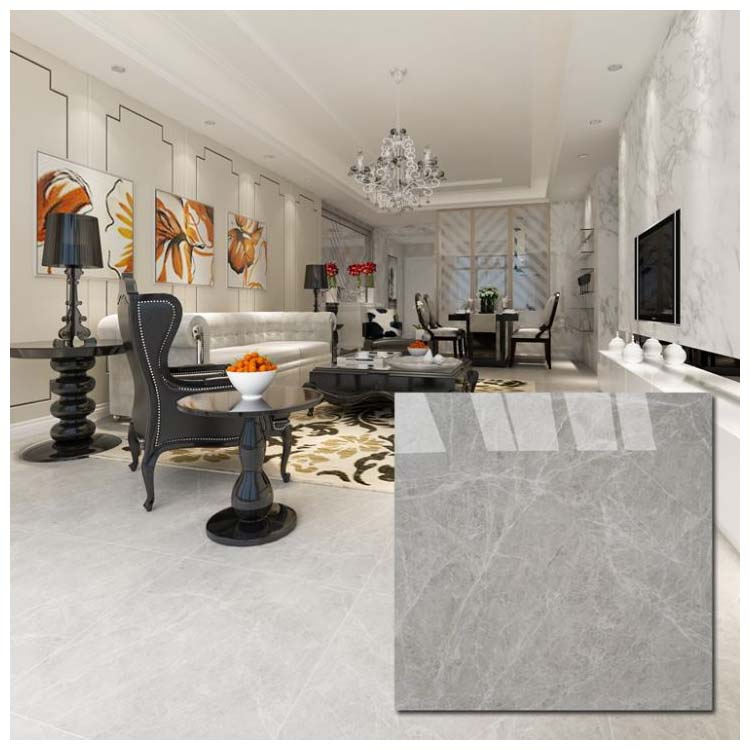 Grey Polished Porcelain Floor Tile
Product Details
Place Of Origin :

Guangdong

Brand Name :

Hanse

Model Number :

HB6387

Size :

600 x 600mm
Product Description
Hanse Grey Polished Porcelain Floor Tile is in standard size 600 x 600mm, made from durable porcelain materials, treated with polish, glaze or gloss surface finishes. When it comes to the tile patterns, we can see the grey floor tile is full of very tiny short or long white lines distributed on the tile, flowing to different directions, depict the look of natural marble textures, which is classic and fashionable. Our grey polished porcelain floor tile is easy matching with modern decor, no matter you put a white sofa or black table on the floor, or hang on some artistic paintings on the wall, all of these will not feel conflicted, but harmonious and beautiful. So it's a perfect option for the living room, and of course ideal for other rooms.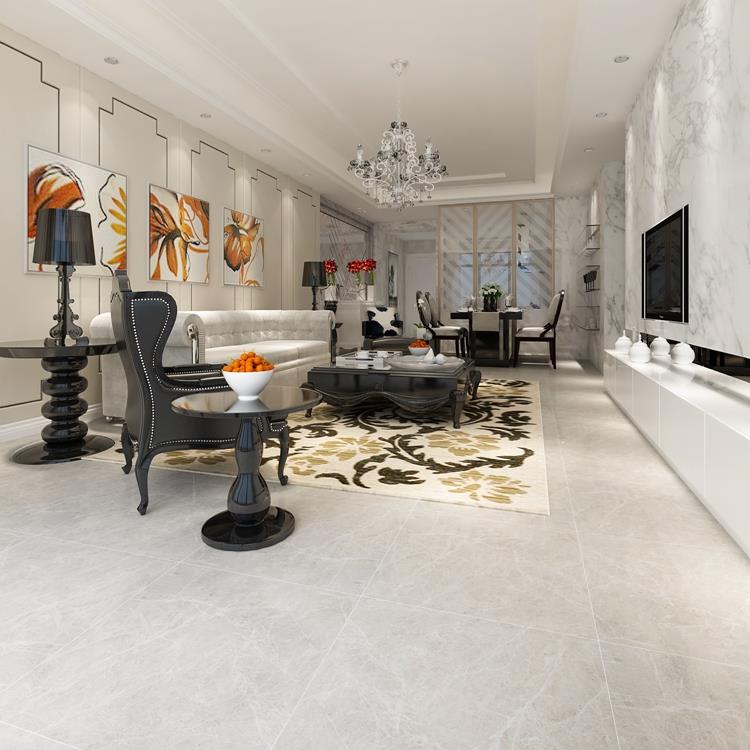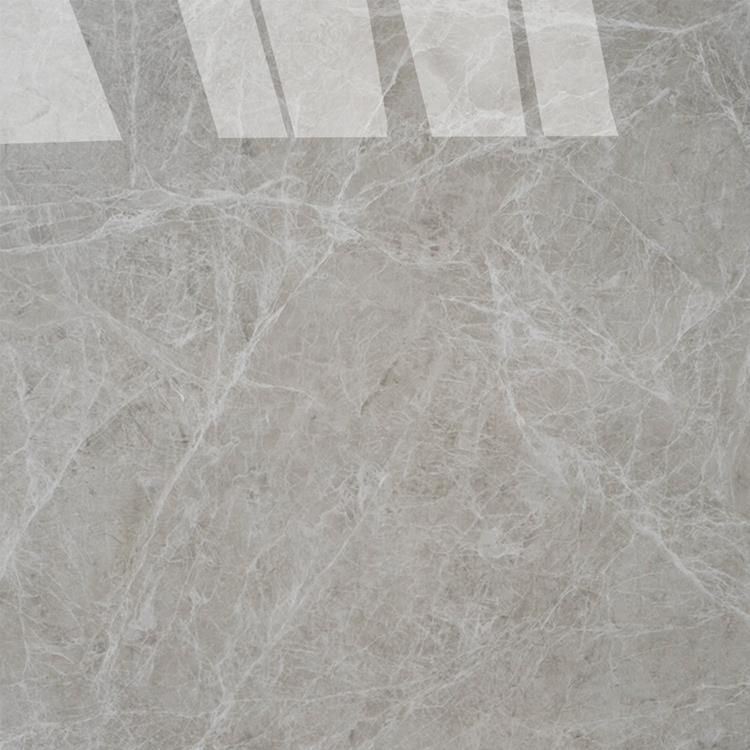 Tile Certifications
About Hanse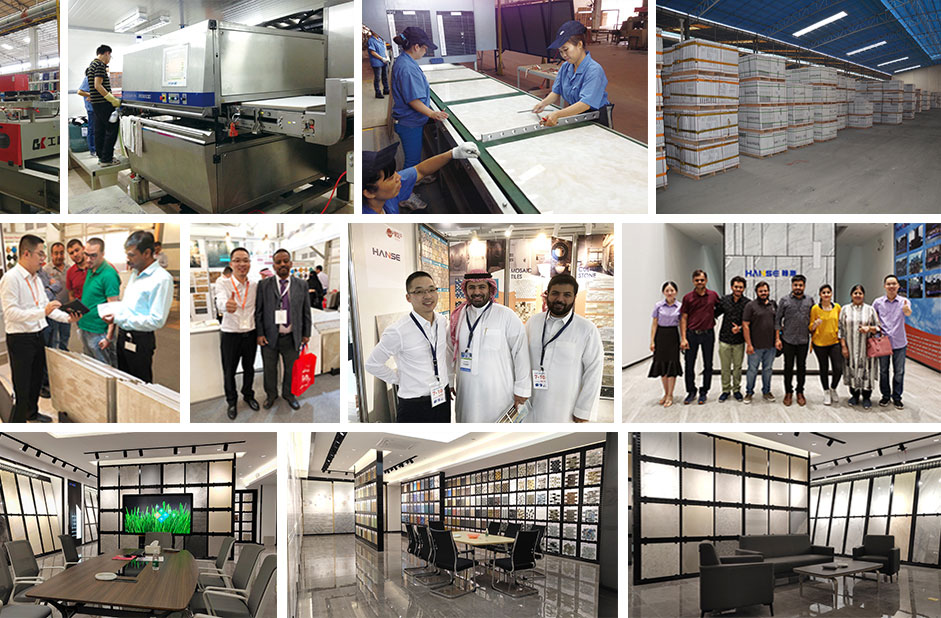 Our Services
Free Sample

Free sample order is provided, but the transportation fee should be paid by yourself. We ship the goods via Guangzhou port.

Design Scheme

We offer design scheme and effect drawing, helping you realise your vision for the most beautiful, effective and functional environments.

Product Types

Our products for sale including: bathroom accessories, sanitary ware, lamps, sockets, ceramic tiles and kitchen cabinets products.

Online Showroom

For more products please feel free to contact us. We accept online video chat that(whatsapp/wechat: +13927765473) you can get closer to visit our showroom and we'll show you all of our ceramic tiles, switch & socket, lighting, sanitary ware, bathroom products and cabinet products.
Featured Reviews
I have received the tiles. The packaging is intact. The tiles are not damaged or flawed. The tiles are not that rough. The patterns are clear, the sizes are right and there is no error. I bought several tiles first, and then I will buy more. Tile received, packaging is very good, delivery speed is also very fast, value for money, to praise!
It's easy to install on a flat surface, but in the exit and edge areas, you'll have to find the right tile pattern to connect, a package containing four identical cuts and patterns, so you need to cut in the middle and waste half to match
The quality of the tiles is very good, the style is beautiful, the mosaic is beautiful and atmospheric after being installed, the tiles are wrapped very thick and tight, the mosaic is opened, it looks good, the color is positive, the feel is good, and other things are pasted well, then we will review it.
Ceramic tile manufacturers are very reputable, trustworthy and worthy of purchase. The service attitude is very good and deserves praise... The quality of floor tiles and wall tiles is very good. After the logistics is damaged, the manufacturers have made up for them. Don't worry about small gains and losses. Very in place. To 5 stars! The color is very positive. I will continue to buy in the future. Recommend relatives and friends to buy. The tile style is very good, the corners are very flat, the specification is neat, and the price is fair.
The service of ceramic tile Hanse is very good, the quality of the tiles is first-class, very thick, the color is also very good, the floor tiles and wall tiles are all bought from here, praise and praise, ceramic tiles and online shopping for so many years, this is the first time I take it so seriously. I hold my cell phone and stare at the screen with uneasy mood. I dare not start. I'm afraid that once I say it, Hanse will think that I'm flattering. I'm afraid that my comments will mislead later netizens. In order to write this evaluation, I had courage to drink three bottles of beer before I was confident. I remember the day when I first drank or expressed my love to my first love. Today, I feel the same mood again. In order to live up to Hanse's expectation for me, I will write down my evaluation objectively, fairly and truthfully: This is my happy online shopping, thank you!!!
The quality of these tiles is too poor. They broke as soon as they were cut off. When they called Hanse to ask this question, they asked about the installation and made up all the excuses that were not ceramic tiles.
In my photos, please remember that for some reasons, the color is really through. In people, it's not so dramatic. It's a bit low. Anyone can use two yuan to quarry, cut, polish, pack and transport such beautiful marble, which makes me confused
This kind of tile is very fond of, and its quality is also very good. It's unique when used in the balcony floor mapping plan. It's also very good to match. It won't be very monotonous or confusing. Anyway, the family are very satisfied with it. It's not bad to buy it! Tiles look good, like, especially like the kitchen and bathroom tiles, recommended!
The quality assurance of ceramic tile full body marble floor tile, simple and fashionable, exquisite pattern, good tile laying effect, high-end and high-grade atmosphere, fine workmanship, affordable price, really beautiful decoration, strong practical performance, very satisfied, recommended to buy. Well received! The seller is enthusiastic, good service, fast delivery, good tile quality and color, which I like very much.
The tiles and floor tiles have been received. The packaging is intact and the color is good-looking. It's not bad. It's paved. The furniture is coming in one after another. The quality of the tiles is very good. The effect is really good. I took a picture for your reference.
Load More
All Colors
Related Products
Products you may be interested in