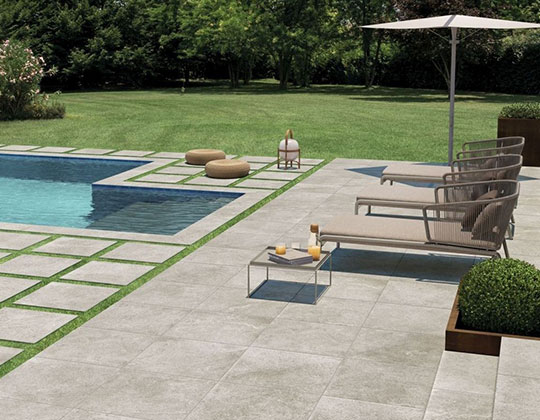 Hanseceramictile.com is one of the most reliable wholesale outdoor floor tiles vendors in China, manufacturing high quality tiles at low outdoor floor tiles prices.
Outdoor Floor Tiles designs contain

13 colors

,

8 finishes

,

7 features

and

15 sizes

,

80 outdoor floor tiles

in total.
All the hot selling cheap outdoor floor tiles products are of strict quality and produced by standardization of the management.
Buy cheap Hanse outdoor floor tiles to add a touch of taste and personality to your house now!
In addition, gorgeous outdoor tiles and floor tiles are available at Hanseceramictile shop. If you are looking for wholesale outdoor tiles or floor tiles designs, you are at the right place!
Hot Products
Why Choose Porcelain/Ceramic Tiles For Outdoor Floors?
Outdoor floor tiles are a beautiful way to update the exterior of your home. As many homes include outdoor entertaining spaces, exterior tile is an easy way to elevate the look of a space.
Outdoor floor tiles materials are relatively rough, with solid structure, acid and alkali resistance, cold and heat resistance, strong durability, they are better than the indoor floor tiles.
External floor tiles are a great way to transition from inside the home, easy to clean, and durable. They can be pressure-washed and hosed down to maintain a new look for years. Many outdoor tile flooring options are also slip-resistant ensuring a safer surface for you or your guests.
Modern people are gradually more concerned about the tiles used outdoors than before, because people want to go outside and breath fresh air when they are at rest, so they need to install the external floor tiles more smoothly, and people need to choose good outdoor tiles materials. The right exterior floor tile design can complement your landscaping elements to add beauty and elegance to your patio, pool, deck or dining area.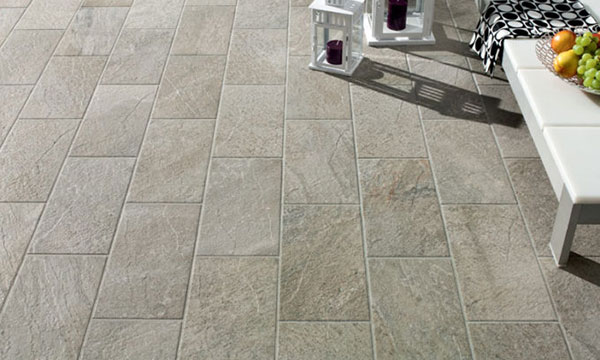 Buy Tiles For Outdoor Floor Decoration - China Hanse Outdoor Floor Tiles Supplier
We offer a range of cheap outdoor flooring options, including outdoor tiles, deck flooring, sports floor tiles, patio floor tiles, balcony tiles floor, garden flooring tiles, which are available in a variety of sizes, textures, styles and materials including porcelain, ceramic, marble, glass and artificial stone. Whatever tile you decide to use outside, Hanse exterior tiles flooring wholesale will enhance your surroundings. These outdoor decorative tiles for floor are extremely rugged in state and ensure longer functional life. Due to the lustrous and shiny texture of outdoor floor tiles Hanse, they are highly popular and highly demanded by our clients. Bring your house exterior areas to life with Hanse offering of best hot sale exterior floor tiles!
See All Outdoor Floor Tiles Products
Our Range Of Outdoor & Exterior Floor Tiles - Sizes, Shapes, Colors, Materials
The materials for outdoor flooring to choose from are many, from stone tiles, ceramic, porcelain, marble, rustic, glass, terracotta, travertine to wood effect. Among the most popular proposals are outdoor floors in wood-effect, outdoor floors in stone-effect and outdoor floors in marble-effect. Hanse outdoor flooring tiles finish comes in polished, matte, glazed, textured, glossy,etc. Available in a large selection of sizes, from small 300×300, medium 600×600mm to large 1200×2400mm. It's important to spend some time contemplating which tile size works best for your external floor.
Hanse collection of outdoor tiles for floor contain classic square tiles, quirky hexagonal tiles, herringbone tiles for floor outside, and some completely unique shapes. Come in various colors, from pure white, classic black, luxurious grey, rustic brown to bolder such as bright red, vibrant green, romantic pink, soft purple to honorable gold, etc. Our range of floor tiles outside also includes all kinds encaustic-effect tiles in rich patterns that will add a pop of vivid colour to any exterior flooring.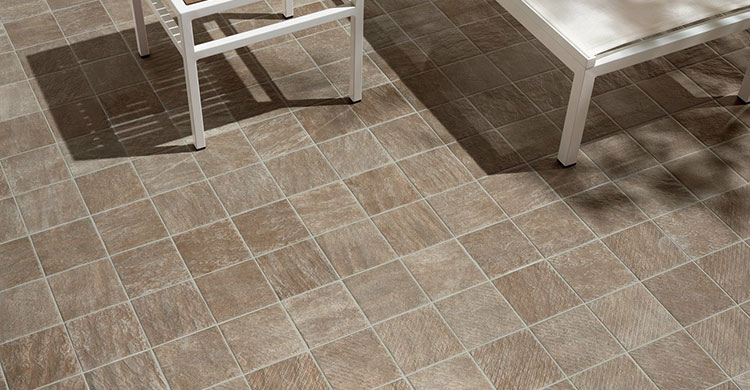 Outdoor Floor Tiles Design Ideas - 2020 Best Outdoor Tiles Flooring Trends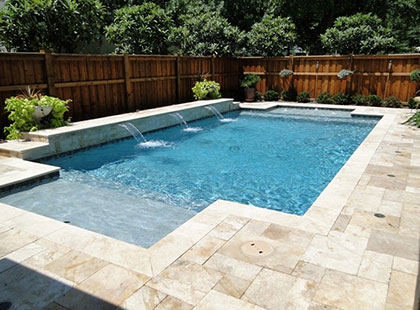 Outdoor Tiles Flooring For Swimming Pool
Given its slippery nature, the swimming pool area is perfectly suited for tile especially for mosaic tile. It can provide both style and safety to lay anti-skid tiles on the surface contacting with moisture and water, especially on steps and stairs. Spaces near your pool, such as decks, borders, waterlines and fountains, are all appropriate places for decorative exterior floor tiles installation.
Outdoor Floor Tiles For Garden
Floor tiles outside are indispensable for garden decoration. The selection of garden tile floor not only needs high hardness, anti-skid and wear-resistant, but also beautiful and generous. So the anti slip wood effect tiles could be the best choice. Brown wood tiles matched with yellow tones accessories, comfortable white dining table and chair, red sunshade umbrella, and green plants to show leisure and elegant. Choose Hanse house exterior wood design decorative outdoor floor tiles to transform your garden space!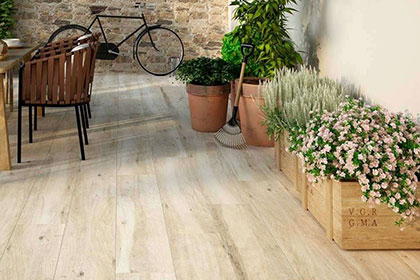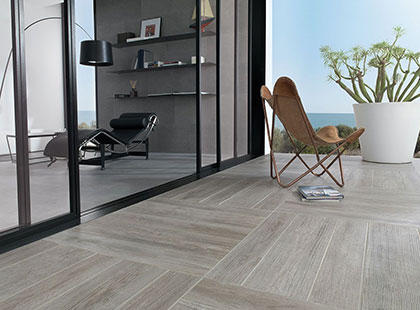 Outdoor Floor Tiles For Patio
Patio is a relaxing place where you can sit and lap up the sun with your guests, and enjoy the occasional summer barbecue. Outdoor tiles floor is an excellent way to create a patio space that is low maintenance, inexpensive and stain resistant. Porcelain is very well suited for exterior use due to its strength and density and is a popular alternative for stone, concrete and wood. Choose step onto your patio in style and comfort, with our easy-to-lay exterior flooring tiles collection.
Outdoor Tiles For Balcony Floor
Balcony flooring comes in a variety of colors and styles. Whether your taste is more rustic, and you are looking to blend into nature around you or you prefer a bold statement, there is an outdoor balcony tile that fits your personality. Exterior stone tile is also a great option for balcony tile. It easily fits into the surrounding landscape, while maintaining a beautiful and elevated feel.
Why Order With Hanse Tiles Floor For Outdoor?
At Hanseceramictile shop, we understand that the right tile has the power to make any external design project a stunning success. That's why we have a wide range of best exterior tiles floor cheap in different colors, sizes, shapes, finishes and patterns for you to select. With so many variations, you're guaranteed to find the perfect product for your garden, patio or balcony floor project. We promise that you enjoy the most affordable outdoor floor tiles price. Each Hanse best exterior tiles flooring for sale complies with international quality standards to ensure that we only offer the very best.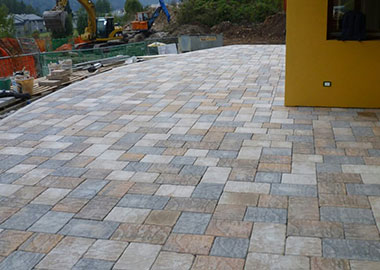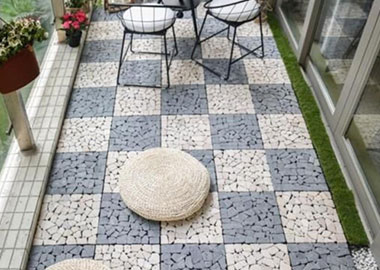 Other Floor Tiles
Other Outdoor Tiles