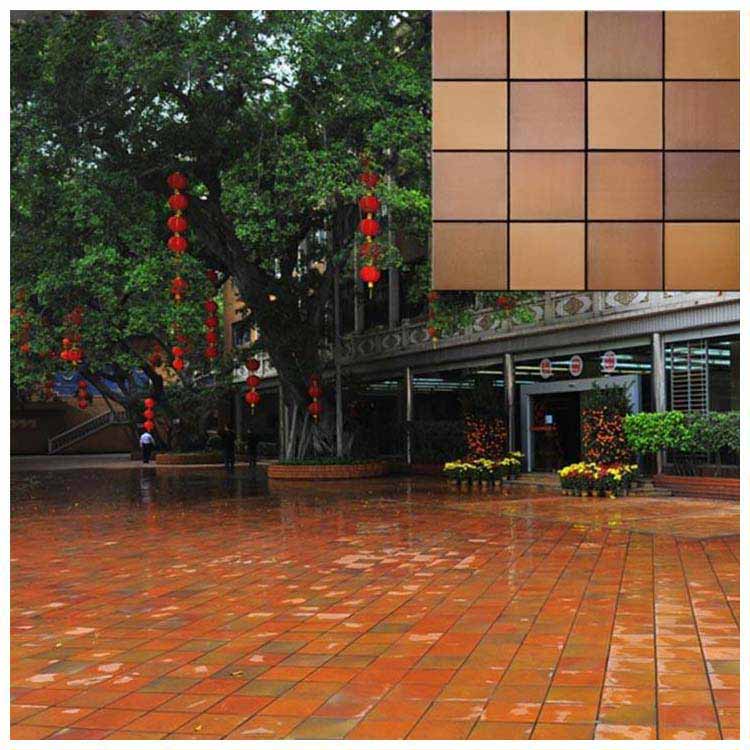 Brown Matte Homogeneous Floor Tile
Product Details
Place Of Origin :

Guangdong

Brand Name :

Hanse

Model Number :

MPB-004

Size :

300 x 300mm
Product Description
Hanse brown outdoor terracotta floor tiles are made of selected high-quality clay as the main raw material and fired at high temperature. They have the great benefits of abrasion resistance, corrosion resistance, frost resistance, temperature and humidity resistance, and are not easy to weather and fade. Our 300x300mm outdoor terracotta floor tile products are soft in color and return to their true colors, not only have natural beauty, but also have a strong cultural atmosphere and sense of the times. Hanse brown terracotta outdoor floor tile product's personality, field, and applicability are extremely strong, each with its own characteristics. Hanse 12x12" outdoor terracotta tile is professionally designed according to the characteristics of different open-air sites in modern cities. It is a very ideal laying material for squares, streets and leisure places. In the flow of light and shadow, the thick and simple atmosphere of years is quietly but permanently covered on the terracotta floor tiles with a texture like stone, which is delicate and natural, gorgeous and elegant.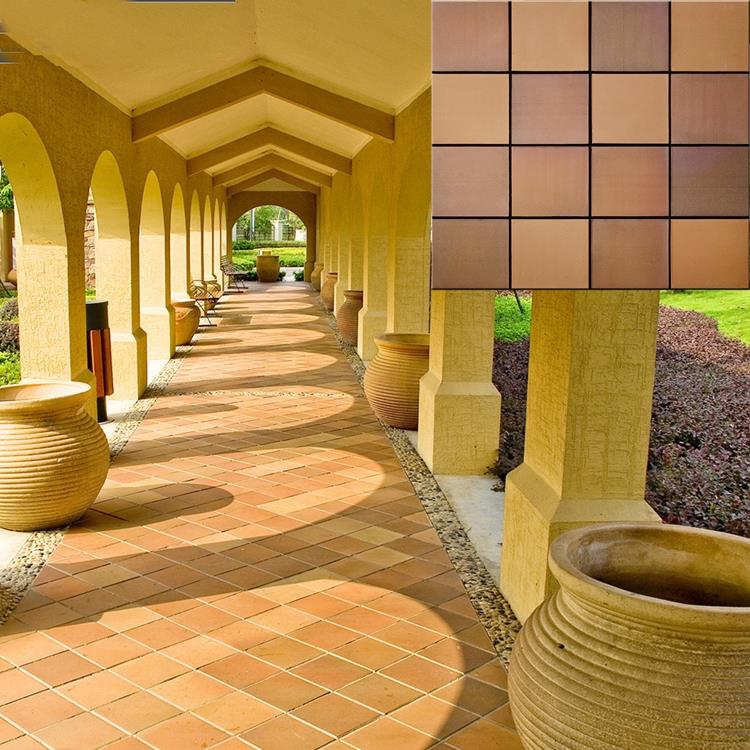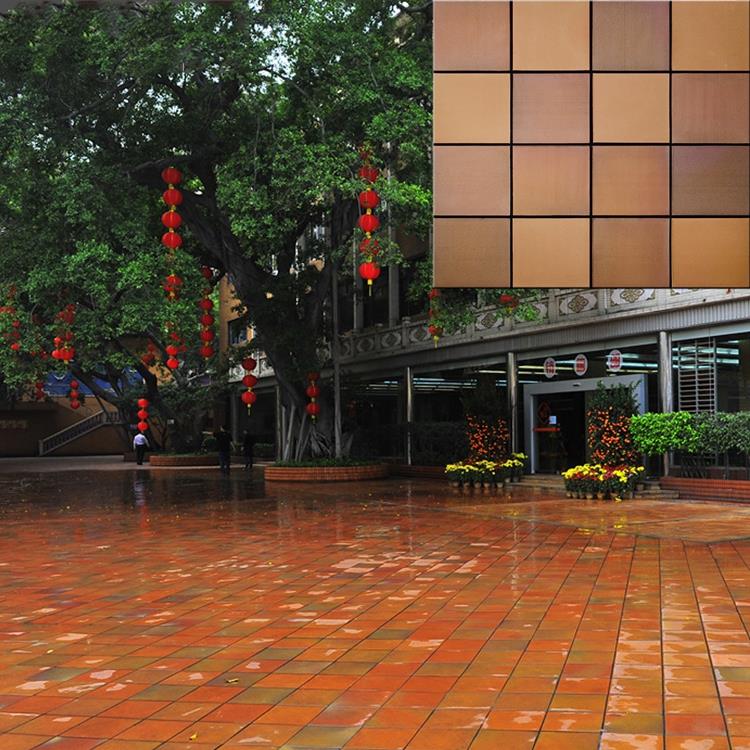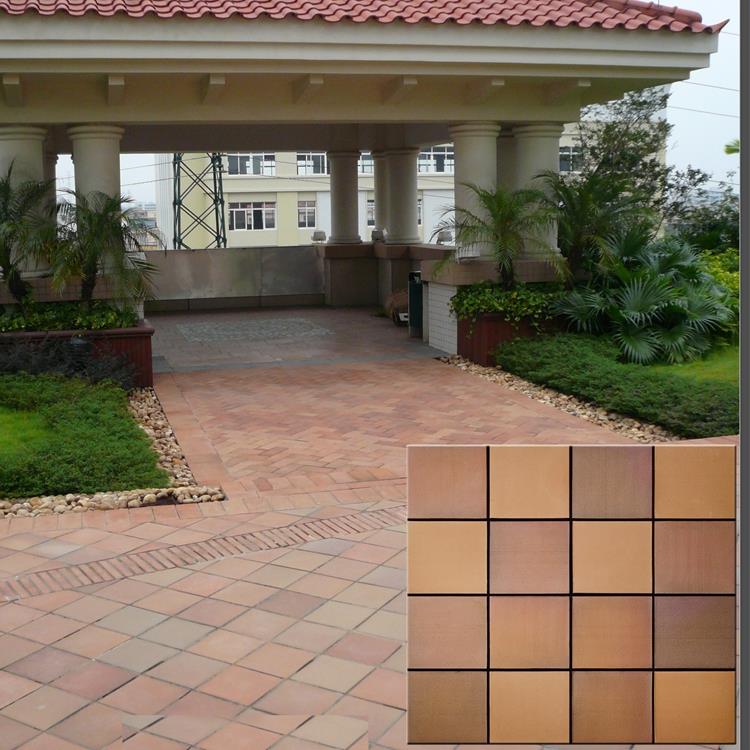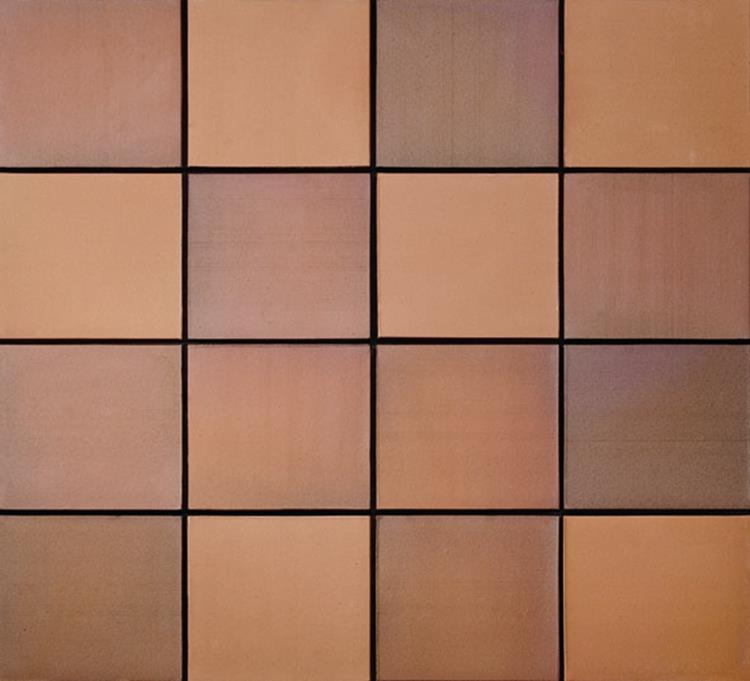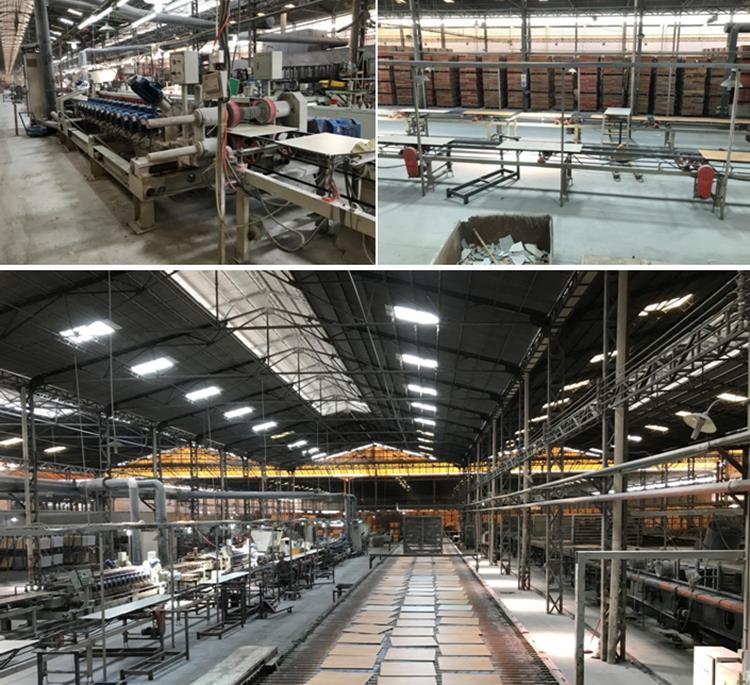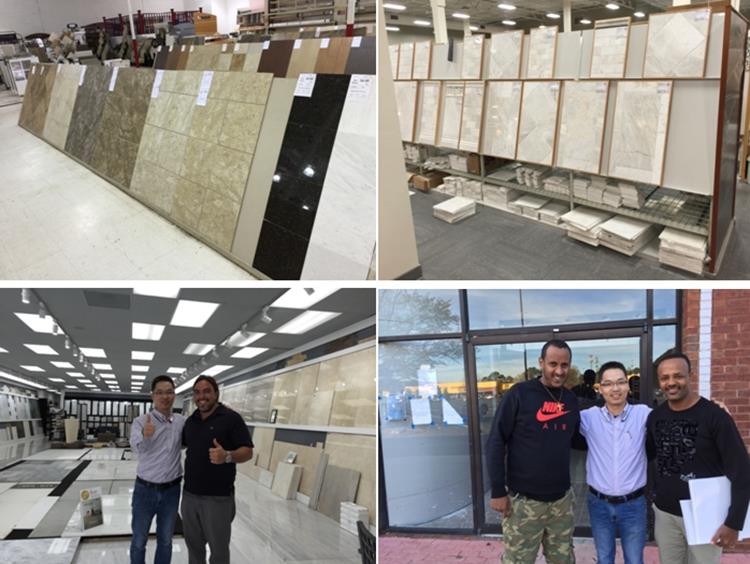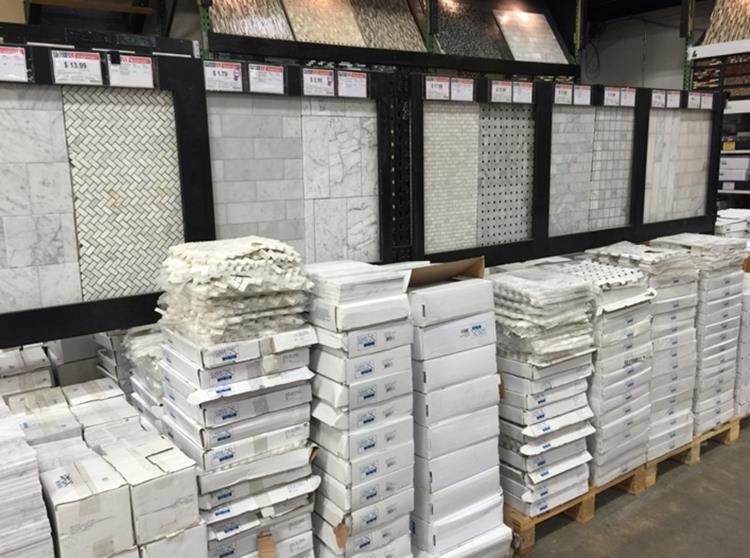 Tile Certifications
About Hanse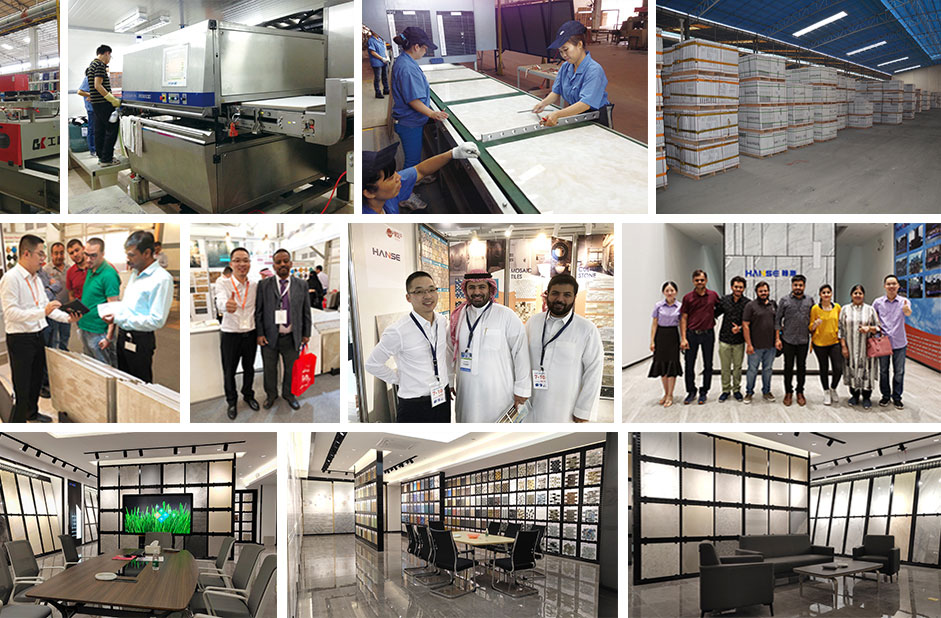 Our Services
Free Sample

Free sample order is provided, but the transportation fee should be paid by yourself. We ship the goods via Guangzhou port.

Design Scheme

We offer design scheme and effect drawing, helping you realise your vision for the most beautiful, effective and functional environments.

Product Types

Our products for sale including: bathroom accessories, sanitary ware, lamps, sockets, ceramic tiles and kitchen cabinets products.

Online Showroom

For more products please feel free to contact us. We accept online video chat that(whatsapp/wechat: +13927765473) you can get closer to visit our showroom and we'll show you all of our ceramic tiles, switch & socket, lighting, sanitary ware, bathroom products and cabinet products.
Featured Reviews
The tile is awesome, better than imagined, and the slate is natural. The stone plate is the same as the seller. The family love it. The tall stone slab is very clean in the moment, and the logistics is also very strong. Ceramic tiles are delivered in time and quickly, very beautiful and stylish.
matias joaquin sepulveda pere
The cost performance of ceramic tiles is very high. Compared with other brands of ceramic tiles, the price is much cheaper than other brands of ceramic tiles, and the quality is good. I like this cloud grey ceramic tile. It's very high-grade. It was introduced by basin friends. The ceramic tile has been received. The quality is really good. The surface is smooth and looks bright.
The floor looks beautiful, and people who have seen it so far can't believe it's tiles, not wood. It looks great in my kitchen / living room - since it was installed, I have several friends at home, and they all like its appearance
The tiles are very good, the price is very cheap, the packaging is very thick, there is no bump, or very satisfied, well received, the quality of the tiles is particularly good, the appearance material is good, the color is good. Hanse has a very good attitude. I'll buy it in this store next time.
Tile color is very good-looking and I like it very much. It has good anti-skid and wear resistance. The price is also very cheap and affordable. I'm very satisfied with it! Tile logistics is very powerful, packaging is very good, open a look, the quality is very good, the style is awesome, the work is very fine love.
Tile received, very beautiful, pattern texture clarity is very shiny, quality is also very good, anti-skid wear-resistant, very affordable, cost-effective. Tile quality is very good, color is also very beautiful, like, but also continue to buy back.
Tile color is bright, grain is clear, smooth without peculiar smell, good thing! The package is tight and undamaged, and the seller delivers the goods in time. Tillers says the quality is good and cheaper than other brands of tiles.
When she called me back in 30 minutes and told me that she had done some research and found some within an hour's drive, I was very surprised, much better than the 3-4 weeks I ordered from the local store
Ceramic tiles are good in quality and low in price. It's a very pleasant shopping. We recommend you to buy them. The quality of the artwork is good-looking. I've seen a lot of blueprints before in the evaluation. I also saw some bad comments. I think it's a bit exaggerated. The semi-finished ceramic tiles have a lot to do with the tiling. Hanse can't be blamed for that.
Tile floor tiles have just been received but have not been pasted yet. They have been opened to see if they are damaged. The color and quality are good. The tiles must be more beautiful. The quality of tiles is good. The delivery is also good. The customer service attitude is good?
Load More
All Colors
Related Products
Products you may be interested in