Foshan Hanse Industrial Co., Ltd is a professional tile manufacturer dedicated to tiles designs and tiles manufacturing of a variety of floor tiles and wall tiles made of ceramic, porcelain, wood, and more materials and applied different surface finishes like polish, unglaze, etc. for wide range of family and commercial applications like kitchen, bathroom, living room, outdoor and pool.
High Quality and Competitive Price
Based on years of experience as the floor, wall and ceiling tile supplier, we established long-term relationship with reliable suppliers of raw materials, we are able to save the cost from the source, in addition, advanced production device and skilled staff create high efficiency, strict quality control system are applied, 24 hours production line checking under the high standard, so, we have enough ability to offer the premium quality tiles with competitive prices.
Best Equipment and Production Condition
Over 50 million yuan investment, we have built our own tiles factory equipped with the best production instrument, strong technical force and advanced manufacturing line, featuring a set of 7200-ton automatic brick molding machine from Italy and several advanced large-tonnage presses in China. We also have independent Research and Development department.
Production plant covers an area of 50,000 sqm;

Daily production capability of 25,000 sqm of wall and floor tiles;

500 in house production workers;

30 R&D personnel.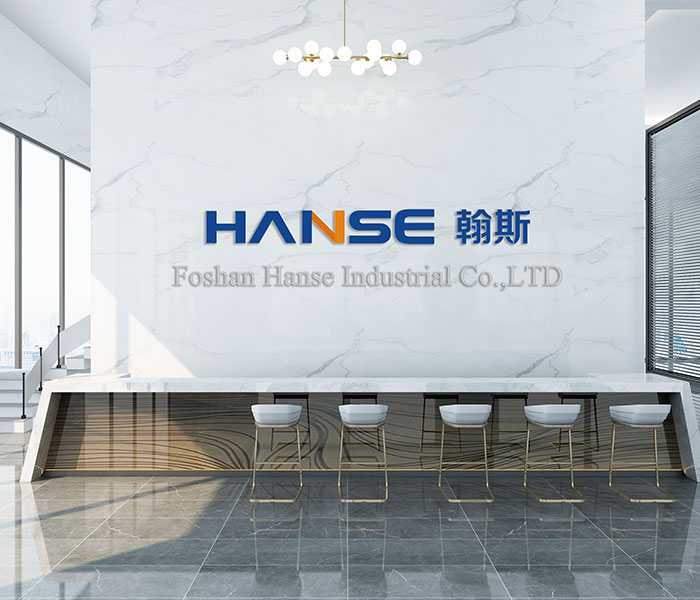 Full Range of Tiles and Multiple Dimension Options
There are a full range of tiles product with multiple sizes to meet different requirements of customers. The main products of Foshan Hanse are high-end floor tiles, wall tiles, porcelain tiles, ceramic tiles, glazed tiles, glossy tiles, matte tiles, textured tiles, unglazed tiles, honed tiles, lappato tiles, polished tiles, R10 tiles, homogeneous tiles, outdoor tiles, kitchen tiles, living room tiles, pool tiles, bathroom tiles, restaurant tiles, office tiles, etc.
The common sizes of our products including: 150*300mm, 300*300mm, 300*450mm, 400*400mm, 300*600mm, 300*900mm, 240*660mm, 500*500mm, 600*600mm, 600*900mm, 800*800mm, 1000*1000mm, 600*1200mm, 1200*2400, etc. In addition, diverse tile designs and colors are also available here.
Certification and Quality Assurance
Our tiles are green products and met the Class A requirements of national GB/6566-2001 Limits of Radionuclide in Building Materials. Apart from that, since its established, our company have obtained ISO9001:2000 international quality management system certification, CE certification, China's national compulsory CCC certification, ISO14001 environmental management system certification, etc. In the future, we'll keep the heart to supply the highest quality product and best service for each client.
Extensive Experience and Broad Customer Base
Since 1999, Foshan hanse has started to scale and extend the business continuously, now it has become a new modern enterprise with rich experience in tiles development, designs, manufacturing and marking. Our product have been sold throughout the country and all over the world, our main market including Southeast Asia, Middle East, Europe, Russia and dozens of countries and regions, forming a good reputation among our consumers.
If you are interested in any types of our tiles, please feel free to contact us. We'll try to give a satisfied response to your request in shortest time.