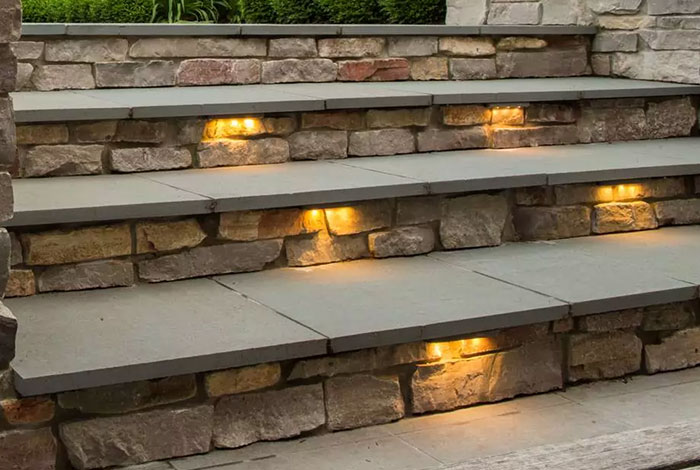 Shop at China best step lights manufacturer & supplier Hanse! Buy cheap lights for outdoor step decoration, buy best indoor step lights, LED step lights for sale, and many other kinds of step lights !
See All Step Lights
Hot Products
Outdoor Step Lights
Outdoor step lights are not only a practical safety feature, ensuring people can easily walk up and down outside stairs at night, but it can also add some night time charm to patio steps, deck steps, and outdoor staircases. Come check out Hanse cheap lights for outdoor steps, shop through our store and discover how great shopping online for outdoor step lights with great quality and everything else for your home!
Indoor Step Lights
The most crucial part of creating a home atmosphere is the lighting fixture. It can not only add life interest but also increase the space level and enhance the esthetics aspect of interior decoration. There are many ways to use step lights to make your house sparkle. For instance, you can buy our China top-notch LED step lights and install them at the base of the stair side. If there is a gap between the step board and the wall, install it on the side. Such direct lighting will not lose its beauty because of the naked light source. The light itself will also play a role in decoration and beautification.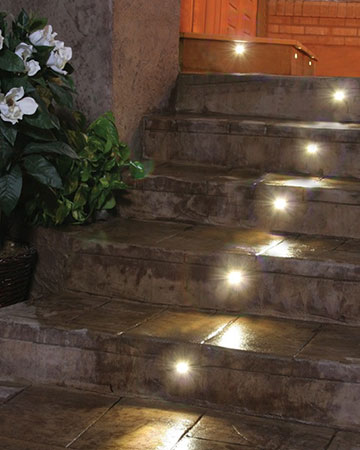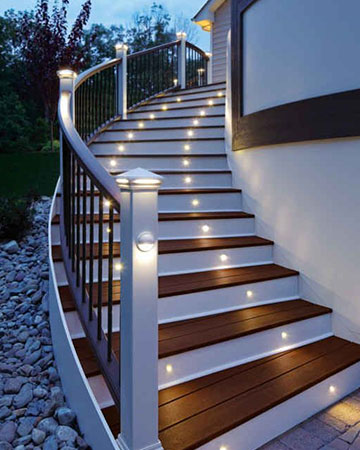 Buy Top-Notch Step Lights At An Affordable Price - China Best Step Lights Manufacturer & Supplier Hanse
Hanse is a large-scale comprehensive manufacturer & supplier company of decoration materials that comes from Foshan Guangdong of China. We are devoted to present you with the top-quality Step lighting product at an affordable price. Visit Hanse online store for more exciting choices!