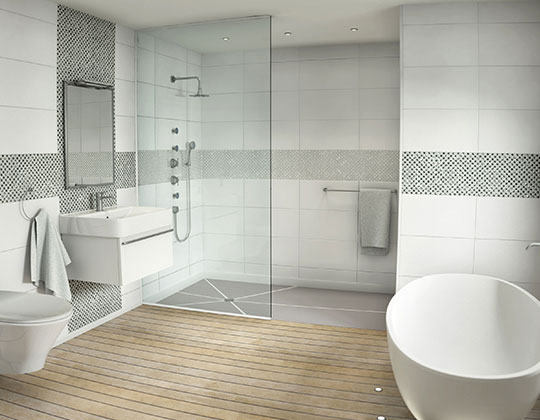 Hanseceramictile.com is one of the most reliable wholesale mosaic wall tiles vendors in China, manufacturing high quality tiles at low mosaic wall tiles prices.
Mosaic Wall Tiles designs contain

16 colors

,

4 finishes

,

5 features

and

1 sizes

,

70 mosaic wall tiles

in total.
All the hot selling cheap mosaic wall tiles products are of strict quality and produced by standardization of the management.
Buy cheap Hanse mosaic wall tiles to add a touch of taste and personality to your house now!
In addition, gorgeous mosaic tiles and wall tiles are available at Hanseceramictile shop. If you are looking for wholesale mosaic tiles or wall tiles designs, you are at the right place!
Hot Products
Wall & Backsplash Mosaic Tile Design
Mosaic wall tiles are the perfect addition to bathroom, living room or outdoor area such as entertainment place. They come in a large range of material include stone, travertine, marble, ceramic, glass, aluminum and metal, porcelain and shell. Widely used in indoor small-area walls. This kind of tile is full of charm, flexible and changeable in collocation, and versatile in color and pattern, which can make house more attractive. Wall with mosaic tiles can produce completely different visual effect to meet various modeling requirements according to different designs.
See All Mosaic Wall Tiles Products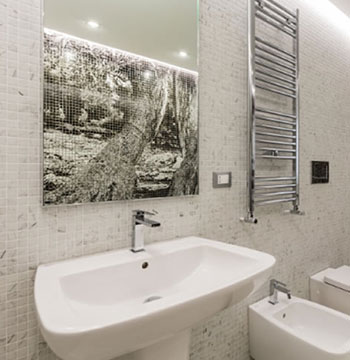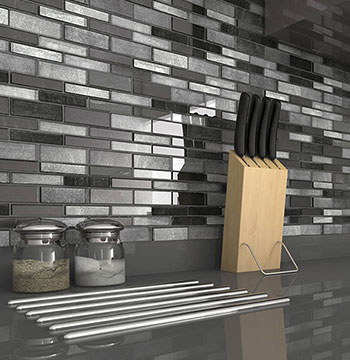 Why Choose Mosaic Tiles For Wall
High-performing practicality, easy to clean and resistant to stains
Create an incredibly durable surface
Provide different styles such as rustic, modern and industrial
Give a sense of permanence and long-lasting support
Bring exclusivity and sophistication to any space
Buy Cheap Mosaic Tiles For Wall, Kitchen, Bathroom, Living Room - Wholesale Mosaic Wall Tiles Manufacturer In China
Hanse has engaged in offering selection of mosaic tiles for backsplash in a variety of colors, sizes, finishes and patterns made of marble, ceramic, porcelain, stone and glass to suit any desired room. The most popular glass mosaic tiles have been loved by many people. Our wholesale glass mosaic wall tiles are sourced direct from our own factory, allowing us to pass on competitive prices on our large range of mosaic backsplash tiles. You can be confident in the 1st grade quality of our cheap wall tiles with mosaic, and our staff are always happy to offer experience advise to help. Add a splash of colour with Hanse glass mosaic backsplash tiles or a more natural look with our ceramic mosaic tiles!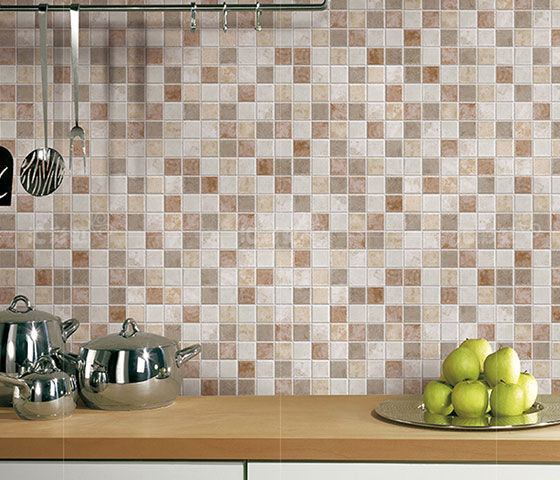 Mosaic Wall Tiles Ideas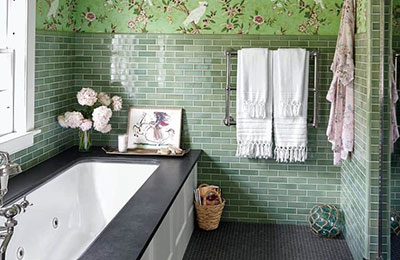 Brighten up your bathroom
Mosaic bathroom tiles offer a stylish and sophisticated solution for walls, allowing you to transform an uninspiring room into an opulent showroom-style space. Create a unique focal point in your room by opting for smaller, more intricately designed mosaic tiles which will leave it feeling cosier. Mosaic tiles wall provide you with the freedom to transform your space and change the focal point of the room as you desire, therefore it's just as important to choose the suitable size of your tiles as much as it is their pattern or colour.
Pastoral style mosaic wall tile living room
If it's a white wall with a white garden sofa, the whole living room must be dull. So the mosaic wall tiles is the ideal choice. Warm tone gradual change of rural style mosaic wall tile messy splicing but make the living room have artistic atmosphere. The originally cold color of white will become soft and warm because of mosaic wall tiles laying.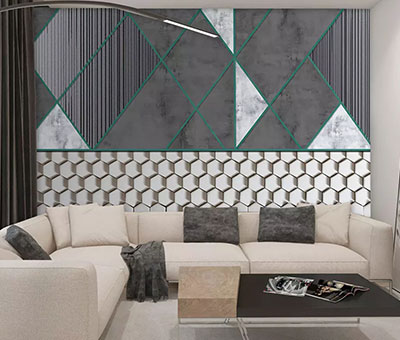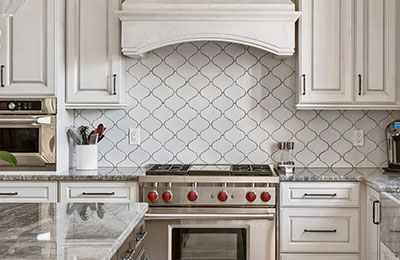 Create a mosaic wall in your kitchen
In the kitchen, mosaic tile is typically used in the backsplash. Ceramic, glass and porcelain are the best choices, because they easily wipe clean. They also won't absorb stains and odors. If you want stone, it's best to choose darker colors and mix them in with other mosaic materials so they won't show wear or stains.
Our Range Of Mosaic Tiles - Mosaic Wall Tiles In Your Choice Of Material
Glass Mosaic Tiles
Glass mosaic tiles for wall/backsplash are made of various natural minerals and glass powder, they are transparent, reflective, very bright. Because of its numerous color systems, the possibility of combining proportion mosaic tiles varies greatly.
Ceramic & porcelain mosaic tiles wall
Ceramic or porcelain mosaic tiles have a long history, is the representative of traditional mosaic tiles. Compared with other mosaic tiles, ceramic mosaic tiles have elegant and exquisite, calm and generous style. The gentle and delicate quality of Hanse ceramic mosaic wall tiles are definitely wear resistant, suitable for the bathroom of classical style. Ceramic & porcelain mosaic tile on the wall can spell a magnificent mosaic tile painting.
Marble mosaic tile
Marble mosaic tile for wall retains the simple and natural style and color of natural stone. Due to the numerous colors of natural stone, there are endless combinations of marble effect mosaic wall tiles. Nowadays, marble tiles with mosaic have been widely used in hotels, bars, stations, home walls and other decorations.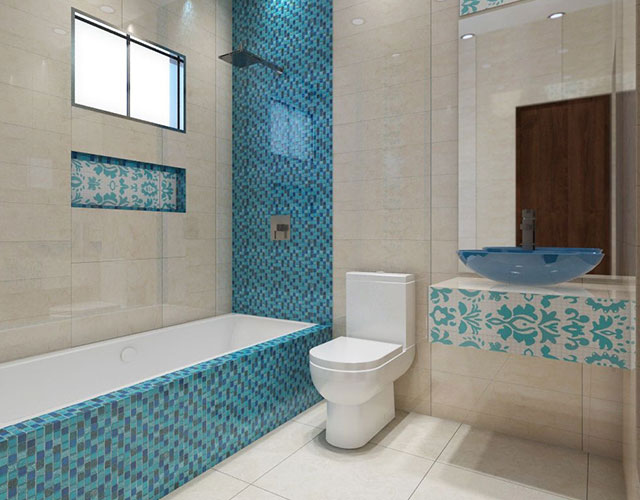 Why Order Mosaic Wall Tiles With Hanseceramictile Shop
At Hanseceramictile, we understand that the right tile has the power to make any interior or exterior design project a stunning success. That's why we have a wide range of interior & exterior mosaic wall tiles in different colors, sizes, shapes, finishes and patterns for you to select. Our selection of ceramic, glass and premium mosaics are intricately designed and beautifully crafted. With so many variations, from dark and dramatic to natural and minimalist, you're guaranteed to find the perfect product for your tile project. Each mosaic tile for backsplash/wall complies with international quality standards to ensure that we only offer the very best.
Other Mosaic Tiles
Other Wall Tiles