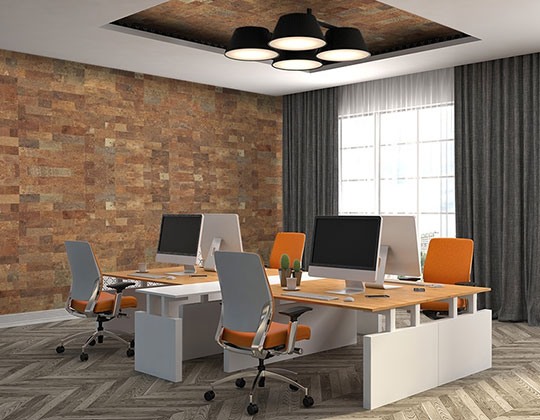 Hanseceramictile.com is one of the most reliable wholesale office wall tiles vendors in China, manufacturing high quality tiles at low office wall tiles prices.
Office Wall Tiles designs contain

9 colors

,

5 finishes

,

4 features

and

11 sizes

,

16 office wall tiles

in total.
All the hot selling cheap office wall tiles products are of strict quality and produced by standardization of the management.
Buy cheap Hanse office wall tiles to add a touch of taste and personality to your house now!
In addition, gorgeous office tiles and wall tiles are available at Hanseceramictile shop. If you are looking for wholesale office tiles or wall tiles designs, you are at the right place!
Hot Products
Hanse office wall tiles designs meeting the requirements and specifications of any office tile project. Ranging from simple to extravagant, the collection of wall tiles for office is huge, come in extensive textures, colors, finishes and patterns that would absolutely match your office accessories and complement interior or exterior of the area.
Why Choose Tiles For Office Wall
Office wall design, the style is essential because it reprents your company's culture and heritage. With good designs, it can upgrade your office's whole image and impression to others. Even make your emplyees enjoy everyday work in such a well-designed and decorated environment. Using ceramic & porcelain wall tiles to decorate your office inside and outside is one of the decoration methods that many offices will choose. Wall tiles installed in office are not only wear-resistant, not easy to be damaged, but also rich office with a kind of elegant and noble atmosphere.
See All Office Wall Tiles Products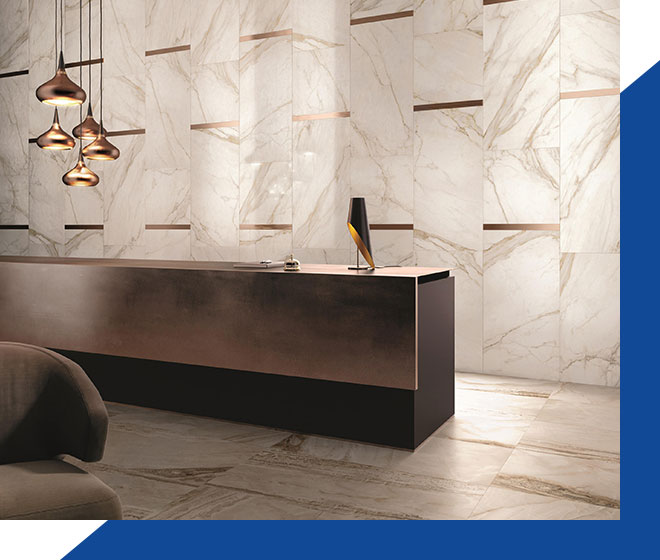 Office Wall Tiles Ideas - Design Your Office With Best Wall Tiles
Pure white creates modern feeling
The office with ceramic wall tiles not only ensure the indoor lighting, but also conform to people's visual habits, and at the same time give people a concise and modern aesthetic effect.
Industrial chic
If you want to create a serious and elegant working atmosphere, an industrial-style office could be just the thing your property needs to achieve perfection. Choosing glazed porcelain or fashionable grey marble effect wall tiles office is a sure-fire way to nail the industrial aesthetic. Finish off the office room with some dark grey chairs, tables, metallic accessories and exposed light bulbs and you will be around a perfect office.
Simple Style
The office tiles wall color should be determined according to the design style of the whole office. For example, if you are a simple style lover, then the furniture should choose a light color system, which can highlight the simple, fresh and atmospheric office atmosphere.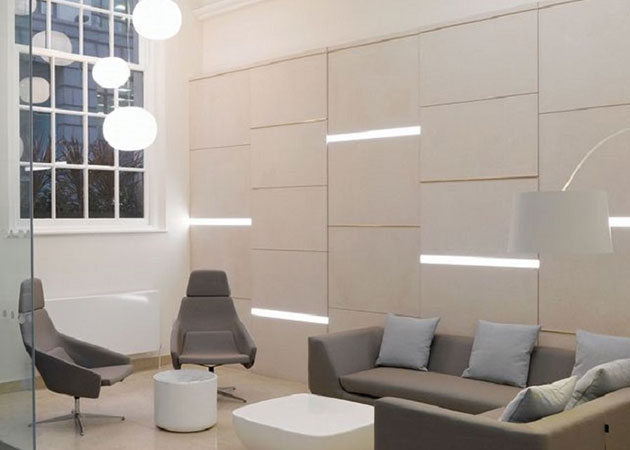 Office Wall Tiles Selection - Tips To Opt Best Wall Tiles For Office Decoration
In the office decoration, you need to choose both environmental and practical tiles for office wall. In addition, the patterns and colors selection of office wall tiles is also important. The style of wall tiles should be in line with the overall style of office decoration. We have three suggestions in selecting office wall tiles.
First, check the office size, which will decide your choice in tiles sizes. For smaller offices, large tiles sizes will enlarge the office space visually.
Second, take a look into the whole design styles, which will limit your selection in the tiles patterns. If you are a ads or creative company, some bold looking tile patterns can be optional.
Third, the color to match with your desks, the floor rugs or tiles. Coincident in colors will definitely make your whole office attractive to your visitors and employees. After think all those over, you will get an overview on the office wall tiles.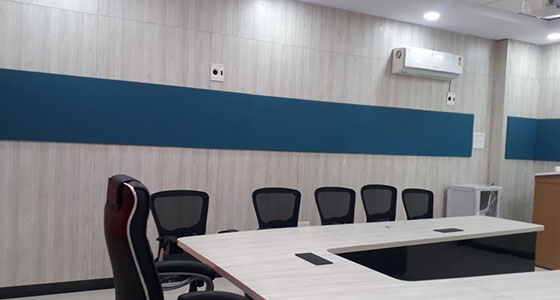 Why Order Office Wall Tiles With Hanseceramictile Shop
Low cost and easy to maintain. Hanse office wall tiles are better than painted wall from scratches or stains. It can save you hassle of repairing. We have the best office wall tiles price in the market and a strict quality control team to ensure high cost performance of our products!
Trendy styles. Besides the different sizes of tiles to fit your office wall area, there are multiple patterns for you to select to sync with the furniture that you have in your office, the table, the carpet, the curtains, etc. The glazed tiles are very frequently used in Mediterranean office tile designs. The wood like tiles in Rustic office tiles designs. The polished ones in a most modern styles. There is an array of choice available. The wall tiles design for office can also be customized by you if you already have your original ideas.
Durability.Our wall tiles for office design have been dedicated for the longest time. Especially the unglazed ceramic tiles, their durability has made names in the field. And cleaning ceramic tiles do not require much time and efforts.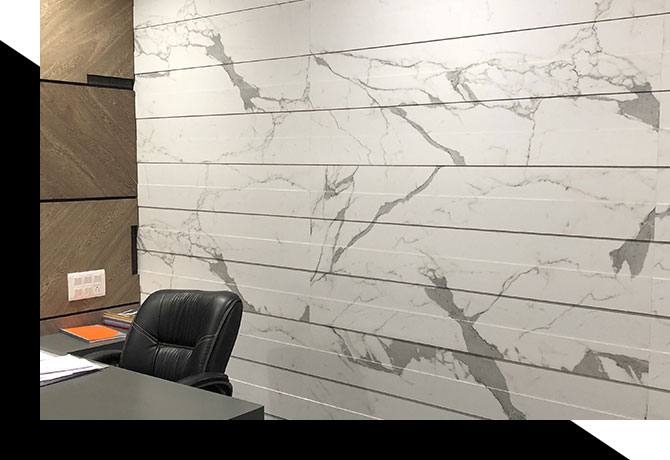 Other Office Tiles
Other Wall Tiles