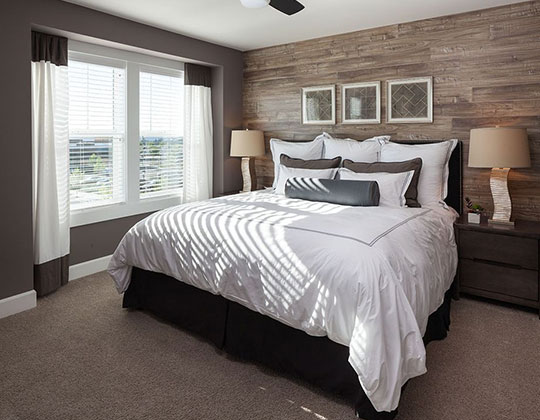 Hanseceramictile.com is one of the most reliable wholesale bedroom wall tiles vendors in China, manufacturing high quality tiles at low bedroom wall tiles prices.
Bedroom Wall Tiles designs contain

12 colors

,

6 finishes

,

3 features

and

12 sizes

,

25 bedroom wall tiles

in total.
All the hot selling cheap bedroom wall tiles products are of strict quality and produced by standardization of the management.
Buy cheap Hanse bedroom wall tiles to add a touch of taste and personality to your house now!
In addition, gorgeous bedroom tiles and wall tiles are available at Hanseceramictile shop. If you are looking for wholesale bedroom tiles or wall tiles designs, you are at the right place!
Hot Products
Best China Bedroom Wall Tiles Manufacturers & Suppliers
The best way to create a comfortable and trendy bedroom is to upgrade the room walls by using wall tiles. It will not only make your room look trendy but robust also. Hanse Tile supplier provides some stylish ceramic/wood wall tiles and half wall tiles for bedrooms that involve unparalleled artistry and innovative technology. These tiles come in variety of colors, sizes and finishes. You can select the patterned bedroom wall tiles according to your favorite styles, such as Pastoral style, European style, American style and Modern Style, etc. Buy Hanse wall tiles for bedroom wood finish/ceramic, enjoy the cheapest bedroom wall tiles price!
Why Choose Tiles For Bedroom Wall?
The bedroom is a very private space, and it is the place we use to rest and sleep. Therefore, the bedroom decoration is very important. A very stylish and quick way to break the visual monotony of your bedroom is to upgrade the room walls using wall tiles. In bedrooms, where there's generally lots of plush interiors and soft furnishings, using wall tiles or half wall tiles for bedroom can add a fresh and clean aesthetic. Also, as the highlight of bedroom decoration, the wall tiles in bedroom can reflect the taste and artistic self-cultivation of the host, so the selection of bedroom wall tiles textures, colors and materials are very important, and the Hanse bedroom wall tiles design ideas can help you solve this problem.
See All Bedroom Wall Tile Products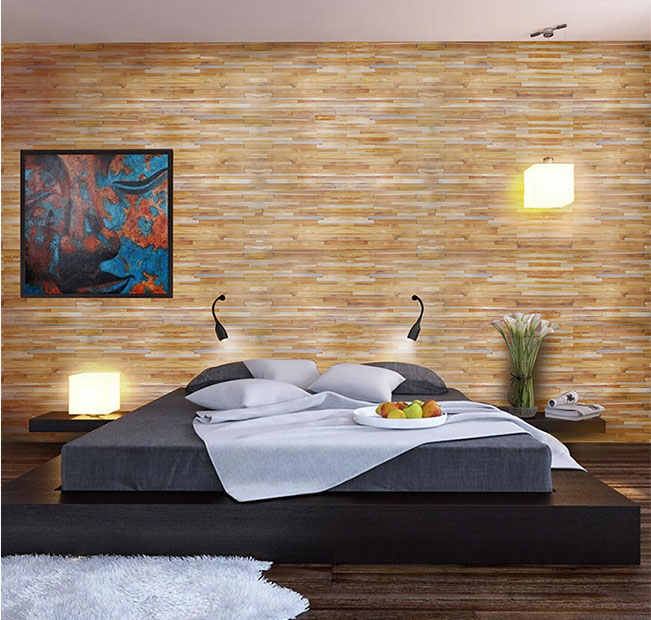 Bedroom Wall Tiles Ideas, Color Matching - How To Decorate A Bedroom With Tiles Wall
Pure white. The common color of bedroom wall tile is white. Other accessories can be light colored, with certain grey tone, to show the quiet and soft rest atmosphere.
Blue + white. Blue and white are the most classic matching colors. The bed products with blue and white stripes match with the blue tiles wall, making people live in the sea and enjoy the freedom of the sea.
Light/dark grey. Grey is the most common bedroom color in addition to white. Grey wall tiles of different shades can be matched with any style.
Deep blue. Dark blue is the most widely used color in the bedroom wall color. The dark blue has a nerve relaxing effect. Dark blue can't be more suitable bedroom wall color.
Bright yellow. Yellow gives people a warm and positive feeling, while the wall tile in bedroom is yellow, which will bring a warm and soft atmosphere, making the bedroom relaxed and casual. Use some natural materials to decorate again, bring more natural amorous feelings.
Passionate red. Red tiles wall for bedroom looks very dazzling. When you enter the room, you will feel the festive and warm atmosphere. With the white striped bedspread, you will feel a bright feeling in front of your eyes.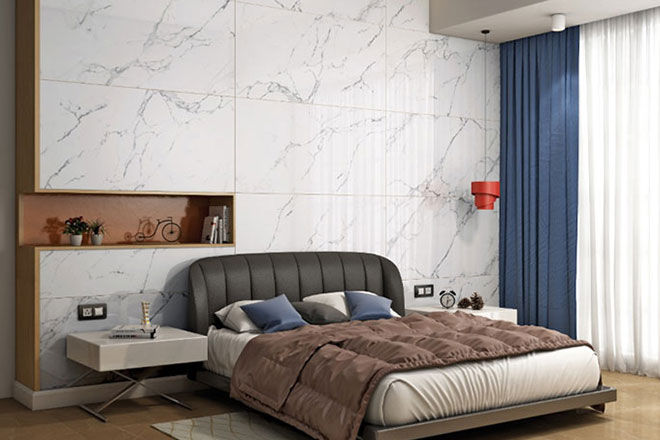 Bedroom Tiles Wall In Your Choice Of Material - Choose Best Tiles For Bedroom Wall
Marble wall tiles bedroom. Marble tile has always been a popular choice for bathrooms and kitchens, which can bring a classy feel, now is the time to use it for bedroom wall. It's wonderful colors and patterns make it fabulous to work with and the marble bedroom tiles wall will guarantee a stunning and timeless finish - that won't easily spoil if stained like a painted wall.
High-gloss tiles wall bedroom. Creating a feature wall using glossy bedroom wall tiles will bring a cool and contemporary feel, especially when contrasted with matte wall tiles and plenty of different fabrics.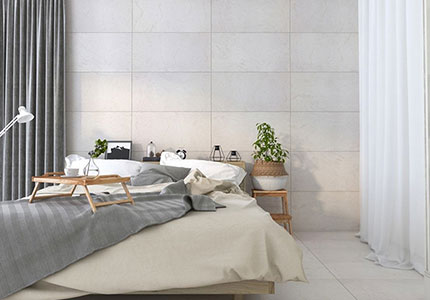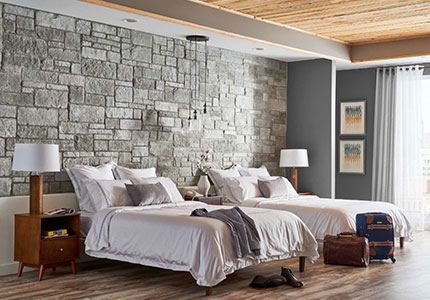 Why Order Bedroom Wall Tiles With Hanseceramictile Shop?
At Hanseceramictile shop, we understand that the right tile has the power to make any interior design project a stunning success. That's why we have a wide range of wholesale bedroom tiles wall in different colors, sizes, shapes, finishes and patterns for you to select. With so many variations, you're guaranteed to find the perfect product for your bedroom wall project. We promise that you enjoy the most affordable bedroom wall tiles price. Each hot sale tile for bedroom wall complies with international quality standards to ensure that we only offer the very best.
Other Bedroom Tiles
Other Wall Tiles