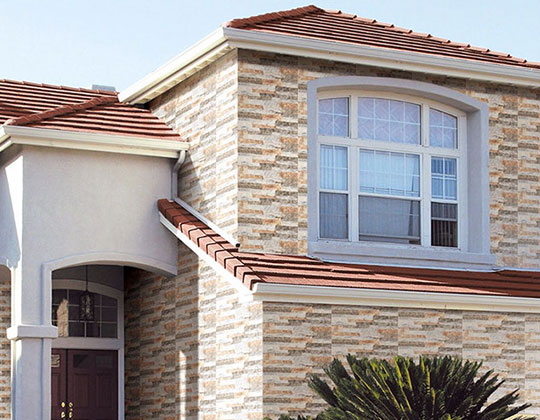 Hanseceramictile.com is one of the most reliable wholesale outdoor wall tiles vendors in China, manufacturing high quality tiles at low outdoor wall tiles prices.
Outdoor Wall Tiles designs contain

13 colors

,

5 finishes

,

6 features

and

12 sizes

,

25 outdoor wall tiles

in total.
All the hot selling cheap outdoor wall tiles products are of strict quality and produced by standardization of the management.
Buy cheap Hanse outdoor wall tiles to add a touch of taste and personality to your house now!
In addition, gorgeous outdoor tiles and wall tiles are available at Hanseceramictile shop. If you are looking for wholesale outdoor tiles or wall tiles designs, you are at the right place!
Hot Products
Hanse Tile is engaged in manufacturing, supplying, exporting and trading a wide range of cheap exterior ceramic/porcelain wall tile, which are versatile to be used in many different ways. The exterior wall tiles for sale by Hanse offer high resistance, bright and robust appearance to the outer walls, pool walls, garden walls, patio walls. Why not jazz up those drab garden spaces or patio with our series of beautiful outdoor wall tile designs?
Why Choose Tiles For Outdoor Wall
In the process of house decoration, many people like to lay tiles on exterior wall of the house, which can not only decorate the house such as gardens, courtyard, but also protect the exterior wall because of its acid and alkali resistance, stable physical and chemical properties. It does not absorb dirt, will not deteriorate after long-term use, and has strong resistance to acid rain. Compared with other exterior wall materials, porcelain/ceramic tile for outdoor wall is a kind of building material with strong anti pollution. There are many types of outdoor wall tiles on the market, which consumers can choose at will.
See All Outdoor Wall Tiles Products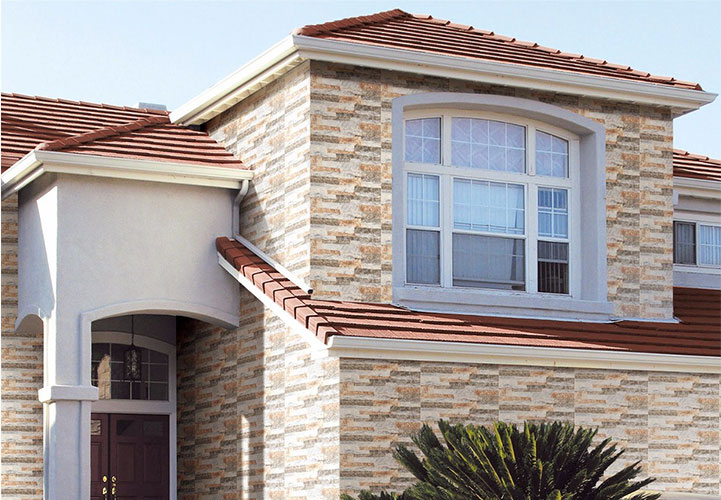 Why Choose Tiles For Outdoor Wall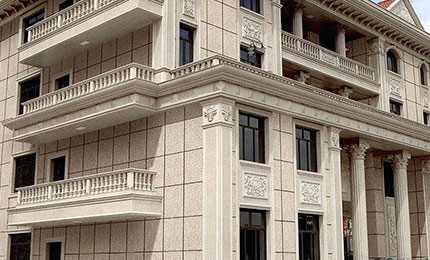 Classical style outdoor tiles garden
Retro exterior wall tile has become a trend, no matter how time changes, it is still the same. The retro style provides inspiration for the design and creation of external wall tiles, and caters to people's nostalgia. Such as matte surface, textured surface and other surface external wall tiles wholesale, with black gray, dark coffee color and other tones garden tiles wall, as if time is flowing back, classical fashion.
Naturalistic style outdoor with wall tiles
Returning to nature has become a common psychological demand of modern people, and the wood look outdoor wall tile products obviously meets this desire of people. The exterior wall tiles products developed with natural materials such as stone effect ceramic tile, wood effect ceramic tile are back to nature and full of natural flavor.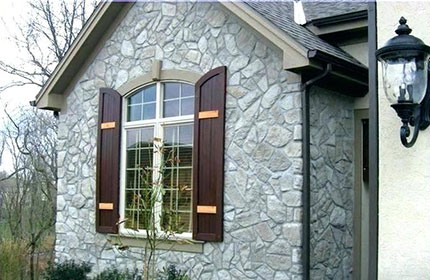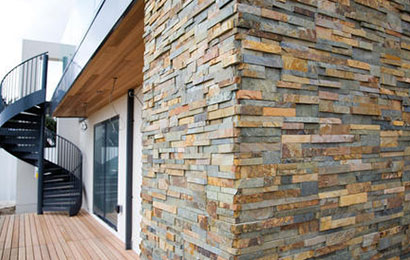 European style outdoor tiles wall
The European style is that people yearn for high-grade life. The outdoor wall design with tiles makes you feel comfortable and natural, reflects the feeling of leisure, and shows a romantic yearning.
Realism style outdoor wall with porcelain tile
The realism style is based on the principle of practicality, economy and high efficiency, occupying the mainstream of the market. For example, the outer wall tile glazed finish is made of fine glaze, forming a kind of material similar to "porcelain" on the surface. It's not water absorbing, pollution absorbing and water permeable, and has the functions of self-cleaning, sterilization, deodorization and so on under the sun irradiation and rain washing. It is especially suitable for the use in the areas with large dust pollution, high acid rain concentration, and adverse natural climate conditions.
Our Range Of Outdoor Wall Tiles - Sizes, Finishes, Shapes, Colors
Hanse exterior wall tiles scan be divided into ceramic/porcelain polished tiles, full body tiles, glazed tiles, glossy tiles, matte tiles etc. And the outdoor wall tiles texture comes in mosaic, marble, artificial stone and more. Come in a large selection of sizes, from small 300×300, medium 600×600mm to large 1200×2400mm. It's important to spend some time contemplating which tile size works best for your external wall.
We've got classic square tiles, quirky hexagonal tiles, herringbone tiles for outdoor wall, and some completely unique shapes, and you can even use some of our rectangular tiles to make a geometric pattern, for example, creating a dramatic design with otherwise conventional external tiles.
Our collection of outdoor tiles for wall come in various colors, from pure white, classic black, industrial grey, simple brown to bolder such as bright red, silver grey, romantic pink, soft purple to honorable gold, etc. Our range of wall tiles outside also includes all kinds encaustic-effect tiles in rich patterns that will add a pop of vivid colour to any exterior wall.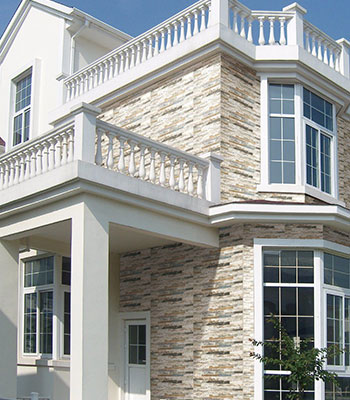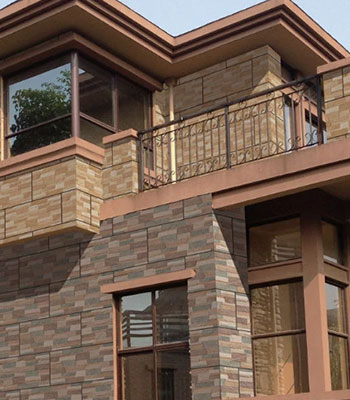 Installing Tile On Exterior Walls - How To Tile Exterior Walls
Prep the walls outside. When it comes to install wall tiles outside, you'll first need to prepare the surfaces. If there are dust or other decorations, they must be cleaned up. Then lay external wall tiles onto the existing surface.
Plan your design. With your walls prepped, formulate your pattern - this will ensure your design is square and laid straight. Measure both horizontally and vertically to find the middle point of the area.
Lay porcelain/ceramic wall tiles outdoors. outdoor tiles for wall shall be paved from bottom to top. For creating beautiful appearance, the bottom tiles shall be pasted later.
Apply the grout. With your outdoor tiles wall firmly attached, allow the adhesive to dry before applying grout.
Tidy up. Once dry, wipe the area clean with a wet sponge to remove grout residue - this may need to be repeated several times.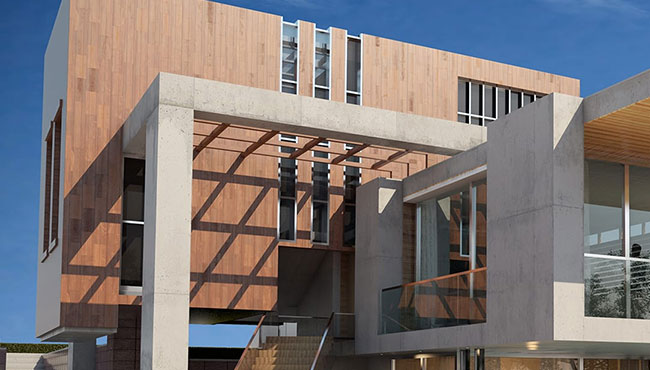 Why Choose Cheap Outdoor Wall Tiles Hanse
At Hanseceramictile shop, we understand that the right tile has the power to make any exterior design project a stunning success. That's why we have a wide range of wholesale exterior tiles for wall in different colors, sizes, shapes, finishes and patterns for you to select. With so many variations, from classical and European style to natural and minimalist, you're guaranteed to find the perfect product for your outdoor tile project. Each hot sale tile for outdoor wall complies with international quality standards to ensure that we only offer the very best.
Other Outdoor Tiles
Other Wall Tiles