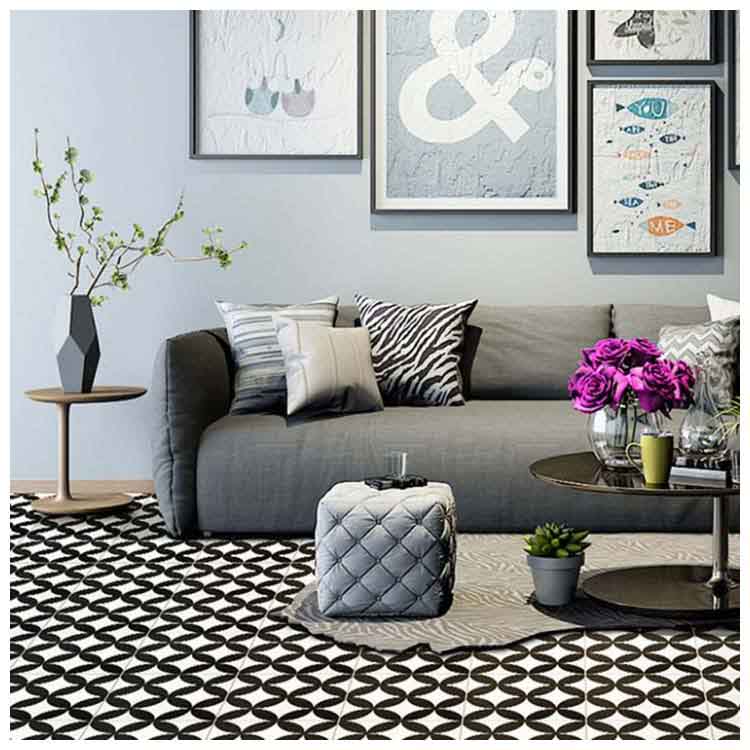 Black Polished Ceramic Floor Tile
Product Details
Place Of Origin :

Guangdong

Brand Name :

Hanse

Model Number :

HS-T2444

Size :

300 x 300mm,600 x 600mm
Product Description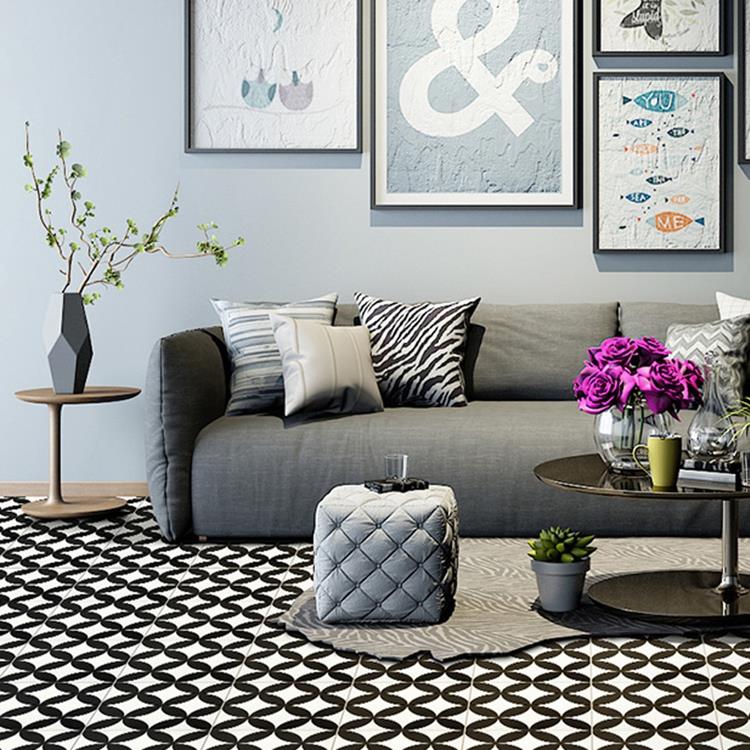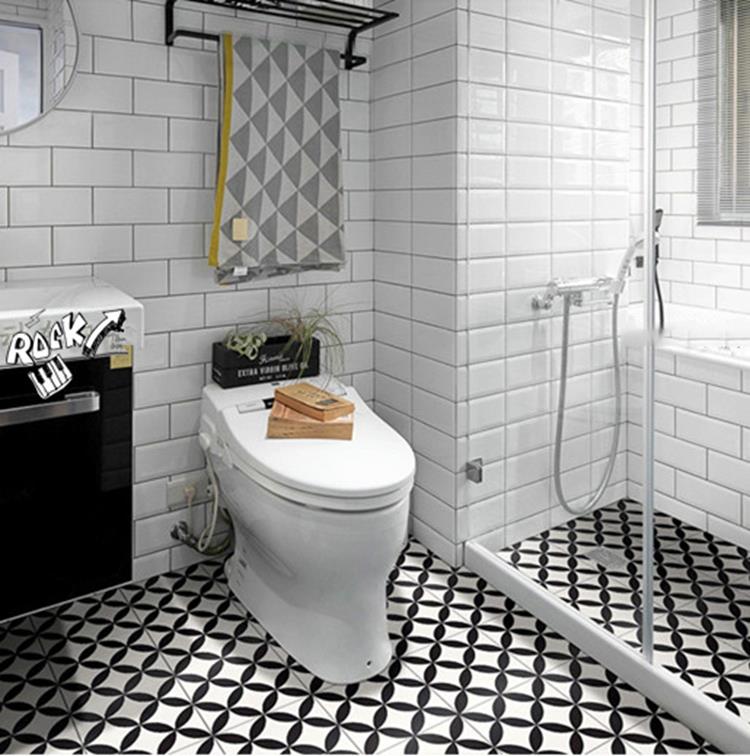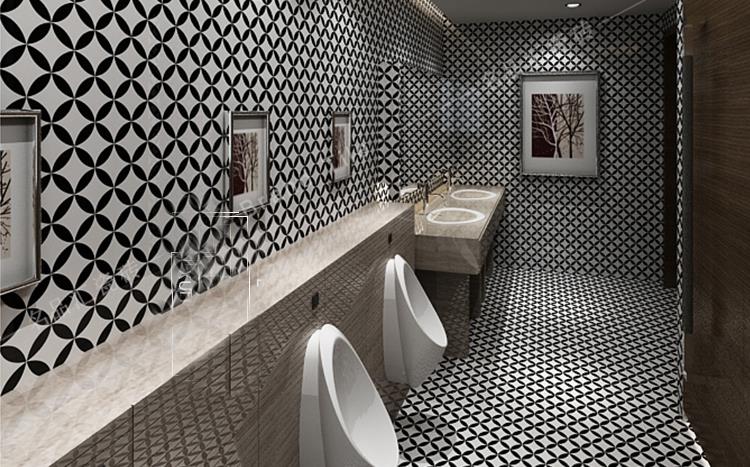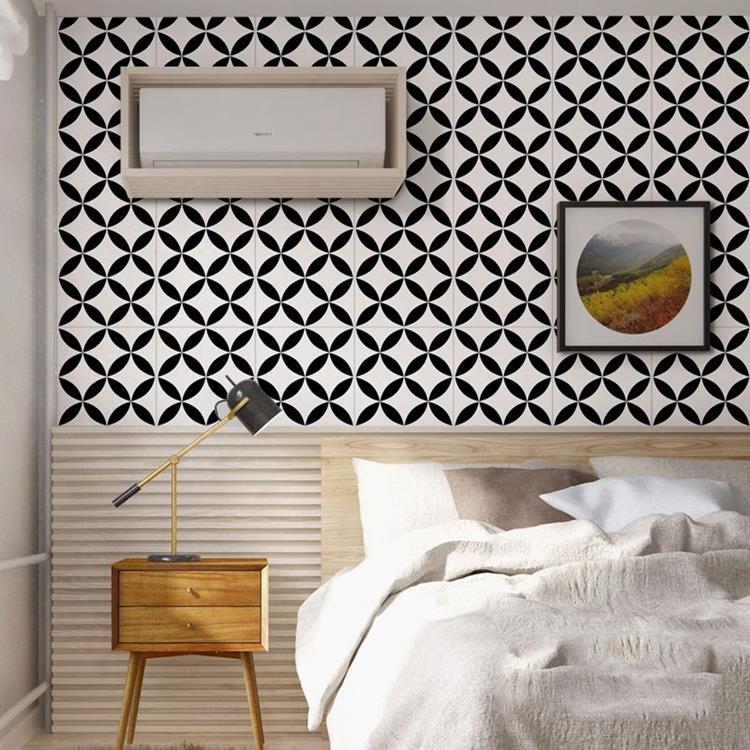 Tile Certifications
About Hanse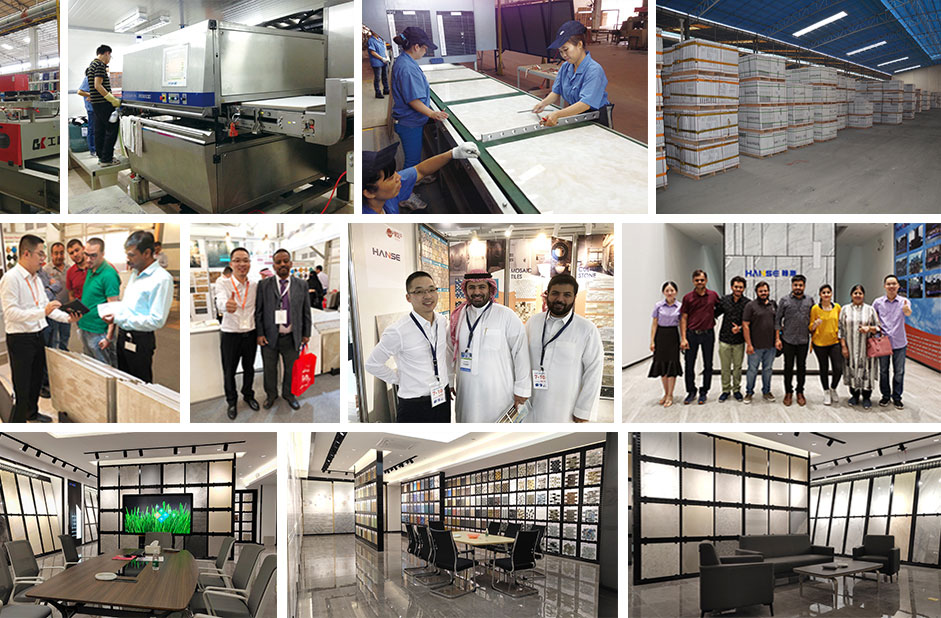 Our Services
Free Sample

Free sample order is provided, but the transportation fee should be paid by yourself. We ship the goods via Guangzhou port.

Design Scheme

We offer design scheme and effect drawing, helping you realise your vision for the most beautiful, effective and functional environments.

Product Types

Our products for sale including: bathroom accessories, sanitary ware, lamps, sockets, ceramic tiles and kitchen cabinets products.

Online Showroom

For more products please feel free to contact us. We accept online video chat that(whatsapp/wechat: +13927765473) you can get closer to visit our showroom and we'll show you all of our ceramic tiles, switch & socket, lighting, sanitary ware, bathroom products and cabinet products.
Featured Reviews
The effect is very high. Fortunately, it's not contracted to the decoration company. Do it yourself to ensure the quality and beauty. All the tiles, furniture, electrical appliances and lights that can be purchased online are purchased online. The price of good-looking style is much cheaper than that of other brands. Saving a little bit is a lot of money. It's satisfying to decorate the effect you like and save part of your family's expenses. Thank you A Liang's communication in this period of time is truly recognized.Hanseceramic tile big brand, good quality, better effect.
Terrazzo tile color is well packed without damage, good material, anti-skid, thick and dirt resistant, cheaper than other brands of tiles, fast logistics, good customer service, good value for money. The quality of ceramic tile is very good, the color is dirt resistant, wear-resistant, very satisfied.
The tiles have been laid on the terrace. They look good. It has texture and high quality. Like one. Working in a foreign home, they gave the decoration to their parents. They went to Hanse to choose the styles of other brands of tiles. Maybe they were older, and the staff of other brands recommended them very yellow and old styles, which were a little less expensive. Just after the new year's holiday, I went to see them again. I really couldn't accept the styles recommended by other brands of tiles, although they were cheap It's all very fashionable, beautiful and expensive. At that time, I didn't have the impulse to buy it. I didn't pay attention to the model. When I came back, I tried to find it on the Internet. I found this store and talked for a while. Hanse's mother recommended several models. One of them happened to be the price I saw (very happy) in the store. The price was favorable. I could accept the price and then paid a deposit to arrange the designer Liang's handover and communication , it doesn't affect the purchase of tiles when I return to work after the holiday, so I feel that it's more convenient and cheaper to buy Tiles in Hanse.
Tiles received the goods, the quality is good, as expected, I am very satisfied with my customer service and designers, the overall effect is beyond my expectation, my family began to object to my buying bricks on the Internet, after the effect came out, the family all like it, the service and products of new Hanse are very high quality.
The installer had to return several tiles because some of them had cracks or gaps, but he said he had no problem Even the new tiles he found were matched, and he couldn't wait to go to Hanse in Port Saint Lucie in person to thank her again
I installed a pin wheel tile on the floor and a brick row tile on the bathroom wall. It looks great. We are looking for the perfect tile for our bathroom renovation project
The style of ceramic tile is OK. Come and have a look. You can refer to your favorite friends. What's good for you to suggest? The ceramic tiles are small and succulent. It's nice to see that they can be delivered quickly and well fed. I'm very satisfied.
There is no color difference in tile color. It's very good as a whole... Ceramic tile ha ha, things are good, perfect, I like it. Thank Hanse for bringing such a good product. I'll introduce my friend to you. Thank you!!
The quality of this ceramic tile is really good. It's introduced by a friend. It's a very good shopping experience for large goods! Super satisfied! Ceramic tile material is very good with many colors. It's my favorite style, with no damaged packaging.
The tiles are awesome, the colors are bright, the atmosphere is smooth, and they are all very smooth. They are very satisfied. The tiles are received and the work is fine. It is consistent with the description of the store. The logistics is very strong and very satisfied. Later, if there is a need, it will buy back, and will also introduce friends to buy.
Load More
All Colors
Related Products
Products you may be interested in