Product Details
Model Number

LMX030

Brand Name

Hanse

Modelnumber

LMX030

Place Of Origin

Guangdong

Size

300 x 300mm
Product Description
This 300x300 Blue Ceramic Mosaic Tile comes with encaustic patterned mosaic on high-density travertine polished ceramic tile, experience a unique combination of timeless Moroccan design. History and style collide with this old world blue and white pattern wall tile. Moroccan-style tiles with different blue deco patterns are pieced together to enjoy an epic vintage-inspired wall that adds depth, personality and playful color to any space. Fade and fire resistance, stain and scratch resistance, safe and long-lasting, easy to clean and low maintenance, our 4x4" Blue and White Moroccan Ceramic Wall Tiles are great for a variety of places including kitchen walls, bathroom walls, backsplashes, and fireplace facades.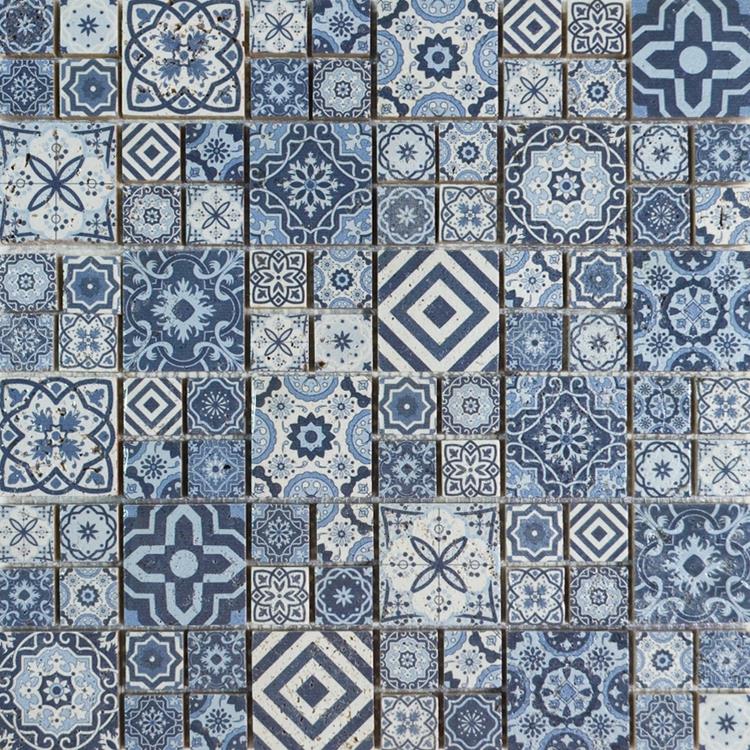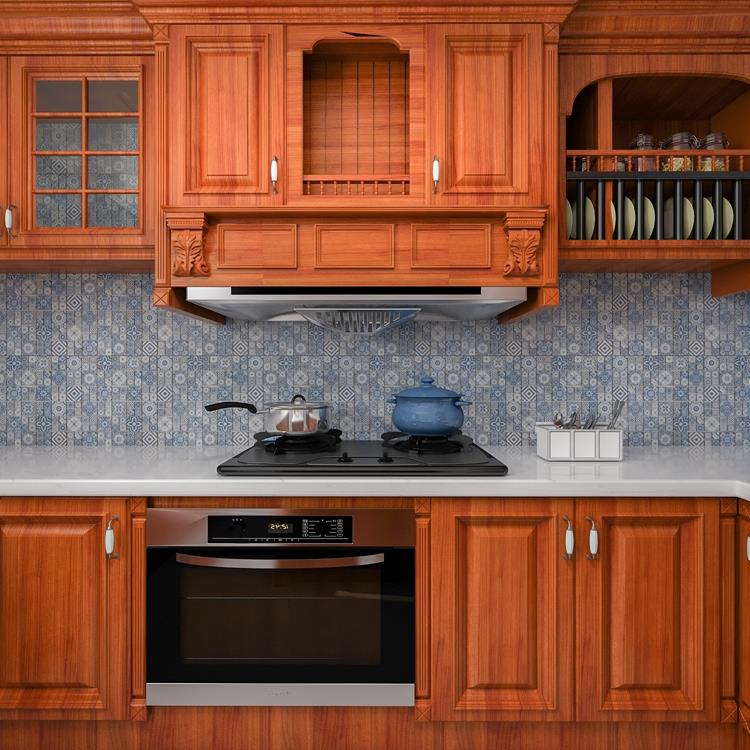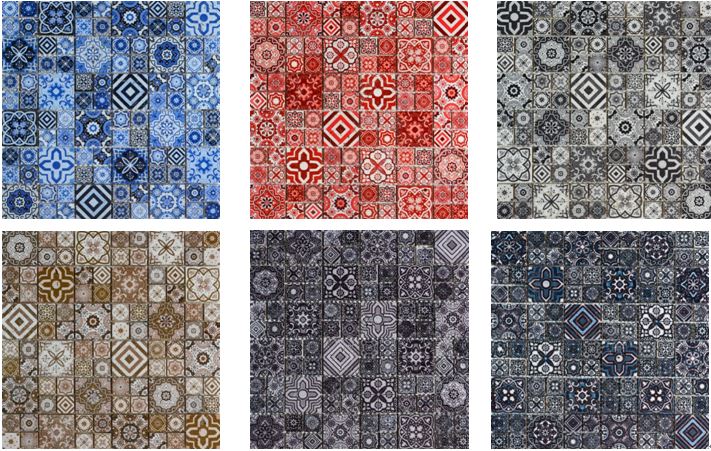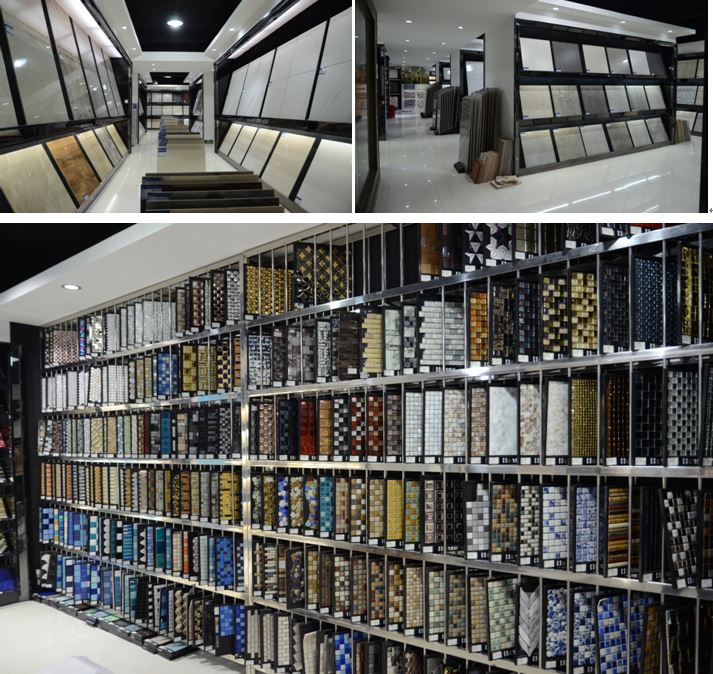 Tile Certifications
About Hanse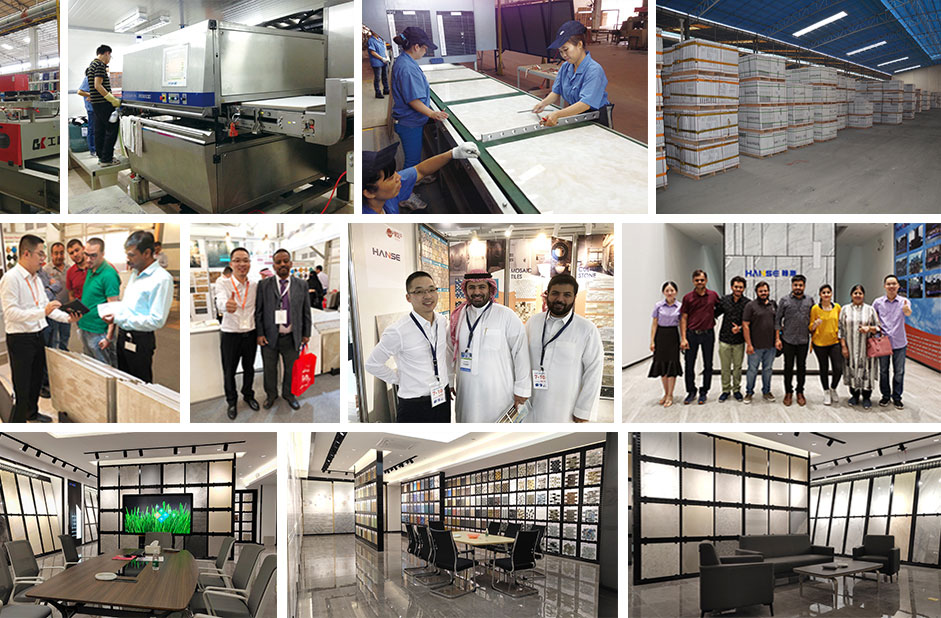 Our Services
Free Sample

Free sample order is provided, but the transportation fee should be paid by yourself. We ship the goods via Guangzhou port.

Design Scheme

We offer design scheme and effect drawing, helping you realise your vision for the most beautiful, effective and functional environments.

Product Types

Our products for sale including: bathroom accessories, sanitary ware, lamps, sockets, ceramic tiles and kitchen cabinets products.

Online Showroom

For more products please feel free to contact us. We accept online video chat that(whatsapp/wechat: +13927765473) you can get closer to visit our showroom and we'll show you all of our ceramic tiles, switch & socket, lighting, sanitary ware, bathroom products and cabinet products.
Featured Reviews
The ceramic tile customer service service is very good, very patient to explain, to durable and durable look at the actual starting point for the customer selection and matching, especially free design, as if my love house has been decorated, OK, MMD, good happy shopping, Luo Lan is worth it. The texture of Hanse tile is very clear and the flatness is also very good. The original logo of the brick bottom, as long as you see the brick when you receive the goods, you will know that it is authentic. Thank you Hanse for finding the right shop.
High quality and inexpensive, customer service is very good, very patient, awesome, logistics is also very strong, three days to arrive, really satisfied! Ceramic tiles received very satisfactory quality very good logistics very quickly.
The ceramic tile product effect is very good, this kind of culture stone paves pastes the whole effect is very good, the effect is really very good, the retro atmosphere has the tone! After decoration, it has a special class. The quality is very good. Very satisfied, the cultural stone is the sense of retro, Bang Bang Da, ceramic tile antique background wall brick affordable, after the installation of a different flavor.
It's true that quality doesn't exist. The price is also suitable, compared with other brands of ceramic tiles. It's a good shop with good quality and low price. It's recommended to everyone. It's very atmospheric. The tiles are very satisfied. The quality is good! I have chosen with my family for a long time. I believe I have a good eye.
Ceramic tile is just at home. Find some work for my husband. It's not bad. The price is reasonable. It's really nice to pave the backyard. If you need it, you will buy it back. The courtyard of ceramic tile house needs to use it. I feel it's OK.
Zhane Dante Tolulope Inko-Tariah
Tiles received, the quality is very good, it's worth buying. Tiles are used to shop the bathroom in the home. Consult before buying. Compare the products of the three houses and choose this one. The packaging is very solid. Several of them knocked off the corner when they received the goods. However, when the store delivered the goods, they gave some more particles. It's OK to pull out and replace the damaged ones directly. The overall feeling of this shopping is OK.
The packaging is very good, the logistics is also awesome, and I am satisfied with the tiles I see in other brands. The color of the tile is very suitable for the hall. It is very warm and coloring. It took a long time to find such a good family. At the beginning, it was afraid of cracks. There was no breakage at all, Hanse packed very well, thank you very much, this is trustworthy.
It was laid on a concrete slab. Our Contractor invited a very good person to do the work. I didn't find the lipstick tiles that were very suitable and beautiful! The quality of tiles is very good, and the price is also favorable.
The quality of ceramic tile is super good, the color is also bright, I like it very much. The ceramic tile slate has been paved. It's very good, and it's not damaged. Each tile is beautiful and complete. The paving effect is very good, and it's antiskid. It's simple and solemn, and I like it very much.
Tiles received very good quality, beautiful color, thick and glossy material, the size is also suitable, very easy to scrub, very like. The seller has a very good service attitude and logistics is awesome. It hasn't been pasted yet. I wanted to post and take photos for evaluation, but I'm afraid it will take too long. The style and quality of ceramic tiles are really good. If the price is high, I can only say that I think the cost-effectiveness of his family's products is high, because everyone's understanding of the price may be biased. Take photos after the completion of meisew, and the customer service is quite good.
Load More
Related Products
Products you may be interested in