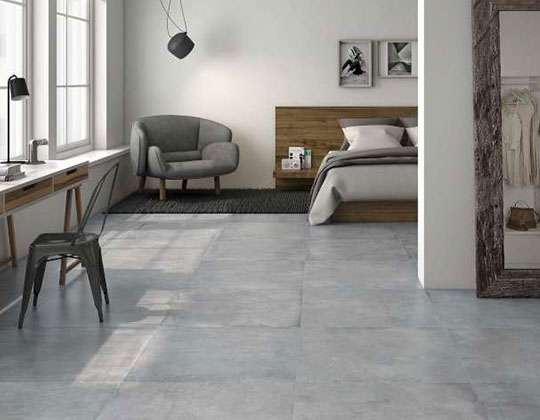 Hanseceramictile.com is one of the most reliable online wholesale limestone floor tiles vendors in Foshan China, manufacturing high quality tiles at low limestone floor tile prices.
Limestone Floor Tile designs contain

3 colors

,

3 finishes

,

4 features

and

2 sizes

,

2 limestone floor tiles

in total.
All the hot selling cheap limestone floor tile products online are of strict quality and produced by standardization of the management.
Buy cheap Hanse limestone floor tiles for sale to add a touch of taste and personality to your house now!
In addition, gorgeous limestone tiles and floor tiles are available at Hanseceramictile shop. If you are looking for limestone tiles or wholesale floor tiles designs, you are at the right place! Welcome to buy floor tiles online from China Hanse!
Hanse - the professional Foshan China limestone tile manufacturer & supplier will continuously wok on improving the designs of our limestone tiles to ensure that you get the best import limestone tile products for your project!
Related Search
Limestone Flooring - Limestone Floor Tiles for Outdoor & Indoor
Limestone is a natural stone mainly consists of calcium carbonate, which is extremely durable and wear resistant. It's a perfect material for kitchens, bathrooms and outdoor flooring. Limestone floor tiles have a timeless appearance, with natural tone, textured appearance, and high hardness, it can create a sense of minimalist and design for indoor space. Limestone flooring is the combination of fashion and vintage, you can use limestone tiles of light color like beige limestone flooring tiles for a soft and warm feeling, or grey tiles to decorate calming and elegant look.
See All limestone floor tiles Products
Why Choose Limestone Tiles for Floor?
High hardness and durability, not easy to wear
Moderately soft to touch, comfortable to walk on
Timeless, historical, charming, and natural veins and textures
Cost effective, inexpensive prices with luxurious look
Versatile to suitable for your various interior design
Hygienic and healthy, resistant to mold and bacteria.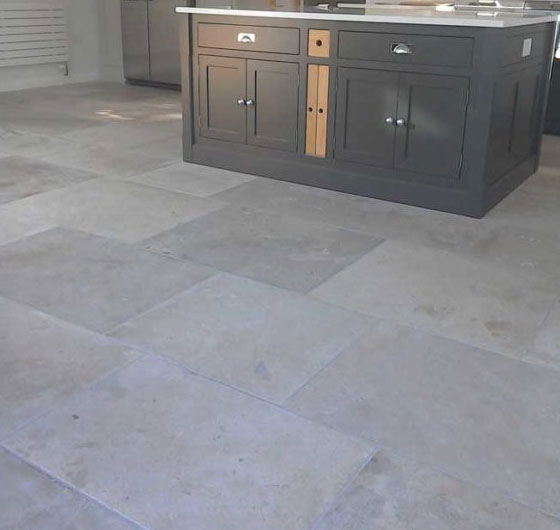 Limestone Floor Tiles Designs & Ideas
Combine with mosaics:Limestone tiles can combine with mosaic tiles to create bright and luxury look, for example, use the limestone to surround the mosaic pattern on your bathroom floor and wall. Glass tiles or ceramic mosaics can be added into limestone tile designs.
Neutral Tone:Neutral is the trendy tone for modern bathrooms, which is suitable for limestone flooring. Beige or off-white limestone tiles with uniform variations of color are very visually appealing, which can also match well with white cabinets and beige countertop in kitchen.
Neutral Tone:Light grey is a popular and timeless color, grey limestone floor tiles applies single color but can create a magnificent look, suits a variety of bathroom designs with a unique white bathtub.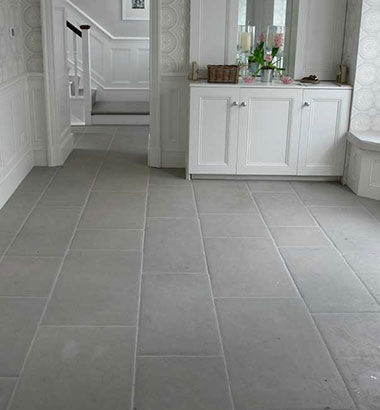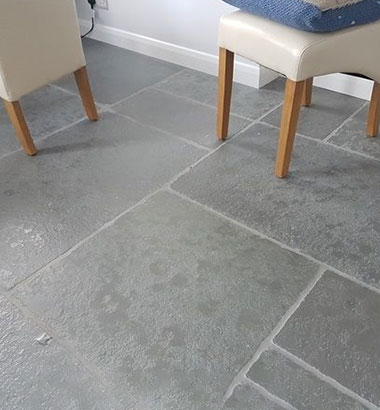 How to Clean Limestone Floor Tiles - Limestone Tiles Maintenance Tips
Using right materials to clean the limestone tiles before the dirt forms can achieve best results. The suggested detergent is neutral detergent, which contains minerals can replace minerals in stains. Detergents are generally highly concentrated and affordable.
Use tools only with plastic and soft fiber parts. The mops and vacuum cleaners used should be free of metal parts, otherwise they will scratch the limestone.
Add about 1 to 2 ounces of detergent to 2 to 3 gallons of warm water, then prepare another big bucket of clean warm water.
Soak the mop in the bucket with detergent, then clean the floor, and then put the dirty mop into the bucket with only water for washing. Use a soft brush to remove the sand. Remove the sewage or wring the mop to dry the dirty water on the floor. Rinse the mop again.
Pour out the water in the bucket, wash it and refill it with clean warm water. Wash the floor again. Wipe out the water stains or wring out the mop. Use the mop to wipe out the water stains.
Do not use green nylon rags, they are harder than limestone, easy to scratch limestone. Do not use abrasive cleaners, they can also scratch limestone. Do not use thick creamy cleansers, they will stick to the pores of the stone. Choose soft rubber, sponge and rag.
The effect of stone cleaner is to loosen the stubborn stains in a small area. Prepare a sponge to allow the cleaner to penetrate into the sand. Clean and rinse thoroughly.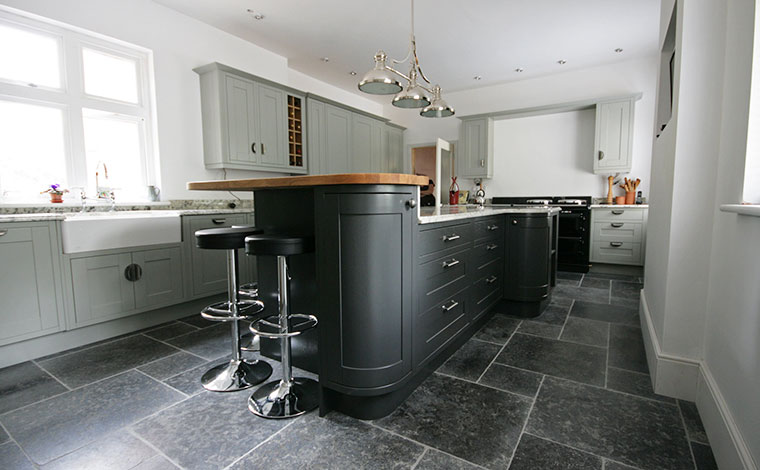 Cheap Limestone Floor Tiles for Sale - China Limestone Flooring Tiles Manufacturer, Supplier & Exporter
Hanseceramictile.com has a collection of high-quality limestone floor tiles and stone tiles in varying colors, textures, sizes, and surface finishes, which is durable and versatile to be used in kitchen and bathroom flooring or as a backsplash. Our cheap quality limestone tiles with distinct veins can enhance the natural looks in interior and exterior areas. Limestone flooring is beautiful and long-lasting, it's better to use a sealant to prevent the stains and moistures into the tile internal. Marble tiles, granite tiles, artificial stone tiles, slate tiles, and terrazzo tiles are provided.
Our Range of Stone Floor Tiles - Materials, Sizes, Colors, Applications, Finishes
Materials: limestone, marble, granite, slate, terrazzo, artificial stone, etc.
Sizes: 300 x 600, 300 x 300, 600 x 600, 600 x 1200, etc.
Colors: grey, brown, beige, white, etc.
Applications: outdoor/outside, living room, kitchen, bathroom, etc.
Finishes: polish, honed, matt, etc.
Why Choose Hanse Limestone Floor Tiles
Comes in a diversity of varying natural shades and colors
Classic and fashionable look, great building materials
Can be polished with high shine or keep the original feeling
Large-format limestone tiles and differing sizes
More affordable prices than other types of natural stone tiles
Attractive appearance and texture with soft, warm and earthy tone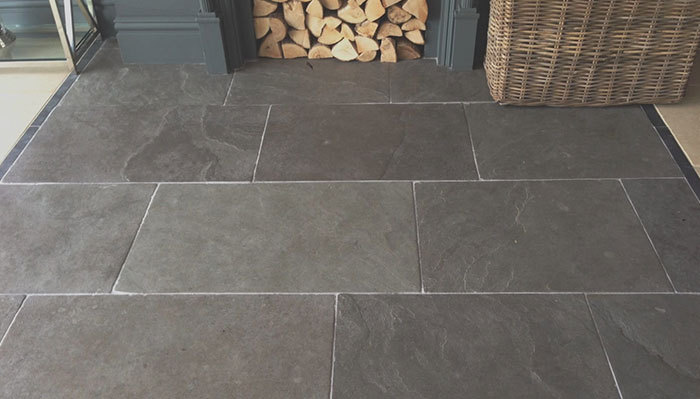 Other Floor Tiles
Hot Products