Hanseceramictile.com is one of the most reliable wholesale subway floor tiles vendors in Foshan China, manufacturing high quality tiles at low subway floor tiles prices.
Subway Floor Tiles designs contain

6 colors

,

6 finishes

,

2 features

and

5 sizes

,

5 subway floor tiles

in total.
All the hot selling cheap subway floor tiles products are of strict quality and produced by standardization of the management.
Buy cheap Hanse subway floor tiles for sale to add a touch of taste and personality to your house now!
In addition, gorgeous subway tiles and floor tiles are available at Hanseceramictile shop. If you are looking for wholesale subway tiles or wholesale floor tiles designs, you are at the right place!
Hanse - the professional Foshan China subway tile manufacturer & supplier will continuously wok on improving the designs of our subway tiles to ensure that you get the best import subway tile products for your project!
Hot Products
Related Search
Metro Tiles For Floor - What Is Subway Tiles Floor
Inspired by city subways, a subway tile or metro tile is a rectangular tile that fits together in a particular pattern creating a beautiful array of uniform lines. Subway tile is waterproof and has its own lighting effect, which is often used as wall tile or floor tile in bathroom and exterior space. Because it can make the small space clean, not crowded, with various ways of paving. Floor subway tiles differ from wall tiles. The former are usually thicker and heavier because they need to withstand the weight of furnishings and foot traffic.
See All subway floor tile Products
Why Choose Subway Tiles For Floor
Classic enough to withstand the test of time.
Low maintenance.
Has long life service.
Waterproof.
Easy to clean and stain-resistant.
The floor with subway tiles give a space a modern feel.
Comes in many colors and can be arranged in many patterns.
Available in ceramic, porcelain, glass, stone effect and more.
Offered in a wide variety of finishes and sizes.
Small, ceramic or porcelain subway tiles laid on floor probably have enough grout lines to form a moderately slip-resistant surface.
Subway tiles flooring are deal choice for bathrooms and commercial kitchens.
Subway/metro floor tile is a versatile and affordable tile on the market.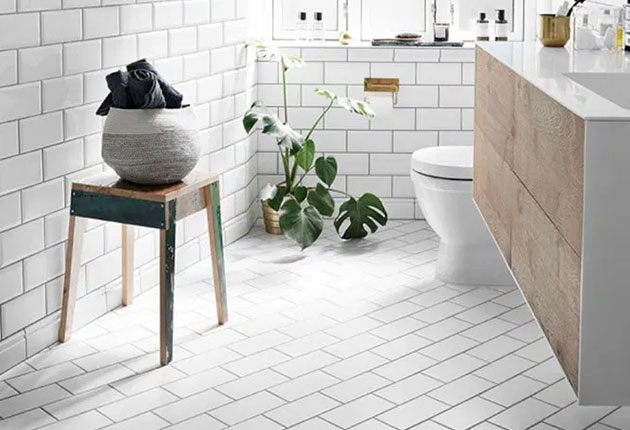 Subway Floor Tiles Ideas - How To Use Subway Tiles On Floors
Subway tiles bathroom flooring + white subway tiles wall:
Few things are more minimal than black and white-and few things are as classic as subway tile. Fitting the two together - a white subway tile on the walls and a black subway tile on the floors makes the bathroom a really interesting take on modern design. The polished finish subway tiles floor works great to illuminate the space, which would otherwise be rather dark.
Stylish patio with wood subway tiles floor installed:
When you think of subway tiles, a vision of white rectangles in a brick-wall formation around a bathtub likely springs to mind. In addition to being used on bathroom walls, they are usually installed on the outdoor space such as patio floor. Layingwood grain subway tiles in random or traditional patterns on the floor in patio to give your outdoor flooring a rustic, homely feel or a chic, modern look, keep your home looking stylish from the outside.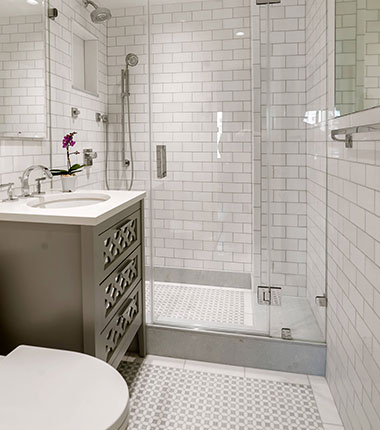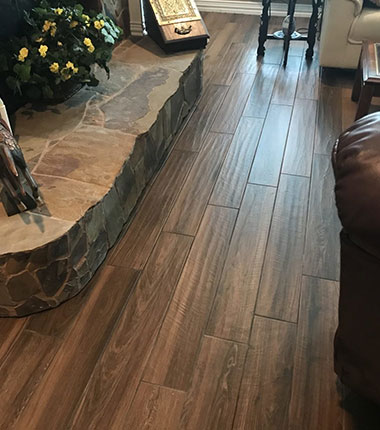 BuySubway Tile Floor Online - China Hanse Subway Floor Tiles Supplier & Manufacturer
Hanse provides a large selection of simple but chic subway & metro floor tiles at cheap price, our subway tiles for floor come in a wide range of colors. You can get them in multiple sizes and finishes as individual tile or on mosaic sheets. They can be mixed and matched giving a unique twist to their normal installation. Use Hanse unique subway tiles designs in random or traditional patterns on the floor and add a touch of modern distinction for your kitchen, bathroom or outdoor area!
Our Range Of Subway Floor Tiles - Sizes, Colors, Materials, Shapes
In the process of floor decoration, the most common color in subway tile floor is the classic white subway tile floor as well as black subway tile floor, which can be divided into polished and matte. But at Hanseceramictile shop, subway flooring tiles designs come in a broad spectrum of colors, from bright yellow, vibrant green, passionate red, luxurious grey to rustic brown, classic beige and romantic pink. You can get them in multiple sizes including 3×6inches, 2×3 inches or 3×3 inches .
Hanse porcelain/ceramic subway tiles for flooring traditionally come with a square edge, but other options present a different look. Rounded edges feature sides that are slightly softened, while beveled edges, where the sides slope away from the face, give each tile a sculptural quality.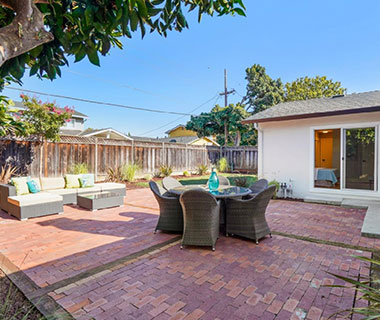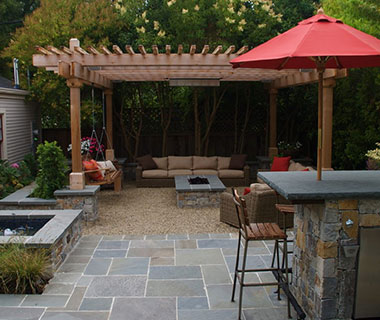 Why Choose Subway Floor Tiles Hanse
At Hanseceramictile shop, we understand that the right tile has the power to make any home design project a stunning success. That's why we have a wide range of best subway tiles floor cheap in different colors, sizes, shapes, materials and finishes for you to select. With so many variations, you're guaranteed to find the perfect product for your bathroom, patio and outdoor floor project. We promise that you enjoy the most affordable subway flooring tiles price. Each Hanse beautiful subway tiles floorwholesale complies with international quality standards to ensure that we only offer the very best.
Other Floor Tiles
Other Subway Tiles